FWB and Mary Charles Chartered Architects
While some of their renovations might now be thought harsh, their archive shows that Freddie and Mary Charles saved much of Worcestershire's heritage from demolition.
FWB 'Freddie' Charles (1912–2002) was an architect and nationally recognised expert on the conservation and repair of timber-framed buildings. He and his wife, architect Mary Charles (nee Logan, 1924–2005), set up a private practice, initially based in Bromsgrove and then in Worcester, that eventually specialised in the conservation and restoration of historic timber-framed buildings.
Throughout their long careers Freddie and Mary were involved in the restoration of many important buildings, including the Ancient High House in Stafford, the Old White Hart Inn, Newark (Notts) and over 250 buildings in Worcestershire, many of them of national importance. Their publications include the seminal Conservation of Timber Buildings, first published in 1984, and Medieval Cruck-building and its Derivatives: a study of timber-framed construction based on buildings in Worcestershire (Society for Medieval Archaeology Monographs, No 2, 1967).
In terms of the practice's wider influence, it was a training ground for many of the next generation of architects working on the conservation of timber buildings. The practice also completed the accelerated resurvey of listed buildings in Herefordshire and Worcestershire in the mid-1980s for English Heritage, resulting in a collection that documents many of our most important timber-framed buildings.
The archive of FWB and Mary Charles Chartered Architects was deposited with Worcestershire Record Office (now part of Worcestershire Archive and Archaeology Service [WAAS]) shortly before Freddie's death in 2002. In 2018 Historic England funded a partnership project between WAAS and Worcester City's Historic Environment Record (HER) to electronically catalogue the collection held by WAAS and then digitise a selection of images from what was considered to be the most important and informative material. The low-resolution images are now available and linked to building records in the Worcester City and Worcestershire County HERs. The more than 1,000 high-resolution images are available online via the Archaeology Data Service (ADS).
The archive has immense value for the individual buildings documented, as it includes detailed surveys and photographic records. The comprehensive records of restoration and conservation already undertaken will inform the future management and care of these buildings, around two thirds of which are listed. The archive also tracks the development of the historic building conservation profession, including Freddie's pioneering, and often controversial, approach to conserving, renovating and restoring timber-framed buildings.
Freddie's most important legacy to architectural conservation was the requirement for any building conservator to understand the form and structure of the building within its historical and archaeological context. This is clear from the various drawings and plans featured in the archive. The archive also demonstrates just how much is hidden in buildings. Time and again surveys revealed older and more impressive structures concealed within modest-looking buildings. Freddie's approach ensured that a building was properly understood before any decisions were made regarding its future.
He also saw well beyond the overall plan and form of a building, looking at the analysis of joint types, structural principles, the form of and nature of individual timbers, and details such as historic carpenters' tool usage. He drew heavily upon a detailed knowledge of these historic features to inform his conservation practice. As someone who closely studied timber buildings, he was aware of the timber resources originally used. He saw it as important to understand which type and part of the tree was used in the construction in order to ensure a proper repair.
A common theme behind his techniques was to take a building back to a single building phase, usually that with the most complete survival at the time of the restoration, whatever period that happened to be. This principle is clearly demonstrated in the archive of Strand House in Bromsgrove (now demolished), where Freddie noticed that although originally medieval, more of the later 17th-century alteration and construction survived, so it made more historical and architectural sense to reconstruct the building exactly as it had stood in the 17th century. It was this principle that often made his restorations controversial, because it involved the removal of historic fabric of later periods that many considered an important part of a building's history.
The restoration of the Commandery in Worcester is perhaps the best example in the archive of Freddie's techniques. The story involves plunging headlong into file upon file of planning history, building surveys, site notes and thousands of megabytes of HER data, including photographs, press cuttings and correspondence. It is a tale of polarised opinions, gnashing teeth and locked horns, which demonstrates both Freddie's approaches to restoration and the controversy those approaches sometimes caused.
To go back a few years before the Charles practice entered the fray, in 1973 the long-established printing firm Littlebury and Company finally closed the Commandery's doors and shut down its presses. The Commandery is most famous for being the Royalist Headquarters during the deciding battle of the English Civil War, the 1651 Battle of Worcester, but the site has a history of at least 800 years, being the former Hospital of St Wulstan's. The Littlebury family had been relatively careful and interested custodians of the site, since its purchase in the late 19th century, and was keen to see the historic buildings enter public ownership.
After considerable discussion, press speculation and juggling of budgets, Worcester City Council finally purchased the site in 1973 for £180,000. A year later, the Worcester Evening News proclaimed 'Battle HQ to be given new look' and reported on a scheme to convert the building into a 'cultural and leisure centre'. Initial works, which were expected to cost around £128,000, included some demolition, re-roofing of the 15th-century Great Hall and extensive restoration of the Oriel window. In 1977 the new museum was officially opened by the Duke of Hamilton and Brandon.
By 1985 it was clear that another large programme of works would be required. At this point the Charles practice was approved as consultant to oversee restoration works to the Georgian re-fronted, 15th-century solar wing. During these works Freddie was able to corroborate previous research by Nick Molyneux that the solar wing and Great Hall were not just broadly contemporary but had been the subject of a single construction event. The new works were completed with a good deal of timber replacement, and with the removal of a 16th- or 17th-century ceiling, although the latter seems to have predated the Charles practice's involvement. There was controversy over the recommendation by Freddie to install 15thcentury style windows as a replacement for the Georgian sashes. This proposal was rejected in order to retain more of the historic development of the building.
In 1988 a detailed structural survey report was produced relating to the reconditioning of the Canal Range, including Sidbury shop, workshop and warehouse. This was submitted in support of a listed building consent application, which stated that the existing building was currently unsafe. Indeed, local councillor Geoff Carpenter later commented that 'the whole building was resting on a jar of dolly mixtures in a sweet shop'. This new phase of works was to bring the shops fronting on to Sidbury into use by the museum, giving the complex much more of a public presence.
The canal range and shops had been structurally compromised in the early 19th century with the building of the canal, which runs parallel to the site. The long range of buildings running north from the street frontage had been rapidly shored up and infilled with cheap brick, while the south-west corner of the shop frontage took on a rather slumped appearance that was never fully rectified. By the 1980s, it was clear that radical intervention was required.
Freddie's proposals for this phase were broadly met with approval and passed by the local conservation team and English Heritage inspectors. Proposals for the shops fronting on to Sidbury however, were less popular. Extensive works were required to secure the building, which was in danger of collapse. Freddie applied his distinctive style to the design, proposing that the 19th-century alterations be taken out in favour of a return to the predominantly 16th-century nature of the building.
Comments from the director of Avoncroft Museum of Buildings echoed the sentiments of many: 'While accepting that the structural implications are considerable, we find the proposed loss of the present appearance of the shop is to be deplored. The way in which the building has been altered at various times with the incorporation of sash windows and hipped roofs gives it a charming if somewhat quirky appearance. The proposed reconstruction is charmless and uncompromising.' The Ancient Monuments Society merely commented: 'Another model FWB Charles scheme!'
It is during this period that Freddie came in to particular conflict with the head of planning at Worcester City Council, Stuart McNidder. A series of letters flowed back and forth. In one such letter to McNidder in 1988 Freddie firmly lays out his stall: 'We should not alter its design… for the sake of architectural embellishment… That would be wholly against our method and principle, which is to allow the historical structure to speak and suppress all architectural whims, whether ours or anybody else's.' Letters from English Heritage's historic buildings architect urged that they 'resolve the difference of opinion'.
Unfortunately the disagreement continued, and the demolition of a chimney stack on Freddie's order (without listed building consent) caused particular bad feeling. Freddie insisted that this was necessary to repair the joists to Bay 1 (the workshop). English Heritage demanded that this must be reinstated, something which he was very loathe to do. The situation dragged out for many months, until finally further research undertaken by the Charles practice provided them with the evidence to ensure that they would not after all be compromising their principles, and the stack was rebuilt.
The resulting work, while controversial to many, has ensured that the Commandery museum has remained as a well-used and well-loved landmark of the city, and should continue to be so for many years to come.
It is clear that Freddie Charles was an uncompromising and passionate individual. While some of his renovations might be thought harsh in the present day, there is no doubt that Freddie's and Mary's passion and commitment saved much of Worcestershire's heritage from demolition. The Charles Archive is a fantastic record of both the conservation of individual structures, and the story of the development of conservation principles. Having this archive digitally catalogued, with at least part of it available online, is a valuable addition to that story.
More information about the project can be found at http://www.explorethepast.co.uk/project/ Charles-archive.
Emily Hathaway, historic landscape officer at Worcestershire Archive and Archaeology Service, managed the Charles Archive project; Tim Cornah is a project officer and buildings archaeologist with Worcestershire Archaeology, with a particular interest in medieval and later timber-framed buildings; Sheena Payne-Lunn has managed the Worcester City historic environment record since 2003; and Tegan Cornah, a historic environment record assistant at Worcestershire Archive and Archaeology Service, was responsible for integrating the Charles Archive data into the county HER.
---
This article originally appeared as 'Controversy at the Commandery and other tales' in IHBC's Context 162 (Page 40), published by The Institute of Historic Building Conservation in November 2019.
--Institute of Historic Building Conservation
IHBC NewsBlog
BRE/BEIS project to modernise home energy rating scheme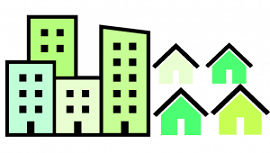 The Building Research Establishment (BRE) has announced a new project with the Department for Business, Energy and Industrial Strategy (BEIS) to improve and modernise the home energy rating scheme used to measure the energy and environmental performance of UK homes.
---
Interdisciplinary IHBC accreditation recognised by CSCS for PQP Cards

Sector lead the Construction Skills Certification Scheme (CSCS) has recognised the IHBC's professional accreditation and support (CPD etc.) in awarding its PQP (Professionally Qualified Person) cards.
---
IHBC Heritage Marketplace provides learning-led virtual engagement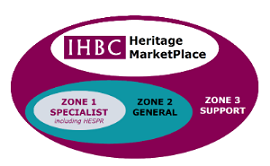 The IHBC's 2022 Aberdeen School Heritage MarketPlace (4.30-7.30PM, 15 June) is designed to extend the scope of a traditional IHBC School exhibition floor.
---
Unearthing the history of Gloucester's 'the Fleece' Hotel starts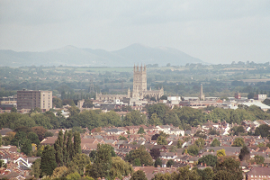 Work to repair a fire-hit medieval hotel in Gloucester is underway as crews have started work to strip back some of the modern trappings and reveal the historic framework.
---
Booking Open for IHBC Annual School: Aberdeen, 16-18 June 2022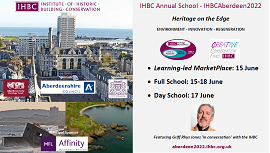 Options for in-person and virtual delegates to explore 'heritage on the edge' across up to 4 days of IHBC engagement & learning.
---
European Heritage Heads Forum statement on Ukraine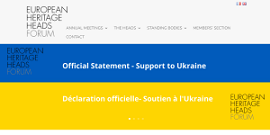 The Secretariat to the European Heritage Heads Forum has has coordinated its declaration of solidarity and support for Ukraine's cultural heritage institutions.
---
Welcome to #IHBC25 – 25 years since we turned professional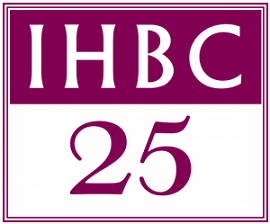 2022 will see the IHBC mark a quarter of a century since our incorporation as a professional body supporting and accrediting built and historic environment conservation specialists. We're kick-starting it by inviting your ideas on how to mark this special year!
---
IHBC launches new Guidance Note on 'Design sources for historic building conservation'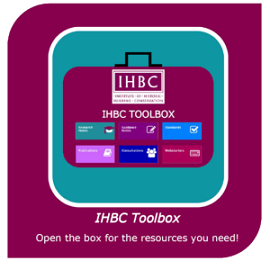 The IHBC's latest Guidance Note adds to the institute's open-access, online practitioner's Toolbox.
---
England's communities empowered to shape design of neighbourhoods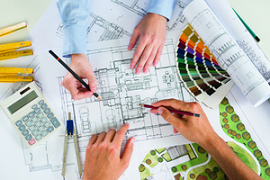 Twenty-five areas in England from Bournemouth to Carlisle have been awarded a share of £3 million to help them set their own standards for design locally. "move from a vicious circle of generic development to a virtuous circle of regenerative development".
---
IHBC at COP26 - Conserving our Places Conserves our Planet - Podcast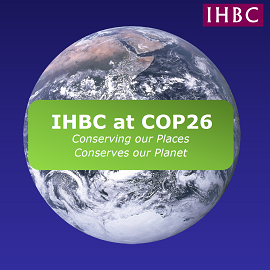 The IHBC seeks to raise awareness and understanding of how building conservation philosophy and practice contributes towards meeting the challenge of climate change.