Worcester timber buildings and the Commandery
This article describes a tour by the Institute of Historic Building Conservation (IHBC) in 2016.
---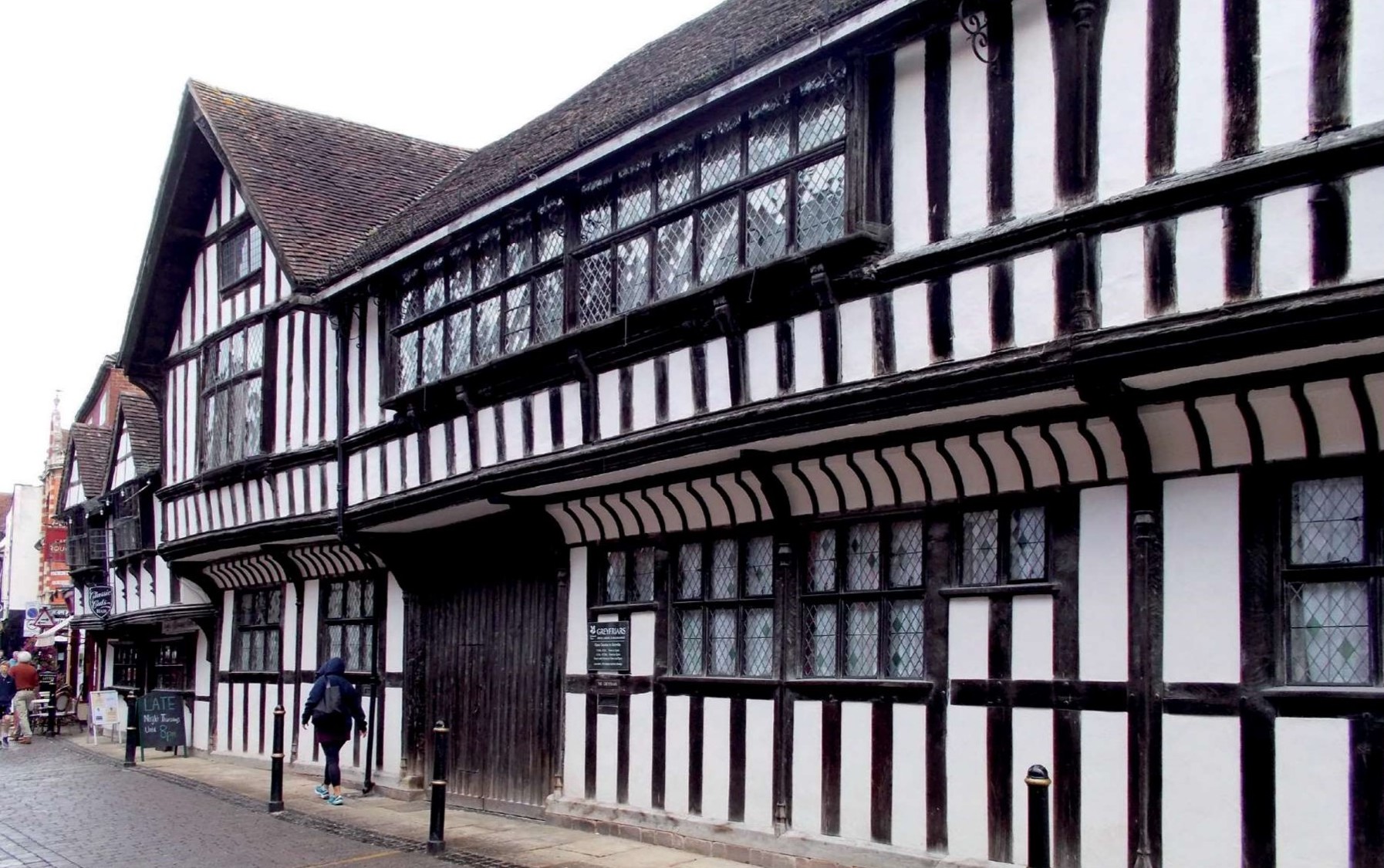 [Image: The National Trust's Greyfriars' House. Copyright Jane Roylance.]
Our Saturday morning tour was led by Nick Molyneux, a Historic England inspector for the West Midlands and student of Worcester's buildings for nearly 30 years. His depth of knowledge and a lifetime living with the subject came across impressively in his erudite commentary.
Starting outside King Charles's House, Molyneux explained that medieval Worcester was essentially a series of streets running parallel with the river. From there we promenaded down New Street (notwithstanding its name, a medieval street) and Friar Street, admiring a series of impressive timber-framed buildings.
These buildings were not only fine examples of their kind but they also represented a portfolio of the work of Freddy Charles, a significant practitioner in the restoration of timber-framed buildings, both in Worcester and beyond. A Scot by birth, known universally as Freddy but christened with the fine moniker Frederick William Bolton Charles, he had a varied career in Britain and Malaysia before finally settling in Worcestershire, where he developed a specialism in timber-frame repairs. He died in 2002 but his influence lives on in his many students and associates still at work.
A long list of all the buildings examined would be rather monotonous and the best advice would be to take a trip to Worcester, perhaps armed with a copy of the relevant Pevsner or, if you can find one, Molyneux's own booklet on the history of Friar Street (written with Pat Hughes) and take a look for yourself.
Mention must be made, however, of Nash's House, where Freddy Charles had his office, and The Greyfriars, which was rescued by the efforts of the local Moore family and Worcestershire Archaeological Society. Matley Moore was a local dentist and luminary of the Archaeology Society who, with his sister Elsie, agreed to repair the building in return for being allowed to live there with their mother. The house is now managed by the National Trust and is open to visitors.
Points of discussion included the origins of the now almost ubiquitous black-and-white colour scheme and the functional benefits of jetties. While it was probably not their primary function, the weather at this point allowed Molyneux to demonstrate his notion that they were useful for sheltering from the rain.
The tour culminated with the Commandery, originally a medieval hospital dedicated to St Wulfstan and later a private residence, a pioneering school for 'the blind sons of gentlemen', a print works, and now a museum. Much of the building dating from the late 15th century, it comprises two parallel ranges, with the infirmary in one and grander rooms for the use of the master in the other, the two linked by the Great Hall.
Definitely not to be missed are the medieval wall paintings designed to encourage reflection on death and redemption. The image of St Erasmus being martyred by having his stomach slit open and his intestines wound around a windlass (as a result of which he became the patron saint of abdominal pain) left this viewer wincing.
David Boyson
--user:Institute of Historic Building Conservation
Find out more.
IHBC NewsBlog
Historic England's '21 Fascinating Places Listed in 2019'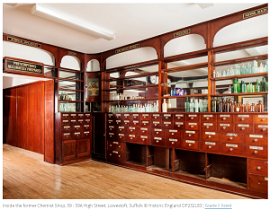 Over 500 historic places have been added to the National Heritage List for England (NHLE) in 2019 and Historic England (HE) has showcased 21 highlights.
---
UK's iconic first red public telephone box upgraded to GII*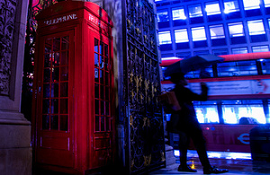 The K2 prototype telephone box situated outside the Royal Academy in London – built as part of the 1924 competition that gave rise to the iconic design and first listed at Grade II in 1986 – has had its listing upgraded to Grade II*.
---
Historic England publishes guidance on BIM for Heritage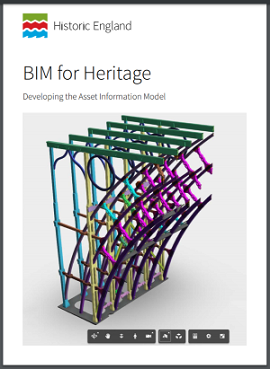 The second in a series focusses on developing the Asset Information Model (AIM).
---
High Streets Face a Bleak Future Without Rethinking Regeneration Strategies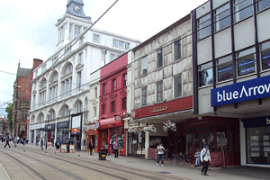 Reflecting issues that will be encountered across the IHBC's June 2020 Brighton School, think tank Centre for Cities argues for High Street success.
---
Take a look inside the first flat in the iconic Battersea Power Station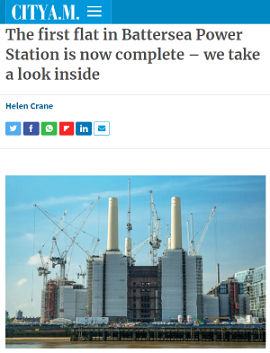 City A.M took a tour of the first apartment to be completed within the original grade II*-listed power station with designer Tim Boyd of Michaelis Boyd – which also designed the interiors for Soho House and the Groucho Club – and Battersea Power Station's UK sales director Georgia Siri.
---
Retrofit scheme named World Building of the Year at WAF 2019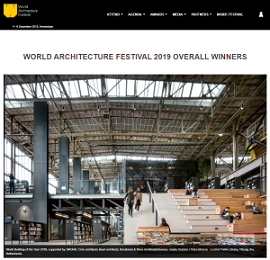 A conversion of a locomotive hangar into a public library is the first retrofit to win the top prize at the World Architecture Festival (WAF).
---
Historic England Updates Technical Conservation Guidance and Research Doc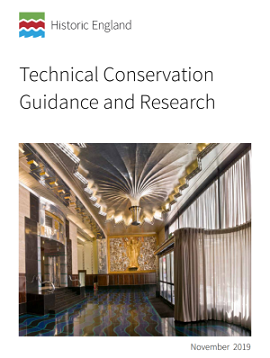 New guidance and research includes: Lightning Protection, Church Roof Replacement using Terne-coated SS, the conservation of Fibrous Plaster, and more.
---
Heritage Declares launched to urge more quick and effective response to climate change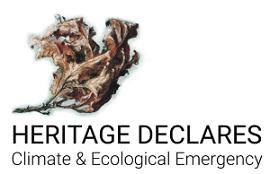 The non-affiliated group aims to galvanise climate action in the heritage sector.
---
Methodology for Moisture Investigations in Traditional Buildings agreed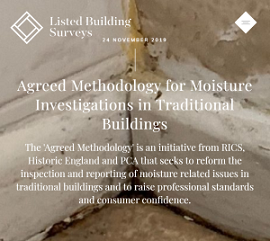 A 'Methodology for Moisture Investigations in Traditional Buildings ' has been agreed between RICS, Historic England and the service provider PCA, a trade body, which should help raise professional standards and consumer confidence.
---
Drinkers toast the future after historic Leeds pub granted GII listed heritage status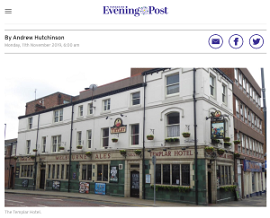 The Templar Hotel on Vicar Lane has been listed at Grade II by the Department for Digital, Culture, Media and Sport on the advice of Historic England.
---
Housing Minister announces new champion for modern 'MMC' housebuilding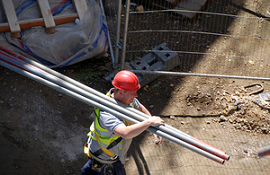 Government has announced a new Champion for Modern Methods of Construction as part of the government's drive to make the UK the global leader in housing standards.
---
RTPI on 'Why planning needs better outcome measurement'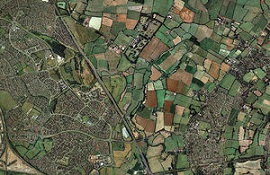 Planning is about so much more than the number of applications approved and the speed of processing them so the RTPI is commissioning research aimed at producing a toolkit that can demonstrate a wider range of outcomes.
---