Dudley townscape heritage initiative
This article describes a tour by The Institute of Historic Building Conservation (IHBC) in 2016.
---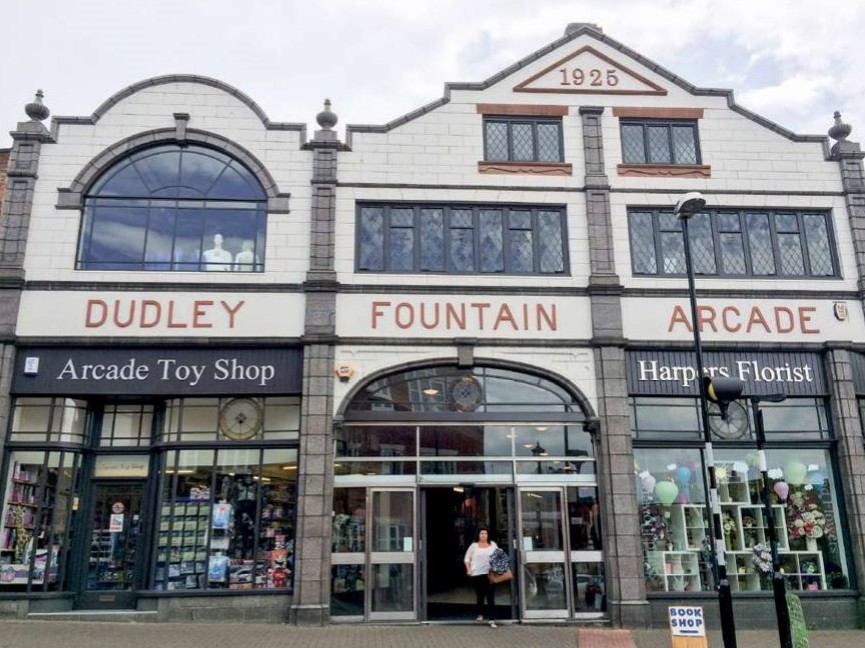 [Image: Dudley Fountain Arcade. Copyright Sara Crofts.]
Visitors to Dudley Zoo could be forgiven for overlooking the architectural delights of this fine Black Country town: the poor physical links between the two were made clear when conservation officer Jayne Pilkington led us out of a hidden back gate to gather at the statue of the first Earl of Dudley at the foot of the Broadway. From this location we were able to admire the high-quality public realm works funded through European Regional Development Fund (ERDF) grants at the beginning of our tour of the recent townscape heritage project. The work included new stone paving to the Market Place and Castle Street, and the refurbishment of the 150-year-old fountain in the Market Place.
It has to be asked what the future could hold for Dudley with Brexit and the subsequent loss of EU funding for projects such as this in areas that have suffered from deindustrialisation. Fortunately, Pilkington was able to tell us about the heritage lottery funding Dudley has been awarded for further regeneration of the town centre.
Pilkington was an excellent guide, and her determined efforts to deliver heritage-led regeneration should be heartily commended. Getting the community and its politicians to appreciate the quality and potential of the town's historic buildings has not been easy. Some bold ideas were needed – punching through a solid brick facade to create a light modern restaurant space in the Old Glasshouse, and accepting facade retention to facilitate the conversion of the fire station, are examples. Key strategic moves are paying dividends: relocating the college to the town centre has brought increased footfall there, and gap sites have been successfully filled with sensitively scaled responses to context.
The much-needed repairs to listed buildings are well judged, but decisions have been pragmatic – accepting that it is not always possible to implement a goldstandard conservation solution, but making sure that works do not jeopardise the potential for a better solution in the future. It was a delight to see such a wealth of high-quality civic buildings and to know that they are in safe conservation hands.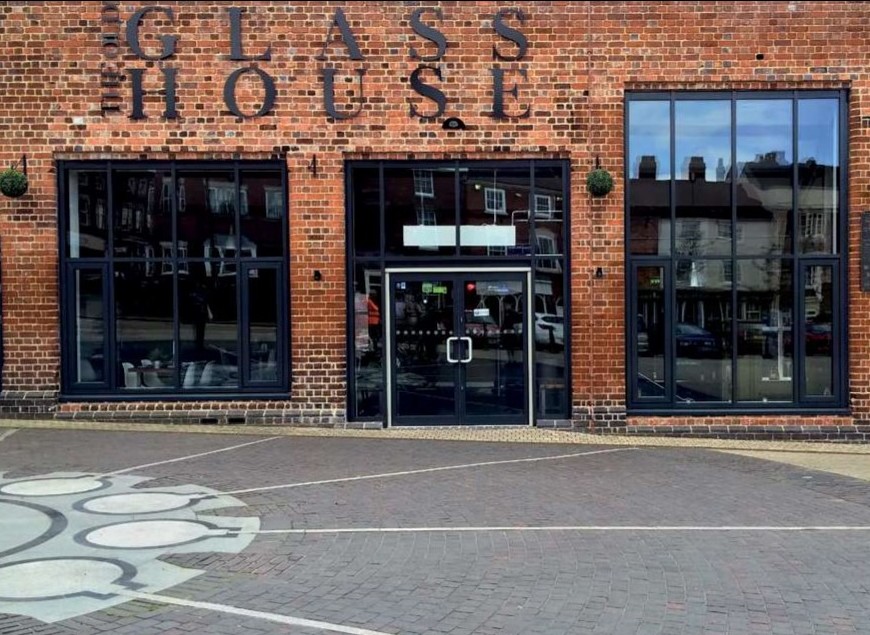 [Image: The Glass House. Copyright Sara Crofts.]
---
Dudley coverage was compiled from reports by Sara Crofts, Claire Gayle and Rosamund Worrall.
--user:Institute of Historic Building Conservation
Find out more.
IHBC NewsBlog
Councils considering 'executive powers' as measures to avoid planning gridlock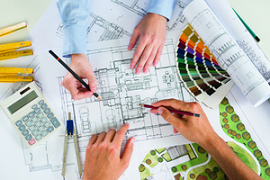 Councils are reported to be considering taking up rarely-used executive powers to keep the planning and development system moving during the coronavirus pandemic.
---
Historic England provides updated flood recovery advice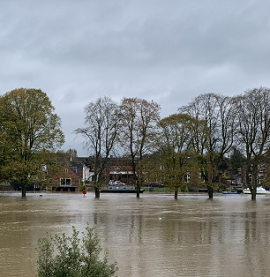 Historic England's 'After a Flood' provides timely advice on how to dry walls properly and avoid further damage to the building fabric.
---
Conservation of Timber Buildings: an example of evolving conservation techniques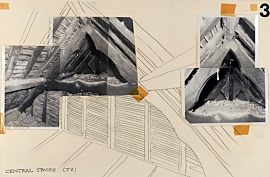 Context Issue 162 offers a peek into an archive of timber conservation history through the records of the practice of FWB and Mary Charles Chartered Architects.
---
Call for VAT rates for Refurbishment to be Reduced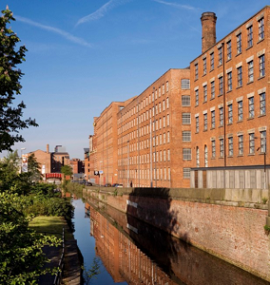 To meet the government's target of being carbon neutral by 2050, we must recycle, reuse and responsibly adapt our existing historic buildings, according to this year's Heritage Counts report, so Historic England and partners are calling for a reduction in VAT rates to incentivise this more sustainable option.
---
Grade II Edwardian swimming baths in Birmingham restored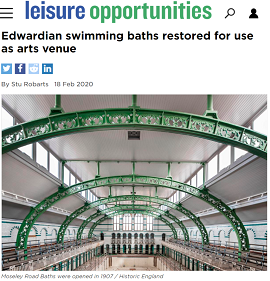 Donald Insall Associates, with the help of Historic England, has completed restoration work of Moseley Road Baths, being converted for use as an arts and culture venue.
---
IHBC Marsh Award Nominations – Closing Date 30 March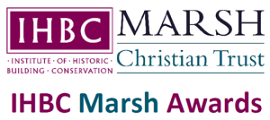 Celebrate your local 'retired members' and 'successful learners' with £500 cash prizes and 2020 Brighton School places!
---
Biodiversity Net Gain through UK Construction Projects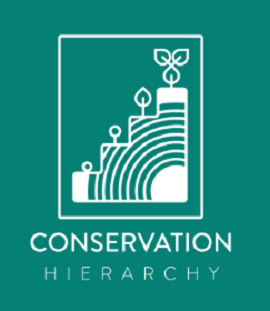 The Conservation Hierarchy is a new framework developed by the University of Oxford to help construction projects achieve Biodiversity Net Gain.
---
How Project Managers for Town Centre Developments can Balance Risk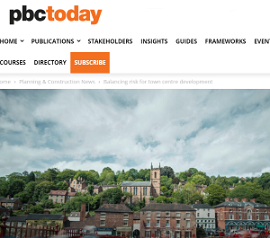 Jacqueline Hughes, senior risk analyst at Equib, in pbctoday discusses how project managers for town centre developments can get their risk management strategies right.
---
Red Tape is Strangling our High Streets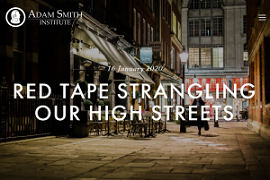 A new paper from the Adam Smith Institute argues that the problem with the High Street has been totally misunderstood, saying that we need to reform restrictive planning rules and reject a policy of managed decline to reinvigorate our town centres.
---
Calculating the full cost of energy used by buildings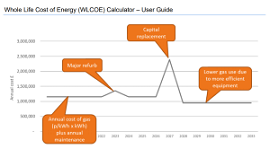 The Whole Life Cost of Energy (WLCoE) calculator – issued by government in BETA form – is intended to help building owners and operators to understand the full financial cost of the energy their buildings use, and welcomes feedback
---
England's heritage worth £31Bn: New Historic England report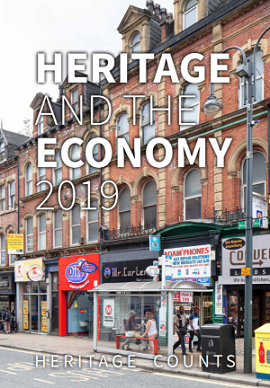 New research published by Historic England (HE) shows the value of heritage to England's economy as it contributes to economic prosperity and growth through jobs in the heritage and construction sectors and from tourism.
---
Part of Roman wall in Chester Collapses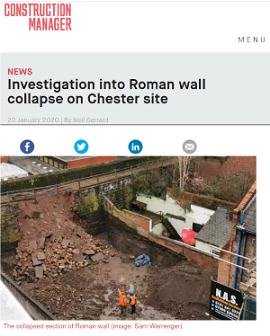 Investigations have begun into what caused part of Chester's Roman city wall to collapse during construction work.
---