Dudley townscape heritage initiative
This article describes a tour by The Institute of Historic Building Conservation (IHBC) in 2016.
---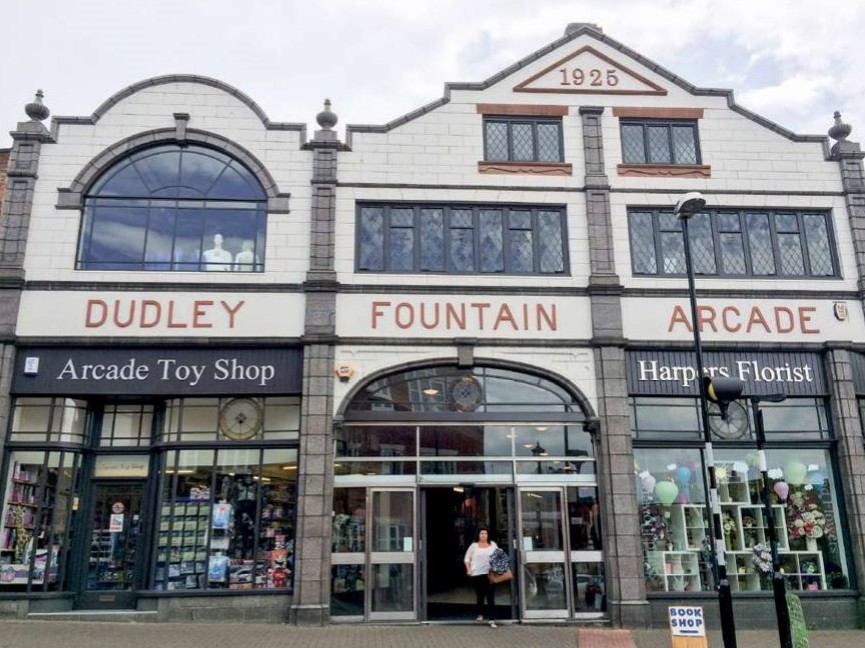 [Image: Dudley Fountain Arcade. Copyright Sara Crofts.]
Visitors to Dudley Zoo could be forgiven for overlooking the architectural delights of this fine Black Country town: the poor physical links between the two were made clear when conservation officer Jayne Pilkington led us out of a hidden back gate to gather at the statue of the first Earl of Dudley at the foot of the Broadway. From this location we were able to admire the high-quality public realm works funded through European Regional Development Fund (ERDF) grants at the beginning of our tour of the recent townscape heritage project. The work included new stone paving to the Market Place and Castle Street, and the refurbishment of the 150-year-old fountain in the Market Place.
It has to be asked what the future could hold for Dudley with Brexit and the subsequent loss of EU funding for projects such as this in areas that have suffered from deindustrialisation. Fortunately, Pilkington was able to tell us about the heritage lottery funding Dudley has been awarded for further regeneration of the town centre.
Pilkington was an excellent guide, and her determined efforts to deliver heritage-led regeneration should be heartily commended. Getting the community and its politicians to appreciate the quality and potential of the town's historic buildings has not been easy. Some bold ideas were needed – punching through a solid brick facade to create a light modern restaurant space in the Old Glasshouse, and accepting facade retention to facilitate the conversion of the fire station, are examples. Key strategic moves are paying dividends: relocating the college to the town centre has brought increased footfall there, and gap sites have been successfully filled with sensitively scaled responses to context.
The much-needed repairs to listed buildings are well judged, but decisions have been pragmatic – accepting that it is not always possible to implement a goldstandard conservation solution, but making sure that works do not jeopardise the potential for a better solution in the future. It was a delight to see such a wealth of high-quality civic buildings and to know that they are in safe conservation hands.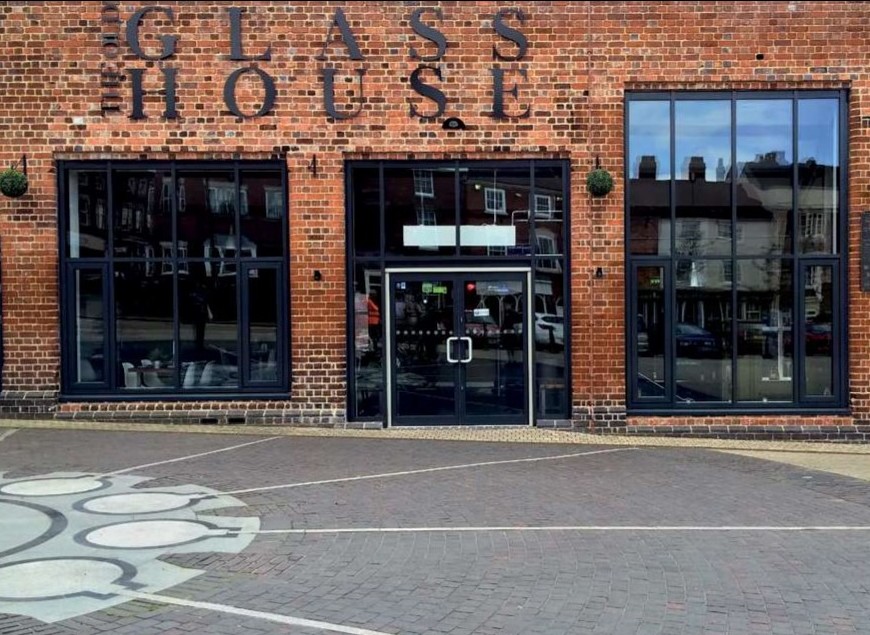 [Image: The Glass House. Copyright Sara Crofts.]
---
Dudley coverage was compiled from reports by Sara Crofts, Claire Gayle and Rosamund Worrall.
--user:Institute of Historic Building Conservation
IHBC NewsBlog
IHBC President reminds on nominations for 2018 Marsh Awards – closing 28 Feb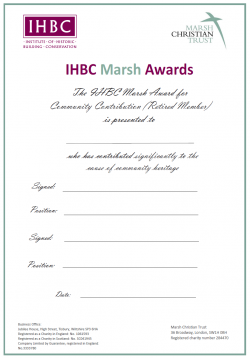 IHBC President David McDonald is encouraging members to consider nominations for the newly launched Marsh Awards.
---
IHBC - Heritage from the doorstep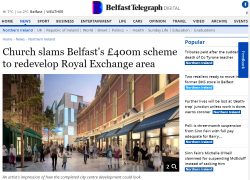 Church slams Belfast's £400m regen scheme due to 'lack of attention to… preserving or enhancing character'.
---
IHBC CPD reminder – Historic England Heritage Planning Case Database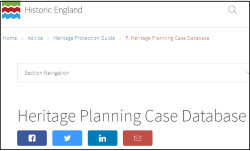 HE publishes database to search for appeal and call-in decisions on planning permission affecting heritage assets and listed building consent in England.
---
Cadw research update on preservation of listed buildings in disrepair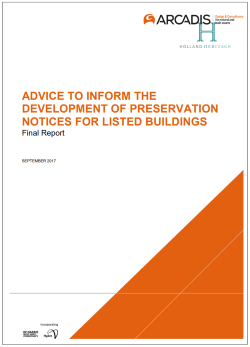 The research relates to how the Historic Environment (Wales) Act 2016 can allow Welsh Ministers make regulations to give LAs new powers to issue 'preservation notices'.
---
Scottish Government publish key findings from the SHCS 2016

Key findings from the Scottish House Condition Survey (SHCS) 2016, include energy efficiency ratings, carbon emissions, Scottish Housing Quality Standard and disrepair.
---
Threat of legal action leads NP to defer planning decision on new homes for locals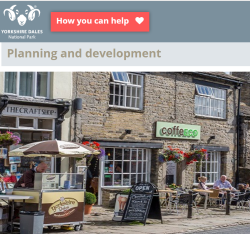 Yorkshire Dales National Park Authority has deferred a decision on whether to grant planning permission for five new, affordable homes in Bainbridge for local people.
---
Latest SPAB Briefing series available to download - Disaster and Recovery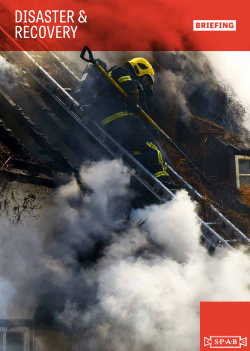 Briefings offer cutting-edge information to help both owners and building professionals.
---
Income cannot plug gaps from funding cuts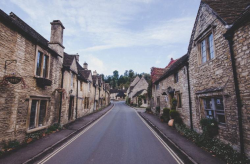 England's Local Government Association has responded to the provisional Local Government Finance Settlement published recently.