Dudley townscape heritage initiative
This article describes a tour by The Institute of Historic Building Conservation (IHBC) in 2016.
---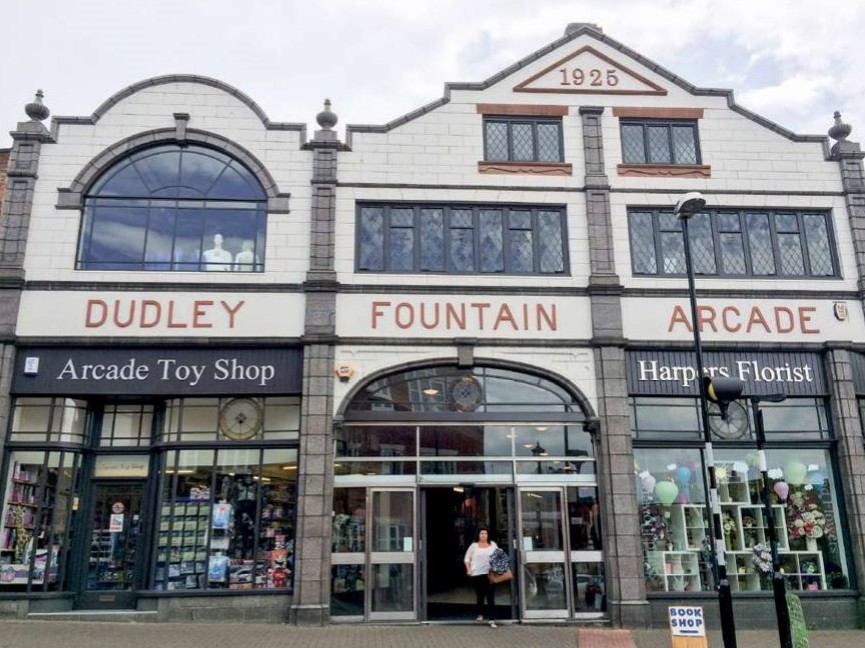 [Image: Dudley Fountain Arcade. Copyright Sara Crofts.]
Visitors to Dudley Zoo could be forgiven for overlooking the architectural delights of this fine Black Country town: the poor physical links between the two were made clear when conservation officer Jayne Pilkington led us out of a hidden back gate to gather at the statue of the first Earl of Dudley at the foot of the Broadway. From this location we were able to admire the high-quality public realm works funded through European Regional Development Fund (ERDF) grants at the beginning of our tour of the recent townscape heritage project. The work included new stone paving to the Market Place and Castle Street, and the refurbishment of the 150-year-old fountain in the Market Place.
It has to be asked what the future could hold for Dudley with Brexit and the subsequent loss of EU funding for projects such as this in areas that have suffered from deindustrialisation. Fortunately, Pilkington was able to tell us about the heritage lottery funding Dudley has been awarded for further regeneration of the town centre.
Pilkington was an excellent guide, and her determined efforts to deliver heritage-led regeneration should be heartily commended. Getting the community and its politicians to appreciate the quality and potential of the town's historic buildings has not been easy. Some bold ideas were needed – punching through a solid brick facade to create a light modern restaurant space in the Old Glasshouse, and accepting facade retention to facilitate the conversion of the fire station, are examples. Key strategic moves are paying dividends: relocating the college to the town centre has brought increased footfall there, and gap sites have been successfully filled with sensitively scaled responses to context.
The much-needed repairs to listed buildings are well judged, but decisions have been pragmatic – accepting that it is not always possible to implement a goldstandard conservation solution, but making sure that works do not jeopardise the potential for a better solution in the future. It was a delight to see such a wealth of high-quality civic buildings and to know that they are in safe conservation hands.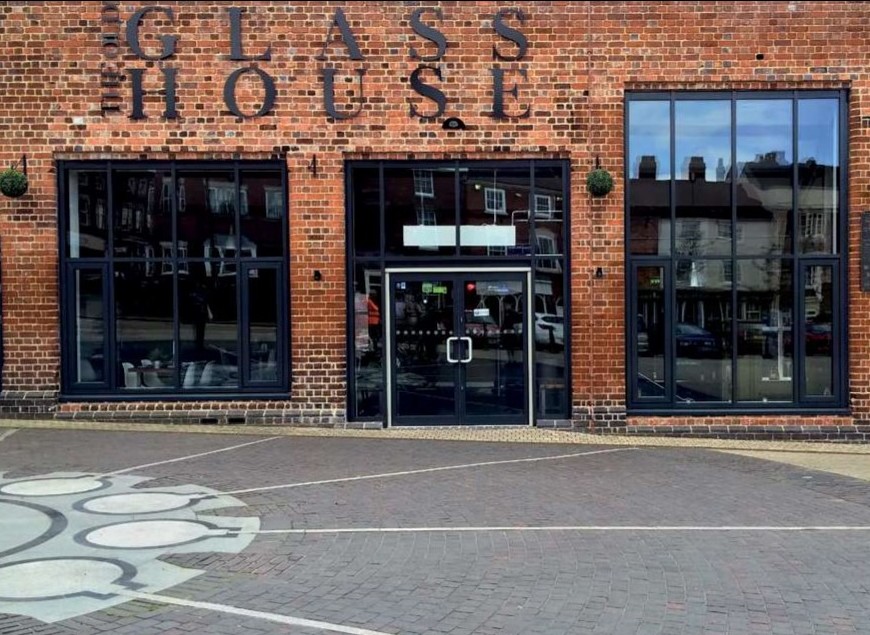 [Image: The Glass House. Copyright Sara Crofts.]
---
Dudley coverage was compiled from reports by Sara Crofts, Claire Gayle and Rosamund Worrall.
--user:Institute of Historic Building Conservation
Find out more.
IHBC NewsBlog
Historic England's '21 Fascinating Places Listed in 2019'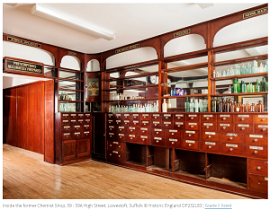 Over 500 historic places have been added to the National Heritage List for England (NHLE) in 2019 and Historic England (HE) has showcased 21 highlights.
---
UK's iconic first red public telephone box upgraded to GII*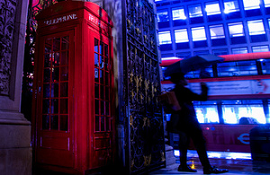 The K2 prototype telephone box situated outside the Royal Academy in London – built as part of the 1924 competition that gave rise to the iconic design and first listed at Grade II in 1986 – has had its listing upgraded to Grade II*.
---
Historic England publishes guidance on BIM for Heritage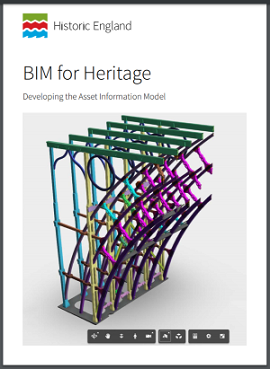 The second in a series focusses on developing the Asset Information Model (AIM).
---
High Streets Face a Bleak Future Without Rethinking Regeneration Strategies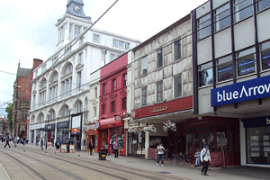 Reflecting issues that will be encountered across the IHBC's June 2020 Brighton School, think tank Centre for Cities argues for High Street success.
---
Take a look inside the first flat in the iconic Battersea Power Station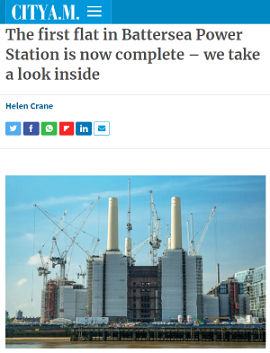 City A.M took a tour of the first apartment to be completed within the original grade II*-listed power station with designer Tim Boyd of Michaelis Boyd – which also designed the interiors for Soho House and the Groucho Club – and Battersea Power Station's UK sales director Georgia Siri.
---
Retrofit scheme named World Building of the Year at WAF 2019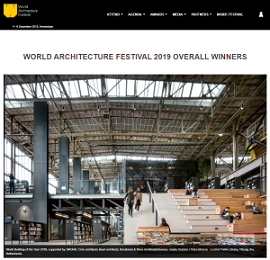 A conversion of a locomotive hangar into a public library is the first retrofit to win the top prize at the World Architecture Festival (WAF).
---
Historic England Updates Technical Conservation Guidance and Research Doc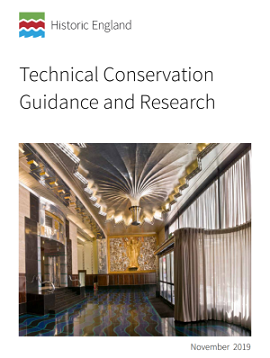 New guidance and research includes: Lightning Protection, Church Roof Replacement using Terne-coated SS, the conservation of Fibrous Plaster, and more.
---
Heritage Declares launched to urge more quick and effective response to climate change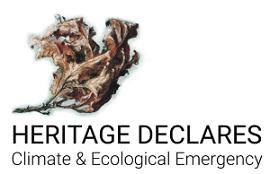 The non-affiliated group aims to galvanise climate action in the heritage sector.
---
Methodology for Moisture Investigations in Traditional Buildings agreed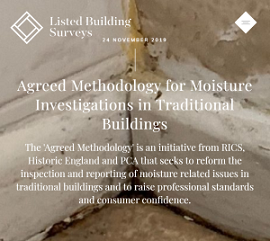 A 'Methodology for Moisture Investigations in Traditional Buildings ' has been agreed between RICS, Historic England and the service provider PCA, a trade body, which should help raise professional standards and consumer confidence.
---
Drinkers toast the future after historic Leeds pub granted GII listed heritage status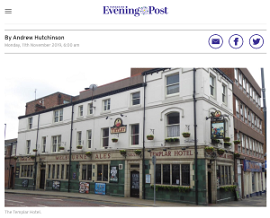 The Templar Hotel on Vicar Lane has been listed at Grade II by the Department for Digital, Culture, Media and Sport on the advice of Historic England.
---
Housing Minister announces new champion for modern 'MMC' housebuilding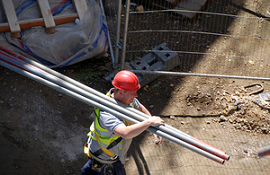 Government has announced a new Champion for Modern Methods of Construction as part of the government's drive to make the UK the global leader in housing standards.
---
RTPI on 'Why planning needs better outcome measurement'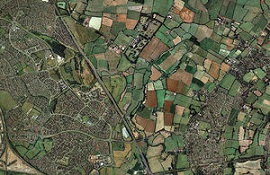 Planning is about so much more than the number of applications approved and the speed of processing them so the RTPI is commissioning research aimed at producing a toolkit that can demonstrate a wider range of outcomes.
---