Public realm
The term 'public realm' is often used loosely, sometimes interchangeably with 'public domain', to refer to external urban spaces that are publicly accessible.
According to English Heritage, the public realm '…relates to all parts of the built environment where the public has free access. It encompasses: all streets, squares, and other rights of way, whether predominantly in residential, commercial or civic uses...'
DETR defines the public realm as 'Outdoor areas in towns and cities which are accessible to the public' ref The HS2 London-West Midlands Environmental Statement, Glossary of terms and list of abbreviations, 2013.
Bradford City Centre Design Guide, Supplementary Planning Document, published in 2006, defines public realm as: 'The public spaces of an urban area. This includes streets, squares and parks where people are free to walk. It does not include private gardens or courtyards or shopping malls.'
Urban Design Guidelines for Victoria, published by The State of Victoria Department of Environment, Land, Water and Planning in 2017, suggest that: '…public realm comprises spaces and places that are open and freely accessible to everyone, regardless of their economic or social conditions. These spaces can include streets, laneways and roads, parks, public plazas, waterways and foreshores.'
The London Plan, published by the Mayor of London in March 2016, defines the public realm as: '…the space between and within buildings that is publicly accessible, including streets, squares, forecourts, parks and open spaces.'
The term can also be used as a means of describing the physical manifestation of community and of human interaction outside the private home. The 'everyday spaces' that are used by people to socialise, play, work, shop, traverse and use for activities such as exercise, enable social processes among residents and citizens.
Whether it is a road between rows of housing, or an urban park, the qualities of the public realm are integral to its use, and this consideration shapes the practice of placemaking.
Placemaking is a term used to describe the process by which an area in the public realm is given a unique and attractive character. For more information see: Placemaking.
NB: Cousseran says that 'public space is a particular kind of social space created specifically for the bringing together of people, and where locals and strangers, the familiar and the unusual, can mingle freely.' (Ref. Post-Modern Movement: The Inscribed City, in Urban Design Futures, Alain Cousseran ed Moor, Rowland, Routledge, 2006)
Public domain can also refer to knowledge that is: 'Generally known either by the public at large, or a certain section of it; readily obtainable outside of the organisation.' Ref https://www.cips.org/knowledge/glossary-of-terms/
IHBC NewsBlog
Watch IHBC's webinar on 'Retrofit of Traditional Buildings'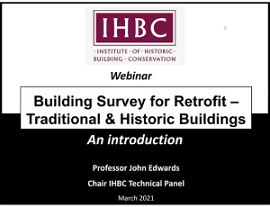 On 26 March the IHBC, led by Prof. John Edwards, hosted a free one-hour CPD webinar 'Introduction to Building Survey for Retrofit' for sector professionals.
---
Has the world left Europe behind?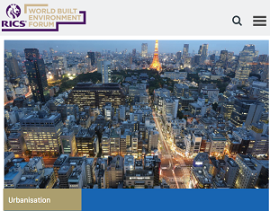 Greg Clark, writing an opinion piece for RICS, explores how good governance in cities pays dividends.
---
AHF on 'Transforming Places through Heritage'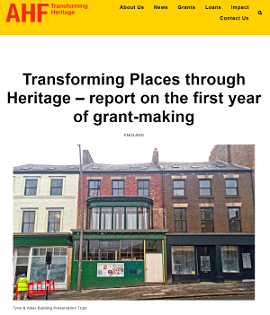 The Architectural Heritage Fund has issued a report on the first year of its 'Transforming Places Through Heritage' grants programme, funded by DCMS.
---
'Star Cities', Marvels of Renaissance Engineering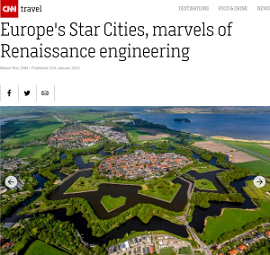 Europe's star cities are scattered all over Europe but their perfect geometrical beauty can only be fully admired when seen from above.
---
COTAC Releases Insight 1 series – The Need to Appreciate the Built Heritage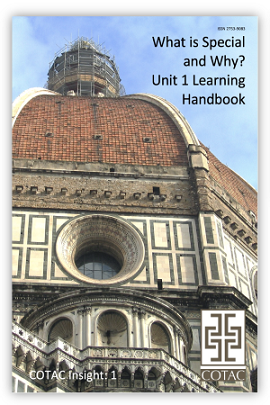 The freely available Insight 1 series targets a wide range of cohorts who wish to gain an appreciation of practical heritage conservation.
---
Palace of Westminster 'deteriorating faster than it can be fixed'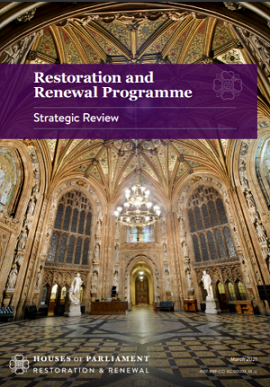 The restoration and renewal of the Palace of Westminster is of 'paramount importance' according to the recent strategic review.
---
Find Webinars and other Events pertaining to Heritage Conservation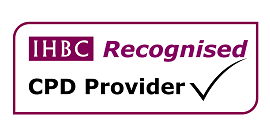 The IHBC's monthly CPD Circular showcases upcoming Events, Awards, Placements, Bursaries & Scholarships, Calls for Papers and more from across the UK and beyond.
---
139-Year-Old Victorian house moves through San Francisco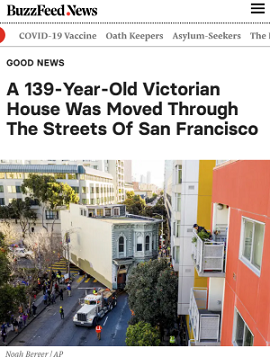 The move of a 139 year old Victorian House through the streets of San Francisco drew an excited crowd of onlookers who came out to watch a truck slowly and carefully pull the historic house through the streets.
---
'Local Heritage Listing: Identifying and Conserving Local Heritage' Published
Historic England has published a new edition of its advice note on how local heritage listing and local heritage lists can be formally identified as part of the wider range of designation so that they can be taken into account in planning applications.
---
Hammersmith Bridge illuminated red in Valentine's Day message to Government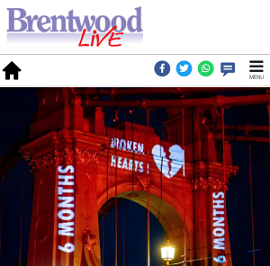 The stunt aimed at highlighting ongoing delays to its repair, as the 133-year-old west London bridge has been closed to traffic since April 2019 when cracks appeared in its pedestals.
---
Drone Surveying a London Landmark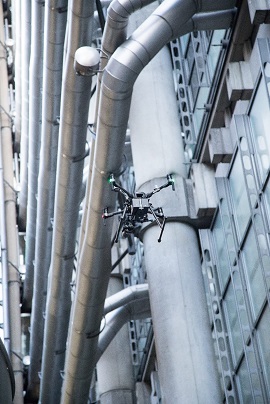 Uninhabited Aerial Vehicles (UAVs) have been used to undertake a survey of the Lloyd's building's external façade in the heart of the City of London.