Public realm
The term 'public realm' is often used loosely, sometimes interchangeably with 'public domain', to refer to external urban spaces that are publicly accessible.
According to English Heritage, the public realm '…relates to all parts of the built environment where the public has free access. It encompasses: all streets, squares, and other rights of way, whether predominantly in residential, commercial or civic uses...'
DETR defines the public realm as 'Outdoor areas in towns and cities which are accessible to the public' ref The HS2 London-West Midlands Environmental Statement, Glossary of terms and list of abbreviations, 2013.
Bradford City Centre Design Guide, Supplementary Planning Document, published in 2006, defines public realm as: 'The public spaces of an urban area. This includes streets, squares and parks where people are free to walk. It does not include private gardens or courtyards or shopping malls.'
Urban Design Guidelines for Victoria, published by The State of Victoria Department of Environment, Land, Water and Planning in 2017, suggest that: '…public realm comprises spaces and places that are open and freely accessible to everyone, regardless of their economic or social conditions. These spaces can include streets, laneways and roads, parks, public plazas, waterways and foreshores.'
The London Plan, published by the Mayor of London in March 2016, defines the public realm as: '…the space between and within buildings that is publicly accessible, including streets, squares, forecourts, parks and open spaces.'
The term can also be used as a means of describing the physical manifestation of community and of human interaction outside the private home. The 'everyday spaces' that are used by people to socialise, play, work, shop, traverse and use for activities such as exercise, enable social processes among residents and citizens.
Whether it is a road between rows of housing, or an urban park, the qualities of the public realm are integral to its use, and this consideration shapes the practice of placemaking.
Placemaking is a term used to describe the process by which an area in the public realm is given a unique and attractive character. For more information see: Placemaking.
NB: Cousseran says that 'public space is a particular kind of social space created specifically for the bringing together of people, and where locals and strangers, the familiar and the unusual, can mingle freely.' (Ref. Post-Modern Movement: The Inscribed City, in Urban Design Futures, Alain Cousseran ed Moor, Rowland, Routledge, 2006)
IHBC NewsBlog
Modus on the challenge the construction industry has to become more circular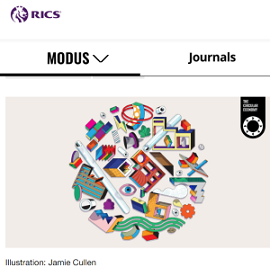 RICS members' journal Modus 'crunches the numbers' on the challenge the construction industry has to become more circular.
---
RTPI: Measuring What Matters: Planning Outcomes Research

The Royal Town Planning Institute(RTPI) has issued research from across the UK and Ireland into how authorities can measure the outcomes of planning.
---
Wales introduces the Optimised Retrofit Programme (ORP) for a green recovery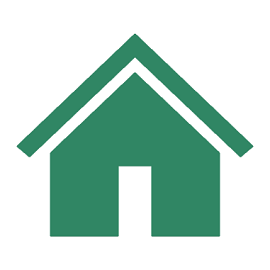 The Welsh Government has given the green light and a further £10M to a major new programme that will transform social housing across Wales, boost the economy and open the door to a new Welsh industry: the Optimised Retrofit Programme (ORP).
---
Lifeline grants for culture in all corners of the country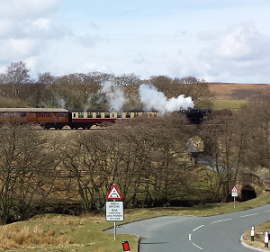 Culture across the country benefits as Lifeline grants from the latest round of the £1.57 billion Culture Recovery Fund will protect a further 162 heritage sites across the country.
---
Scottish Government rejects transformation of landmark building into luxury hotel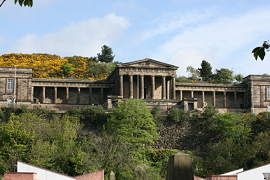 Now the building long touted as a potential home for the Scottish Parliament stands as a symbol of a divided Scottish capital.
---
One of Britain's last AA telephone boxes saved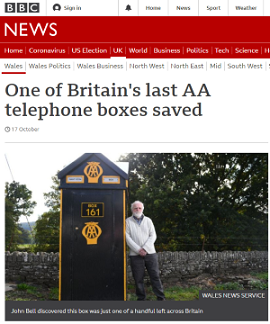 AA Box 161 has now been listed. The telephone boxes were a sanctuary for motorists in distress, but of the hundreds across Britain just 21 remain.
---
IHBC submits comments on BSI's PAS 2038 – Retrofitting non-domestic properties

The IHBC has noted that it fails to emphasise the need to carry out appropriate repairs as the vital precursor to installing retrofit measures.
---
Mapping tool for unused construction materials launched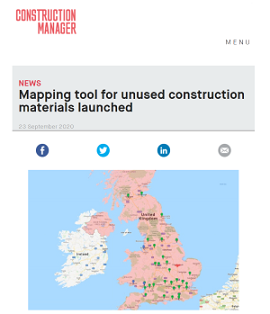 A mapping tool that provides contractors and their suppliers with a central database of local Materials Exchange Platform (MEP) projects to help cut waste by finding a home for unused materials has been launched.
---
'Unusual' WW2 sites listed and upgraded to mark 80th anniversary of Battle of Britain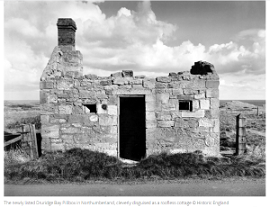 An air raid shelter, a pillbox cleverly disguised as a roofless cottage, a rare Chain Home radar defence tower, and a war memorial have been granted protection.
---
Derby City Council plans to knock down the 43-year old Assembly Rooms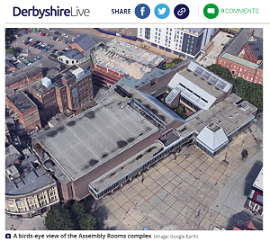 A planning application has been submitted by Derby City Council to knock down the Assembly Rooms – which has played host to the likes of Elton John, Iron Maiden, Take That, etc.
---