Public realm
The term 'public realm' is often used loosely, sometimes interchangeably with 'public domain', to refer to external urban spaces that are publicly accessible.
According to English Heritage, the public realm '…relates to all parts of the built environment where the public has free access. It encompasses: all streets, squares, and other rights of way, whether predominantly in residential, commercial or civic uses...'
DETR defines the public realm as 'Outdoor areas in towns and cities which are accessible to the public' ref The HS2 London-West Midlands Environmental Statement, Glossary of terms and list of abbreviations, 2013.
Bradford City Centre Design Guide, Supplementary Planning Document, published in 2006, defines public realm as: 'The public spaces of an urban area. This includes streets, squares and parks where people are free to walk. It does not include private gardens or courtyards or shopping malls.'
Urban Design Guidelines for Victoria, published by The State of Victoria Department of Environment, Land, Water and Planning in 2017, suggest that: '…public realm comprises spaces and places that are open and freely accessible to everyone, regardless of their economic or social conditions. These spaces can include streets, laneways and roads, parks, public plazas, waterways and foreshores.'
The London Plan, published by the Mayor of London in March 2016, defines the public realm as: '…the space between and within buildings that is publicly accessible, including streets, squares, forecourts, parks and open spaces.'
The term can also be used as a means of describing the physical manifestation of community and of human interaction outside the private home. The 'everyday spaces' that are used by people to socialise, play, work, shop, traverse and use for activities such as exercise, enable social processes among residents and citizens.
Whether it is a road between rows of housing, or an urban park, the qualities of the public realm are integral to its use, and this consideration shapes the practice of placemaking.
Placemaking is a term used to describe the process by which an area in the public realm is given a unique and attractive character. For more information see: Placemaking.
NB: Cousseran says that 'public space is a particular kind of social space created specifically for the bringing together of people, and where locals and strangers, the familiar and the unusual, can mingle freely.' (Ref. Post-Modern Movement: The Inscribed City, in Urban Design Futures, Alain Cousseran ed Moor, Rowland, Routledge, 2006)
IHBC NewsBlog
Historic Photographer of the Year 2020 Winners Announced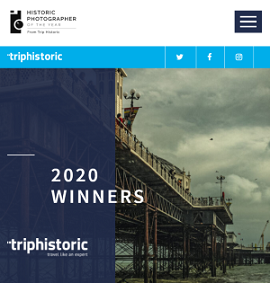 The awards showcase the very best historic places and cultural sites from across the globe.
---
IHBC Launches new 'Guidance Note' on Alterations to Listed Buildings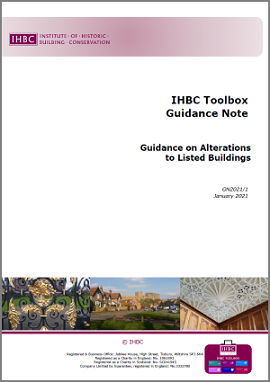 The IHBC's latest Toolbox Guidance Note, on 'Alterations to Listed Buildings' has been issued following UK-wide consultation.
---
Caithness Iron Age Stone Tower Conserved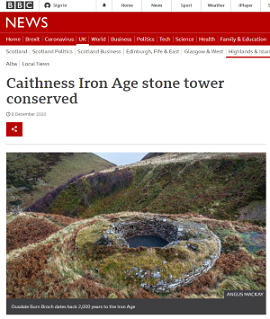 The ruins of Ousdale Burn Broch, north of Helmsdale in Caithness, had fallen into further disrepair over the past 130 years.
---
The American Air Museum at Duxford has been listed Grade II*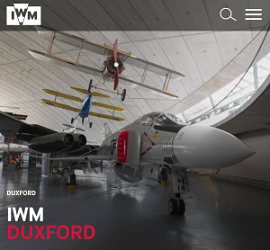 Europe's largest air museum and Britain's best-preserved Second World War airfield – has been included in Grade II* listing, even though technically too recent.
---
West Dean College wins Sussex Heritage Trust Award 2020 for Roof Restoration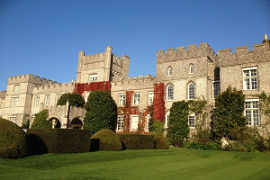 The College of Arts and Conservation has won the award for a for a project which provides or improves facilities for the community, including a £5.8M restoration of the College's 126-year-old roof.
---
Stowe North Hall & WMF: A Step Closer to Completion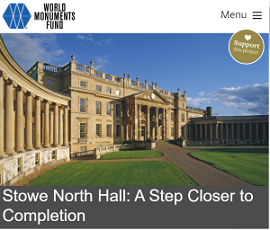 Completion of the restoration of Stowe House's North Hall, largely funded by World Monuments Fund (WMF), came a step closer this summer with the installation of a statue of Mercury opposite the imposing Laocoön group installed last year.
---
IHBC CREATIVE Conservation Fund launched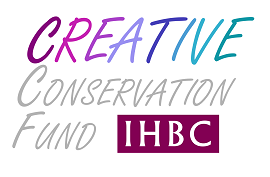 The CREATIVE Conservation Fund helps the IHBC generate and distribute funds exclusively to deserving causes in built and historic environment conservation.
---
The tunnel near Plymouth with a nuclear secret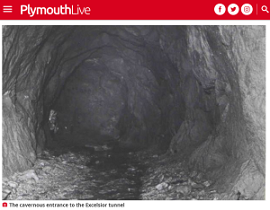 For years, there have been rumours whispered around Plymouth and Cornwall about so-called 'nuclear tunnels' that exist beneath the Tamar Valley.
---
141 bridges with 'very poor' rating remain open to avoid disruption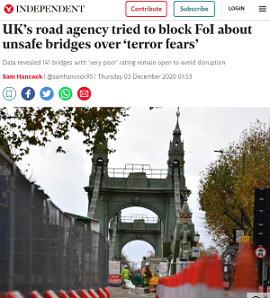 Just under half of England's busiest bridges are severely defected or damaged, but have remained open due to concerns about an influx of traffic should repairs be ordered, it has been revealed.
---
IHBC's new issue of 'Context' released, Oxford themed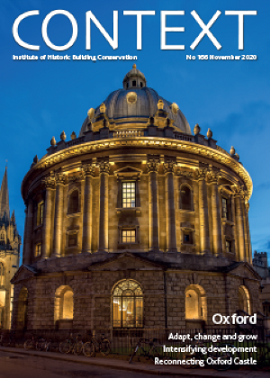 The issue focusses on the future of an historic city – Oxford – and includes an introduction by Layla Moran MP, Chair of the new APPG on Conservation, People and Places which has the IHBC as its Secretariat.
---