The Archaeology Data Service
The Archaeology Data Service (ADS) was established on the 1st of October 1996 as one of five discipline-based service providers within the Arts and Humanities Data Service (AHDS). It developed from a successful bid to the AHDS by a consortium of university Departments of Archaeology and the Council for British Archaeology, led by the University of York.
ADS supports research, learning and teaching with high quality and dependable digital resources. It preserves digital data in the long term, and promotes and disseminates a broad range of data in archaeology. It promotes good practice in the use of digital data in archaeology, provides technical advice to the research community, and supports the deployment of digital technologies.
The ADS is managed by a committee which meets bi-annually and consists of representatives of its funding bodies, representatives of user communities and the ADS internal Management Group.
Featured articles and news
IHBC asks you to contribute to the debate on gentrification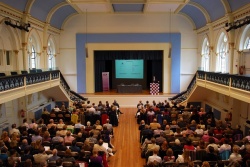 The Guardian reports on the dangers of gentrification - join the debate at IHBC NewsBlogs
---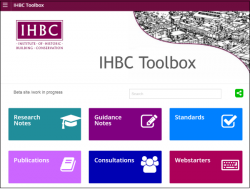 Our Toolbox offers easy access to the essential tools in conservation practice including links to Standards, 22 Practice notes, Consultations and much more.
---
Churchill Barriers to be listed

Second World War structures at Scapa Flow have been recognised as being of national importance by Historic Environment Scotland (HES).
---
Historic brick reservoir image wins award
The image of a covered reservoir in London's Finsbury Park has won the best architecture photograph of the year at the Arcaid Images Architectural Photography Awards 2016.
---
Westminster City Council gains approval for Special Policy Areas
The London Council's plans are given the go-ahead to management development in five unique specialist clusters.
---
Property Flood Resilience Action Plan out
An independent report has been issued relating to flood protection, aiming to help with flood resilience.