Building archaeology and conservation
Technological advancement and rapid professionalisation, and even entire new branches of the profession, have brought new ways for archaeologists to investigate, analyse and interpret.
In 2017 The Institute of Historic Building Conservation (IHBC) signed a memorandum of understanding (MoU) with the Chartered Institute for Archaeologists (CIfA). This agreement set out the institutes' ambition to work more closely together, understand each other better, and advance shared interests and complementary working practices, while supporting mutual recognition of specialist expertise.
CIfA is a leading professional body in the archaeological sector, promoting professional standards and strong ethics in archaeological practice, and championing professionalism in the study and care of the historic environment. It accredits archaeologists and archaeological practices.
Archaeology can be defined as the study of physical evidence of the human past, whether buried, built or underwater. This ranges from investigation of landscape, through settlements, building fabric, plan form and space, features, artefacts and biological remains.
The archaeological profession has expanded almost beyond recognition in the past 50 years. The profession's wide array of technical branches and specialisms include archival work, archaeobiology, collections management, forensic, geophysics, marine, and many more. The majority of archaeologists work for private-sector contractors within the planning system. Others work in research institutions, museums and local authorities (where they provide advice to planners, or maintain historic environment records and other databases, and are subject to many of the same pressures as conservation officers). Many archaeologists work in laboratories, analysing such things as bones, botanical remains, microscopic remains found in soil and the plaque on ancient teeth.
Archaeologists working in or with museums may employ skills shared across that industry, and they apply specialist approaches to archaeological collections management and interpretation. And, of course, some archaeologists work in the literal 'field', with trowel, trench and tape measure as the basic toolkit. They are supported by geophysical and aerial survey techniques, experimental methods to test past technologies, and myriad approaches to interpreting it to the public. Archaeology has a strong history of voluntary and community work, and many archaeologists work in a voluntary capacity through local societies or with community groups.
The archaeology of buildings is a well-established and distinct specialism. More than 900 of CIfA's 3,500 members are in the institute's buildings archaeology group, being drawn from commercial and public sectors, and national and local heritage organisations. Buildings archaeologists apply archaeological principles of systematic recording, analysis and interpretation to standing buildings. They may be engaged to establish the character, type, plan form, function and historical development of a building.
This work is carried out through a combination of desk-based and visual processes, and a variety of techniques, from scientific methods such as dendrochronological dating, spatial analysis, photographic survey or digital modelling techniques, to the more traditional visual analysis, measuring and drawing, intrusive interventions and excavation. The products of this work include historic building recording reports and photographic surveys produced to compile a lasting record where material is due to be lost, to inform a conservation strategy or to fulfil a planning condition.
Having received a royal charter as an institute in 2014, CIfA now intends to petition the Privy Council to enable it to award a 'chartered archaeologist' accreditation. The institute is delighted that the IHBC has recorded its formal support for the initiative.
Indeed, CIfA welcomes the fact that, through the MoU, chartered archaeologists who also work with historic buildings have their archaeological expertise recognised by the IHBC, just as the MoU means that IHBC members have their built and historic environment conservation expertise recognised by CIfA.
To develop their relationship, the IHBC and CIfA are each continuing to offer a free one-year taster membership of the other institute to help colleagues experience the respective disciplines and support at first hand. For details of how to take up the CIfA membership and conference offers, see http://www.archaeologists.net/join/IHBC
---
This article originally appeared as 'Parallel professions: archaeology and conservation' in IHBC's Context 153, published in March 2018. It was written by Rob Lennox, policy advisor at the Chartered Institute for Archaeologists.
--Institute of Historic Building Conservation
IHBC NewsBlog
Drone Surveying a London Landmark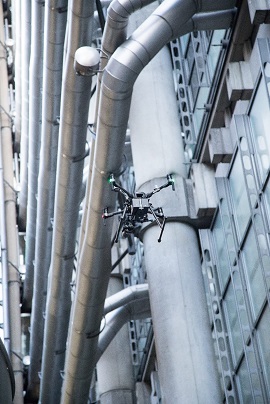 Uninhabited Aerial Vehicles (UAVs) have been used to undertake a survey of the Lloyd's building's external façade in the heart of the City of London.
---
Green Party calls for no VAT on refurbishment in new Parliamentary petition
The petition calls on the government to remove VAT on refurbishment projects and raise VAT on non-Passivhaus new-build construction to 20 per cent. Retrofitting is carbon-efficient but the current VAT regime privileges new build over refurbishment.
---
Conservation Professionals Concerned about Future Planning Policy

Directors of the IHBC and the Victorian Society are among those whose opinions are featured in the RICS in-house publication Modus as it explores heritage impacts in England's planning proposals.
---
Learn all about the Professions in Building Conservation at upcoming Conference

Glasgow City Heritage Trust (GCHT) 3-day online conference aimed at anyone working, or interested in working, within the building and heritage sectors.
---
New use for abandoned oil rigs: Offshore reefs!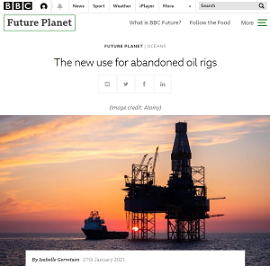 One way in which these old rigs can be remarkably useful is that the subsurface rig can provide the ideal skeleton for coral reefs, allowing the remarkable ecosystems beneath the waves come into their own.
---
Birnbeck Pier, in Weston-super-Mare, to undergo Restoration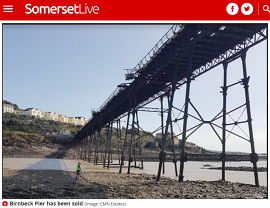 A new company – Birnbeck Holdings Limited – has now been set up by CNM Estates which has purchased Birnbeck Island and the historic pier.
---
Ecclesiastical Heritage Risk Barometer 2020 Published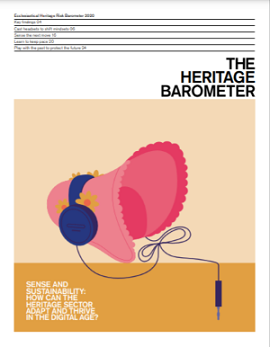 The publication offers research to help answer the question: 'How can the heritage sector adapt and thrive in the digital age'?
---
Victorian Bath House dug up from under a Manchester Car Park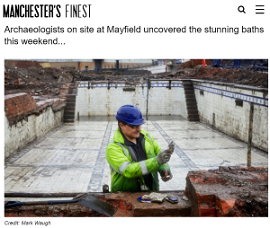 A stunning Victorian Bath House has been uncovered during works on creating the city's first public park in over 100 years.
---
APPG on 'Conservation, Places and People' Opens first Parliamentary Inquiry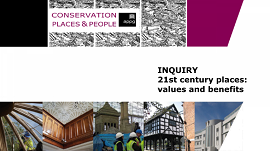 The Inquiry is into '21st Century Places – Values & Benefits'
---
Historic Photographer of the Year 2020 Winners Announced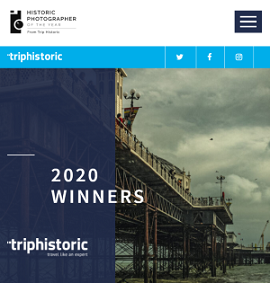 The awards showcase the very best historic places and cultural sites from across the globe.