Building archaeology and conservation
Technological advancement and rapid professionalisation, and even entire new branches of the profession, have brought new ways for archaeologists to investigate, analyse and interpret.
In 2017 The Institute of Historic Building Conservation (IHBC) signed a memorandum of understanding (MoU) with the Chartered Institute for Archaeologists (CIfA). This agreement set out the institutes' ambition to work more closely together, understand each other better, and advance shared interests and complementary working practices, while supporting mutual recognition of specialist expertise.
CIfA is a leading professional body in the archaeological sector, promoting professional standards and strong ethics in archaeological practice, and championing professionalism in the study and care of the historic environment. It accredits archaeologists and archaeological practices.
Archaeology can be defined as the study of physical evidence of the human past, whether buried, built or underwater. This ranges from investigation of landscape, through settlements, building fabric, plan form and space, features, artefacts and biological remains.
The archaeological profession has expanded almost beyond recognition in the past 50 years. The profession's wide array of technical branches and specialisms include archival work, archaeobiology, collections management, forensic, geophysics, marine, and many more. The majority of archaeologists work for private-sector contractors within the planning system. Others work in research institutions, museums and local authorities (where they provide advice to planners, or maintain historic environment records and other databases, and are subject to many of the same pressures as conservation officers). Many archaeologists work in laboratories, analysing such things as bones, botanical remains, microscopic remains found in soil and the plaque on ancient teeth.
Archaeologists working in or with museums may employ skills shared across that industry, and they apply specialist approaches to archaeological collections management and interpretation. And, of course, some archaeologists work in the literal 'field', with trowel, trench and tape measure as the basic toolkit. They are supported by geophysical and aerial survey techniques, experimental methods to test past technologies, and myriad approaches to interpreting it to the public. Archaeology has a strong history of voluntary and community work, and many archaeologists work in a voluntary capacity through local societies or with community groups.
The archaeology of buildings is a well-established and distinct specialism. More than 900 of CIfA's 3,500 members are in the institute's buildings archaeology group, being drawn from commercial and public sectors, and national and local heritage organisations. Buildings archaeologists apply archaeological principles of systematic recording, analysis and interpretation to standing buildings. They may be engaged to establish the character, type, plan form, function and historical development of a building.
This work is carried out through a combination of desk-based and visual processes, and a variety of techniques, from scientific methods such as dendrochronological dating, spatial analysis, photographic survey or digital modelling techniques, to the more traditional visual analysis, measuring and drawing, intrusive interventions and excavation. The products of this work include historic building recording reports and photographic surveys produced to compile a lasting record where material is due to be lost, to inform a conservation strategy or to fulfil a planning condition.
Having received a royal charter as an institute in 2014, CIfA now intends to petition the Privy Council to enable it to award a 'chartered archaeologist' accreditation. The institute is delighted that the IHBC has recorded its formal support for the initiative.
Indeed, CIfA welcomes the fact that, through the MoU, chartered archaeologists who also work with historic buildings have their archaeological expertise recognised by the IHBC, just as the MoU means that IHBC members have their built and historic environment conservation expertise recognised by CIfA.
To develop their relationship, the IHBC and CIfA are each continuing to offer a free one-year taster membership of the other institute to help colleagues experience the respective disciplines and support at first hand. For details of how to take up the CIfA membership and conference offers, see http://www.archaeologists.net/join/IHBC
---
This article originally appeared as 'Parallel professions: archaeology and conservation' in IHBC's Context 153, published in March 2018. It was written by Rob Lennox, policy advisor at the Chartered Institute for Archaeologists.
--Institute of Historic Building Conservation
Find out more
IHBC NewsBlog
Your FIRST FREE IHBC Xmas gift to colleagues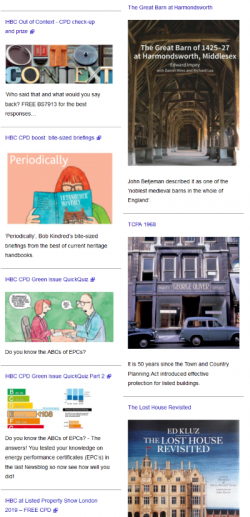 Tell them about IHBC's Conservation Wiki – Our free digital digest for the development and construction sector.
---


CPD check-up and prize: 'Who said that?' – And what would you say back? FREE BS7913 for the best responses…
---
IHBC Chair at 2018 Heritage Day: A personal take and update

IHBC's Chair James Caird attended the 2018 Heritage Day, led by England's heritage link body, The Heritage Alliance (THA), and offers readers an update on his day.
---
IHBC raises objections in high-level Historic Environment Advisor Apprenticeship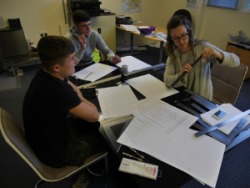 IHBC has lodged its concerns and objections to current proposals submitted by Historic England's 'Trailblazer' Group to the Institute for Apprenticeships (IfA) for approval.
---
Latest IHBC Council+ corners the tables to see how best to deliver member services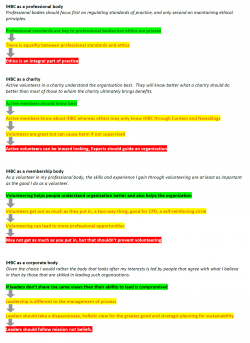 IHBC has concluded the 7th Council+ meeting, the institute's UK-wide forum for volunteers' national oversight and development, which took place in London.
---
DesigningBuildings Wiki features IHBC Context celebrating 50 years of the TCPA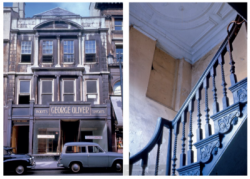 Tucked away in Part V of the Town and Country Planning Ace was a revolution in heritage conservation that Timothy Cantell has explored in IHBC's Context.
---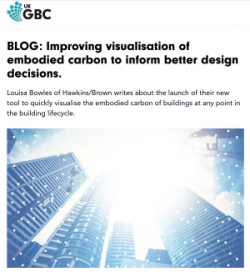 UK Green Building Council has reported on the launch of Hawkins/Brown's new tool to quickly visualise the embodied carbon of buildings at any point in the building lifecycle.
---
AHF - new partnership Heritage Impact Fund to be launched in early 2019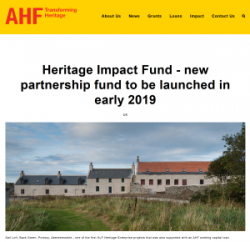 The Architectural Heritage Fund has announced the fund as part of its ongoing work to increase the levels of social investment supporting the heritage sector.
---
BRE and USGBC announce new partnership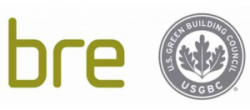 Two built environment organisations have announced the first building quality and performance partnership of its kind partnering to raise global sustainability standards.
---
Civic Voice: Guidance tool for communities to identify local heritage assets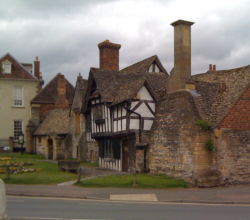 A resource developed as part of Civic Voice's Big Conservation Conversation and their 'Local Heritage List' campaign.
---
Landmark - online archive of History Albums now accessible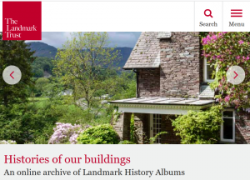 Landmark's History Albums is now available online making the detailed research undertaken on each Landmark digitally available to all.
---
Joint Committee on draft Parliamentary Buildings (Restoration and Renewal) Bill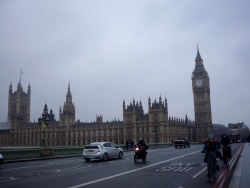 Call for evidence, closing 18 January, inviting views on whether the governance structures for the Restoration and Renewal (R&R) Programme are appropriate.
---
Updates on programme on planning reform in England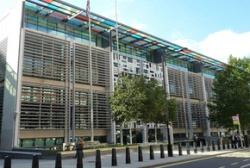 The latest version of the Planning Directorate Newsletter brings readers up to date with the England's programme of planning reform.
---
Specialist contractors call for government regulation of the construction industry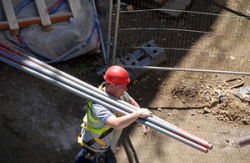 The chairman of the Specialist Engineering Contractors' (SEC) Group wants to government to set up a statutory authority to regulate construction industry practice.
---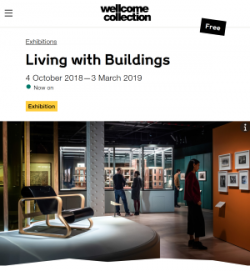 Wellcome's Living with Buildings exhibition on until to 3 March in London examines the positive and negative influence buildings have on our physical and mental health.
---
The economic value of culture - a benefit transfer study on museums in England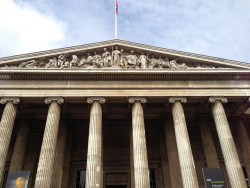 New research has been published to help understand the visitor and non-visitor value of cultural engagement at 4 cultural institutions in England – is this transferrable?
---
England - Open Doors pilot scheme closing 31 Dec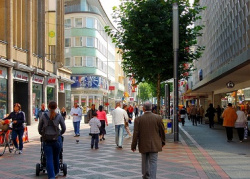 Government in England's pilot scheme to match landlords struggling to find tenants for their empty properties with community groups looking for space.
---
RTPI to investigate strategic infrastructure planning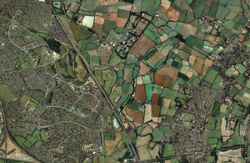 New research commissioned from University of the West of England in partnership with PBA (part of Stantec), on how strategic infrastructure planning is carried out.
---
Scottish Lochside House named House of the Year 2018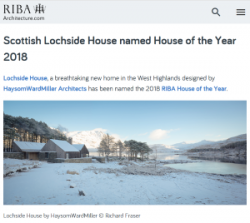 Lochside House, a breathtaking new home in the West Highlands designed by HaysomWardMiller Architects has been named the 2018 RIBA House of the Year.