Building archaeology and conservation
Technological advancement and rapid professionalisation, and even entire new branches of the profession, have brought new ways for archaeologists to investigate, analyse and interpret.
In 2017 The Institute of Historic Building Conservation (IHBC) signed a memorandum of understanding (MoU) with the Chartered Institute for Archaeologists (CIfA). This agreement set out the institutes' ambition to work more closely together, understand each other better, and advance shared interests and complementary working practices, while supporting mutual recognition of specialist expertise.
CIfA is a leading professional body in the archaeological sector, promoting professional standards and strong ethics in archaeological practice, and championing professionalism in the study and care of the historic environment. It accredits archaeologists and archaeological practices.
Archaeology can be defined as the study of physical evidence of the human past, whether buried, built or underwater. This ranges from investigation of landscape, through settlements, building fabric, plan form and space, features, artefacts and biological remains.
The archaeological profession has expanded almost beyond recognition in the past 50 years. The profession's wide array of technical branches and specialisms include archival work, archaeobiology, collections management, forensic, geophysics, marine, and many more. The majority of archaeologists work for private-sector contractors within the planning system. Others work in research institutions, museums and local authorities (where they provide advice to planners, or maintain historic environment records and other databases, and are subject to many of the same pressures as conservation officers). Many archaeologists work in laboratories, analysing such things as bones, botanical remains, microscopic remains found in soil and the plaque on ancient teeth.
Archaeologists working in or with museums may employ skills shared across that industry, and they apply specialist approaches to archaeological collections management and interpretation. And, of course, some archaeologists work in the literal 'field', with trowel, trench and tape measure as the basic toolkit. They are supported by geophysical and aerial survey techniques, experimental methods to test past technologies, and myriad approaches to interpreting it to the public. Archaeology has a strong history of voluntary and community work, and many archaeologists work in a voluntary capacity through local societies or with community groups.
The archaeology of buildings is a well-established and distinct specialism. More than 900 of CIfA's 3,500 members are in the institute's buildings archaeology group, being drawn from commercial and public sectors, and national and local heritage organisations. Buildings archaeologists apply archaeological principles of systematic recording, analysis and interpretation to standing buildings. They may be engaged to establish the character, type, plan form, function and historical development of a building.
This work is carried out through a combination of desk-based and visual processes, and a variety of techniques, from scientific methods such as dendrochronological dating, spatial analysis, photographic survey or digital modelling techniques, to the more traditional visual analysis, measuring and drawing, intrusive interventions and excavation. The products of this work include historic building recording reports and photographic surveys produced to compile a lasting record where material is due to be lost, to inform a conservation strategy or to fulfil a planning condition.
Having received a royal charter as an institute in 2014, CIfA now intends to petition the Privy Council to enable it to award a 'chartered archaeologist' accreditation. The institute is delighted that the IHBC has recorded its formal support for the initiative.
Indeed, CIfA welcomes the fact that, through the MoU, chartered archaeologists who also work with historic buildings have their archaeological expertise recognised by the IHBC, just as the MoU means that IHBC members have their built and historic environment conservation expertise recognised by CIfA.
To develop their relationship, the IHBC and CIfA are each continuing to offer a free one-year taster membership of the other institute to help colleagues experience the respective disciplines and support at first hand. For details of how to take up the CIfA membership and conference offers, see http://www.archaeologists.net/join/IHBC
---
This article originally appeared as 'Parallel professions: archaeology and conservation' in IHBC's Context 153, published in March 2018. It was written by Rob Lennox, policy advisor at the Chartered Institute for Archaeologists.
--Institute of Historic Building Conservation
IHBC NewsBlog
Remains of 'high-status' Roman villa and bath-house found in Scarborough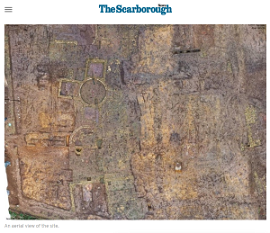 One of the most stunning Roman finds ever unearthed in Britain has been discovered on the site of a new housing development in a village near Scarborough.
---
IHBC's newest Context: Tackling 'Urban Design'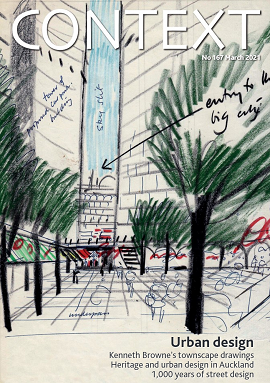 The latest issue (no.167) of the IHBC's membership journal Context is now out, boasting a tight focus on Urban Design, with a distinctly international take.
---
Europa Nostra announce Europe's 7 Most Endangered Heritage sites 2021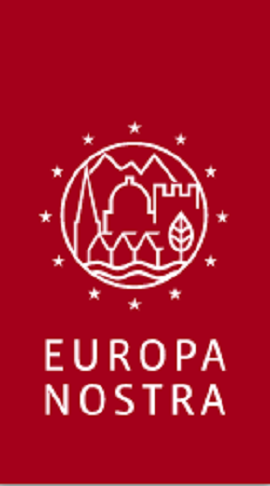 Europa Nostra has announced the list together with its partner, the European Investment Bank Institute.
---
Virtual Bradford will 'clone' the city to create navigable online world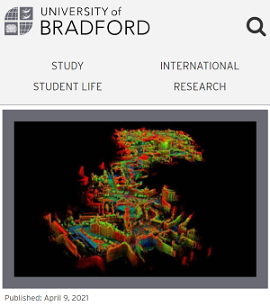 Work is underway on an ambitious project to virtually 'clone' Bradford city centre, as a 'Digital twin' will open the door to a 3D world with virtually endless possibilities.
---
Canal River Trust secures funding to create waterway roles for young people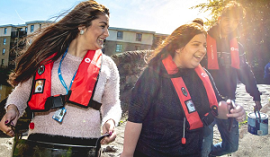 The support will create dozens of opportunities in heritage repair and construction and waterways management, funded by the Department for Work and Pensions.
---
2021 Building Conservation Directory published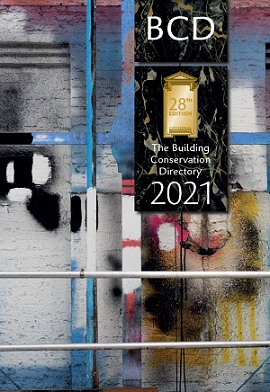 The 2021 edition of the Building Conservation Directory, also available online, has been published. Find skilled trades specialising in work to historic and traditional buildings.
---
BT dials up 'Adopt a Kiosk' scheme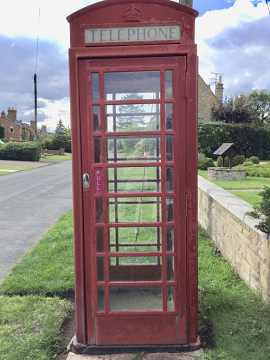 BT has revealed that almost 4,000 of its iconic red phone boxes across the UK are available for local communities to adopt for just £1.
---
Watch IHBC's webinar on 'Retrofit of Traditional Buildings'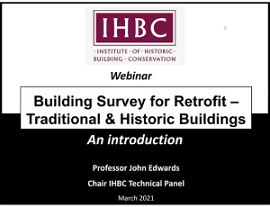 On 26 March the IHBC, led by Prof. John Edwards, hosted a free one-hour CPD webinar 'Introduction to Building Survey for Retrofit' for sector professionals.
---
Has the world left Europe behind?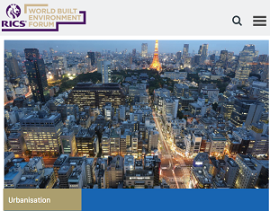 Greg Clark, writing an opinion piece for RICS, explores how good governance in cities pays dividends.
---
AHF on 'Transforming Places through Heritage'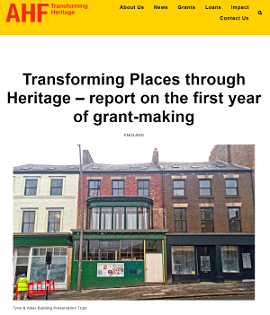 The Architectural Heritage Fund has issued a report on the first year of its 'Transforming Places Through Heritage' grants programme, funded by DCMS.