Hardy Plants and Plantings for Repton and Late Georgian Gardens (1780-1820)
In 2018, the garden history world focused on Humphry Repton (1752–1818), the great landscape designer and successor to Lancelot 'Capability' Brown (1716-83). This report aims to provide a starting point for anyone involved with planting, managing or researching a late-Georgian garden, and a contribution to the celebrations.
Repton was not the only designer in the period, but he was prolific and a great self-publicist, leaving a legacy of books and individual reports to clients. The reports, often bound in red leather and now known as Red Books, included watercolours with lift-up flaps showing scenes before and after implementation of his advice. Often his advice was not followed.
Although skilled in proposed effects, Repton was no plantsman. He and others published little detailed planting advice. The report aims to remedy this by considering plants available in the period and how they were used, and sources for further research. Garden historian and Kew-trained Sarah Rutherford rises to the challenge. She has prepared many conservation plans, including one for Ashridge (Repton's Red Book partly illustrates the report), and her books include 'Capability Brown' and 'The Arts and Crafts Garden'.
An overview of garden design in 1780-1820 includes the return (where it ever went away) of the flower garden around the house and the need for elegant gardens to complement the many new smaller houses in pared-down classical style. The numerous picturesque cottages ornés are not specifically mentioned, although Endsleigh in Devon is illustrated.
The standard palette was augmented by many, at first expensive, plants introduced from exotic places. The new planting style was to mass plants of the same type for visual impact. Shrubberies became distinctive features with splashes of colour and year-round interest. Separate themed areas included the specialist rose garden. The modern publications of Mark Laird, Mavis Batey and John Harvey are correctly highlighted as essential resources.
The main section lists 338 ornamental hardy plants available in Britain between 1780 and 1820, and still readily available, grouped by type with Latin and common names, some dates of introduction and notes on colour. The list is obviously drawn from many sources, including (it can be deduced) a 1778 seed catalogue. The researcher would have welcomed details of sources and criteria. The snap dragon introduced 'by 1778' might be mistakenly thought a new exotic (elsewhere John Harvey gives a date of c1500).
Three case studies, Brighton Royal Pavilion, a Jersey town house and the Ashridge flower garden, are described. Planting lists for the last two include later varieties to produce a period effect. This highlights a point, not discussed, that planting is inevitably re-creation rather than restoration, a term sometimes confused. The references of primary and secondary sources for further research demonstrate the wealth of information readily available, although with critical appraisal wisely advised.
Given such a concise summary of current knowledge and horticultural experience, some quibbles are inevitable. Overall, for any late Georgian garden project this report is a very good starting point and a useful checklist for the future.
You can download the report at http://research.historicengland.org.uk/Report.aspx?i=16017
---
This article originally appeared in IHBC's Context 156 (Page 53), published in September 2018. It was written by Helen Thomas, a retired architect and historic designed landscape consultant.
--Institute of Historic Building Conservation
IHBC NewsBlog
Methodology for Moisture Investigations in Traditional Buildings agreed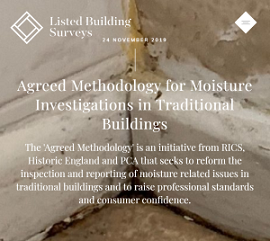 A 'Methodology for Moisture Investigations in Traditional Buildings ' has been agreed between RICS, Historic England and the service provider PCA, a trade body, which should help raise professional standards and consumer confidence.
---
Drinkers toast the future after historic Leeds pub granted GII listed heritage status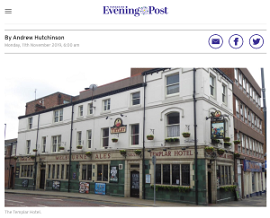 The Templar Hotel on Vicar Lane has been listed at Grade II by the Department for Digital, Culture, Media and Sport on the advice of Historic England.
---
Housing Minister announces new champion for modern 'MMC' housebuilding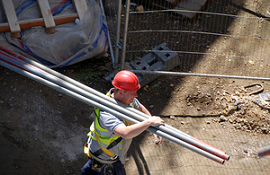 Government has announced a new Champion for Modern Methods of Construction as part of the government's drive to make the UK the global leader in housing standards.
---
RTPI on 'Why planning needs better outcome measurement'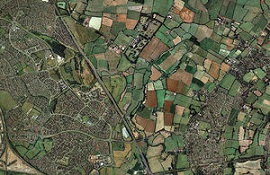 Planning is about so much more than the number of applications approved and the speed of processing them so the RTPI is commissioning research aimed at producing a toolkit that can demonstrate a wider range of outcomes.
---
The rise of 'facadism' in London, from the BBC and 'The Gentle Author'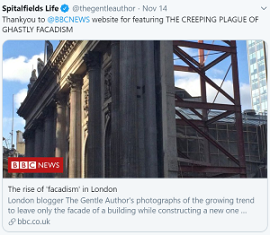 London blogger The Gentle Author has been photographing the changing face of London, focusing on what is known as 'facadism', the practice of destroying everything apart from the front wall and constructing a new building behind it.
---
Great Yarmouth Winter Gardens Facing Off Dilapidation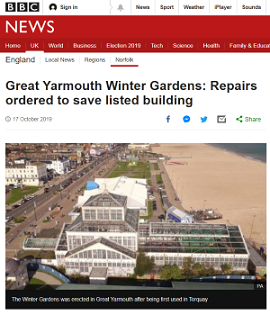 Urgent repairs have been ordered to save one of the country's most endangered buildings from dilapidation while Great Yarmouth Borough Council seeks an investor.
---
Construction urged to do more for butterflies and bees, via SNH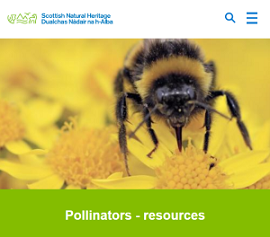 SNH has published new guidance on how best to fit pollinators into urban design and construction with a series of easy steps to suit all project budgets and sizes.
---
Applications now open for the Sustainability Scholarship for 2020: Closing 29/11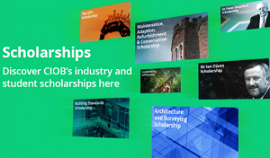 Applications are invited for the Sustainability Scholarship 2020, with successful applicants to receive £3000, support and mentoring from experts, and closing 29 November.
---
Government asked to save plans for Queensbury tunnel cycle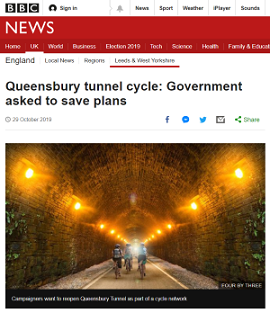 It was hoped the 1.4 mile (2.3km) Victorian Queensbury Tunnel could be used by cyclists travelling between Bradford and Halifax, but plans have been threatened.
---
Case Study in Durham Cathedral: Project Managment and Building Services Challenges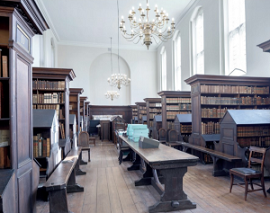 Completing works that widened public access to the hidden architectural spaces and collections of Durham Cathedral showcases exceptional project management.
---
Autumn clamp down on dust by HSE – site visits planned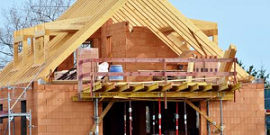 This month HSE is carrying out its latest construction inspection initiative with a focus in particular on measures in place to protect workers from occupational lung disease caused by asbestos, silica, wood and other dusts when carrying out common construction tasks.
---