Hardy Plants and Plantings for Repton and Late Georgian Gardens (1780-1820)
In 2018, the garden history world focused on Humphry Repton (1752–1818), the great landscape designer and successor to Lancelot 'Capability' Brown (1716-83). This report aims to provide a starting point for anyone involved with planting, managing or researching a late-Georgian garden, and a contribution to the celebrations.
Repton was not the only designer in the period, but he was prolific and a great self-publicist, leaving a legacy of books and individual reports to clients. The reports, often bound in red leather and now known as Red Books, included watercolours with lift-up flaps showing scenes before and after implementation of his advice. Often his advice was not followed.
Although skilled in proposed effects, Repton was no plantsman. He and others published little detailed planting advice. The report aims to remedy this by considering plants available in the period and how they were used, and sources for further research. Garden historian and Kew-trained Sarah Rutherford rises to the challenge. She has prepared many conservation plans, including one for Ashridge (Repton's Red Book partly illustrates the report), and her books include 'Capability Brown' and 'The Arts and Crafts Garden'.
An overview of garden design in 1780-1820 includes the return (where it ever went away) of the flower garden around the house and the need for elegant gardens to complement the many new smaller houses in pared-down classical style. The numerous picturesque cottages ornés are not specifically mentioned, although Endsleigh in Devon is illustrated.
The standard palette was augmented by many, at first expensive, plants introduced from exotic places. The new planting style was to mass plants of the same type for visual impact. Shrubberies became distinctive features with splashes of colour and year-round interest. Separate themed areas included the specialist rose garden. The modern publications of Mark Laird, Mavis Batey and John Harvey are correctly highlighted as essential resources.
The main section lists 338 ornamental hardy plants available in Britain between 1780 and 1820, and still readily available, grouped by type with Latin and common names, some dates of introduction and notes on colour. The list is obviously drawn from many sources, including (it can be deduced) a 1778 seed catalogue. The researcher would have welcomed details of sources and criteria. The snap dragon introduced 'by 1778' might be mistakenly thought a new exotic (elsewhere John Harvey gives a date of c1500).
Three case studies, Brighton Royal Pavilion, a Jersey town house and the Ashridge flower garden, are described. Planting lists for the last two include later varieties to produce a period effect. This highlights a point, not discussed, that planting is inevitably re-creation rather than restoration, a term sometimes confused. The references of primary and secondary sources for further research demonstrate the wealth of information readily available, although with critical appraisal wisely advised.
Given such a concise summary of current knowledge and horticultural experience, some quibbles are inevitable. Overall, for any late Georgian garden project this report is a very good starting point and a useful checklist for the future.
You can download the report at http://research.historicengland.org.uk/Report.aspx?i=16017
---
This article originally appeared in IHBC's Context 156 (Page 53), published in September 2018. It was written by Helen Thomas, a retired architect and historic designed landscape consultant.
--Institute of Historic Building Conservation
IHBC NewsBlog
IHBC's first Virtual School a Marked Success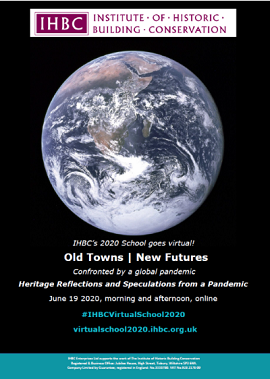 The first 'Virtual School' hosted by the IHBC was launched on 19 June with lead speakers covering pandemic-related topics shaping valued places over two sessions.
---
Two towers become one in Australian architectural first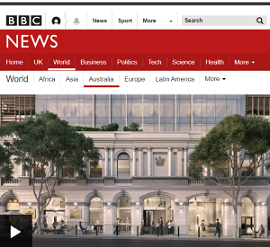 Two Brisbane skyscrapers are being stitched together to create a new 'green' building, the BBC has reported.
---
MPs are Asked for Views on £4bn Parliament Restoration Plan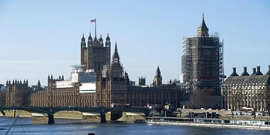 MPs and peers are being asked for their views on the planned restoration and renewal of the Houses of Parliament.
---
Ireland National Heritage Week: 15-23 August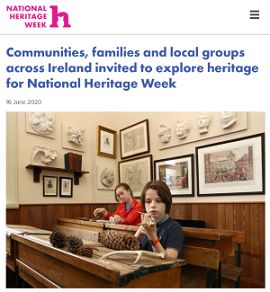 Plans are in place for a modified National Heritage Week for Ireland, which take into account ongoing restrictions on events and gatherings due to COVID-19.
---
Grimsby's historic Ice Factory thrown new survival lifeline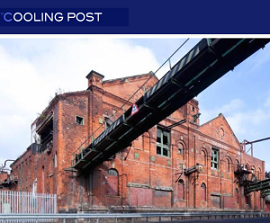 Opened in 1901, and derelict for the last 30 years, the Grimsby Ice Factory is the earliest and largest known surviving ice factory in the world. It still contains an array of historic ice making equipment including four J&E Hall ammonia compressors installed in 1931.
---
Risk Assessments and Contractual Impact from CIAT

A note on contractual obligations under the current COVID-19 pandemic has been issued by The Chartered Institute of Architectural Technologists(CIAT).
---
RTPI calls on government to issue planning guidance to prevent development delays

The Royal Town Planning Institute (RTPI) has called on the government to urgently issue planning guidance to prevent unnecessary delays to development from the pandemic.
---
How to Enjoy Heritage from Home, from the Heritage Fund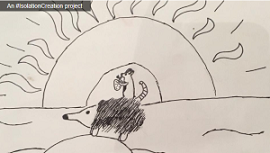 The Heritage Fund has put together a list of heritage-inspired activities to be done from home.
---
Listed Property Owners Club's Spring Checklist for Buildings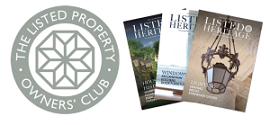 Spring is a good time to stand back and consider any building repairs that are required over the next 12 months, notes the LPOC, and regular inspection and maintenance is the key to keeping homes in good repair, as per its accessible step-by-step guidance.
---
Firefighters tackle blaze at converted Grade II listed former mill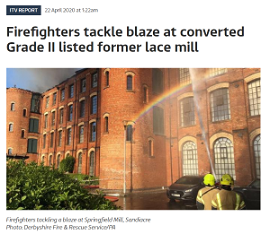 Derbyshire Fire and Rescue Service said "rapid and effective firefighting" had saved three quarters of the mill – which is now apartments.
---
Thieves take advantage of lockdown to steal lead from church roof in Halsham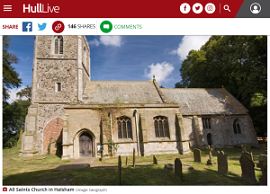 Police have appealed for witnesses after thieves stole lead from the roof of All Saints Church in Halsham near Hedon during the coronavirus lockdown.
---
IHBC's CPD Circular provides info on digital CPD opportunities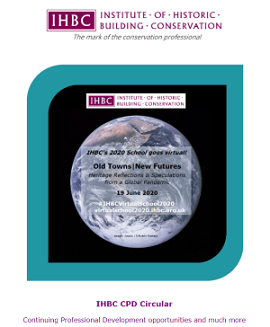 The regular newsletter showcases the IHBC's own Continuing Professional Development (CPD) content as well as online opportunities from 'IHBC Recognised CPD Providers' and other conservation related training and events.
---