Hardy Plants and Plantings for Repton and Late Georgian Gardens (1780-1820)
In 2018, the garden history world focused on Humphry Repton (1752–1818), the great landscape designer and successor to Lancelot 'Capability' Brown (1716-83). This report aims to provide a starting point for anyone involved with planting, managing or researching a late-Georgian garden, and a contribution to the celebrations.
Repton was not the only designer in the period, but he was prolific and a great self-publicist, leaving a legacy of books and individual reports to clients. The reports, often bound in red leather and now known as Red Books, included watercolours with lift-up flaps showing scenes before and after implementation of his advice. Often his advice was not followed.
Although skilled in proposed effects, Repton was no plantsman. He and others published little detailed planting advice. The report aims to remedy this by considering plants available in the period and how they were used, and sources for further research. Garden historian and Kew-trained Sarah Rutherford rises to the challenge. She has prepared many conservation plans, including one for Ashridge (Repton's Red Book partly illustrates the report), and her books include 'Capability Brown' and 'The Arts and Crafts Garden'.
An overview of garden design in 1780-1820 includes the return (where it ever went away) of the flower garden around the house and the need for elegant gardens to complement the many new smaller houses in pared-down classical style. The numerous picturesque cottages ornés are not specifically mentioned, although Endsleigh in Devon is illustrated.
The standard palette was augmented by many, at first expensive, plants introduced from exotic places. The new planting style was to mass plants of the same type for visual impact. Shrubberies became distinctive features with splashes of colour and year-round interest. Separate themed areas included the specialist rose garden. The modern publications of Mark Laird, Mavis Batey and John Harvey are correctly highlighted as essential resources.
The main section lists 338 ornamental hardy plants available in Britain between 1780 and 1820, and still readily available, grouped by type with Latin and common names, some dates of introduction and notes on colour. The list is obviously drawn from many sources, including (it can be deduced) a 1778 seed catalogue. The researcher would have welcomed details of sources and criteria. The snap dragon introduced 'by 1778' might be mistakenly thought a new exotic (elsewhere John Harvey gives a date of c1500).
Three case studies, Brighton Royal Pavilion, a Jersey town house and the Ashridge flower garden, are described. Planting lists for the last two include later varieties to produce a period effect. This highlights a point, not discussed, that planting is inevitably re-creation rather than restoration, a term sometimes confused. The references of primary and secondary sources for further research demonstrate the wealth of information readily available, although with critical appraisal wisely advised.
Given such a concise summary of current knowledge and horticultural experience, some quibbles are inevitable. Overall, for any late Georgian garden project this report is a very good starting point and a useful checklist for the future.
You can download the report at http://research.historicengland.org.uk/Report.aspx?i=16017
---
This article originally appeared in IHBC's Context 156 (Page 53), published in September 2018. It was written by Helen Thomas, a retired architect and historic designed landscape consultant.
--Institute of Historic Building Conservation
IHBC NewsBlog
Red Tape is Strangling our High Streets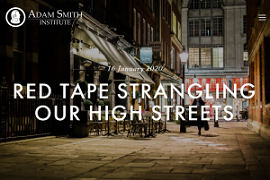 A new paper from the Adam Smith Institute argues that the problem with the High Street has been totally misunderstood, saying that we need to reform restrictive planning rules and reject a policy of managed decline to reinvigorate our town centres.
---
Calculating the full cost of energy used by buildings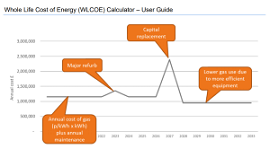 The Whole Life Cost of Energy (WLCoE) calculator – issued by government in BETA form – is intended to help building owners and operators to understand the full financial cost of the energy their buildings use, and welcomes feedback
---
England's heritage worth £31Bn: New Historic England report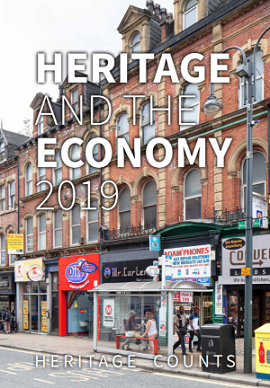 New research published by Historic England (HE) shows the value of heritage to England's economy as it contributes to economic prosperity and growth through jobs in the heritage and construction sectors and from tourism.
---
Part of Roman wall in Chester Collapses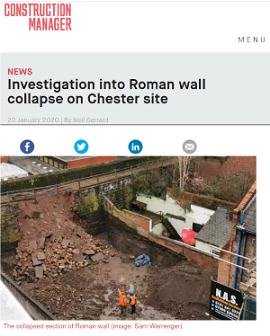 Investigations have begun into what caused part of Chester's Roman city wall to collapse during construction work.
---
Audit on new housing in England: Design overwhelmingly 'mediocre' or 'poor'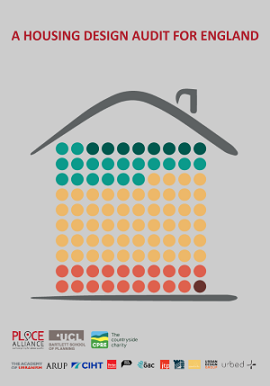 Though conservation professionals' skills in understanding, defining and explaining local character and architecture can help inform new residential design.
---
Historic England's '21 Fascinating Places Listed in 2019'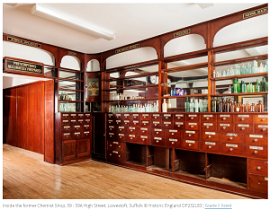 Over 500 historic places have been added to the National Heritage List for England (NHLE) in 2019 and Historic England (HE) has showcased 21 highlights.
---
UK's iconic first red public telephone box upgraded to GII*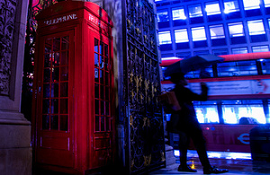 The K2 prototype telephone box situated outside the Royal Academy in London – built as part of the 1924 competition that gave rise to the iconic design and first listed at Grade II in 1986 – has had its listing upgraded to Grade II*.
---
Historic England publishes guidance on BIM for Heritage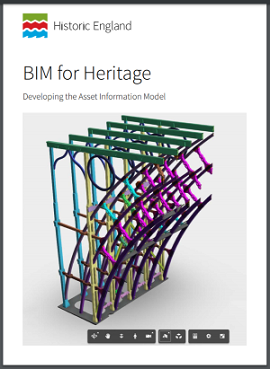 The second in a series focusses on developing the Asset Information Model (AIM).
---
High Streets Face a Bleak Future Without Rethinking Regeneration Strategies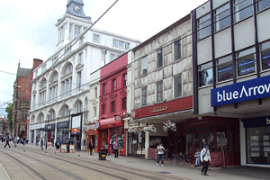 Reflecting issues that will be encountered across the IHBC's June 2020 Brighton School, think tank Centre for Cities argues for High Street success.
---
Take a look inside the first flat in the iconic Battersea Power Station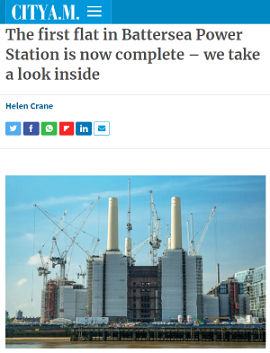 City A.M took a tour of the first apartment to be completed within the original grade II*-listed power station with designer Tim Boyd of Michaelis Boyd – which also designed the interiors for Soho House and the Groucho Club – and Battersea Power Station's UK sales director Georgia Siri.
---
Retrofit scheme named World Building of the Year at WAF 2019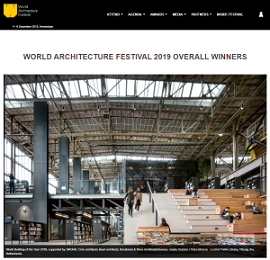 A conversion of a locomotive hangar into a public library is the first retrofit to win the top prize at the World Architecture Festival (WAF).
---
Historic England Updates Technical Conservation Guidance and Research Doc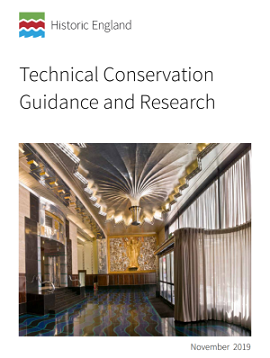 New guidance and research includes: Lightning Protection, Church Roof Replacement using Terne-coated SS, the conservation of Fibrous Plaster, and more.
---