Conserving structures in historic designed landscapes
To build, to plant, whatever you intend,
To rear the Column, or the Arch to bend,
To swell the Terras, or to sink the Grot;
In all, let Nature never be forgot.
But treat the Goddess like a modest fair,
Nor over-dress, nor leave her wholly bare;
Let not each beauty ev'ry where be spy'd,
Where half the skill is decently to hide.
He gains all points who pleasingly confounds
Surprises, varies, and conceals the Bounds.
Alexander Pope (1731), from 'Of Taste: An Epistle to the Earl of Burlington'.
Alexander Pope is often quoted in connection with early-18th-century designed landscapes and the rapidly changing taste for a more 'natural' form of landscaping. In 'Of Taste: An Epistle to the Earl of Burlington' he expressed the importance of paying attention to every detail within the designed landscape; the seen and the unseen, the major feature and the minor. In this regard, Pope was not expressing an original view or one that would be abandoned by subsequent generations of landscape makers.
To put it simply, detail matters in a designed landscape as much as it does in a building, even when considering the apparently mundane and functional elements. This article, looking at historic designed landscapes, will consider some of the 'minor' structures to be found; the structures that can be both the framework of the landscape and the eye-catchers. It will also touch on some of the issues relating to the construction and conservation of these structures.
Walls are particularly prevalent in historic designed landscapes; they often form the fundamental structure of the place and define its boundaries. They have huge variety of shape, materials, function, significance, degree of decoration and construction. From the 'invisible' (ha-has and occasionally boundary walls) to the intentionally visible (some boundary walls, walled gardens, terrace walls and courtyards) understanding the intention behind the form of enclosure and resultant spaces, why the boundary exists at all, and the materials and methods of construction, are essential to their maintenance and conservation. Unfortunately walls in a designed landscape are often seen as nothing more than a functional form of enclosure; however, in many cases they feature as essential pieces of architecture within the landscape, or statements of wealth and taste that were a major investment.
In Seaton Delaval in Northumberland, the ha-ha walls are not strictly a ha-ha, but a means of providing a massive plinth, with defensive overtones, on which the principal building stands. The walls are constructed using a battered rubble inner retaining wall with ashlar facing stones, quite atypical of the coursed rubble walls typically used for the average 'invisible' ha-ha. A failure to appreciate the more complex construction methods used could have resulted in serious underestimates in the cost of conservation repairs, but careful archaeological investigation early on in the conservation process revealed the construction method used and the causes of failure. This informed the conservation repair specification which, with more than 750 metres of wall to address, this approach was of great benefit.
The walled garden at Seaton Delaval stands out as the only brick-built structure in an otherwise stone composition. Why the departure from the universal and more readily available stone used elsewhere on the site? Brick walls provide better environmental conditions for growing tender plants – for displaying horticultural prowess and investment – and investment in expensive hand-made bricks in large numbers was a highly visible statement of wealth.
Given the prominence of the walled garden within the layout of the Seaton Delaval landscape and the materials used, it would be incorrect to treat the resultant space as simply a kitchen garden. Rather it was a highly significant, high-status outdoor space for exhibiting wealth, taste and horticultural expertise. In this respect, when repairs became necessary – to the point of demolishing one stretch of wall and rebuilding it – careful brick-by-brick dismantling resulted in saving large quantities of the original material. And care taken to select appropriate mortar for repointing will revitalise the walled garden to something like its former splendour.
Very similar ornamental display gardens can be seen across the country, for example at the rather neglected walled garden of Londesborough Park, Yorkshire, to designs by the third Lord Burlington, with its orangery, canal, cascade and clairevoie ironwork screen. The tyranny of the term 'kitchen garden' applied to so many walled gardens, implying something ancillary and purely functional, has resulted in many damaging developments, uses and neglect. As such, before change to any walled garden is proposed it is essential to fully understand its significance within the overall design and its material, aesthetic and evidential values. The type of bonding, jointing and mortar (the inclusion of highlighting materials such as coal dust and shell fragments can be seen in highly decorative wall pointing) are all equally important to understanding and maintaining significance.
Often overlooked or misunderstood, however, is the importance of analysing the horticultural function of a wall within a designed landscape, particularly the way in which plants where displayed against the wall. Careful and accurate recording of metal (and occasionally wooden) plant fixings (such as vine-eyes, nails and plant tags) can provide clues to the function of the wall, and the ways in which plants were intended to be displayed. Too often conservation repair and maintenance strips away this archaeological record without regard.
Boundary walls can have great importance and provide a narrative about the nature and development of a site. High boundary walls surrounding early cemeteries imparted a sense of security, protecting deceased loved ones from the clutches of body snatchers. During the very late 18th century some parkland walls were reduced in height or removed completely in an attempt to subdue civil unrest and reduce the rise of revolutionary attitudes experienced across the channel. Walls will contain gates and openings, and other forms of decoration such as niches, finials and urns. This is much more natural territory for the conservation professional, but it can be easy to overlook the significance of an apparently plain door in a wall. When focusing on the architecture, the striking contrast in view gained when passing through a door may well be an intentional and important landscape design device.
It is also worth noting at this point that other forms of boundary treatment can be highly significant within a historic designed landscape. Metal estate railing is commonly deployed as another form of 'invisible' boundary. The way it is used within the landscape often creates the impression of a seamless transition between parkland and garden. Less often found, but potentially of considerable significance, is the use of split chestnut or oak fencing; its use as a boundary treatment, particularly during the early-to mid-18th century within ferme ornée landscapes, deliberately suggested and reinforced the bucolic qualities of a 'tamed' rural landscape within the wider 'polite' landscape of park and garden. Most strikingly, perhaps, is the use of ornate artisan ironwork in screens and gates, a conservation topic meriting discussion in its own right.
Many built structures within a landscape may be listed in their own right, or be curtilage listed [1], with consent required before carrying out works to them. However, where any structures within a registered park and garden are affected by proposals requiring planning permission, the works will need to be considered in terms of the impacts on the landscape as a heritage asset in its own right.
Follies, columns, obelisks and temples may all be considered buildings in their own right, and will again be more comfortable subjects for the building conservation professional, particularly regarding their repair and maintenance. The common problems of addressing decay and deterioration in stone, brick and occasionally timber structures within a historic designed landscape will have been considered elsewhere, but perhaps less commonly addressed is the process of analysing and understanding the function and relationship of such structures to the wider landscape, and balancing the significance of the structure with the significance of its role within the larger asset.
For example, how much consideration should be given to prioritising the removal of a few recently planted trees to restore a designed vista as part of conservation measures directed toward a building? Should this be seen as contributing to the setting of the structure, or restoration and repair of another, larger heritage asset? To put it another way, contributing to the restoration of the landscape within which a building sits is less like repairing the frame around a painting and more like contributing to the restoration of the whole gallery within which many paintings hang.
Ref [1] https://historicengland.org. uk/images-books/publications/ listed-buildings-and-curtilage-advice-note-10/
---
This article originally appeared as 'Structures in the landscape: buildings, monuments, walls and metalwork' in IHBC's Context 160 (Page 34), published by The Institute of Historic Building Conservation in July 2019. It was written by Chris Mayes, heritage-at-risk landscape architect at Historic England.
See also: Conserving and managing historic designed landscapes.
--Institute of Historic Building Conservation
IHBC NewsBlog
How Project Managers for Town Centre Developments can Balance Risk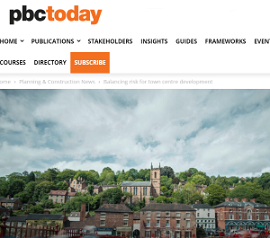 Jacqueline Hughes, senior risk analyst at Equib, in pbctoday discusses how project managers for town centre developments can get their risk management strategies right.
---
Red Tape is Strangling our High Streets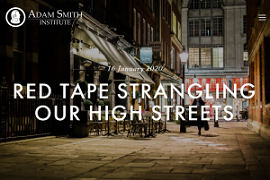 A new paper from the Adam Smith Institute argues that the problem with the High Street has been totally misunderstood, saying that we need to reform restrictive planning rules and reject a policy of managed decline to reinvigorate our town centres.
---
Calculating the full cost of energy used by buildings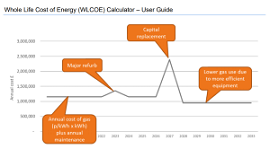 The Whole Life Cost of Energy (WLCoE) calculator – issued by government in BETA form – is intended to help building owners and operators to understand the full financial cost of the energy their buildings use, and welcomes feedback
---
England's heritage worth £31Bn: New Historic England report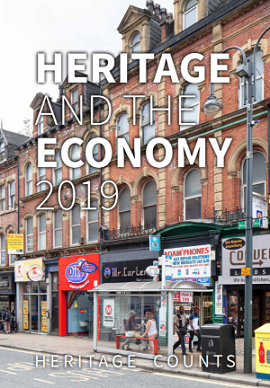 New research published by Historic England (HE) shows the value of heritage to England's economy as it contributes to economic prosperity and growth through jobs in the heritage and construction sectors and from tourism.
---
Part of Roman wall in Chester Collapses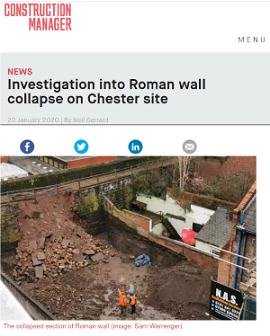 Investigations have begun into what caused part of Chester's Roman city wall to collapse during construction work.
---
Audit on new housing in England: Design overwhelmingly 'mediocre' or 'poor'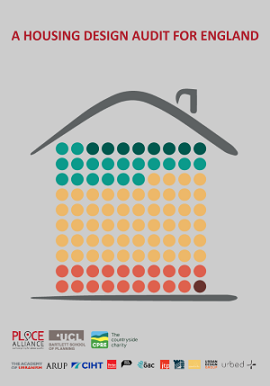 Though conservation professionals' skills in understanding, defining and explaining local character and architecture can help inform new residential design.
---
Historic England's '21 Fascinating Places Listed in 2019'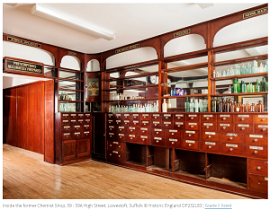 Over 500 historic places have been added to the National Heritage List for England (NHLE) in 2019 and Historic England (HE) has showcased 21 highlights.
---
UK's iconic first red public telephone box upgraded to GII*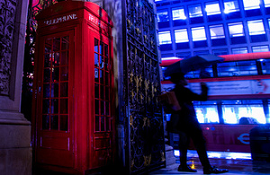 The K2 prototype telephone box situated outside the Royal Academy in London – built as part of the 1924 competition that gave rise to the iconic design and first listed at Grade II in 1986 – has had its listing upgraded to Grade II*.
---
Historic England publishes guidance on BIM for Heritage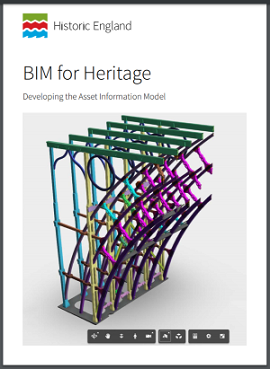 The second in a series focusses on developing the Asset Information Model (AIM).
---
High Streets Face a Bleak Future Without Rethinking Regeneration Strategies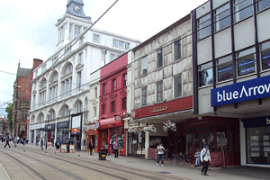 Reflecting issues that will be encountered across the IHBC's June 2020 Brighton School, think tank Centre for Cities argues for High Street success.
---
Take a look inside the first flat in the iconic Battersea Power Station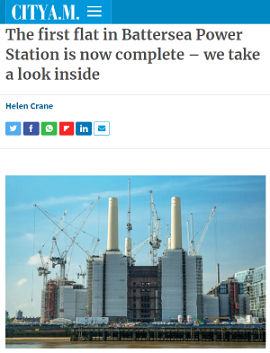 City A.M took a tour of the first apartment to be completed within the original grade II*-listed power station with designer Tim Boyd of Michaelis Boyd – which also designed the interiors for Soho House and the Groucho Club – and Battersea Power Station's UK sales director Georgia Siri.
---
Retrofit scheme named World Building of the Year at WAF 2019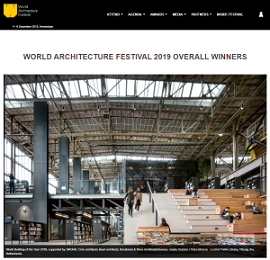 A conversion of a locomotive hangar into a public library is the first retrofit to win the top prize at the World Architecture Festival (WAF).
---