Gardens Trust
This article originally appeared in IHBC's Context 149, published in May 2017. It was written by David Lambert, a director of the Parks Agency and a member of the Gardens Trust conservation committee.
---
Dealing with over 1,700 consultations, of which just over a thousand were statutory consultations on registered sites, was just one of last year's tasks for the Gardens Trust.
The Garden History Society (GHS), formed in 1965, was the first national society concerned with the study and protection of historic parks and gardens in the world. In addition to being a scholarly society publishing an international peer-reviewed journal, it was also a statutory consultee on planning applications affecting parks and gardens on the Register of parks and gardens of special historic interest in England.
County gardens trusts (CGTs), modelled originally on county wildlife trusts, have been growing in number since the mid-1980s. In 1993 they banded together to form a national umbrella group, the Association of Gardens Trusts, which also included the Welsh Historic Gardens Trust and the Northern Ireland Heritage Gardens Trust. Now the GHS and the AGT have merged to form a single body, the Gardens Trust. (In Scotland, a similar but separate body, Scotland's Garden and Landscape Heritage, was formed in 2015.)
Landscape parks characterise some of our most beautiful countryside, while urban parks, squares and cemeteries are an integral part of our towns and cities. Historic parks and gardens are also now recognised as an integral part of the historic environment, enshrined in the National Planning Policy Framework. Some are of national importance, as signified by inclusion on the Historic England Register, comprising over 1,600 sites, which is part of the National Heritage List for England. Others are of regional or local importance as identified by local authorities, and are included on local lists and historic environment records.
In Wales, the Cadw/ICOMOS Register of Parks and Gardens of Special Historic Interest in Wales comprises almost 400 sites. Historic Environment Scotland has recorded over 300 sites on its Inventory of Gardens and Designed Landscapes. In Northern Ireland the historic environment division of the Department for Communities is responsible for the Register of Historic Parks, Gardens and Demesnes, which currently lists some 154 sites.
Although the landscape parks of Capability Brown and his followers had the limelight in 2016's tercentenary celebrations, as a category of the historic environment, parks and gardens include a far wider range of types: botanic gardens, town squares, Victorian urban parks, seaside esplanades, cemeteries and crematoria, memorial gardens, allotments, institutional landscapes such as schools and colleges, workhouse and hospital gardens,the landscape settings of some factories and commercial headquarters, industrial sites such as water pumping stations,and the gardens and landscapes of planned settlements, including new towns.
Vernacular domestic gardens are often of as much interest as vernacular buildings. At the other end of the scale, in the 20th-century the most notable garden and landscape designers, such as Jellicoe, Colvin and Crowe, worked on large-scale civic projects, with the result that many roads, forestry schemes, quarries and power stations should also be considered designed landscapes.
Statutory consultation was introduced in 1995, with the old Garden History Society being consulted on all three grades and English Heritage, as it then was, on Grade I and II* sites. The Gardens Trust has succeeded the GHS as statutory consultee. The terms of the consultation process are that it applies to planning applications for 'development likely to affect' registered parks and gardens; Historic Environment Scotland is consulted on similar terms; in Wales consultation with Cadw and the Gardens Trust is on the same terms, but voluntary rather than statutory.
'Likely to affect' is a judgement call for planning staff, including conservation officers. In some cases, such as new-build development within registered land, it is relatively simple. Changes to a historic building within that boundary are also fairly straightforward. But development outside that boundary can certainly 'affect' the land within, especially where views to distant landmarks or the wider countryside were part of the design, and that can be harder to pick up at an early stage.
There is Historic England guidance on the setting of heritage assets, but without knowledge of the site, that can be difficult to identify purely from a desk-based assessment. In Wales, Cadw's Register maps helpfully include what it has defined as essential setting and key views, but Historic England has always declined to follow suit.

[Image: Victoria Park in the London Borough of Tower Hamlets: the road was constructed by the council without planning permission being required (Photo: Parks Agency)].
What constitutes development requiring planning permission is also sometimes a judgement call – for example new paths or roads in a local authority-owned public park. This road was constructed by the council without planning permission being required. A good deal of harm can be caused by permitted development: home-owners can fence, and build extensions, tennis courts, swimming pools and new garden structures, often without planning permission. Local authorities can carry out works on their own land under healthand- safety legislation, such as tree-felling or demolition of unlisted buildings in parks or unsafe structures in cemeteries, where many fine monuments and buildings remain unlisted.
The merger of the two organisations to form the Gardens Trust has not merged the membership of all the individual county trusts with that of the old GHS. The county trusts continue to have their own independent constitutions, and as voluntary organisations they have their own characters and capacities. Some are battle-hardened planning campaigners; others are stronger on research, education or horticulture.
However, in an initiative funded by Historic England since 2010, the Gardens Trust has two historic landscape project officers, whose role is to build capacity within the membership of the county trusts. This includes capacity to respond to planning consultations, and is proving a success. Last year, for example, one county trust alone wrote 54 responses.
The Gardens Trust last year received over 1,700 consultations, of which just over a thousand were statutory consultations on registered sites. The casework manager enters these on a log which is circulated weekly to all the county trusts, and filters out major or complex cases for the Gardens Trust conservation officer. These are responded to in liaison with the Gardens Trust conservation committee and a network of local experts. This being a small world, the local experts are often members of the local trust. Major cases will invariably involve coordination with the county trust, and with Historic England and other national amenity societies.
In some cases, a CGT will contact the Gardens Trust over a case which it feels requires a response with additional clout although, as they are enabled through the same statutory consultation process, CGT responses carry the same weight in the planning process as those from the Gardens Trust. Either or both will assist the planning authority to meet its statutory duty to 'identify and assess the particular significance of any heritage asset that may be affected by a proposal… taking account of the available evidence and any necessary expertise' (NPPF para 129).
The Register constitutes a statutory designation, and in the terms of the NPPF a registered park or garden is a 'designated heritage asset' to be accorded the same weight in the planning process as a scheduled monument or listed building. That this is not always the case is largely down to the lack of experience among planners, government agencies, and developers and their advisors. The dearth of such expertise has been compounded by the disappearance of postgraduate training courses, most recently that at the University of Bath, which makes the resources offered by the Gardens Trust and the county trusts all the more valuable.
Many CGTs have been active in assisting planning authorities to identify additional sites which are of regional or local importance. Once they are included in a local list, a local plan or the historic environment record (preferably all three), NPPF policy also applies to them as 'non-designated heritage assets'; that is, 'the effect of an application on the significance of a non-designated heritage asset should be taken into account in determining the application' (para 135).
In addition to its planning role, the Gardens Trust continues to publish its journal Garden History, twice-yearly, and a thrice-yearly Newsletter, and to campaign on particular issues. In December 2016 it published Uncertain Prospects: public parks in the new age of austerity, and it appeared as a witness at the recent House of Commons select committee inquiry into the future of public parks. The report is available to download at http://thegardenstrust.org/public-parks/.
More information on the Gardens Trust, including contacts for county trusts, is available on its website http://thegardenstrust.org. Readers are urged to download our recent publication, The Planning System in England and the Protection of Historic Parks and Gardens: guidance for local authorities (http://thegardenstrust.org/conservation/conservation-publications/). The same page contains downloads of a series of Planning and Conservation Advice Notes on 15 conservation issues and topics.
These cover specific development threats such as golf courses, residential developments and telecom masts, and more strategic matters such as briefs for historic landscape assessments and management plans. These notes were prepared by the Garden History Society up to 2015 and are currently being updated.
---
This article originally appeared in IHBC's Context 149, published in May 2017. It was written by David Lambert, a director of the Parks Agency and a member of the Gardens Trust conservation committee.
--Institute of Historic Building Conservation
IHBC NewsBlog
Ireland's Our Rural Future: support for LA purchase of vacant and derelict buildings for community use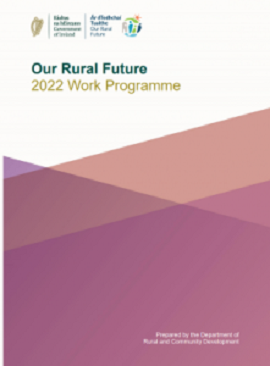 Ireland's Minister for Rural and Community Development, Heather Humphreys, announced a new funding stream to support Local Authorities (LAs) to purchase vacant buildings that could be converted and developed for community use.
---
BBC: Eleven Historic English pubs recognised for their interiors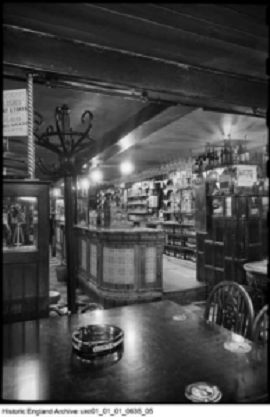 Eleven pubs across England have been recognised for their historic or unusual interiors, as they have been listed, upgraded or relisted.
---
HEF's Heritage Sector Resilience Plan launched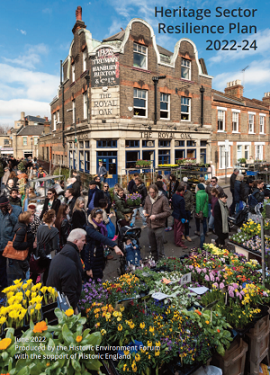 The Heritage Sector Resilience Plan, developed by the Historic Environment Forum (HEF) with the support of Historic England, has been launched.
---
Common Commitment to all Ireland's heritage – North South Agreement on Vernacular Heritage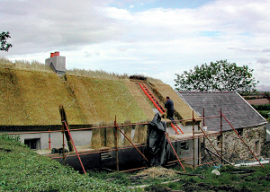 An 'All-Island' commitment to Ireland's vernacular heritage has been established with the signing of the North South Agreement on Vernacular Heritage, supporting traditional buildings etc.
---
Bristol Harbourside landmark Canons House gets GII listing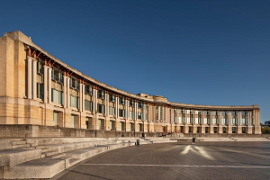 Canons House, a landmark building on Bristol Harbourside, has been awarded Grade II (GII) listed status having been built as a regional headquarters for Lloyds Bank between 1988 and 1991 (Arup)
---
BRE/BEIS project to modernise home energy rating scheme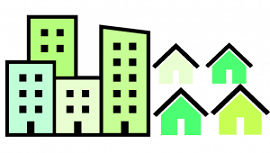 The Building Research Establishment (BRE) has announced a new project with the Department for Business, Energy and Industrial Strategy (BEIS) to improve and modernise the home energy rating scheme used to measure the energy and environmental performance of UK homes.
---
Interdisciplinary IHBC accreditation recognised by CSCS for PQP Cards

Sector lead the Construction Skills Certification Scheme (CSCS) has recognised the IHBC's professional accreditation and support (CPD etc.) in awarding its PQP (Professionally Qualified Person) cards.
---
Unearthing the history of Gloucester's 'the Fleece' Hotel starts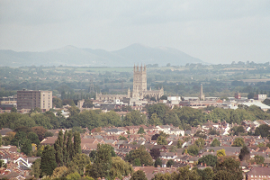 Work to repair a fire-hit medieval hotel in Gloucester is underway as crews have started work to strip back some of the modern trappings and reveal the historic framework.
---
European Heritage Heads Forum statement on Ukraine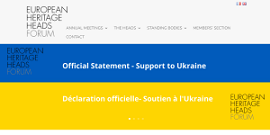 The Secretariat to the European Heritage Heads Forum has has coordinated its declaration of solidarity and support for Ukraine's cultural heritage institutions.
---
Welcome to #IHBC25 – 25 years since we turned professional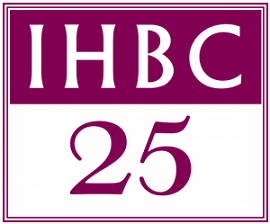 2022 will see the IHBC mark a quarter of a century since our incorporation as a professional body supporting and accrediting built and historic environment conservation specialists. We're kick-starting it by inviting your ideas on how to mark this special year!