Conserving and managing historic designed landscapes
A casual visit to a country house on a sunny, summer's afternoon may well be motivated by a desire to observe some piece of architectural splendour or the collection of artefacts contained within it. The visit may be followed by a stroll in the grounds (and a cup of tea with cream scone in a thoughtfully converted stable block).
How easily the principal building sits within the landscape. All the familiar elements are there to delight and please the eye: an avenue or two of magnificent, ancient trees; a walled garden rich with produce we covetously wish would supply our dining table; and a ha-ha for the children to puzzle over and probably fall off. One may picnic in the shade of a curious temple surrounded by grassy banks and terraces overlooking the waters of a lake reflecting the colours of myriad trees and shrubs from exotic places. Deer can be seen grazing calmly in the safety of bosky parkland, protected from the outside world by a robust boundary wall. The composition seems natural to us, idyllic and somewhat effortless.
How often do we appreciate the investment made in creating such a place? It may well have been the work of many generations, the product of layers of changing tastes and fashions and, quite possibly, in total, a greater financial outlay than the principal building at the heart of it all. Indeed, there are a number of examples around the country where the investment in the landscape was so great that the owner became insolvent before the principal building was either completed or even started, yet the landscapes survive, valued in their own right by subsequent generations.
It is probable that anyone involved in the conservation of historic buildings and structures will have been asked, at some point, to work within a designed landscape; instructed to address a problem facing the big pile of stone or brick at the centre of the site; accommodate a new use or type of occupier; or analyse and describe the impacts of new development. It is possible that in doing so they will have also been asked to look at some of the other features and elements that contribute to the setting of the principal building.
On the face of it, these 'other features' – the associated multiple structures, vegetation, waterbodies, walls and path network – can seem, individually, of lesser significance than the edifice they surround. But without them, and in combination, how much is the significance of the principal building diminished? And how often is the significance of the designed landscape as a separate heritage asset really understood and considered in its own right? Add to the equation other types of designed landscape likely to be encountered within the conservation sector – public parks, cemeteries, institutional landscapes and commercial landscapes, for example – all containing a complex assortment of organic, built, natural and modified features, and the challenge of conserving and managing designed landscapes as a heritage asset type becomes manifest.
Historic designed landscapes are almost invariably complex, often large heritage assets probably containing multiple layers of design styles from a variety of periods and tastes – fragments of previous designs incorporated into later iterations, added to, extended or reduced – and an array of component parts that are essential to the composition of the whole. A wide range of materials, both organic and non-organic, will have been used throughout and an array of construction techniques employed. This can make both understanding the significance of the landscape (unpicking the layers of development and their relevant significance) and prioritising conservation action difficult. Faced by inevitable budgetary constraints, the prioritisation of assessment, repair, alteration to, or development within the landscape can become challenging, but inevitable.
How should we prioritise conservation efforts in a complex designed landscape? Is there ever a case for prioritising the repair of many hundreds of metres of 'plain' walling over repairs to a principal building? Probably not, but equally it would be remiss to treat a boundary wall as unimportant, a ha-ha as a ditch to be filled in, an avenue as a suitable fairway for a golf course, a shelterbelt as a densely vegetated area suitable for hiding new housing, a walled garden as a car park, or a cemetery as a recreation area (if only all the headstones were removed). Sadly, all these examples have some foundation in reality. It is also all too easy to underestimate the costs of repairs and conservation work without first gaining a proper understanding of significance, construction and materials. And how often do we find that the apparently simple structure is in fact complex and extraordinary?
Historic designed landscapes are a finite and unfortunately diminishing resource. Beyond the total destruction of a designed landscape – of which there are sadly still too many examples – the steady erosion of the component parts of even those that are designated heritage assets is often the result of a lack of understanding of significance, failure to prioritise repairs and restoration, development pressures, and occasionally the application of inappropriate or inadequate conservation methods and techniques.
In England, parks and gardens of special historic interest can have statutory recognition through inclusion on the Register of Parks and Gardens of Special Historic Interest in England. Too often the problems begin with failure to recognise that 'The Register of Parks and Gardens' is founded in statute under the Historic Buildings and Ancient Monuments Act 1953, making them statutory designated heritage assets. A common mistake is to confuse the lack of protection afforded to parks and gardens through the act – that is, the lack of a separate consent procedure such as that required for scheduled monuments and listed buildings – with the idea that they are 'non-statutory' heritage assets.
Furthermore, the National Planning Policy Framework (NPPF)[1] defines registered parks and gardens as designated heritage assets; in the planning process, when considering the impact of a proposed development on the significance of registered parks and gardens, great weight should be given to their conservation, just as for listed buildings, scheduled monuments and other designated heritage assets. There are currently in the region of 1,635 parks and gardens on the register kept by Historic England [2], representing the nationally most significant designed landscapes; nine per cent are considered exceptional and registered at Grade I, 27 per cent are of more than special interest and registered at Grade II*, and the remainder are at Grade II.
Many designed landscapes contain elements that pre-date and post-date the principal building, and tell the full story of the development of the site. Apparently 'minor' features can provide clues to the location of now lost elements and buried assets without which the presentation and understanding of the accompanying buildings would be made more difficult. Some sites do survive as complete records of a single period of development, although such examples are extremely rare.
Although the style, form, scale and materials employed in a designed landscape may change with fashion, technological advances, the availability of new materials (most notably the introduction of exotic plants from around the world) and functional requirements, a number of components are generally common to most designed landscapes.
These include:
Forthcoming articles will look at some of the many features and elements found in designed landscapes. The exploration will not be made through a chronological description of the development of landscape design (there are plenty of books that cover that subject admirably) or by focusing on any one type of landscape, but by looking at some of the commonly found, and occasionally overlooked, components. They will emphasise the need to approach historic designed landscapes as heritage assets in their own right, with each part contributing to the whole.
References:
See also: Conserving structures in historic designed landscapes.
---
This article originally appeared as 'The complexities of designed historic landscapes' in IHBC's Context 159 (Page 46), published in May 2019. It was written by Chris Mayes, heritage-at-risk landscape architect at Historic England.
--Institute of Historic Building Conservation
IHBC NewsBlog
IHBC at COP26 - Conserving our Places Conserves our Planet 1-12 Nov 2021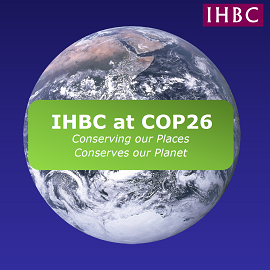 The IHBC seeks to raise awareness and understanding of how building conservation philosophy and practice contributes towards meeting the challenge of climate change.
---
IHBC's latest CONTEXT explores 'Conservation Leadership by the People'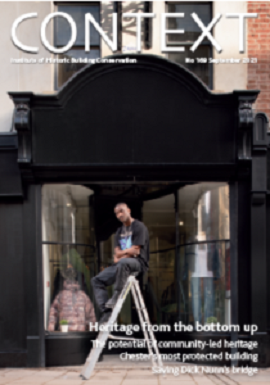 From Amenity Societies and Wentworth Woodhouse to Kurt Schwitters, Scotland's Towns, Chester and more...
---
Edinburgh's Royal High School to become '£55M national centre for music'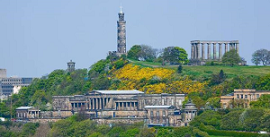 The former Royal High School building in Edinburgh is to be transformed into a £55 million national centre for music after the City of Edinburgh Council agreed to the lease of the historic property.
---
IHBC, CIfA, IEMA launch Principles of Cultural Heritage Impact Assessment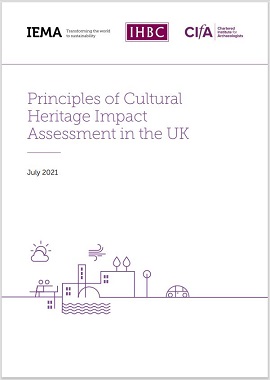 The joint-institute document aims to help maintain cultural heritage by providing a consistent framework across different sectors & geographies
---
Enter Now to Win: IHBC's GASA Awards 2021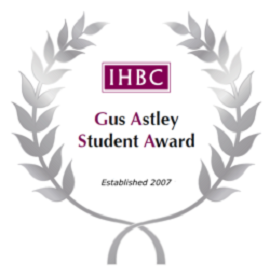 IHBC's Gus Astley Student Awards 2021: Win £500 and a place on IHBC's 2022 Aberdeen School with your built environment/heritage coursework, closes 31/07!
---
Former Harris meat factory mansion in Calne, Wilts, to be restored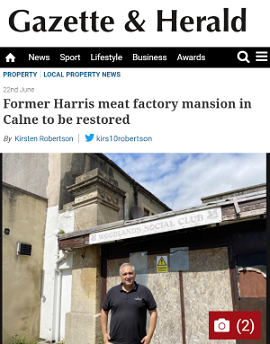 The last remaining buildings on the site of the Harris meat factory family's historic mansion are being restored to their former glory and converted into new homes.
---
CICV Forum introduces professional indemnity insurance guide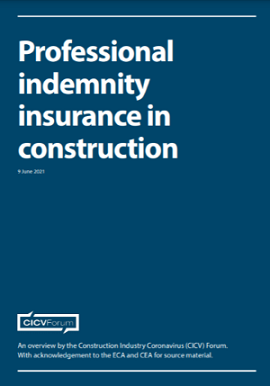 The Construction Industry Coronavirus Forum (CICV Forum) has unveiled a new guide to the crucial and increasingly complex issue of professional indemnity insurance (PII).
---
The World Heritage Committee(WHC): Liverpool should lose its World Heritage status.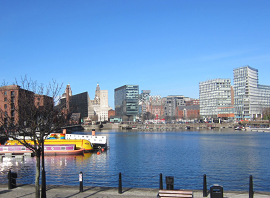 ICOMOS has advised that the new football stadium proposal, if implemented, would have a completely unacceptable major adverse impact its authenticity and integrity.
---
Scotland's CSIC: New plans to transform public spaces into sustainable office hubs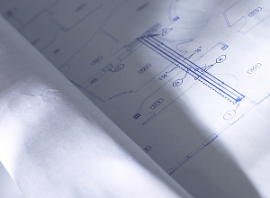 Responding to the changing working patterns of a post-Covid Scotland, the Construction Scotland Innovation Centre (CSIC) has revealed new plans to help retrofit public spaces into out-of-town alternatives to city centre offices.
---
IHBC's latest Context explores 'Applying Digital Technology'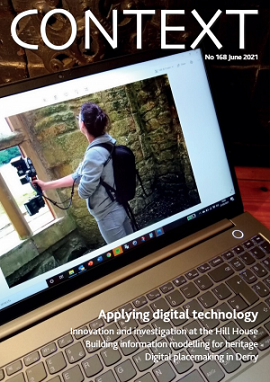 The free-to-access online issue mixes the topical and practical to explore how the sector can best adapt to digital innovation.