Pinnacle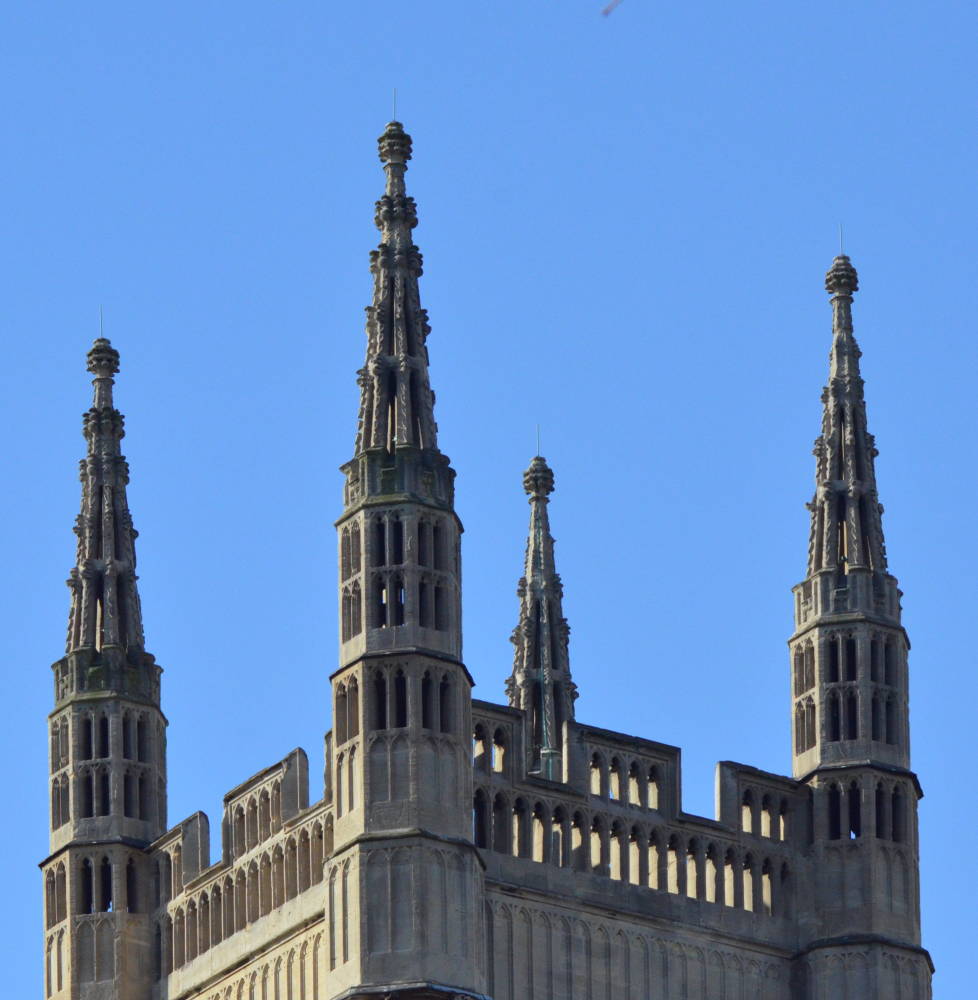 A pinnacle is a vertical ornamental element crowning a buttress, turret, parapet, spire or other structure. It is most commonly associated with Gothic architecture.
Pinnacles are typically made of stone and predominantly used for ornamental purposes, providing vertical emphasis breaking up hard outlines. In the case of some buildings, such as the Milan Duomo, they are topped with statues.
They can also serve a secondary structural purpose, crowning the piers of flying buttresses, where, being very heavy and often rectified with lead, they improve the stability of the buttresses, helping to counteract the lateral thrust of the vault, and shifting it downwards to the foundations.
The difference between a pinnacle and a finial is its greater size and complexity. The difference between a pinnacle and a tower or spire is its smaller size and performs a lesser architectural role.
Simple pinnacles were originally used on Romanesque churches, often as a means of distracting from the often abrupt transition from a square tower to a polygonal spire.
They became more common in Gothic architecture, where they were used in a much more decorative way, found at every major corner of a building, as well as on flanked gables and decorated parapets and buttresses.
Notable examples are to be found on Notre Dame in Paris, and the 24 m (80 ft) pinnacles of Reims Cathedral.
In the 18th and 19th centuries, pinnacles were used as part of the Gothic Revival style. Notable examples are to be found on the Palace of Westminster and New York's Woolworth Building.
IHBC NewsBlog
'Money is not the barrier' - bursary places (mainly for the Day School) are still available for the IHBC's 2018 School in Belfast on 21-23 June, themed on 'Our Shared'.
---
IHBC Jobs etc skills update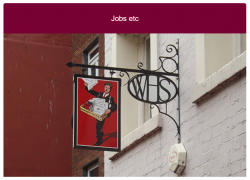 To help understand skills and career profiles in the sector, the IHBC now offers regular reviews of recent opportunities featured on our 'IHBC Jobs etc.'
---
IHBC HESPR top pick from c£250K costed work this week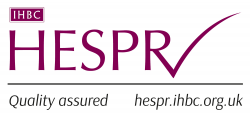 Community-engaged Design Guide developer sought for Welwyn Garden City scheme etc., closing 29/05, £50,000.
---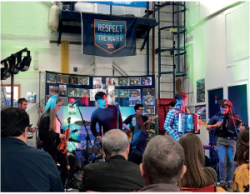 Context 'Isle of Man' issue: 'Understanding the island' – planning review and protection by Catriona Mackie.
---
Built Environment Forum Scotland updates on HES Policy Statement workshop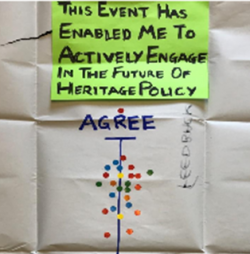 In March BEFS held a lively workshop with stakeholders from across the sector and you can now read about the outcomes of the intensive workshop and the report online.
---
World Heritage UK welcomes change of mood on Liverpool World Heritage Site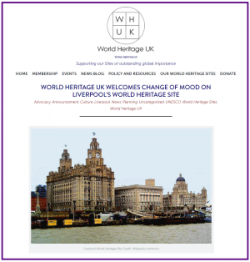 In response to UNESCO's concerns, Liverpool City Council and Peel Holdings have taken 3 positive initiatives to minimise the risk of Liverpool losing World Heritage Status.
---
Understanding planning jargon briefing by SPICe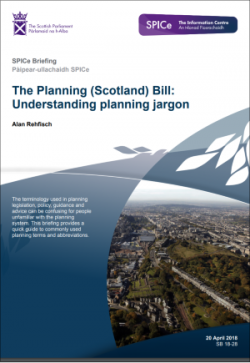 The Scottish Parliament Information Centre provides short definitions of commonly used planning terms and abbreviations, characterised as jargon.