Pinnacle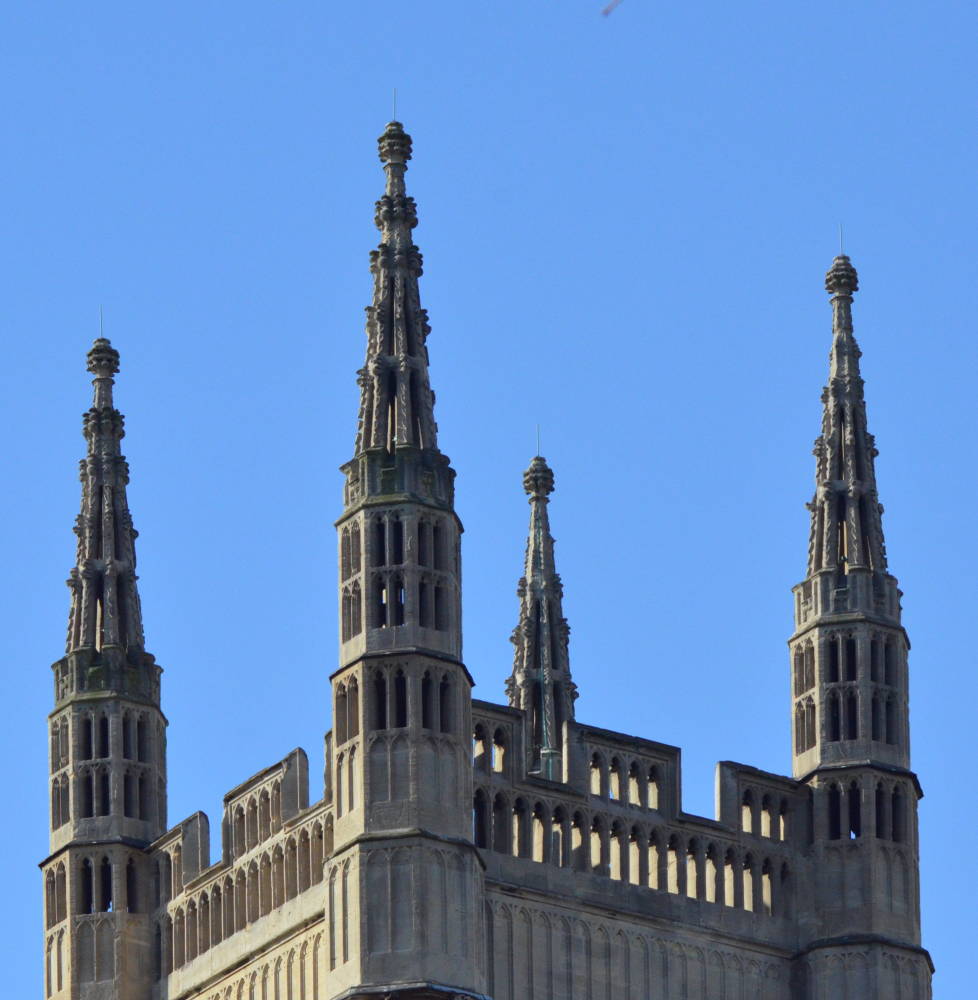 A pinnacle is a vertical ornamental element crowning a buttress, turret, parapet, spire or other structure. It is most commonly associated with Gothic architecture.
Pinnacles are typically made of stone and predominantly used for ornamental purposes, providing vertical emphasis breaking up hard outlines. In the case of some buildings, such as the Milan Duomo, they are topped with statues.
They can also serve a secondary structural purpose, crowning the piers of flying buttresses, where, being very heavy and often rectified with lead, they improve the stability of the buttresses, helping to counteract the lateral thrust of the vault, and shifting it downwards to the foundations.
The difference between a pinnacle and a finial is its greater size and complexity. The difference between a pinnacle and a tower or spire is its smaller size and performs a lesser architectural role.
Simple pinnacles were originally used on Romanesque churches, often as a means of distracting from the often abrupt transition from a square tower to a polygonal spire.
They became more common in Gothic architecture, where they were used in a much more decorative way, found at every major corner of a building, as well as on flanked gables and decorated parapets and buttresses.
Notable examples are to be found on Notre Dame in Paris, and the 24 m (80 ft) pinnacles of Reims Cathedral.
In the 18th and 19th centuries, pinnacles were used as part of the Gothic Revival style. Notable examples are to be found on the Palace of Westminster and New York's Woolworth Building.
[edit]
Find out more
IHBC NewsBlog
Find an IHBC HESPR accredited professional using our map-based search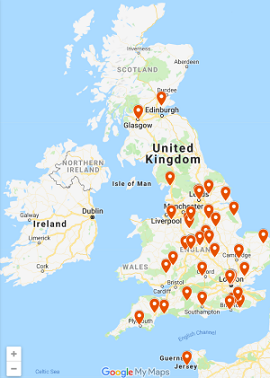 Find the office locations of HESPR members – IHBC's Historic Environment Service Provider Recognition (HESPR) scheme – using our map-based facility.
---
The Liverpool Grade II 'jewel' that lies empty, derelict and vandalised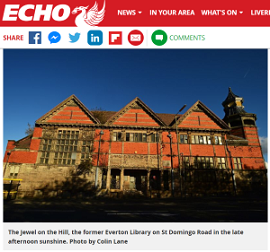 Liverpool landmark the Everton Library, a Grade II (GII) listed building that has been the focus of calls to restore it to its former glory continues to lie leaking, vandalised and derelict, when £5m could renovate the building, reports The Liverpool Echo.
---
Flintshire: Shotton steelworks' John Summers building to be restored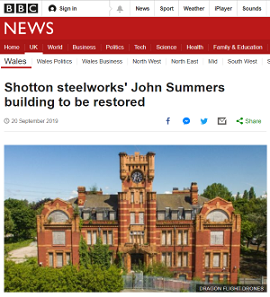 A landmark on a list of the UK's most endangered buildings, Shotton steelworks' Grade II-listed general office and clock tower, is to be brought back to life in Flintshire.
---
Rochdale Market, Manchester, to close as trader numbers and revenue continue to fall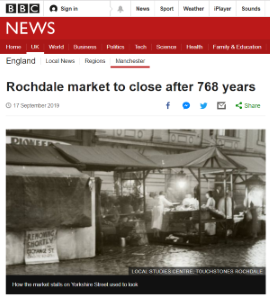 Rochdale Borough Council writes: Over the past year the number of traders regularly attending the market has halved and it is not financially viable.
---
IHBC supports Climate Heritage Network Global Launch: Edinburgh 24-25 Oct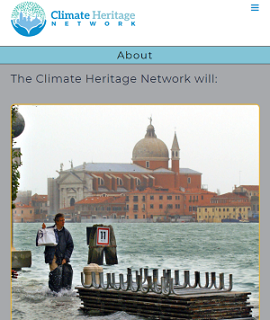 The Climate Heritage Network (CHN) Global Launch is a two-day program devoted to urgently mobilizing the cultural heritage sector for climate action across the globe.
---
Brunel's 'other bridge' in Bristol to be 'saved with £62k grant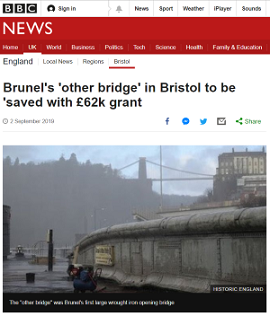 A swing bridge that was designed by Brunel is to be 'saved' with a £62,000 grant from Historic England.
---
Victorian Society announce Top 10 Most Endangered Buildings 2019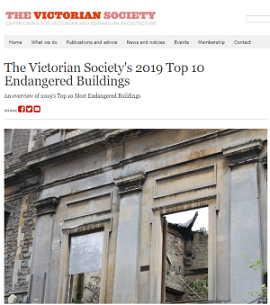 On September 13th the Victorian Society announced its Top 10 Endangered buildings list.
---
American Cities Then & Now: See How New York, Los Angeles & Detroit Look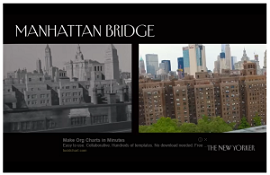 An Open Culture article takes a look at the American Cities of New York, Los Angeles and Detroit comparing how they look now compared to the 1930s and 1940s.
---
Great Yarmouth's Venetian Waterways to recapture former glories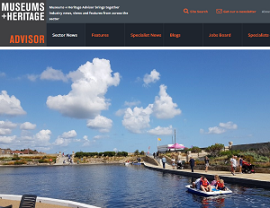 Great Yarmouth's 91 year old Venetian Waterways has been re-opened to the public following a £2.7 million regeneration project.
---
Fire engulfs Grade II-listed Horncliffe Mansion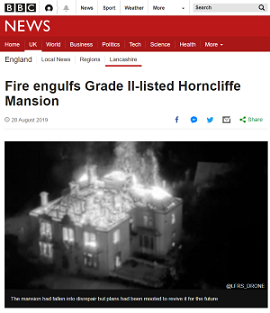 BBC news has reported on how the Grade II-listed mansion, Horncliffe Mansion in Rawtenstall has been 'completely gutted' after a fire tore through the derelict building.
---