Pinnacle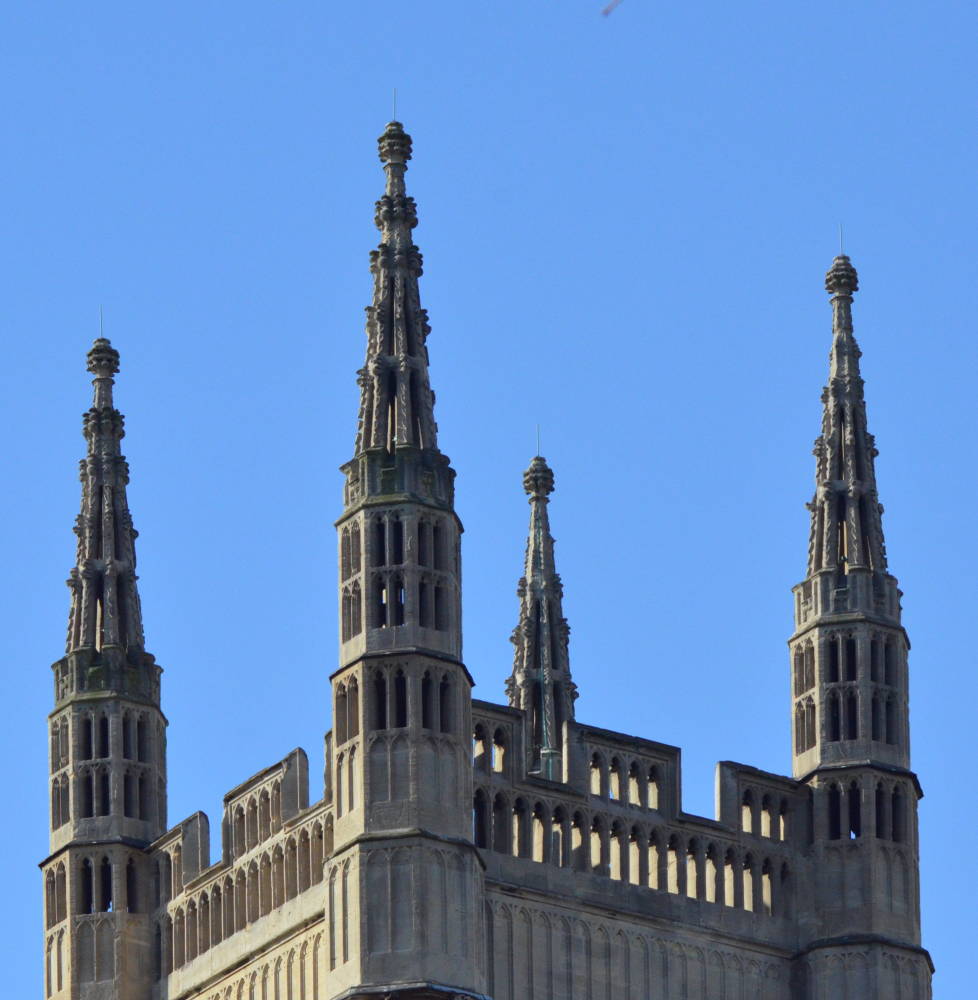 A pinnacle is a vertical ornamental element crowning a buttress, turret, parapet, spire or other structure. It is most commonly associated with Gothic architecture.
Pinnacles are typically made of stone and predominantly used for ornamental purposes, providing vertical emphasis breaking up hard outlines. In the case of some buildings, such as the Milan Duomo, they are topped with statues.
They can also serve a secondary structural purpose, crowning the piers of flying buttresses, where, being very heavy and often rectified with lead, they improve the stability of the buttresses, helping to counteract the lateral thrust of the vault, and shifting it downwards to the foundations.
The difference between a pinnacle and a finial is its greater size and complexity. The difference between a pinnacle and a tower or spire is its smaller size and performs a lesser architectural role.
Simple pinnacles were originally used on Romanesque churches, often as a means of distracting from the often abrupt transition from a square tower to a polygonal spire.
They became more common in Gothic architecture, where they were used in a much more decorative way, found at every major corner of a building, as well as on flanked gables and decorated parapets and buttresses.
Notable examples are to be found on Notre Dame in Paris, and the 24 m (80 ft) pinnacles of Reims Cathedral.
In the 18th and 19th centuries, pinnacles were used as part of the Gothic Revival style. Notable examples are to be found on the Palace of Westminster and New York's Woolworth Building.
[edit]
Find out more
IHBC NewsBlog
Looking Ahead to IHBC's Brighton 2020 School – 'Old towns : New futures'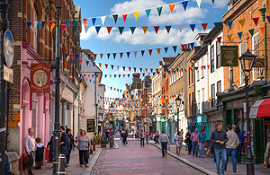 The Office for National Statistics (ONS) and Ordnance Survey (OS) have collaborated to identify high streets in Great Britain with new data survey analysis & interactive maps.
---
Dramatic pictures show structure lifted onto roof of Nottingham's 'most secret' building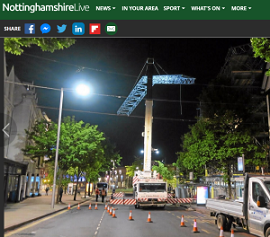 Dramatic pictures show the moment a huge temporary framework was added to one of Nottingham's most beautiful historic buildings, Bromley House.
---
Victorian Society kick starts 'Top 10 Most Endangered Buildings Campaign'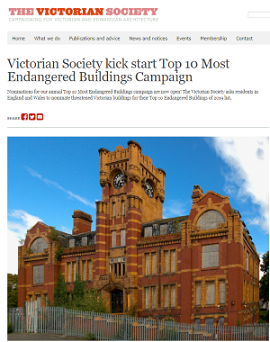 Nominations are now open, as the Victorian Society asks residents in England and Wales to nominate threatened Victorian buildings for their Top 10 Endangered Buildings of 2019.
---
'Building a safer future' – consultation on reform of the building safety regulatory system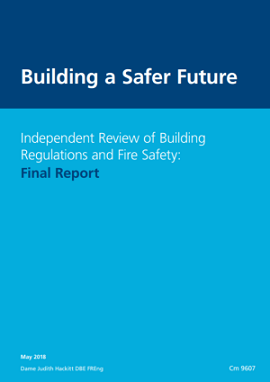 England's Ministry of Housing Communities and Local Government (MHCLG) seeks views on proposals for a radically new building and fire safety system.
---
Plastic road built on new housing development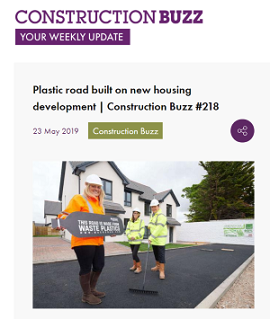 Springfield Properties has become the UK's first house builder to use waste plastic to build a road on a housing development.
---
Historic building that exported lace around the world restored to its former glory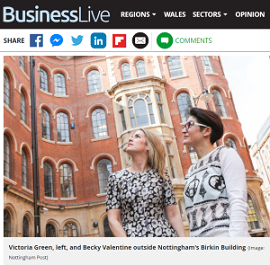 One of Nottingham's most cherished Victorian buildings, The Birkin Building designed by Thomas Chamber Hine in 1855 in Nottingham's Lace Market, has been restored.
---
Ramboll report finds clients underestimate economic value of sustainability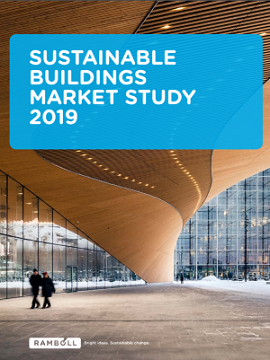 A recent Ramboll study indicates that rental yield and property values are underrated, as developers and investors underestimate the value of producing sustainable buildings.
---
England's 'HODs' celebrates 25th anniversary, from 13 to 22 September 2019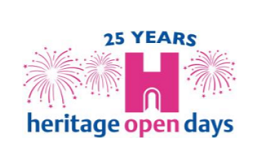 This year, England's Heritage Open Days (HODs) is celebrating its 25th anniversary with a raft of new initiatives and partners, focusing on this year's theme of 'People Power'.
---
---
---