Hunky punk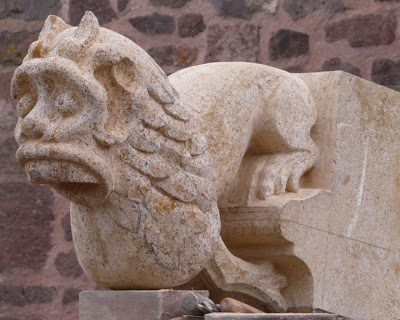 A hunky punk (or sometimes hunkypunk) is a colloquial variation of a grotesque carving, specific to the West Country of England, particularly Somerset.
A hunky punk is often a short squatting figure, usually an animal, carved in stone. The name apparently derives from a combination of the old English terms 'hunkers' meaning haunches, and 'punchy' meaning short-legged.
They are typically found on late-Gothic churches, although they can be found from middle-to-late medieval architecture onwards. They are typically positioned at the corner of a church tower, along the coping ridge below any crenellations.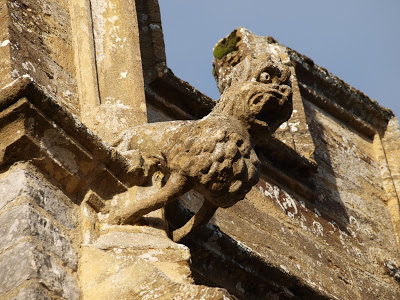 While similar in appearance to gargoyles, a hunky punk is actually a grotesque in that it is a purely ornamental architectural feature rather than having the function of draining water. However, Victorians did punch holes through some hunky punks to create rainwater downpipes.
The theory behind hunky punks and grotesques in general, was that churches were designed to reflect the balance between good and evil, reminding worshippers of the narrow path leading through life. As a result, for every saint or animal that was intended to signify purity and 'goodness', there was also an ugly creature to signify evil and 'badness'.
IHBC NewsBlog
Mapping tool for unused construction materials launched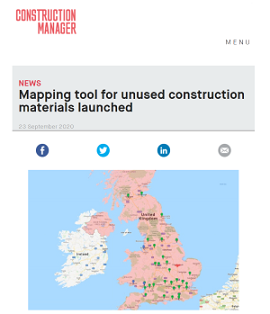 A mapping tool that provides contractors and their suppliers with a central database of local Materials Exchange Platform (MEP) projects to help cut waste by finding a home for unused materials has been launched.
---
'Unusual' WW2 sites listed and upgraded to mark 80th anniversary of Battle of Britain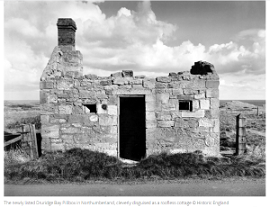 An air raid shelter, a pillbox cleverly disguised as a roofless cottage, a rare Chain Home radar defence tower, and a war memorial have been granted protection.
---
Derby City Council plans to knock down the 43-year old Assembly Rooms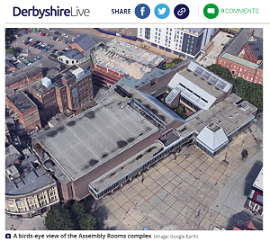 A planning application has been submitted by Derby City Council to knock down the Assembly Rooms – which has played host to the likes of Elton John, Iron Maiden, Take That, etc.
---
RIBA launches new contracts for the provision of conservation architectural services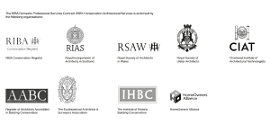 Specifically tailored for conservation projects, the Royal Institute of British Architects (RIBA) has launched two brand new professional services contracts.
---
Liverpool Mayor blocks £5m zip wire plan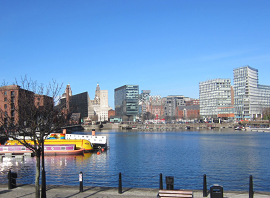 Liverpool Mayor Joe Anderson has made a dramatic intervention into the zip wire row which has divided people, politicians and businesses in the city.
---
Big Ben's roof is revealed as conservation work continues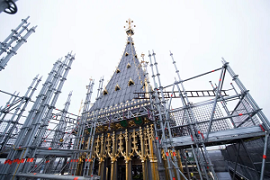 The roof of the Elizabeth Tower (also known as Big Ben) is slowly becoming visible again from 28 September 2020, as part of the scaffolding is removed.
---
Discover webinars, lectures, training, and other events via IHBC's CPD Circular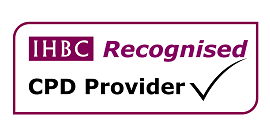 The IHBC lists quality providers of education and learning in the historic built environment, and emails a monthly recap of their upcoming events.
---
Denmark's 300-year-old homes of the future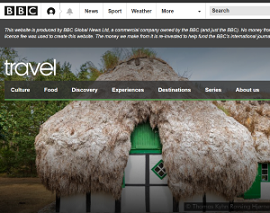 On Læsø, houses are thatched with thick, heavy bundles of silvery seaweed that have the potential to be a contemporary building material around the world.
---
Upcoming Heritage Open Days to feature in-person and online events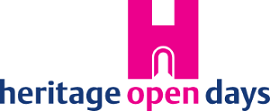 For the first time in its history, England's largest festival of heritage and culture will feature online events as well as in-person activities. Heritage Open Days (HODs) returns in September, thanks to support from players of People's Postcode Lottery.
---
RSA report 'Heritage for inclusive growth' published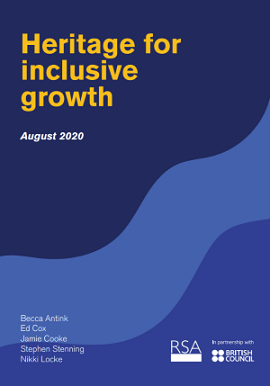 The Royal Society for the encouragement of Arts, Manufactures and Commerce (RSA) shows the scale of the 'missed opportunity' if we continue to separate heritage policymaking and economic policymaking.
---