Urban archaeological database (UAD)
An Urban Archaeological Database (UAD) provides a comprehensive and dynamic record of archaeological excavations and discoveries within a town or city. It may also summarise published and unpublished documentation about a city's archaeology and its immediate environs.
UADs aid planning decisions and provide an educational and research tool. A UAD can also be used to assess the archaeological potential and importance of proposed development sites. Many UADs are linked to a Geographic Information System (GIS) and display numerous layers of information on a map base. This can provide an up-to-date record of the location and state of the area's archaeology.
Typically, a UAD will include individual buildings and structures – houses, commercial, civic, religious and industrial buildings, streets and railways – whether past or present.
Many UADs were started in the 1990s with support and funding from English Heritage. In many cases, it has made more sense to incorporate UADs with, and access them through, a Historic Environment Record (HER, sometimes referred to as a Sites and Monuments Records (SMR) see below). The combined resource provides a comprehensive record of archaeological assets within an urban area. In some cases, UADs are held as separate entities.
The UAD for the City of Bath was established in 1997 and contains detailed information on 90 monuments and around 700 archaeological investigations, surveys and historical interpretations that have taken place in the city. It is stored in a Microsoft Access database that forms part of the SMR of Bath and North East Somerset. Held in digital format, the database is connected to a GIS called MapInfo which contains historic maps dating from 1840 to 1936, as well as other mapped data such as historic farm and landscape surveys. The database has over 5,000 entries related to sites and monuments. The City of Bath uses this combined database as a basis for formulating planning policy, development control and other activities. It can also be accessed by developers, researchers, students and other people who want information on the city's past.
HERs typically cover much wider areas than UADs. They are held by many UK authorities and provide access to details of local archaeological sites and finds, historic buildings and historic landscapes, monuments, events, sources and archives; they are regularly updated. This information is usually held in a database with a digital mapping system (GIS). Typically, county councils, district councils, unitary authorities, national parks and landowners such as the National Trust will hold a HER.
In England there are more than 85 HERs which are maintained and managed by local authorities and which form the basis of their historic environmental activities. Many HERs are accessible on-line.
A list of HERs and UADs can be accessed at the website of the Heritage Gateway.
IHBC NewsBlog
'Local Heritage Listing: Identifying and Conserving Local Heritage' Published
Historic England has published a new edition of its advice note on how local heritage listing and local heritage lists can be formally identified as part of the wider range of designation so that they can be taken into account in planning applications.
---
Hammersmith Bridge illuminated red in Valentine's Day message to Government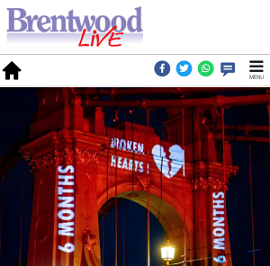 The stunt aimed at highlighting ongoing delays to its repair, as the 133-year-old west London bridge has been closed to traffic since April 2019 when cracks appeared in its pedestals.
---
Drone Surveying a London Landmark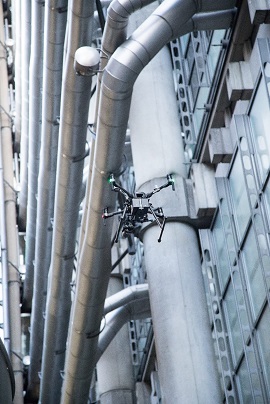 Uninhabited Aerial Vehicles (UAVs) have been used to undertake a survey of the Lloyd's building's external façade in the heart of the City of London.
---
Green Party calls for no VAT on refurbishment in new Parliamentary petition
The petition calls on the government to remove VAT on refurbishment projects and raise VAT on non-Passivhaus new-build construction to 20 per cent. Retrofitting is carbon-efficient but the current VAT regime privileges new build over refurbishment.
---
Conservation Professionals Concerned about Future Planning Policy

Directors of the IHBC and the Victorian Society are among those whose opinions are featured in the RICS in-house publication Modus as it explores heritage impacts in England's planning proposals.
---
Learn all about the Professions in Building Conservation at upcoming Conference

Glasgow City Heritage Trust (GCHT) 3-day online conference aimed at anyone working, or interested in working, within the building and heritage sectors.
---
New use for abandoned oil rigs: Offshore reefs!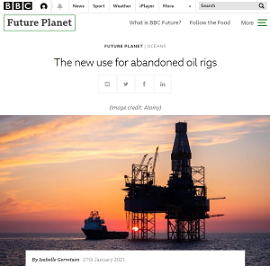 One way in which these old rigs can be remarkably useful is that the subsurface rig can provide the ideal skeleton for coral reefs, allowing the remarkable ecosystems beneath the waves come into their own.
---
Birnbeck Pier, in Weston-super-Mare, to undergo Restoration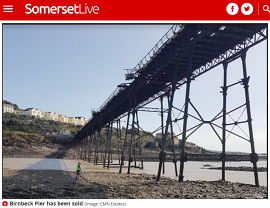 A new company – Birnbeck Holdings Limited – has now been set up by CNM Estates which has purchased Birnbeck Island and the historic pier.
---
Ecclesiastical Heritage Risk Barometer 2020 Published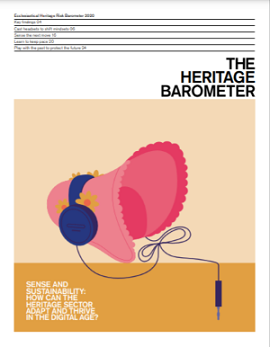 The publication offers research to help answer the question: 'How can the heritage sector adapt and thrive in the digital age'?
---
Victorian Bath House dug up from under a Manchester Car Park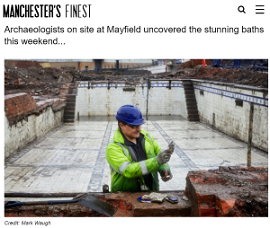 A stunning Victorian Bath House has been uncovered during works on creating the city's first public park in over 100 years.