Urban archaeological database (UAD)
An Urban Archaeological Database (UAD) provides a comprehensive and dynamic record of archaeological excavations and discoveries within a town or city. It may also summarise published and unpublished documentation about a city's archaeology and its immediate environs.
UADs aid planning decisions and provide an educational and research tool. A UAD can also be used to assess the archaeological potential and importance of proposed development sites. Many UADs are linked to a Geographic Information System (GIS) and display numerous layers of information on a map base. This can provide an up-to-date record of the location and state of the area's archaeology.
Typically, a UAD will include individual buildings and structures – houses, commercial, civic, religious and industrial buildings, streets and railways – whether past or present.
Many UADs were started in the 1990s with support and funding from English Heritage. In many cases, it has made more sense to incorporate UADs with, and access them through, a Historic Environment Record (HER, sometimes referred to as a Sites and Monuments Records (SMR) see below). The combined resource provides a comprehensive record of archaeological assets within an urban area. In some cases, UADs are held as separate entities.
The UAD for the City of Bath was established in 1997 and contains detailed information on 90 monuments and around 700 archaeological investigations, surveys and historical interpretations that have taken place in the city. It is stored in a Microsoft Access database that forms part of the SMR of Bath and North East Somerset. Held in digital format, the database is connected to a GIS called MapInfo which contains historic maps dating from 1840 to 1936, as well as other mapped data such as historic farm and landscape surveys. The database has over 5,000 entries related to sites and monuments. The City of Bath uses this combined database as a basis for formulating planning policy, development control and other activities. It can also be accessed by developers, researchers, students and other people who want information on the city's past.
HERs typically cover much wider areas than UADs. They are held by many UK authorities and provide access to details of local archaeological sites and finds, historic buildings and historic landscapes, monuments, events, sources and archives; they are regularly updated. This information is usually held in a database with a digital mapping system (GIS). Typically, county councils, district councils, unitary authorities, national parks and landowners such as the National Trust will hold a HER.
In England there are more than 85 HERs which are maintained and managed by local authorities and which form the basis of their historic environmental activities. Many HERs are accessible on-line.
A list of HERs and UADs can be accessed at the website of the Heritage Gateway.
IHBC NewsBlog
How Project Managers for Town Centre Developments can Balance Risk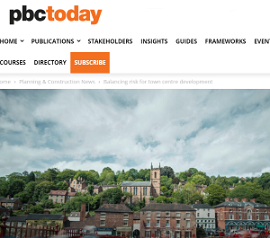 Jacqueline Hughes, senior risk analyst at Equib, in pbctoday discusses how project managers for town centre developments can get their risk management strategies right.
---
Red Tape is Strangling our High Streets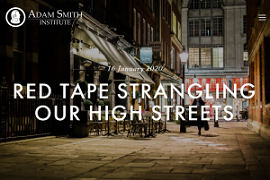 A new paper from the Adam Smith Institute argues that the problem with the High Street has been totally misunderstood, saying that we need to reform restrictive planning rules and reject a policy of managed decline to reinvigorate our town centres.
---
Calculating the full cost of energy used by buildings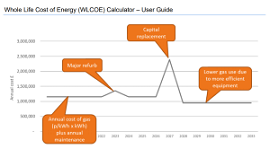 The Whole Life Cost of Energy (WLCoE) calculator – issued by government in BETA form – is intended to help building owners and operators to understand the full financial cost of the energy their buildings use, and welcomes feedback
---
England's heritage worth £31Bn: New Historic England report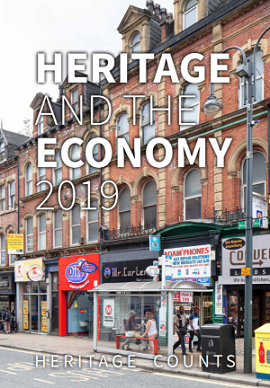 New research published by Historic England (HE) shows the value of heritage to England's economy as it contributes to economic prosperity and growth through jobs in the heritage and construction sectors and from tourism.
---
Part of Roman wall in Chester Collapses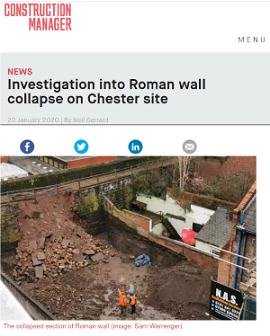 Investigations have begun into what caused part of Chester's Roman city wall to collapse during construction work.
---
Audit on new housing in England: Design overwhelmingly 'mediocre' or 'poor'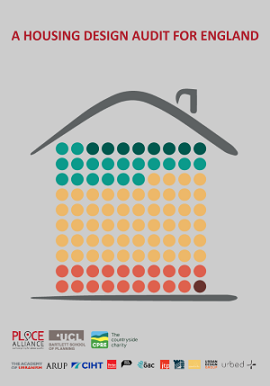 Though conservation professionals' skills in understanding, defining and explaining local character and architecture can help inform new residential design.
---
Historic England's '21 Fascinating Places Listed in 2019'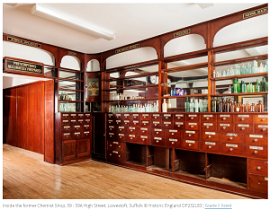 Over 500 historic places have been added to the National Heritage List for England (NHLE) in 2019 and Historic England (HE) has showcased 21 highlights.
---
UK's iconic first red public telephone box upgraded to GII*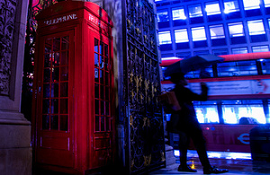 The K2 prototype telephone box situated outside the Royal Academy in London – built as part of the 1924 competition that gave rise to the iconic design and first listed at Grade II in 1986 – has had its listing upgraded to Grade II*.
---
Historic England publishes guidance on BIM for Heritage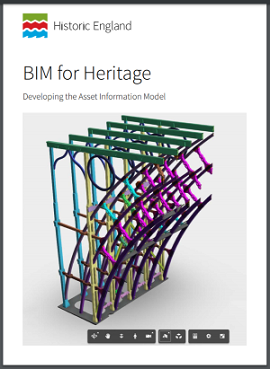 The second in a series focusses on developing the Asset Information Model (AIM).
---
High Streets Face a Bleak Future Without Rethinking Regeneration Strategies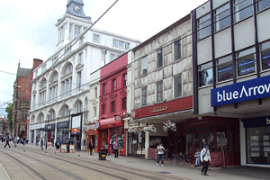 Reflecting issues that will be encountered across the IHBC's June 2020 Brighton School, think tank Centre for Cities argues for High Street success.
---
Take a look inside the first flat in the iconic Battersea Power Station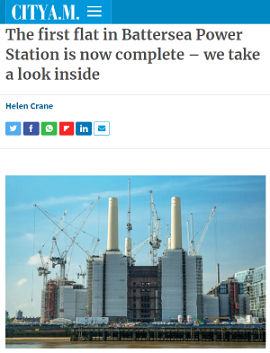 City A.M took a tour of the first apartment to be completed within the original grade II*-listed power station with designer Tim Boyd of Michaelis Boyd – which also designed the interiors for Soho House and the Groucho Club – and Battersea Power Station's UK sales director Georgia Siri.
---
Retrofit scheme named World Building of the Year at WAF 2019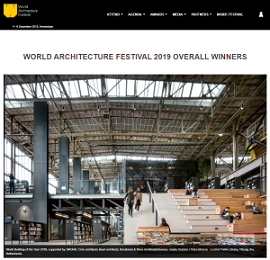 A conversion of a locomotive hangar into a public library is the first retrofit to win the top prize at the World Architecture Festival (WAF).
---