Urban archaeological database (UAD)
An Urban Archaeological Database (UAD) provides a comprehensive and dynamic record of archaeological excavations and discoveries within a town or city. It may also summarise published and unpublished documentation about a city's archaeology and its immediate environs.
UADs aid planning decisions and provide an educational and research tool. A UAD can also be used to assess the archaeological potential and importance of proposed development sites. Many UADs are linked to a Geographic Information System (GIS) and display numerous layers of information on a map base. This can provide an up-to-date record of the location and state of the area's archaeology.
Typically, a UAD will include individual buildings and structures – houses, commercial, civic, religious and industrial buildings, streets and railways – whether past or present.
Many UADs were started in the 1990s with support and funding from English Heritage. In many cases, it has made more sense to incorporate UADs with, and access them through, a Historic Environment Record (HER, sometimes referred to as a Sites and Monuments Records (SMR) see below). The combined resource provides a comprehensive record of archaeological assets within an urban area. In some cases, UADs are held as separate entities.
The UAD for the City of Bath was established in 1997 and contains detailed information on 90 monuments and around 700 archaeological investigations, surveys and historical interpretations that have taken place in the city. It is stored in a Microsoft Access database that forms part of the SMR of Bath and North East Somerset. Held in digital format, the database is connected to a GIS called MapInfo which contains historic maps dating from 1840 to 1936, as well as other mapped data such as historic farm and landscape surveys. The database has over 5,000 entries related to sites and monuments. The City of Bath uses this combined database as a basis for formulating planning policy, development control and other activities. It can also be accessed by developers, researchers, students and other people who want information on the city's past.
HERs typically cover much wider areas than UADs. They are held by many UK authorities and provide access to details of local archaeological sites and finds, historic buildings and historic landscapes, monuments, events, sources and archives; they are regularly updated. This information is usually held in a database with a digital mapping system (GIS). Typically, county councils, district councils, unitary authorities, national parks and landowners such as the National Trust will hold a HER.
In England there are more than 85 HERs which are maintained and managed by local authorities and which form the basis of their historic environmental activities. Many HERs are accessible on-line.
A list of HERs and UADs can be accessed at the website of the Heritage Gateway.
IHBC NewsBlog
Remains of 'high-status' Roman villa and bath-house found in Scarborough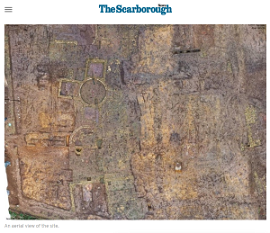 One of the most stunning Roman finds ever unearthed in Britain has been discovered on the site of a new housing development in a village near Scarborough.
---
IHBC's newest Context: Tackling 'Urban Design'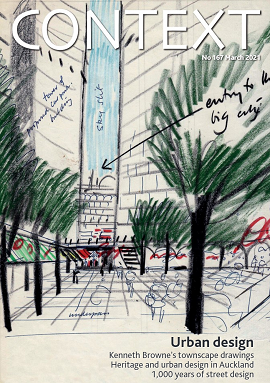 The latest issue (no.167) of the IHBC's membership journal Context is now out, boasting a tight focus on Urban Design, with a distinctly international take.
---
Europa Nostra announce Europe's 7 Most Endangered Heritage sites 2021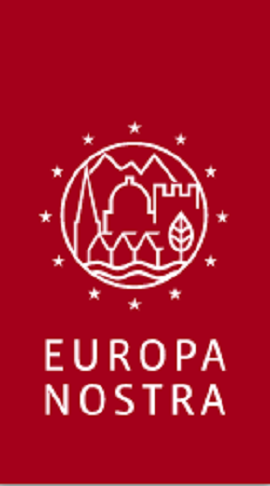 Europa Nostra has announced the list together with its partner, the European Investment Bank Institute.
---
Virtual Bradford will 'clone' the city to create navigable online world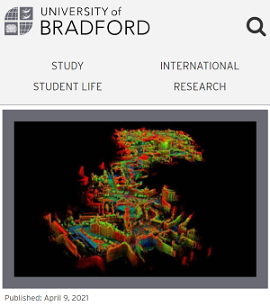 Work is underway on an ambitious project to virtually 'clone' Bradford city centre, as a 'Digital twin' will open the door to a 3D world with virtually endless possibilities.
---
Canal River Trust secures funding to create waterway roles for young people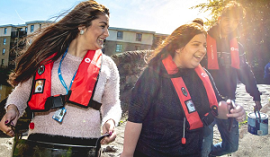 The support will create dozens of opportunities in heritage repair and construction and waterways management, funded by the Department for Work and Pensions.
---
2021 Building Conservation Directory published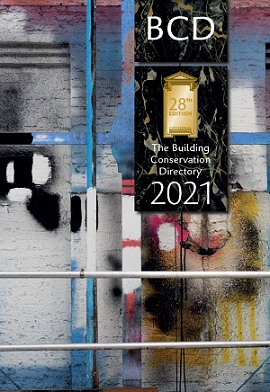 The 2021 edition of the Building Conservation Directory, also available online, has been published. Find skilled trades specialising in work to historic and traditional buildings.
---
BT dials up 'Adopt a Kiosk' scheme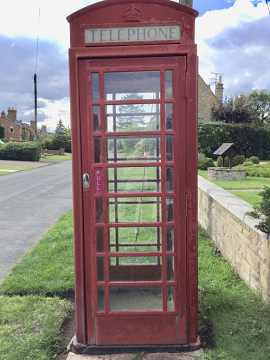 BT has revealed that almost 4,000 of its iconic red phone boxes across the UK are available for local communities to adopt for just £1.
---
Watch IHBC's webinar on 'Retrofit of Traditional Buildings'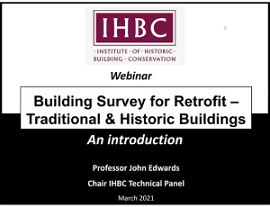 On 26 March the IHBC, led by Prof. John Edwards, hosted a free one-hour CPD webinar 'Introduction to Building Survey for Retrofit' for sector professionals.
---
Has the world left Europe behind?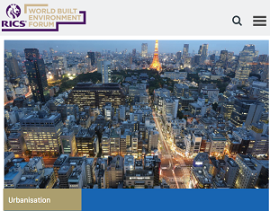 Greg Clark, writing an opinion piece for RICS, explores how good governance in cities pays dividends.
---
AHF on 'Transforming Places through Heritage'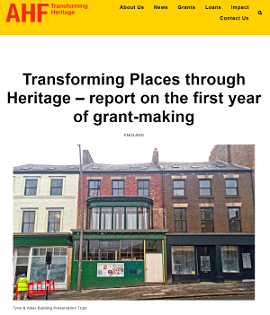 The Architectural Heritage Fund has issued a report on the first year of its 'Transforming Places Through Heritage' grants programme, funded by DCMS.