Urban archaeological database (UAD)
An Urban Archaeological Database (UAD) provides a comprehensive and dynamic record of archaeological excavations and discoveries within a town or city. It may also summarise published and unpublished documentation about a city's archaeology and its immediate environs.
UADs aid planning decisions and provide an educational and research tool. A UAD can also be used to assess the archaeological potential and importance of proposed development sites. Many UADs are linked to a Geographic Information System (GIS) and display numerous layers of information on a map base. This can provide an up-to-date record of the location and state of the area's archaeology.
Typically, a UAD will include individual buildings and structures – houses, commercial, civic, religious and industrial buildings, streets and railways – whether past or present.
Many UADs were started in the 1990s with support and funding from English Heritage. In many cases, it has made more sense to incorporate UADs with, and access them through, a Historic Environment Record (HER, sometimes referred to as a Sites and Monuments Records (SMR) see below). The combined resource provides a comprehensive record of archaeological assets within an urban area. In some cases, UADs are held as separate entities.
The UAD for the City of Bath was established in 1997 and contains detailed information on 90 monuments and around 700 archaeological investigations, surveys and historical interpretations that have taken place in the city. It is stored in a Microsoft Access database that forms part of the SMR of Bath and North East Somerset. Held in digital format, the database is connected to a GIS called MapInfo which contains historic maps dating from 1840 to 1936, as well as other mapped data such as historic farm and landscape surveys. The database has over 5,000 entries related to sites and monuments. The City of Bath uses this combined database as a basis for formulating planning policy, development control and other activities. It can also be accessed by developers, researchers, students and other people who want information on the city's past.
HERs typically cover much wider areas than UADs. They are held by many UK authorities and provide access to details of local archaeological sites and finds, historic buildings and historic landscapes, monuments, events, sources and archives; they are regularly updated. This information is usually held in a database with a digital mapping system (GIS). Typically, county councils, district councils, unitary authorities, national parks and landowners such as the National Trust will hold a HER.
In England there are more than 85 HERs which are maintained and managed by local authorities and which form the basis of their historic environmental activities. Many HERs are accessible on-line.
A list of HERs and UADs can be accessed at the website of the Heritage Gateway.
IHBC NewsBlog
Find an IHBC HESPR accredited professional using our map-based search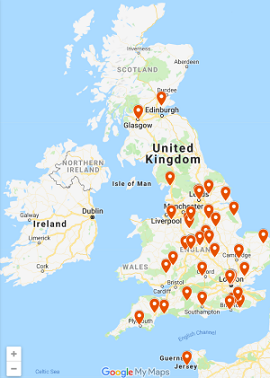 Find the office locations of HESPR members – IHBC's Historic Environment Service Provider Recognition (HESPR) scheme – using our map-based facility.
---
The Liverpool Grade II 'jewel' that lies empty, derelict and vandalised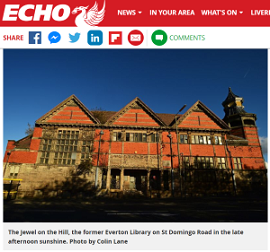 Liverpool landmark the Everton Library, a Grade II (GII) listed building that has been the focus of calls to restore it to its former glory continues to lie leaking, vandalised and derelict, when £5m could renovate the building, reports The Liverpool Echo.
---
Flintshire: Shotton steelworks' John Summers building to be restored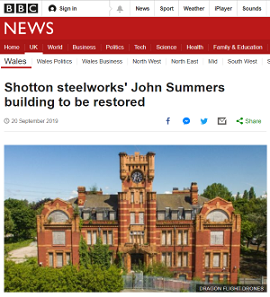 A landmark on a list of the UK's most endangered buildings, Shotton steelworks' Grade II-listed general office and clock tower, is to be brought back to life in Flintshire.
---
Rochdale Market, Manchester, to close as trader numbers and revenue continue to fall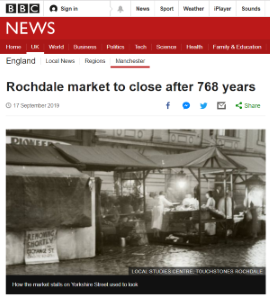 Rochdale Borough Council writes: Over the past year the number of traders regularly attending the market has halved and it is not financially viable.
---
IHBC supports Climate Heritage Network Global Launch: Edinburgh 24-25 Oct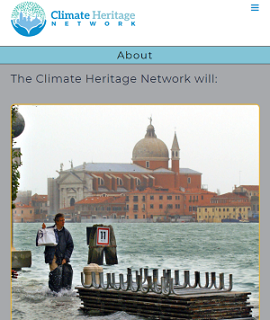 The Climate Heritage Network (CHN) Global Launch is a two-day program devoted to urgently mobilizing the cultural heritage sector for climate action across the globe.
---
Brunel's 'other bridge' in Bristol to be 'saved with £62k grant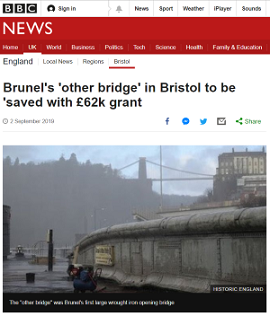 A swing bridge that was designed by Brunel is to be 'saved' with a £62,000 grant from Historic England.
---
Victorian Society announce Top 10 Most Endangered Buildings 2019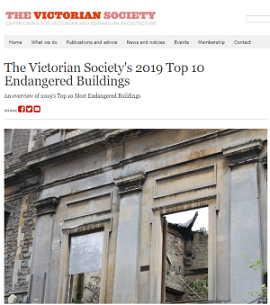 On September 13th the Victorian Society announced its Top 10 Endangered buildings list.
---
American Cities Then & Now: See How New York, Los Angeles & Detroit Look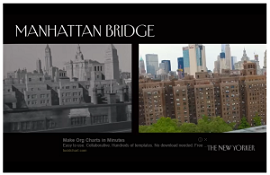 An Open Culture article takes a look at the American Cities of New York, Los Angeles and Detroit comparing how they look now compared to the 1930s and 1940s.
---
Great Yarmouth's Venetian Waterways to recapture former glories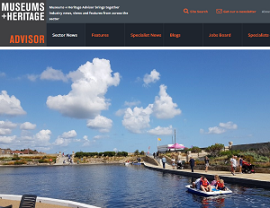 Great Yarmouth's 91 year old Venetian Waterways has been re-opened to the public following a £2.7 million regeneration project.
---
Fire engulfs Grade II-listed Horncliffe Mansion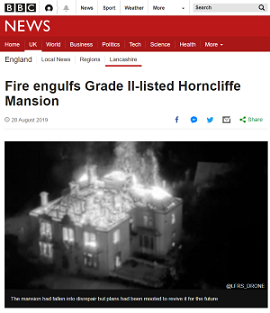 BBC news has reported on how the Grade II-listed mansion, Horncliffe Mansion in Rawtenstall has been 'completely gutted' after a fire tore through the derelict building.
---