Negotiating listed building consent
Introduction
Is it fair to call negotiation an 'art'? Unlike music or painting it doesn't require an innate talent from the outset. Successful negotiation can be learned and when it is learned – and practised – well, it is a skill that can properly be described as an art.
We can look to professional negotiators for inspiration. Political negotiators can achieve the seemingly impossible. They appear to reconcile the most intractable factions. Relationship mediators handle delicate and bruised emotions and egos where the personal stakes for the individuals are as high as those for political groups.
So, if the impossible seems possible in the political world and in mediation at times of extreme stress, why is it that listed building consent submissions can seem so intractable? Like all negotiations, they will never go swimmingly if the parties involved are stubborn and inflexible.
There are a few golden rules:
Firstly, it is no use working in the dark. Find out exactly what the other party wishes to achieve from the negotiation. It may sound obvious but meetings and discussions often go off the rails because one party does not understand what outcome another party wants or anticipates.
Applicants often think that the outcome required is listed building consent with the minimum alteration to their proposal. They might, for example, ask 'How large an opening can I make in this 17th-century panelling?' However, a conservation specialist can often find a way to accommodate the client's underlying requirement in a way that satisfies the conservation requirements too. If, for example, the client's need for a master bedroom with an en suite bathroom can be accommodated elsewhere in the building, there is no point in spending hours locked in an argument about the significance of the panelling and the point of listing.
The agent should set out the proposals clearly and justify what is being advocated. However, the planning authority must also be clear about constraints and explain them properly. Very often the lay person is completely baffled by the process and will be alienated if it is not explained adequately in clear and accessible terms. The use of specialist professional language can seem designed to exclude and there is little point in talking about 'special interest' or 'value' or 'significance' if the meaning and context of those terms is unclear. That said, there can be a fine line between elucidation and lecturing.
See both sides
Try to see the situation from other people's perspectives. Some applicants don't seem to value the historic character of their buildings, but similarly conservation officers can come across as pedantic and controlling. If the conservation officer starts a meeting by saying 'you can't change anything and if you do it's a criminal offence'; or the applicant's opening line is 'I have to build these five houses or my business will go under', then the relationship is only likely to deteriorate further. It is most important that both sides remain positive and focus on helping each other to find a solution.
Some clients find the process of applications and submissions frustrating but equally their aspirations need some background, some explanation and enough detail to show that their proposal is appropriate. An application cannot be properly assessed without the requisite information to explain the proposed work's rationale, background and any relevant technical information. Similarly, an officer of the council should not present a list of obstacles to a project's approval without proper explanation or justification. Both parties need to explain clearly what is proposed and, equally, what is acceptable.
Communicate clearly
It is essential that all parties communicate effectively. If an argument cannot be articulated clearly then it is not going to persuade. It is not enough for a conservation officer to say 'I just don't think it works' or for an applicant to say 'I just need the access there'. Conservation officers should explain clearly what it is that does not work and why. Applicants and agents, meanwhile, should explain clearly what they want or need from the proposals.
Draw on expertise
Conservation involves the management of change, and issues are rarely black and white. It could be argued that almost all interventions, no matter how small, will have some negative consequences and some positive ones. An applicant who enters the planning process without a specialist consultant may be unable to negotiate the best possible outcome. A conservation officer will always play it safe, gently steering the applicant towards the least controversial proposals, where the positive consequences significantly exceed the negatives. A specialist heritage consultant – an architect, surveyor or planner who understands the issues surrounding significance and who is experienced in dealing with historic buildings – can often find solutions that the conservation officer would never dare to suggest.
Never try to 'bluff it'
Both sides should stick to what they know, acknowledge what they don't know and seek appropriate advice if necessary. So, if you have not been inside a building, don't make detailed comments about the robustness or not of the structural engineer's report on the condition of the building. Equally, if as an agent you are unsure of the local policy or have a sketchy knowledge of local building types or styles, do not try to 'wing it'.
Carry out thorough research before going into the meeting. If you are not a structural engineer, exercise caution when you offer a critique of the engineer's report. If you are unfamiliar with a local building type do not dismiss the knowledge that the conservation officer has acquired over the years.
Respect all parties
Lastly, it is important to show respect to other parties regardless of their role, whether it is public or private, local government, amenity society or anxious neighbour. It is essential that all parties acknowledge each other's professional expertise and interests. If a conservation officer is aggrieved by the approach of an architect, it is necessary to show respect to his or her profession regardless of any disagreements over the approach taken. If you lock horns with an architect on a particular point, you must be prepared to articulate that issue in a language that the architect will understand and accept. Similarly I would expect a consultant, whether planner or architect or conservation specialist, to acknowledge the specialist expertise of the conservation officer and understand the source of the concerns or issues raised.
Equally, it is important to respect each other's limitations. There is only so much the conservation officer can do to guide an application in the time available and without the drawing skills of a practising architect. And a great designer of sleek modern interventions may not be conversant with the language of classical architecture or the practicalities of conserving cob. To gain the most from the negotiation, it is important to work together in a spirit of cooperation, not antagonism.
Much of what is necessary is common sense. Unfortunately, the pressures of work, the need to make headway with a case or to submit a proposal to a tight deadline, alongside natural professional values and loyalties, can contribute to breakdowns in communication or to the kind of 'us' and 'them' mentality that only makes it harder to achieve consensus. Perhaps what we really need before any discussions is a pre-negotiation agreement. If we could stop to think about clarity, purpose and respect for others and sign up to a civilised way of working through these issues we could avoid disputes.
---
This article originally appeared as: 'The art of negotiation' in IHBC's Yearbook 2014, published by The Institute of Historic Building Conservation. It was written by Jo Evans, a former chair of the IHBC and an associate director at CgMs Consulting. She has over 20 years' experience in the private and public sector in all aspects of building and area conservation including development appraisals, townscape assessments, conservation area reviews, urban design, enforcement and public inquiries.
--Institute of Historic Building Conservation
IHBC NewsBlog
IHBC at COP26 - Conserving our Places Conserves our Planet 1-12 Nov 2021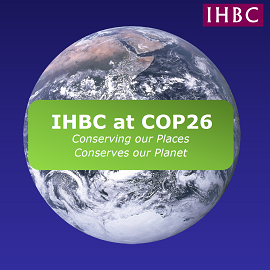 The IHBC seeks to raise awareness and understanding of how building conservation philosophy and practice contributes towards meeting the challenge of climate change.
---
IHBC's latest CONTEXT explores 'Conservation Leadership by the People'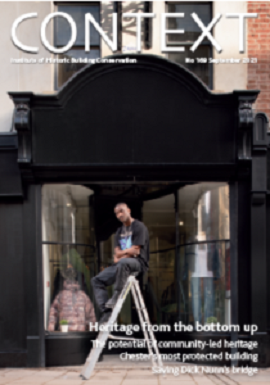 From Amenity Societies and Wentworth Woodhouse to Kurt Schwitters, Scotland's Towns, Chester and more...
---
Edinburgh's Royal High School to become '£55M national centre for music'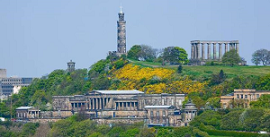 The former Royal High School building in Edinburgh is to be transformed into a £55 million national centre for music after the City of Edinburgh Council agreed to the lease of the historic property.
---
IHBC, CIfA, IEMA launch Principles of Cultural Heritage Impact Assessment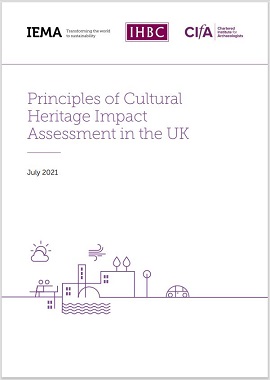 The joint-institute document aims to help maintain cultural heritage by providing a consistent framework across different sectors & geographies
---
Enter Now to Win: IHBC's GASA Awards 2021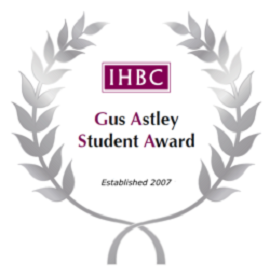 IHBC's Gus Astley Student Awards 2021: Win £500 and a place on IHBC's 2022 Aberdeen School with your built environment/heritage coursework, closes 31/07!
---
Former Harris meat factory mansion in Calne, Wilts, to be restored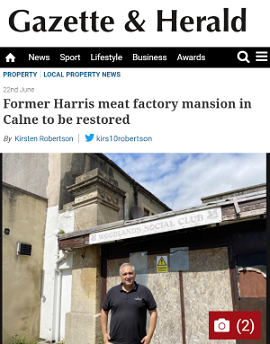 The last remaining buildings on the site of the Harris meat factory family's historic mansion are being restored to their former glory and converted into new homes.
---
CICV Forum introduces professional indemnity insurance guide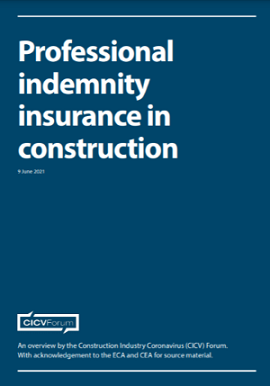 The Construction Industry Coronavirus Forum (CICV Forum) has unveiled a new guide to the crucial and increasingly complex issue of professional indemnity insurance (PII).
---
The World Heritage Committee(WHC): Liverpool should lose its World Heritage status.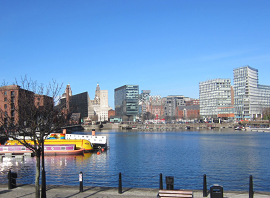 ICOMOS has advised that the new football stadium proposal, if implemented, would have a completely unacceptable major adverse impact its authenticity and integrity.
---
Scotland's CSIC: New plans to transform public spaces into sustainable office hubs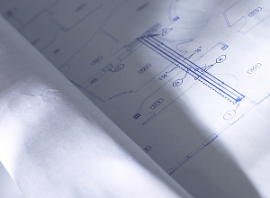 Responding to the changing working patterns of a post-Covid Scotland, the Construction Scotland Innovation Centre (CSIC) has revealed new plans to help retrofit public spaces into out-of-town alternatives to city centre offices.
---
IHBC's latest Context explores 'Applying Digital Technology'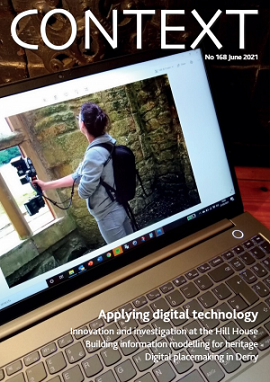 The free-to-access online issue mixes the topical and practical to explore how the sector can best adapt to digital innovation.