Historic Environment Service Provider Recognition
Historic Environment Service Provider Recognition (HESPR) is a service of The Institute of Historic Building Conservation (IHBC), the professional body for building conservation practitioners and historic environment experts working in the United Kingdom.
HESPR connects clients with authoritative conservation businesses and their expert advice. It allows clients to explore the best of conservation businesses and advice to get work done efficiently, effectively and sustainably. It is suitable for private owners, developers, public bodies, charities and community groups of any size, and with any interests.
Specialist expertise in HESPR businesses ranges from taking leading roles in the care and repair of traditional buildings, to surveys, research, guidance and advice on listed properties, as well as planning, architectural and engineering advice, guidance and work on new buildings in sensitive or historic areas. Many also offer educational and skills-related services.
The IHBC's HESPR service helps anyone find the conservation business that best fits their needs and works to the IHBC's conservation standards.
HESPR companies can offer a wide range of conservation-related services, from new design in historic areas, to sector research or guidance on public interest and communication.
HESPR listings are for anyone who needs, or wants to offer:
Conservation advice, to help understand, manage and care for places and properties of all types and ages.
Conservation services, to lead on changes to older or historic areas and fabric.
Specialist conservation knowledge, learning and skills within larger work or commercial programmes, such as in development or property management teams, educational services or other mainstream operations.
HESPR businesses protect their standards through having a lead professional working in line with the IHBC's service expectations. You can find that lead professional - the 'Designated Service Adviser' (DSA) listed on their HESPR web page.
The DSA should be the first 'port of call' for any concerns over work carried out by a HESPR company.
--Institute of Historic Building Conservation 15:34, 21 Jun 2016 (BST)
Featured articles and news
IHBC Chair James Caird attends Brexit meeting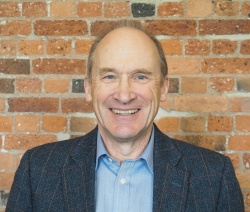 James is among those representing heritage sector organisations to attend the meeting hosted by the Secretary of State (SoS) for Culture Media and Sport (CMS) today (24/1).
---
IHBC HESPR tender pick of the week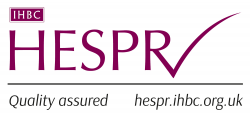 The Director's top pick is from the University of London for the restoration of its Grade II listed Theatre building, Goldsmiths College's former chapel.
---
IHBC welcomes Civic Voice Parliamentary debate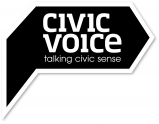 The Civic Voice, with the support of Robert Jendrick MP, has secured a House of Commons debate (26/1) on the 50th anniversary of the establishment of conservation areas.
---
No historic building grants under Countryside Stewardship scheme 2016
The Heritage Alliance (THA) notes that although grants for the restoration of historic buildings form part of the new Countryside Stewardship scheme, none were issued in 2016.
---
Housing White Paper - Amenity concerns on the rise
England's new Housing White Paper could make matters worse if it sets rigid housing numbers without considering local factors.
---
Sunderland achieves Heritage Action Zone (HAZ) status
The city's historic Fawcett Street and Old Sunderland secures special status from Historic England.
---
Scotland's conservation crisis number 3
The Royal Institute of Chartered Surveyors (RICS) in Scotland issues policy proposal for Tenement Health Check to tackle risks from a perceived lack of maintenance.
---
Fine imposed for removing historic fixtures from every room of Lincoln home
A property development company has been fined after ignoring heritage planners and removing historic fixtures from a listed building without consent, according to the Lincolnite.
---
Inquiry launched into Palace of Westminster renovation plan
The huge costs of proposals have resulted in a Select Committee investigation by Members of Parliament.