Historic Environment Service Provider Recognition
Historic Environment Service Provider Recognition (HESPR) is a service of The Institute of Historic Building Conservation (IHBC), the professional body for building conservation practitioners and historic environment experts working in the United Kingdom.
HESPR connects clients with authoritative conservation businesses and their expert advice. It allows clients to explore the best of conservation businesses and advice to get work done efficiently, effectively and sustainably. It is suitable for private owners, developers, public bodies, charities and community groups of any size, and with any interests.
Specialist expertise in HESPR businesses ranges from taking leading roles in the care and repair of traditional buildings, to surveys, research, guidance and advice on listed properties, as well as planning, architectural and engineering advice, guidance and work on new buildings in sensitive or historic areas. Many also offer educational and skills-related services.
The IHBC's HESPR service helps anyone find the conservation business that best fits their needs and works to the IHBC's conservation standards.
HESPR companies can offer a wide range of conservation-related services, from new design in historic areas, to sector research or guidance on public interest and communication.
HESPR listings are for anyone who needs, or wants to offer:
Conservation advice, to help understand, manage and care for places and properties of all types and ages.
Conservation services, to lead on changes to older or historic areas and fabric.
Specialist conservation knowledge, learning and skills within larger work or commercial programmes, such as in development or property management teams, educational services or other mainstream operations.
HESPR businesses protect their standards through having a lead professional working in line with the IHBC's service expectations. You can find that lead professional - the 'Designated Service Adviser' (DSA) listed on their HESPR web page.
The DSA should be the first 'port of call' for any concerns over work carried out by a HESPR company.
--Institute of Historic Building Conservation 15:34, 21 Jun 2016 (BST)
IHBC NewsBlog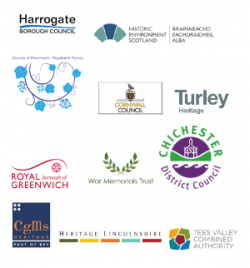 From conservation & design, DAC support and project management, to designation in Scotland!
---
IHBC meets Wikipedia - new entry posted by IHBC Chair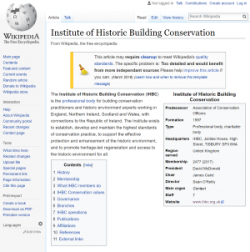 A Wikipedia entry for the IHBC, drafted by IHBC Chair James Caird, has now been published.
---
Boost your IHBC accreditation submission and CPD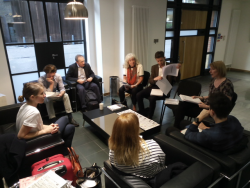 FREE application support MATE sessions: Nottingham (25/04), Belfast (31/05), Glasgow (7/06)
---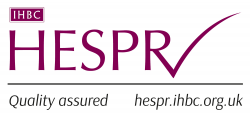 Project management for the Wordsworth Trust, closing 30/04, £40,000 contract.
---
IHBC Heritage from the doorstep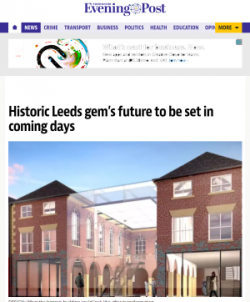 The Yorkshire Evening Post describes how an ageing heritage asset, the White Cloth Hall - one of Leeds' oldest buildings could see its future secured.
---
Heritage Alliance publishes first ever international report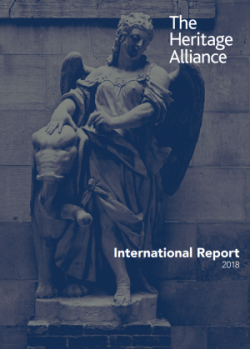 The Heritage Alliance (THA) has published the first ever report on the independent heritage sector's impact overseas, led by past THA CEO, Kate Pugh.
---
£27M funding scheme to improve lakes and rivers in England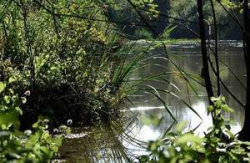 A new £27 million scheme is open for applicants to help improve England's waterways, funded by the European Agricultural Fund for Rural Development.
---
Pilot scheme launched to help build a sustainable future for listed places of worship
The new two-year £1.8m scheme is to be piloted with expert advisors working across the urban and rural areas of Manchester and Suffolk.