Impact of heritage sector local authority funding cuts in south west England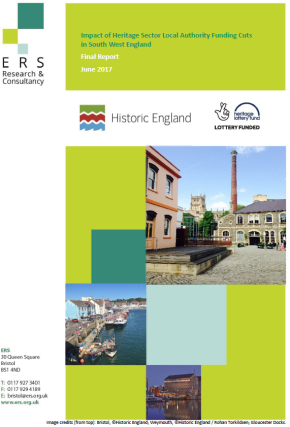 A survey of local authority historic environment services in south west England may help to move on from the issue of recent staffing cuts and show how services can be better used.
The South West Historic Environment Forum, formed in 2002, represents a broad spectrum of the sector, from private owners of historic sites and key organisations in the region to local authorities. There is a healthy mix of long-term representatives and more recent members. Much of the business covers information sharing, with occasional collaboration on projects, such as a prospectus for local enterprise partnerships in 2013.
Meetings in recent years have been marked by regular updates via the Institute of Historic Building Conservation (IHBC) and the Association of Local Government Archaeological Officers (ALGAO) on the state of local authority historic environment provision in the region. That has been a dolefully depressing part of the agenda, as numbers have declined across the south west to a greater extent than the national average (a 46 per cent reduction from 2006-2017, compared to 36 per cent nationally). This is despite the disproportionately large number of assets in the region – broadly one quarter of all the country's listed buildings, and one third of all scheduled monuments.
But statistics do not always tell the full story, and additional commentary provided by the IHBC and ALGAO has helped to reveal a more nuanced picture. There are hidden posts, for example, disguised by other names to avoid the attentions of the budget setter. Generally, however, the picture in the region has been one of services spread ever more thinly, albeit the creation of black holes, where provision has disappeared completely, has generally been avoided.
As a sector, we have watched with a degree of impotence. It has been difficult to mount an effective response, although some new models have been viewed with interest, for example the establishment of the South West Heritage Trust from the former Somerset County Council heritage service. In 2016, Historic England published an assessment of the impact on historic environment services of cuts to local authority grants from central government. The paper, entitled Local Authority Budgetary Cuts: the changing shape of local government, highlighted the growth in the number of shared service arrangements across the country, and noted gaps in our knowledge about service delivery, and how they might be addressed. For the most part, however, the regular reports of service cuts have become an exercise in observation. Collectively, there has been a certain amount of wringing of hands.
The South West Historic Environment Forum (SWHEF) was anxious to move on from this position, to understand how the cuts and changes to services were affecting users. If, by taking an impartial view with no particular agenda, we could better understand how it was for the user as opposed to the service provider, we wondered if the results might start to show how services could be deployed in future. A study was commissioned from ERS Consultants, funded by Historic England's commissions programme and the Heritage Lottery Fund South West. The study accorded with the Heritage 2020 theme on capacity, and Historic England's own corporate priorities.
Research took the form of an online survey to gain quantitative and qualitative data, distributed through SWHEF members and their networks, and in-depth interviews to explore themes with illustrative examples. A small number of repeat service users were targeted to flesh out emerging themes.
We received over 150 responses, statistically robust at the regional level and in line with the response rate for other surveys, but not enough to make distinctions between individual local authorities. We aimed to survey a wide range of users to gain a balanced picture, from owners, managers and agents to community groups and advisers, but did not quite achieve this. Consultants formed the higher proportion of respondents, with few responses from developers and prospective owners, for example. What the survey could not do was give comparative data over a period of time, but the vast majority were repeat users (and three quarters had used services recently), so most had experiences which tended to give a longer-term perspective. This helped avoid bias towards positive or negative extremes.
What did the results tell us? The headline was that 60 per cent of respondents rated the overall quality of service as good or very good. The aspect scoring least positively was online and printed guidance, closely followed by a lack of contact time with staff. It is important to note that the survey covered the full range of services from historic environment records to planning, and we took a 'whole-service' view to reflect a user perspective, including web access, customer services and guidance. How positively one regards 60 per cent satisfaction perhaps depends on whether one has a glass-half-full or glass-half-empty view.
Given the scale of recent cuts, it was generally concluded that services were bearing up well for the majority of users, at least for the moment. However, in an era when customers expect to be able to find answers themselves, the poor results for guidance provision are significant, and show that there are areas where some could do more to meet customers' needs at relatively little cost, and perhaps relieve pressure on specialist staff.
Some of the further findings were more nuanced. Two thirds of users agreed or strongly agreed that staff were suitably qualified, but some raised concerns that they were unable to contact qualified staff directly. There were many comments along the lines of 'we got someone junior', confirming a trend which had been highlighted in the regular anecdotal reports to the forum.
Two thirds of respondents also received an adequate response within a suitable timescale, but users who experienced delays perceived this as a direct result of understaffing. Seventy-five per cent agreed or strongly agreed the service was good value for money. Although we did not survey which respondents paid for services, several suggested that they would be happy to pay more. 'Without the service, it would have cost us a lot more, as we would have had to seek advice elsewhere and there would have been delays to the project,' was one comment. 'I think a heritage asset would have been lost.'
A key aspect of the survey was to look at users' perceptions of what might have happened if they were not able to access the service. Nearly three quarters thought it would have been either impossible to progress matters or it would have had a negative impact. However, on a slightly different point, only a little more than 40 per cent said that the service impacted positively on their project.
So far, despite the reduction in staffing, most users remain satisfied with the service provided. But it is fairly clear from the survey's qualitative and quantitative findings that, in the absence of heritage services of sufficient quality and capacity, there is a risk that many development projects in the historic environment may proceed more slowly, at greater expense, and at a lower standard than would otherwise be the case. The consultants put it this way: 'The survey reveals a nuanced picture. User satisfaction is good now, but cracks are beginning to show.'
It is probably fair to say that the survey concentrates on service provision at the point of delivery, and may less clearly reveal customer views on long-term strategies towards historic assets such as heritage at risk, local listing, conservation area appraisals, preparation of funding bids and engagement with the public. Perceptions of services in these areas may be less easy to quantify.
The survey has provided a valuable baseline for the south west, and a replicable methodology which could be used elsewhere. It does not help to restore the capacity loss of the past few years, but we may have to accept that, despite the level of cuts, some efficiencies have nevertheless been secured. Perhaps most important, given the ongoing context of severe financial constraint, the results point to areas where services can be improved at either relatively low or no cost. Online advice and guidance could be better, and training for junior staff should continue to be a priority. (Historic England's 'HELM Essentials' training is designed to target new career entrants and non-specialist planners.)
Some users are clearly willing to pay more – funds which could be re-invested in services. Addressing these areas starts to move us away from the depressing issue of the reduction in staff numbers and on to something more positive. Alternatively, we could carry on wringing our hands.
Reference: https://historicengland.org.uk/images-books/publications/impact-of-heritage-sector-la-funding-cuts-sw-england/
---
This article originally appeared as 'The wringing of hands' in IHBC's Context 154, published in May 2018. It was written by Andrew Vines, planning director for Historic England, South West. The help of Liz Clare, local engagement advisor in the south west, in compiling this article is gratefully acknowledged.
--Institute of Historic Building Conservation
IHBC NewsBlog
BRE/BEIS project to modernise home energy rating scheme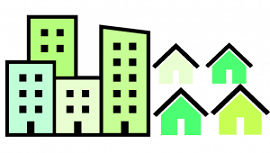 The Building Research Establishment (BRE) has announced a new project with the Department for Business, Energy and Industrial Strategy (BEIS) to improve and modernise the home energy rating scheme used to measure the energy and environmental performance of UK homes.
---
Interdisciplinary IHBC accreditation recognised by CSCS for PQP Cards

Sector lead the Construction Skills Certification Scheme (CSCS) has recognised the IHBC's professional accreditation and support (CPD etc.) in awarding its PQP (Professionally Qualified Person) cards.
---
IHBC Heritage Marketplace provides learning-led virtual engagement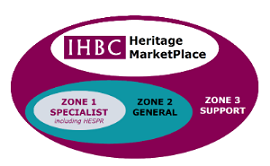 The IHBC's 2022 Aberdeen School Heritage MarketPlace (4.30-7.30PM, 15 June) is designed to extend the scope of a traditional IHBC School exhibition floor.
---
Unearthing the history of Gloucester's 'the Fleece' Hotel starts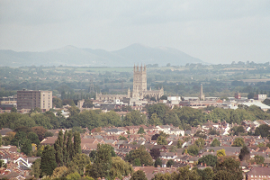 Work to repair a fire-hit medieval hotel in Gloucester is underway as crews have started work to strip back some of the modern trappings and reveal the historic framework.
---
Booking Open for IHBC Annual School: Aberdeen, 16-18 June 2022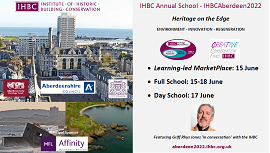 Options for in-person and virtual delegates to explore 'heritage on the edge' across up to 4 days of IHBC engagement & learning.
---
European Heritage Heads Forum statement on Ukraine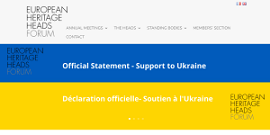 The Secretariat to the European Heritage Heads Forum has has coordinated its declaration of solidarity and support for Ukraine's cultural heritage institutions.
---
Welcome to #IHBC25 – 25 years since we turned professional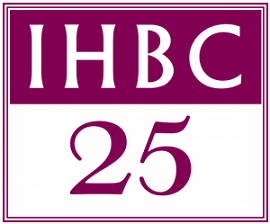 2022 will see the IHBC mark a quarter of a century since our incorporation as a professional body supporting and accrediting built and historic environment conservation specialists. We're kick-starting it by inviting your ideas on how to mark this special year!
---
IHBC launches new Guidance Note on 'Design sources for historic building conservation'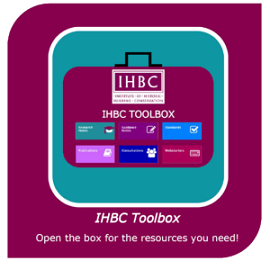 The IHBC's latest Guidance Note adds to the institute's open-access, online practitioner's Toolbox.
---
England's communities empowered to shape design of neighbourhoods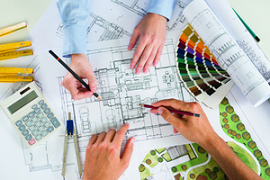 Twenty-five areas in England from Bournemouth to Carlisle have been awarded a share of £3 million to help them set their own standards for design locally. "move from a vicious circle of generic development to a virtuous circle of regenerative development".
---
IHBC at COP26 - Conserving our Places Conserves our Planet - Podcast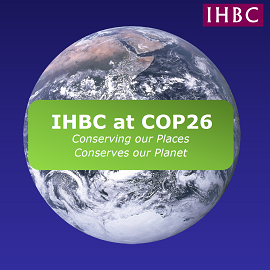 The IHBC seeks to raise awareness and understanding of how building conservation philosophy and practice contributes towards meeting the challenge of climate change.