Implementing the Heritage Protection Reforms
This article presents the Executive Summary of 'Implementing the Heritage Protection Reforms', A Report on Local Authority and English Heritage Staff Resources Produced by English Heritage, the Association of Local Government Archaeological Officers and the Institute of Historic Building Conservation. It was originally published in May 2009.
Click here to see the full report.
[edit]
Executive Summary
This report examines staff resources for archaeology and building conservation within local authorities, particularly within the planning process [1]. It also reports on the English Heritage staff resource working with local authorities on planning-related and grant-aid work. It has been produced by English Heritage (EH), the Association of Local Government Archaeological Officers (ALGAO) and the Institute of Historic Building Conservation (IHBC).
This report is an important part of the evidence base which will inform the introduction of the Heritage Protection Reforms (HPR). It also responds to the concerns expressed by some in the historic environment sector, and the Parliamentary Select Committee on Culture, Media and Sport, regarding the capacity of local authorities to implement the reforms set out in the draft Heritage Protection Bill, published in April 2008. The report is based on research of local authority staffing carried out by ALGAO and IHBC, plus information on staff within English Heritage dealing with planning advice and grant aid. It provides a provisional list of the tasks which historic environment local authority staff carry out, and establishes the age profile of these staff and those in comparable jobs.
The ALGAO figures show that the number of archaeologists employed in local government has increased over the past ten years, with a small drop between 2006 and 2008 [2]. The reason for this drop requires further investigation. The IHBC figures, for 2003, 2006 and 2008, show a similar profile [3], and again the drop between 2006 and 2008 will be explored further. Building conservation staffing is variable across England; in some local authorities, building conservation is well-provided for but others appear to lack any specialist provision at all.
Over the period of the reduction in local authority building conservation staff between 2006 and 2008, the numbers of listed building and conservation area consents has risen, and faster than planning permissions. This has led to increased pressure being placed on local authority historic environment staffing provision from the 2006 position. The staffing figures were collected during the autumn of 2008, so the full impact of the recession on local authorities cannot yet be factored in. Anecdotal evidence of more recent local authority historic environment job cuts suggests the overall historic environment service is under greater pressure. Further cuts could significantly affect local government's ability to maintain an essential element of its statutory planning services and incorporate the Heritage Protection Reforms that all agree are necessary.
The list of historic environment tasks (see Appendix 1) includes legal duties under the Planning Acts; matters that local authorities should do in support of those duties; and other areas of work required by government policy that help ensure the historic environment is well cared-for. It is not possible for local authorities to discharge these duties appropriately, or take account of central government policies on the historic environment, without access to specialist archaeological and building conservation expertise. There is at present no system for reviewing local authority performance of these tasks, so it is difficult to assess both the current level of each activity and what level of future provision will be necessary. A second phase of the current research, on the detailed duties, powers and responsibilities of local authorities, will be published later this year.
Heritage Protection Reform in terms of the draft Heritage Protection Bill will not have a major impact on local authority staff requirements, as completely new responsibilities for local authorities are limited to the handling of a relatively small number of the future equivalent of scheduled monument consent applications, and central government is committed to funding any new responsibilities. However Heritage Protection Reform (HPR) in its widest sense of promoting closer integration of the planning processes and community interests, may well bring wider resource implications, even if they are less easily measurable at this point. Again, the second phase of this research will enable a firmer foundation for a better understanding of the wider impacts of HPR.
This report demonstrates that, contrary to the some of the views expressed to the Select Committee, the age profile of local authority staff working in archaeology and building conservation is not significantly different from those of other professional groups, and is therefore not a heritage-specific crisis that some had suggested. The age profile for archaeologists is actually younger than the average. This is therefore not an area for particular concern at the present time, but changing patterns will need to be monitored in future to allow a response should worrying trends emerge.
The report recommends:
References:
[1] In many local authorities building conservation and urban design are combined, in whole or in part, because of what are often shared aims in place-shaping and master-planning. In this report, therefore, building conservation should not be taken to exclude urban design where local authorities have combined conservation and design sections.
[2] ALGAO, Local Authority Archaeological Services: Reports on Staffing and Casework Surveys, 1997-2008.
[3] Grover, P., Viner D., Smith P. & Grover, H., Local Authority Conservation Provision in England: research project into staffing, casework and resources, 2003, and Institute of Historic Building Conservation, Quantifying Local Authority Conservation Staffing 2006 and 2008, 2006 and 2008.
Click here to see the full report.
--Institute of Historic Building Conservation
Featured articles and news
IHBC seeks perspectives on Brexit planning for conservation
We would like to hear from members with ideas on these matters, and/or any interest in joining an IHBC European Special Interest Group.
---
IHBC Reminder: Marsh Awards close end March 2017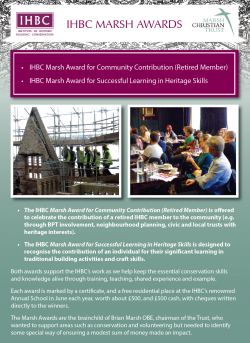 The 2nd IHBC Marsh Awards celebrating retired members and successful learners is now open - prizes include £500 and a free place at the IHBC's Annual School.
---
IHBC HESPR tender pick of the week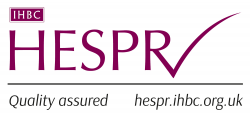 Director's top pick features a call from Blaenau Gwent County Borough Council for a specialist consultant to develop Town Centre Strategies.
---
IHBC CPD boost - How Business Improvement Districts impact on urban regeneration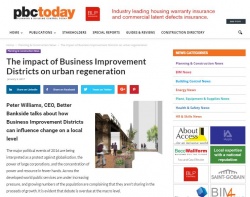 Peter Williams, CEO of Better Bankside in London, talks about how these can influence change on a local level in Planning & Building Control Today.
---
Scotland's Conservation Crisis No 2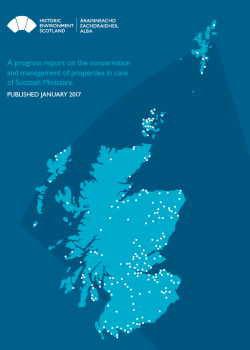 More than half of heritage sites and monuments managed by Historic Environment Scotland (HES) are at risk, according to a recent report.
---
Scoping for limited VAT review
The review will consider if the system is working appropriately in today's economy and identify simplification opportunities.
---
New Health and Work Strategy launched
Health and Safety Executive (HSE) concludes there is a role to play for everyone who has a stake or interest in improving health and safety in the workplace.
---
Apps will allow European online heritage curation
New social platform and smartphone applications (apps) will be developed by a European consortium to aid the documentation of Europe's cultural heritage.
---
Lord Prior appointed as new construction minister
Lord Prior of Brampton replaces Jesse Norman, who has become energy minister after just six months in the construction role.
---
Scarborough Futurist Theatre demolition approved
Plans to demolish a 1920s theatre have been approved by councillors amid an angry protest by more than 100 campaigners, according to the BBC.