Conservation, climbing and graffiti
Participatory methodologies, like those used in dealing with the marginalised heritage at Dumbarton Rock, can provide the basis for sensitive management and conservation planning.
'I've been going on for years about Dumbarton Rock being one of our finest examples of modern sporting heritage, a kind of living history and an example of community ownership.' Climber at Dumbarton Rock.
Dumbarton Castle is a nationally significant heritage site in the care of Historic Environment Scotland, the non-departmental public body responsible for the care and promotion of Scotland's historic environment. It is a locale laden with other heritage values, in particular those expressed in the opening quote from one of the climbers associated with Dumbarton Rock, the volcanic plug on which the castle is located. In this article we discuss how diverse heritage values can be identified and accommodated within heritage management and conservation planning. In particular, we focus on the community participatory methodologies developed by the ACCORD project,[1] and show how these can shed light on hidden or marginalised forms of value.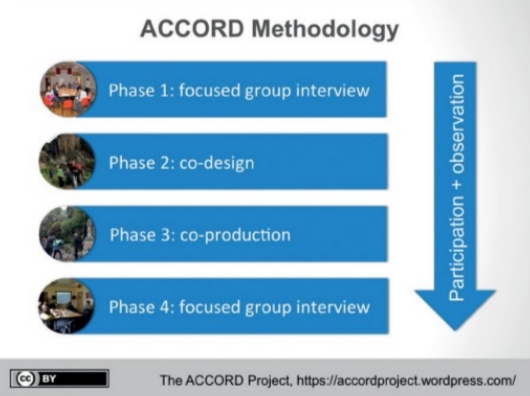 Diagram showing stages in the ACCORD methodology (Photo: ACCORD, CC-BY).
Once the capital of the early medieval Kingdom of Strathclyde, Dumbarton Rock remained a politically and tactically important place until the 19th century. In terms of extant structures, the castle is made up of military buildings and fortifications dating mainly to the 17th and 18th centuries (Canmore ID 43376). Many of the buildings are listed and the entire rock is a scheduled monument. In addition to protection and conservation, the castle is open to the public. Visitors approach from the eastern side of the rock surrounded by mown grass and picnic benches.
In contrast, the northern and western faces of the rock are approached along an overgrown, unsignposted path. This leads to a dramatic landscape of cliffs and boulders looking out on post-industrial landscapes on the confluence of the Clyde and Leven Rivers. As already noted, this side of the rock is an important climbing and bouldering site (see http://www.dumby.info). It has been subject to extensive graffiti, ranging from inscribed names and dates, and later political symbols and slogans, to colourful, painted tags and throw ups (types of graffiti).
In 2012, the forms of value associated with these varied activities created tensions when, at the request of a local councillor, Historic Scotland initiated a campaign to clean the painted graffiti.[2] In response, a number of the climbers, including two of the authors of this paper (JH and JSW), expressed concern about loss of the graffiti and the potential impact of the cleaning process on climbing routes. Subsequent consultation resulted in a selective cleaning campaign that left certain pieces of graffiti of special significance to climbers intact (Hale et al, 2017).
Graffitigate, as it is humorously referred to by some of the climbers, highlights changes in how heritage bodies respond to community concerns, in this case with rapid consultation and modification of the conservation strategy. Likewise, increasing recognition of (some forms of) graffiti marks a shift in the scope of authorised heritage. The situation at Dumbarton Rock also highlights the ongoing difficulties that heritage bodies face in dealing with the complexities of cultural significance, particularly in the realm of social and communal values. Initially the site's significance in terms of Scottish climbing heritage appears to have gone undetected, or at least been underestimated. This raises questions about how heritage organisations can better understand the fluid and often contested 'social values' of heritage places, defined here as the significance of heritage to contemporary communities, including people's sense of identity, belonging, attachment and place (Jones, 2016).
The ACCORD project provides an example of how community participatory methods can shed light on the social values of heritage places. The project examined the opportunities and implications of collaborative, community-based, digital recording and modelling, using the techniques of photogrammetry and reflectance transformation imaging, with occasional use of laser scanning (Jeffrey et al, 2015). Using co-design and co-production, the project team worked with 10 community heritage groups across Scotland to create 3D records and models of heritage places of significance to them. Popular in a range of design, planning and healthcare environments, these methodologies are intended to decentre traditional relationships of power, control and expertise between researchers and volunteers, or 'professionals' and 'non-professionals'.
A distinctive aspect of the ACCORD project is that 'co-design' encouraged community participants to take an active role in selecting recording 'targets', with particular attention to the significance of heritage places, and the social and communal values associated with them. At the same time, the project team explored the impact of community co-design and co-production on the value and authenticity of both the digital models and their original counterparts. For this purpose, we used qualitative research methods associated with rapid or focused ethnography. Our work with each group started and finished with focused group interviews, which acted as points of intensive discursive enquiry where background knowledge could be obtained, and concepts and experiences relevant to the project explored. We also used participant observation during the co-design and co-production of the digital records and models, which facilitated intensive observation of these practices and the values that mediated them.
In July 2015, the ACCORD team worked with seven climbers at 'Dumby', as they call Dumbarton Rock. The results of this work provide insights into the values associated with the place and demonstrate the potential of the methodologies involved. Dumby has been at the forefront of the development of Scottish rock climbing since the 1960s. The values surrounding it are linked to the volcanic geology and the styles of climbing it necessitates. In particular, the way it fractures requires the use of many pressure holds. It offers many difficult and challenging routes; climbers regard it as a 'yardstick', 'a place to push your limits'. These 'use values' contribute to its social significance among the climbing fraternity.
The significance of Dumby is also rooted in the unique character and atmosphere that define its sense of place. It is seen as a captivating place of raw beauty informed by the changing weather and tides. At the same time it is associated with a gritty character linked to the industrial heritage of Dumbarton, particularly as this recent (but now often disused and decommissioned) industrial infrastructure provides a striking photographic backdrop to many iconic images of significant 'first ascents'. The hard graft of industry offers an analogy for climbing, which also 'requires a graft and an industry'. The graffiti that marks the rocks and the detritus left by local revellers add to this grittiness. While much of the graffiti is produced by others, in particular the recent colourful tags, it has come to define iconic climbing routes and 'problems' (as in the case of 'Eagle Rock' or 'The Shield'). The relationship between the graffiti and climbing routes is now inscribed in climbing guides.
There is a vigorous sense of community among the climbers who frequent Dumbarton Rock, and strong expressions of attachment, loyalty and ownership. This is founded on shared practice and appreciation of place rather than residence. The Dumby website and social media have created cohesion among those who climb there in recent years. There is a rich tradition of oral history, which creates a sense of generations of climbers, including leading figures in Scottish and world climbing. The graffiti adds a further dimension in regard to continuity of place, ranging in date from at least the 19th century to the present day.
The nationalist graffiti is singled out by some as part of the counter-culture of Dumby, with 'Saor Alba' ('Free Scotland') inscriptions appearing at different times, including some dating from the 1979 Scottish referendum.
Participatory methodologies like those used in the ACCORD project can provide the basis for sensitive management and conservation planning. Indeed, in 2016 Historic Environment Scotland asked the ACCORD team to provide an account of its significance in terms of climbing heritage for the social value section of the statement of cultural significance for Dumbarton Rock. This should ensure continuing official recognition of the symbolic importance of the site for Scotland's climbing heritage. The attendant danger is that such inscription risks fixing and objectifying certain kinds of values.
One of the key findings of the ACCORD project pertains to the dynamic processes and practices involved in valuing heritage places. In particular, the act of participatory community recording, in this case using digital technologies, has the potential to enhance the values associated with the heritage places they represent, and in some cases even create new forms of value (see Jones et al, 2017). This dynamic creates dilemmas that both academics and heritage professionals continue to grapple with, but which will require iterative forms of heritage practice capable of recognising the fluid and complex values involved in the production of heritage.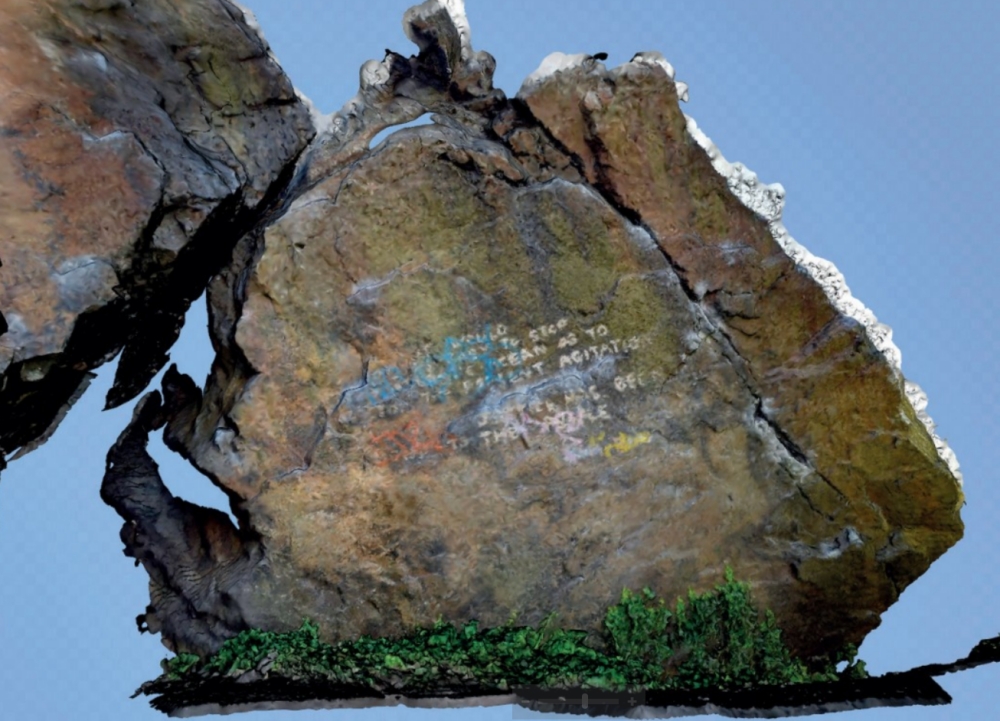 ACCORD work in progress: a photogrammetric model of Pongo boulder (Photo: ACCORD, CC-BY).
References
---
This article originally appeared in IHBC's Context 155, published in July 2018. It was written by:
Siân Jones, Division of History and Politics, University of Stirling
Alex Hale, Historic Environment Scotland, Edinburgh
Stuart Jeffrey, School of Simulation and Visualisation, Glasgow School of Art
John Hutchinson, School of Geographical and Earth Sciences, East Quadrangle, University of Glasgow
Mhairi Maxwell, V&A Dundee
John Stewart Watson, Stone Country Press, Glasgow
--Institute of Historic Building Conservation
IHBC NewsBlog
IHBC at COP26 - Conserving our Places Conserves our Planet 1-12 Nov 2021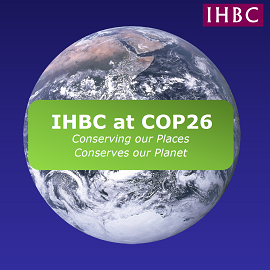 The IHBC seeks to raise awareness and understanding of how building conservation philosophy and practice contributes towards meeting the challenge of climate change.
---
IHBC's latest CONTEXT explores 'Conservation Leadership by the People'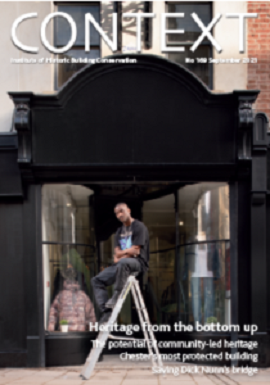 From Amenity Societies and Wentworth Woodhouse to Kurt Schwitters, Scotland's Towns, Chester and more...
---
Edinburgh's Royal High School to become '£55M national centre for music'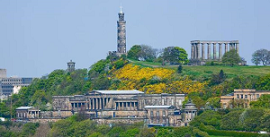 The former Royal High School building in Edinburgh is to be transformed into a £55 million national centre for music after the City of Edinburgh Council agreed to the lease of the historic property.
---
IHBC, CIfA, IEMA launch Principles of Cultural Heritage Impact Assessment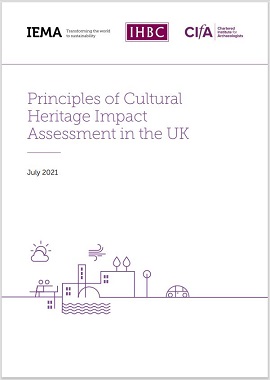 The joint-institute document aims to help maintain cultural heritage by providing a consistent framework across different sectors & geographies
---
Enter Now to Win: IHBC's GASA Awards 2021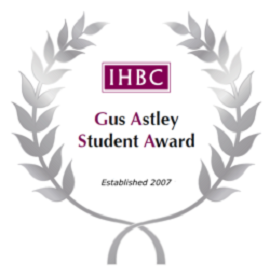 IHBC's Gus Astley Student Awards 2021: Win £500 and a place on IHBC's 2022 Aberdeen School with your built environment/heritage coursework, closes 31/07!
---
Former Harris meat factory mansion in Calne, Wilts, to be restored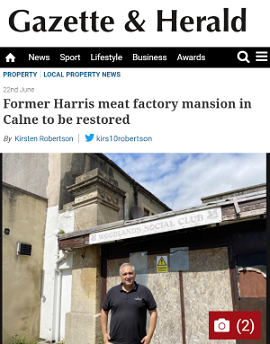 The last remaining buildings on the site of the Harris meat factory family's historic mansion are being restored to their former glory and converted into new homes.
---
CICV Forum introduces professional indemnity insurance guide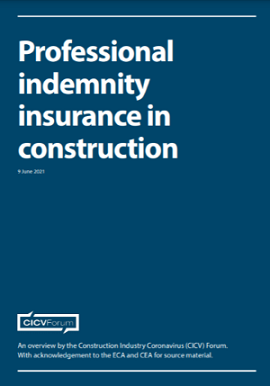 The Construction Industry Coronavirus Forum (CICV Forum) has unveiled a new guide to the crucial and increasingly complex issue of professional indemnity insurance (PII).
---
The World Heritage Committee(WHC): Liverpool should lose its World Heritage status.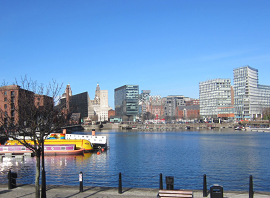 ICOMOS has advised that the new football stadium proposal, if implemented, would have a completely unacceptable major adverse impact its authenticity and integrity.
---
Scotland's CSIC: New plans to transform public spaces into sustainable office hubs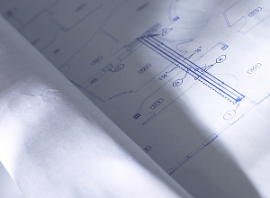 Responding to the changing working patterns of a post-Covid Scotland, the Construction Scotland Innovation Centre (CSIC) has revealed new plans to help retrofit public spaces into out-of-town alternatives to city centre offices.
---
IHBC's latest Context explores 'Applying Digital Technology'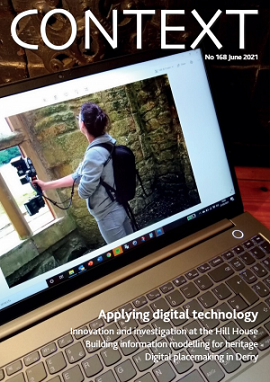 The free-to-access online issue mixes the topical and practical to explore how the sector can best adapt to digital innovation.