Caring for war memorials
The centenary of the Armistice in November 2018 concentrated attention on war memorials, their importance to their local communities, and how they can be conserved and cared for.
During the centenary of the first world war, communities throughout the UK commemorated those who gave their lives. From re-enactments of soldiers' farewells to crochet poppies, these initiatives remind us that even though the world has changed enormously, our wish to commemorate those who made the ultimate sacrifice remains just as strong.
The local war memorial is often a simple stone cross with inscriptions of the deceased. Its appearance, particularly around Armistice Day, becomes an important focus of pride and civic concern. These memorials are not only important in allowing us to remember the fallen, but they are also vital historical records of the first world war. There are estimated to be around 100,000 war memorials in the UK, 44 per cent of them being constructed of stone (external and internal).
The primary aim is for the war memorial to be presentable and the inscriptions legible. This often entails cleaning. The most common method is commercial steam cleaning (which generates a combination of superheated water and steam). Working at temperatures of between 120 and 150°C and pressures of 30–150 bar, the machines can quickly and effectively remove soiling. They require care and patience from the operator to make sure the stonework is not over-cleaned. Over-cleaning can damage the stone surface. A cleaner appearance can lead to an increase in the frequency of cleaning and, as a consequence, increased maintenance costs. Ironically, over-cleaning can result in the inscriptions being even harder to read.
It is often said that high temperature steam can have a biocidal effect, destroying biological growth (including subsurface roots) and preventing future regrowth. Calculations based on temperature at depth indicate that the steam would have to be in contact with the stone for more than 40 minutes for this effect to be achieved. This method is just one from a range of cleaning options that should be considered. Hand cleaning with stiff bristle brushes may be a more effective and sensitive option, particularly on more fragile areas. Although this is labour intensive, its simplicity compared to the logistics of setting up bulky machinery makes it a highly convenient and effective option.
Should we expect a memorial of almost 100 years old to look as good as new? The general consensus from War Memorials Trust, the Commonwealth War Graves Commission and Historic England is that a war memorial should look cared for. This means that inscriptions should be legible, but there will be some loss of definition; surfaces and arrises are likely to be weathered; and a certain level of soiling is acceptable.
Inscriptions are a key component of a war memorial: the commemorative text is essential to the memorial's significance. Legibility, however, does not mean that every letter is crisply defined. Some parts of letters may be missing, but a full understanding of the inscription is feasible. An early Commonwealth War Graves Commission committee, which included Edwin Lutyens, considered the issue of legibility. They advised that 'inscriptions may be carved in stone for many uses but the monumental inscription is usually designed to be a record for those who care to search for it rather than an announcement to the world – not so much an advertisement as a confidence.' This approach remains relevant today. Furthermore, it allows the maximum amount of historic fabric to be retained, while keeping the details of the dedications legible.
Structural issues and failures in stone war memorials are rare. Any concerns should always be investigated by an experienced professional, who can call on a structural engineer. Health and safety precautions must be taken. Failure of foundations or cores can have a catastrophic effect and internal iron fixings can cause movement and cracking of stonework. Though invasive and costly, these issues can all be remedied with the right experience and sensitivity of a conservation practitioner.
Bronze elements feature as plaques and sculptural elements. These withstand the elements well, but over time their surfaces weather, often leaching metal component compounds into the stone below, and in extreme circumstances active corrosion to the metal itself. Treating metalwork is specialised work and should be included in any conservation project to repair a war memorial.
Unfortunately war memorials suffer damage through vandalism or theft. These threats should be considered and a risk assessment carried out, considering any measures that can be taken, such as security (including lighting and insurance cover). As with damage to any historical structure, remedial action should be swift, and undertaken with sensitivity towards the material and its significance.
Continuing maintenance is often overlooked, but it is essential to the endurance of a war memorial. Practical measures such as regular removal of debris and cutting back vegetation will help. Regular inspection, referencing previous conditions surveys and photographs, will highlight any changes in the condition over time.
The care cycle begins with researching the design and construction of the war memorial, and identifying its history, including any past works. This information helps to define the war memorial's significance, including any designation. Recording these details and the memorial's current condition through written and visual measures forms the foundation of a conservation maintenance plan, in which all the information can be stored.
A condition survey should be carried out and regularly reviewed, ideally every year. This provides a baseline on which any changes can be monitored, and which helps decide if any work is necessary. A method statement for any proposed work is essential. It outlines the work to be done and how it will be carried out. This information helps the custodian get comparative quotes, and provides information for any statutory consents and funding. Method statements should be prepared by suitably experienced professionals. The work itself should also be carried out by experienced conservation professionals. All work should be recorded, and stored safely with the custodian and within the local historic environment record.
Procurement of services to repair and maintain war memorials can be a tricky business for custodians. Finding the right professionals with the expertise to identify, specify and undertake sensitive repairs can be difficult. And there is the tendering process and listed building or faculty consents to wade through. Once the work is commissioned, there is the work to programme and manage. And, of course, the community need the work done by Armistice Day on 11 November.
Fortunately, plenty of advice and guidance are available. In commemoration of the centenary of the first world war, the Department for Culture, Media and Sport made a £4.5 million fund available for the conservation and protection of war memorials. The First World War Memorials Programme sees Historic England, in partnership with Civic Voice, the Imperial War Museum and War Memorials Trust, working with the public on a programme of recording, research, conservation and listing that ensures war memorials across Britain are protected and the people they commemorate are remembered.
The programme has done much to encourage and educate communities to research and undertake condition surveys for their war memorials. A Heritage Schools campaign by Historic England and War Memorials Trust has provided guidance and kits to support schools to investigate their local war memorial, connecting the youngest generation to these historical artefacts. Civic Voice has encouraged and trained communities across England to research and record war memorials through a series of workshops and online information.
Historic England has also sought to recognise the importance of memorials to our shared heritage, and to protect memorials by adding and upgrading 2,500 war memorials on the National Heritage List for England. The Imperial War Museum's War Memorials Register continues to grow.
The War Memorials Trust website has step-by-step guidance on topics to support the custodian through these procedures. During the centenary period, it has granted £2 million to support repairs to war memorials throughout the UK.
Another programme initiative has been to provide a series of free online guidance on best practice for conserving war memorials. Focusing on topics which are poorly understood, the guidance aims to enhance knowledge of a variety of audiences, from custodians, through to professionals and practitioners.
Examining best practice has given rise to a series of technical questions that need further research and clarification. With legislation tightening on the environmentally harmful component chemicals (quarternary ammonium compounds) of biocides, the use of these products is becoming increasingly prohibitive. Although these products effectively kill microbiological growths by breaking down the cells, their effectiveness lasts at best no more than two years. Historic England is undertaking research to better understand the performance of biocides and on alternative approaches to treating microbiological growth.
Information on war memorials generated through the First World War Memorials Programme can be found at http://www.ukwarmemorials.org/ a one-stop portal for information about looking after war memorials.
Records of war memorials can be found at https://www.iwm.org.uk/memorials the Imperial War Museum's archive of war memorials, which contains links to corresponding records in War Memorials Online and (if the memorial is listed) the National Heritage List for England. At https://www.warmemorialsonline.org.uk anyone can upload photos and information on the condition of a war memorial.
Technical guidance on managing and looking after war memorials can be found at https://historicengland.org.uk/advice/technical-advice/war-memorials/. See also http://www.warmemorials.org.
---
This article originally appeared in IHBC's Context 157 (Page 44), published in November 2018. It was written by Clara Willett, a senior architectural conservator in the building conservation and research team at Historic England.
--Institute of Historic Building Conservation
IHBC NewsBlog
IHBC Marsh Awards 2022 launched - Submissions Close 31 March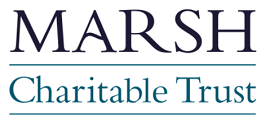 A chance to nominate retired IHBC members and/or successful learners in heritage skills, with prizes that include £500 and a free place at the IHBC's Aberdeen 2022 Annual School in June.
---
IHBC-SAHGB announce 2021 annual research award winner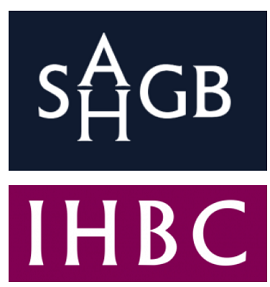 Donald Insall Associates has been announced as the winner of the new joint award with the Society of Architectural Historians of Great Britain (SAHGB). The award celebrates the quality of architectural-historical research produced as private consultants or for public bodies etc.
---
IHBC at COP26 - Conserving our Places Conserves our Planet 1-12 Nov 2021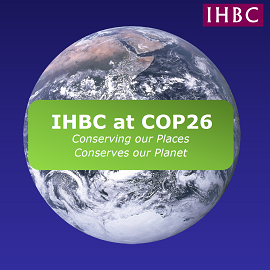 The IHBC seeks to raise awareness and understanding of how building conservation philosophy and practice contributes towards meeting the challenge of climate change.
---
IHBC's latest CONTEXT explores 'Conservation Leadership by the People'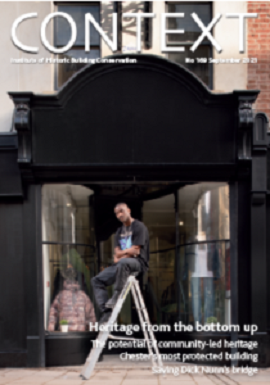 From Amenity Societies and Wentworth Woodhouse to Kurt Schwitters, Scotland's Towns, Chester and more...
---
Edinburgh's Royal High School to become '£55M national centre for music'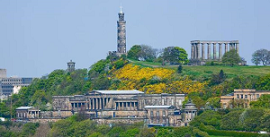 The former Royal High School building in Edinburgh is to be transformed into a £55 million national centre for music after the City of Edinburgh Council agreed to the lease of the historic property.
---
IHBC, CIfA, IEMA launch Principles of Cultural Heritage Impact Assessment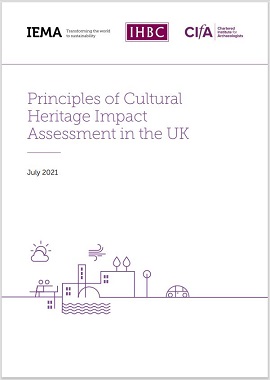 The joint-institute document aims to help maintain cultural heritage by providing a consistent framework across different sectors & geographies
---
Enter Now to Win: IHBC's GASA Awards 2021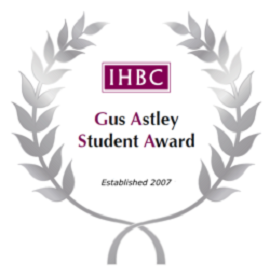 IHBC's Gus Astley Student Awards 2021: Win £500 and a place on IHBC's 2022 Aberdeen School with your built environment/heritage coursework, closes 31/07!
---
Former Harris meat factory mansion in Calne, Wilts, to be restored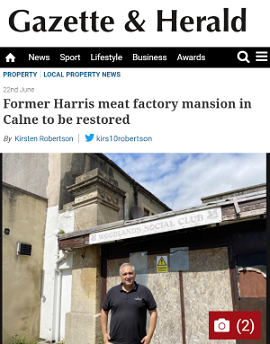 The last remaining buildings on the site of the Harris meat factory family's historic mansion are being restored to their former glory and converted into new homes.
---
CICV Forum introduces professional indemnity insurance guide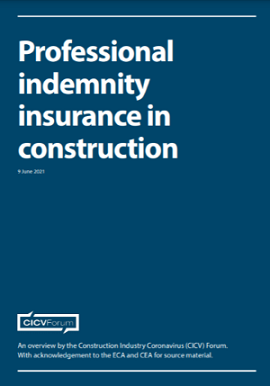 The Construction Industry Coronavirus Forum (CICV Forum) has unveiled a new guide to the crucial and increasingly complex issue of professional indemnity insurance (PII).
---
The World Heritage Committee(WHC): Liverpool should lose its World Heritage status.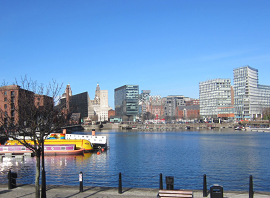 ICOMOS has advised that the new football stadium proposal, if implemented, would have a completely unacceptable major adverse impact its authenticity and integrity.