Royal Ordnance Factories
The production of munitions in the second world war depended on building facilities that were in range of centres of population, safe, efficient and out of reach of the enemy's bombers.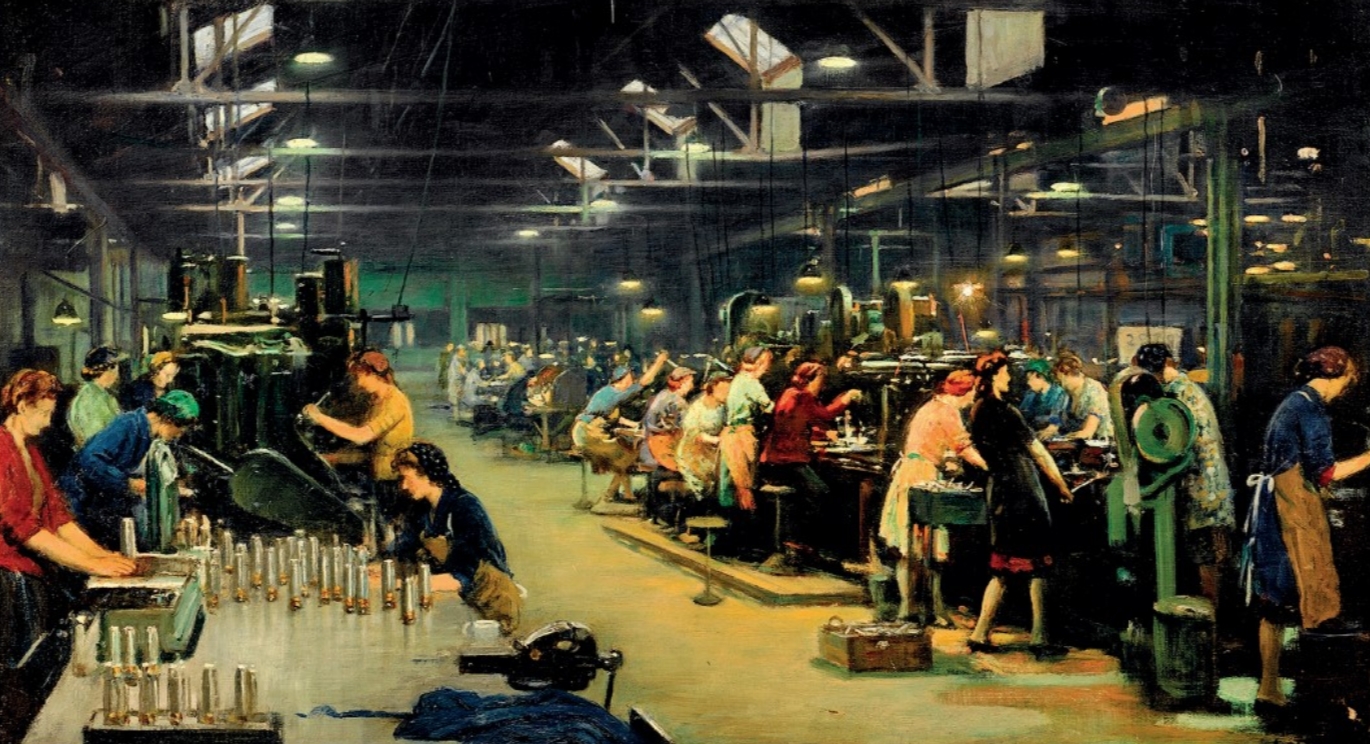 Detail from 'A Munitions Factory' by Frederick William Elwell (1944) showing women working at lathes and other equipment (Image: Imperial War Museum).
Royal Ordnance Factories (ROFs) was the collective name for the UK government's munitions production facilities during and after the second world war. Following the Armistice of 1918, virtually all ammunition factories were closed, but with the rise of the Nazi party in Germany in the mid-1930s and the prospect of another war, the government saw that new factories would be required. In 1934 it was decided to replace the main surviving facility at Woolwich with a new factory in a more secure location near Chorley, Lancashire.
As this scheme progressed, it became evident that more sites would be needed, with Bridgend and Glascoed in South Wales chosen for immediate development and others in the pipeline. The south and east of the country were ruled out as too dangerous for munitions manufacture, and even the midlands were considered unsafe from bombing raids. Yet with a requirement for large numbers of workers, it was important that they were in range of centres of population and high unemployment. By the end of the war 44 munitions factories had been built, grouped under three main generic types: engineering ROFs, explosives ROFs and filling factories.
The explosives ROFs and filling factories in particular occupied huge sites, requiring separation between the individual buildings and an explosives safeguarding zone around the perimeter. ROF Kirby outside Liverpool consisted of more than 1,000 buildings with 18 miles of roads and 23 miles of railway lines within the site. It was built at a cost of £8.5 million, and at its peak there were 23,000 employees. ROF Swinnerton in Staffordshire was even larger, a 490-hectare site with 1,700 buildings, many surrounded by earth banks to contain accidental blasts. In addition to the factory, there was a cinema/theatre, seven hostels for workers and houses for employees with families. Some sites were virtually self-sufficient with their own underground reservoirs, coal-fired power stations, district heating systems, generators, telephone exchanges, laundries, medical centres and mortuaries.
The filling factories, which specialised in filling explosives such as TNT and cordite into bombs, shells, cartridges and pyrotechnics, were the largest and most dangerous of the establishments. At the peak of war production in 1942, 150,000 people were employed in filling factories alone, most of them women. The hours were long, with shift work continuing 24 hours a day, seven days a week. There was a serious risk from accidents involving explosive materials and from handling toxic chemicals. Security was very tight. Items that might cause a spark were banned; not only matches and cigarette lighters, but personal items such as handbags, hair clips, anything made of metal, and even foodstuffs. Those working with sulphur found that their hair and skin turned yellow, and as a result they were known as 'canary girls'.
Under the direction of the Royal Ordnance Engineering Department, those responsible for planning the factories adopted standardisation and unified design. Buildings were laid out like playing cards on a flat table with a grid of roads and railway lines connecting them, the operations grouped together under eight specific explosive-filling functions.[1] Operatives were allocated to a self-contained group and followed a daily routine served by ancillary buildings such as shifting houses (where they changed into buttonless overalls and handed over forbidden items), clocking stations, canteens, rest rooms and air-raid shelters. Cleanliness was crucial as dust or grit admitted into buildings where explosives were present could produce a spark. Even outside, 'cleanways' were maintained, with absorbing grass borders, and were regularly washed down with water to keep them in immaculate condition. The introduction of these huge factories on areas of open farmland was often opposed by countryside campaigners such as the Council for the Preservation of Rural England (as it was then).
As with the factory layouts, the individual buildings were standardised according to functional principles, with no allowance for decorative embellishment. Flexibility was an important consideration, recognising that the nature of munitions would change over time. Almost all the buildings were single storey with brick walls and lightweight steel trussed roofs designed to lift in the event of an explosion. Rows of steel windows provided natural light, and interior walls were plastered and painted white to provide clean, washable surfaces. Storage magazines had flat concrete roofs, often grassed over, and blast-proof concrete walls or earth bunding. The early factories at Chorley, Glascoed and Bridgend had two-storey administration blocks of more commanding scale, but even these were devoid of the neo-Georgian styling of contemporary military airfields or the art deco of commercial factories. The structures, however, were always soundly built, and an understanding of the hazards of handling explosive materials led to a much higher safety record than in the first world war.
After the war, many of the munitions factories were closed, while others served as Ministry of Supply storage depots with a much-reduced workforce. The outbreak of the Korean War in 1951 brought reactivation for a short time, but in 1957 a government review resulted in more closures. As part of the privatisation process in the 1980s the majority were vested in the UK government-owned company Royal Ordnance PLC, which was bought by British Aerospace in 1987. Only one of the 16 second world war filling factories, ROF Glascoed, is used for munitions production today, operated by BAE Systems and supplying explosives for export as well as the Ministry of Defence. While the orthogonal layout of the site survives, as well as a number of the original production buildings, incremental changes have eroded its character.
Other ROFs have become industrial estates, business parks and housing areas. Some accommodate prisons. In a few cases original factory buildings have been successfully adapted for other uses. The main administration building at ROF Chorley is now part of Runshaw College's Euxton Campus, along with a former storage building. The massive filling factory ROF Risley, Warrington, has become the nucleus of Birchwood new town, where four storage magazines can still be seen within Birchwood Forest Park. At other sites, such as ROF Bridgend and ROF Kirkby, a scattering of air-raid shelters, gun emplacements and pillboxes survive among new developments.[2] Meanwhile at ROF Bishopton on Clydeside, a number of buildings remained abandoned after BAE Systems closed the site in 1999, but in 2013 permission was granted for mixed-use development with no provision made for conservation.
While Historic England has carried out research on first world war munitions factories, no thematic study has been made of the second world war ROFs. A few, such as ROF Pembley, ROF Elstow and ROF Chorley, have been the subject of recent archaeological surveys.[3] These show that information can be hard to come by, partly due to secrecy surrounding their former existence, and the huge loss of structures and equipment. Only one munitions factory, Barnbow outside Leeds, has been designated as a heritage asset. This was the first purpose-built filling factory in the UK, dating from 1915. It was also the site of the first major loss of female civilian workers in the first world war. But at the end of the war the buildings were mostly demolished, and the site was a food store in the second world war. It was designated as a scheduled monument in 2016, but only below-ground foundations and earthworks survive.
Probably the best preserved and publicly accessible example is ROF Thorpe Arch near Boston Spa, Yorkshire.[4] This is because in 1961, after the factory was closed, an area consisting of 18 hectares was taken for the establishment of the National Lending Library for Science and Technology (NLLST). The Boston Spa site was chosen because the existing buildings could be easily converted for book storage, and because of its location at the centre of the country with good transport links. Initial conversion from munitions factory to library consisted of joining a number of separate buildings together with link corridors, installing bookstacks, and refurbishment. A chain-driven conveyor belt ensured a continuous flow of items to the packing and dispatch bay. In 1974 the NLLST became the Lending Library Division of the British Library, in the process incorporating the collections of the National Central Library in London and extending coverage to all subjects. With this the UK had a comprehensive document supply service without parallel in the world.
Since then new buildings have been set within the grid of former filling sheds, the recent ones incorporating robotic controlled storage and retrieval facilities. Today the British Library holds books, manuscripts, newspapers, journals, sound and music recordings, videos, patents, maps, stamps, drawings and items in many formats. It is the largest library in the world, with well over 150 million items, and two thirds of this collection is at Boston Spa. Yet the wartime buildings continue to serve their purpose with little change. As the collection continues to grow, so will the demand for new buildings. Fortunately, the ordered layout, flexible and functional nature of the buildings and the spaciousness of the site have the capacity to accommodate growth. It is gratifying too that the library is committed to protecting and celebrating the wartime legacy of these exceptional military works and the proud memories of all who contributed to the war effort.
References
---
This article originally appeared in IHBC's Context 160 (Page 12), published in July 2019. It was written by Peter de Figueiredo, a heritage consultant.
--Institute of Historic Building Conservation
IHBC NewsBlog
Interdisciplinary IHBC accreditation recognised by CSCS for PQP Cards

Sector lead the Construction Skills Certification Scheme (CSCS) has recognised the IHBC's professional accreditation and support (CPD etc.) in awarding its PQP (Professionally Qualified Person) cards.
---
IHBC Heritage Marketplace provides learning-led virtual engagement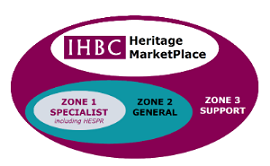 The IHBC's 2022 Aberdeen School Heritage MarketPlace (4.30-7.30PM, 15 June) is designed to extend the scope of a traditional IHBC School exhibition floor.
---
Unearthing the history of Gloucester's 'the Fleece' Hotel starts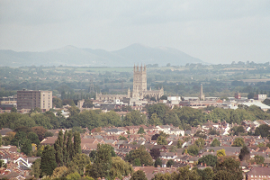 Work to repair a fire-hit medieval hotel in Gloucester is underway as crews have started work to strip back some of the modern trappings and reveal the historic framework.
---
Booking Open for IHBC Annual School: Aberdeen, 16-18 June 2022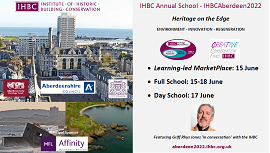 Options for in-person and virtual delegates to explore 'heritage on the edge' across up to 4 days of IHBC engagement & learning.
---
European Heritage Heads Forum statement on Ukraine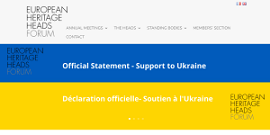 The Secretariat to the European Heritage Heads Forum has has coordinated its declaration of solidarity and support for Ukraine's cultural heritage institutions.
---
Welcome to #IHBC25 – 25 years since we turned professional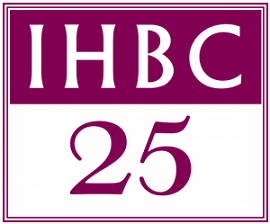 2022 will see the IHBC mark a quarter of a century since our incorporation as a professional body supporting and accrediting built and historic environment conservation specialists. We're kick-starting it by inviting your ideas on how to mark this special year!
---
IHBC launches new Guidance Note on 'Design sources for historic building conservation'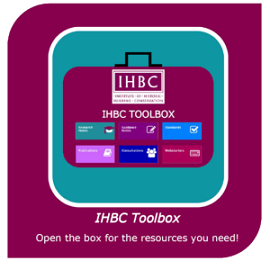 The IHBC's latest Guidance Note adds to the institute's open-access, online practitioner's Toolbox.
---
England's communities empowered to shape design of neighbourhoods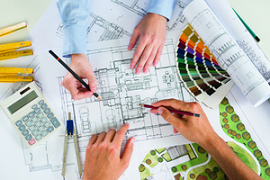 Twenty-five areas in England from Bournemouth to Carlisle have been awarded a share of £3 million to help them set their own standards for design locally. "move from a vicious circle of generic development to a virtuous circle of regenerative development".
---
IHBC-SAHGB announce 2021 annual research award winner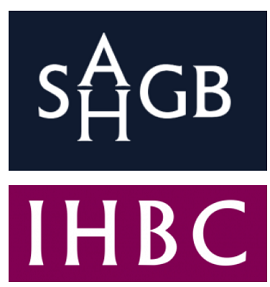 Donald Insall Associates has been announced as the winner of the new joint award with the Society of Architectural Historians of Great Britain (SAHGB). The award celebrates the quality of architectural-historical research produced as private consultants or for public bodies etc.
---
IHBC at COP26 - Conserving our Places Conserves our Planet 1-12 Nov 2021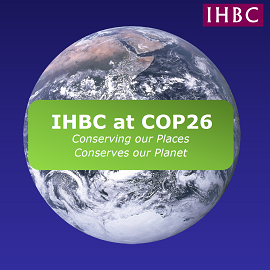 The IHBC seeks to raise awareness and understanding of how building conservation philosophy and practice contributes towards meeting the challenge of climate change.