Demolishing Modernism: Britain's lost post-war gems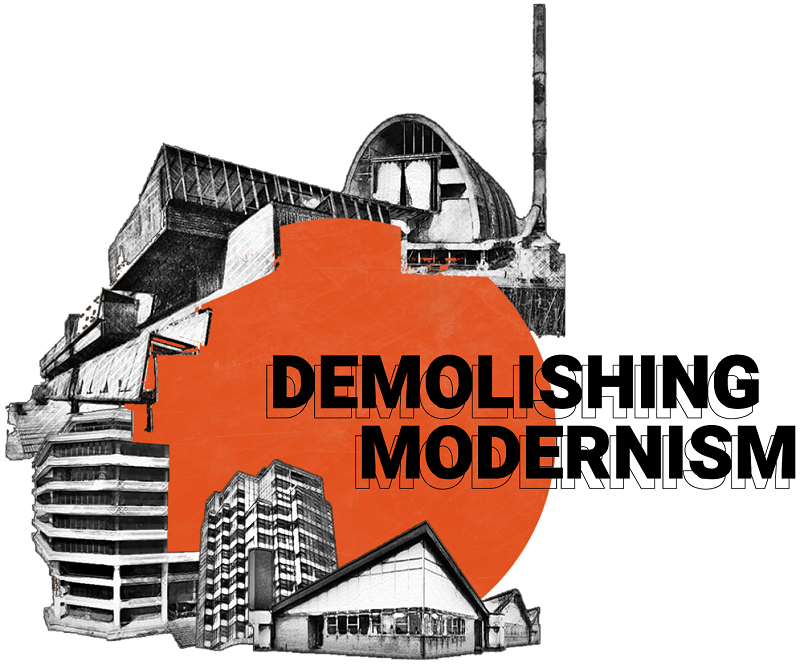 Both revered and reviled, modernist architecture divides opinion in the UK.
Despite being recognised as an important architectural movement, many examples have been demolished. GoCompare have created an illustrated tribute to the modernist buildings that have been recently lost.
[edit]
The Tricorn Centre, Portsmouth
(1966 - 2004; Owen Luder and Rodney Gordon; Brutalist)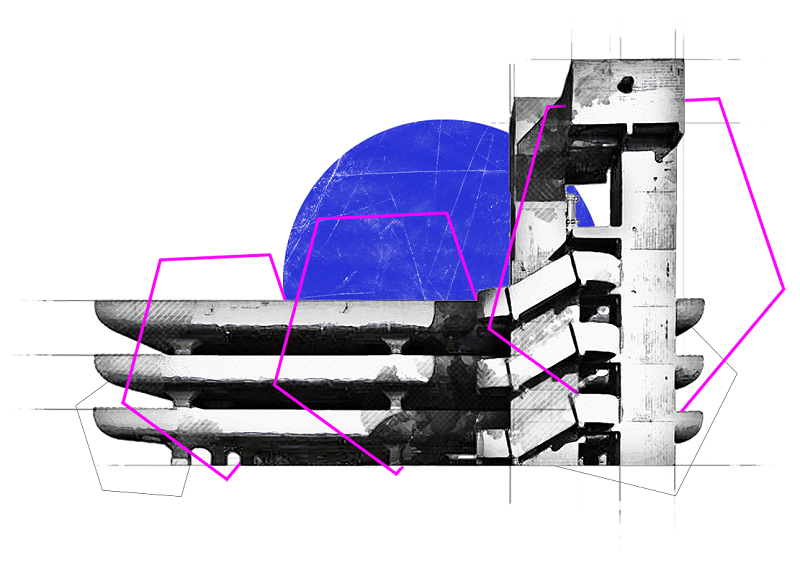 The Tricorn Centre was designed by Owen Luder and Rodney Gordon and was officially opened in 1966. When viewed from the air, the construction site looked like a tricorn hat, hence the building's name.
The Tricorn was built as part of Portsmouth's revitalisation efforts. It was deliberately designed without embellishment, intending to offer a 'blank canvas' which businesses would fill with colours from their signage and displays.
The centre was voted the 3rd ugliest building in the UK in the 80s, the most hated building by BBC Radio 4 listeners in 2001, and the Prince of Wales described it as "a mildewed lump of elephant droppings". Although numerous attempts were made to get the building listed and protected, it was demolished in 2004.
(1970 - 2010; John Bancroft; Brutalist)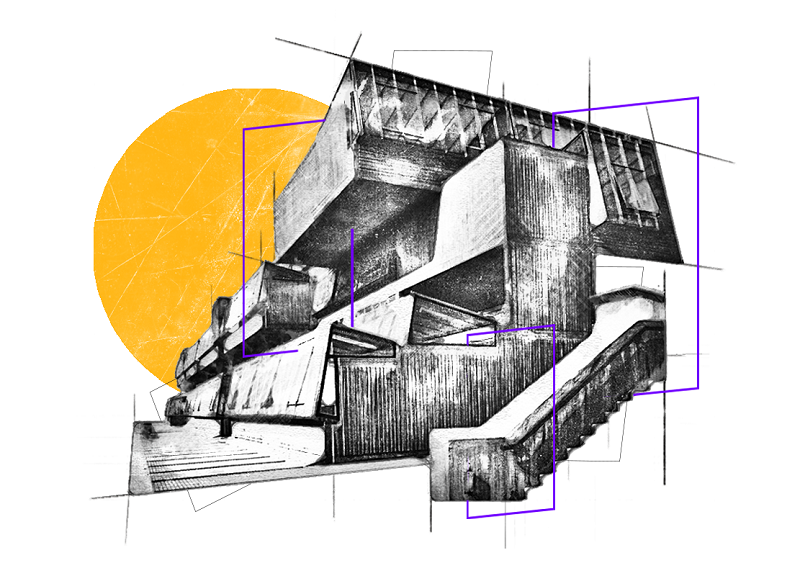 Described as 'an ancient monument of the future', by Architects' Journal, this was definitely no ordinary school.
Built between 1967-1970, it was constructed of unadorned concrete and glass. The school won awards for its architectural quality in 1966 and 1972.
Sadly, the stylistic elements which made it famous (concrete and floor to ceiling glass) made it extremely hot during summer, and very cold in winter. This combined with deterioration of the fabric of the building led to plans for its demolition.
Despite fierce opposition from the Twentieth Century Society and prominent architects and critics, the decision to demolish it was made and executed by mid-2010.
(1974 - 2016; John Madin; Brutalist)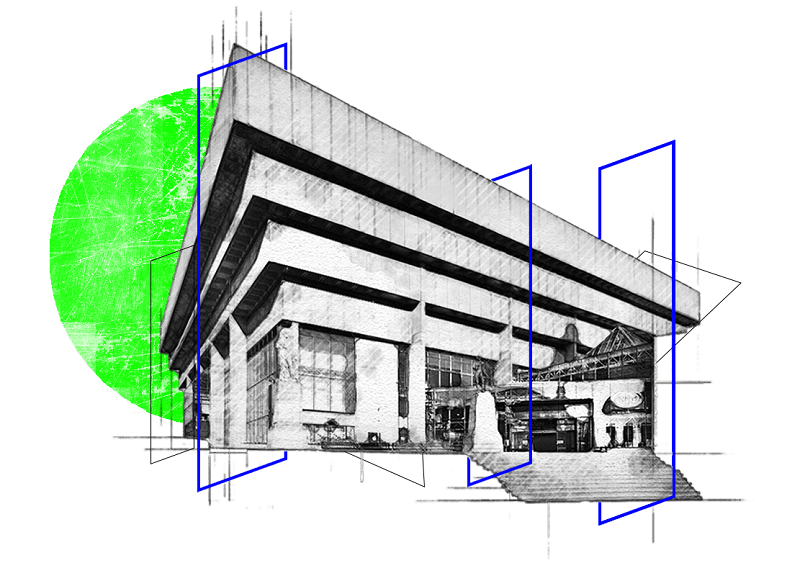 Designed by John Madin and finished in 1974, this was Birmingham's main public library for almost 40 years, and the largest municipal library in Europe when built.
The library was part of a wider regeneration scheme for Birmingham's Inner Ring Road area, with the aim of creating a new civic centre.
Originally the building was designed to endure hard wear with minimal maintenance costs, however, financial constraints brought about many changes to the initial designs, and also led to the use of lower-quality materials.
Despite having been called a symbol of social progressivism, attempts to gain listed status failed twice, and it was demolished in 2016.
(1967 - 2010; Owen Luder Partnership; Brutalist)
This multi-storey car park and shopping complex was designed by Rodney Gordon while he was working for the Owen Luder Partnership, and opened its doors in 1967.
By the time of its opening, interest in the Brutalist movement had started to fade but the building was still seen as an impressive example of the style. Parts of the complex - notably the rooftop restaurant that never managed to find a tenant - were featured in the film 'Get Carter' starring Michael Caine.
The unpopularity of the uncompromising design and lack of proper maintenance led to the demolition of the building, in 2010.
[edit] Derwent Tower, Dunston
(1972 - 2012; Owen Luder Partnership; Brutalist)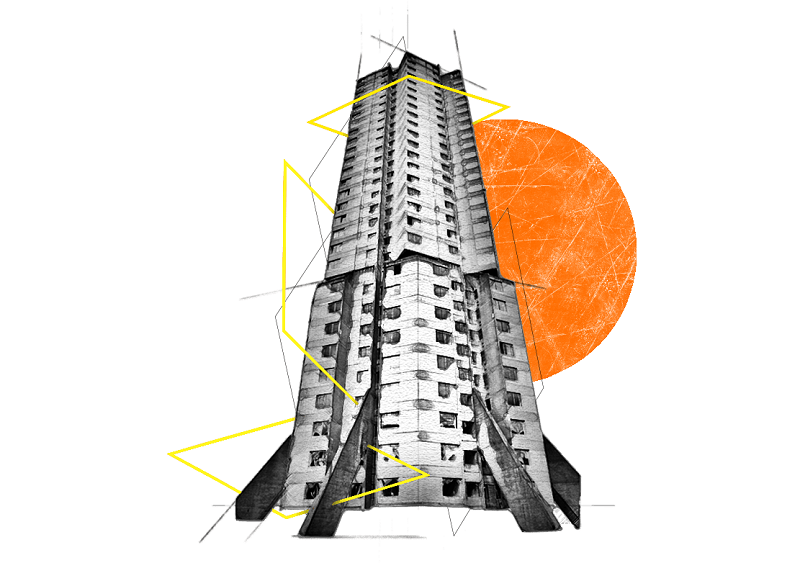 Building this 29-storey apartment building in Dunston, Tyne and Wear, was very challenging, mainly due to adverse ground conditions.
In order to create solid foundations for the structure, Owen Luder Partnership turned to techniques used in harbours. The tower's foundations were so deep that were later turned into an underground garage area for residents. Flying buttresses reaching up to the fifth floor were also used as an additional support to the foundations.
Lack of maintenance and neglect led to the tower's decline, making it unpopular among locals and keeping it from acquiring a listed status. Its demolition was completed in 2012.
[edit] Greenside, Virginia Water, Surrey
(1937 - 2003; Connell, Ward and Lucas; Modernist)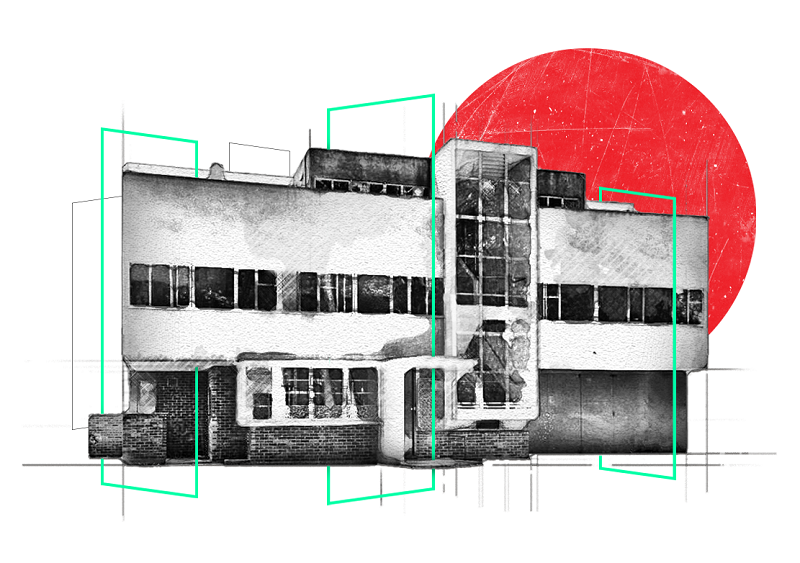 Built in 1937 by pioneers in modern design in the UK, Connell, Ward & Lucas, Greenside in Virginia Water, was heavily influenced by Le Corbusier.
The building was praised for its 'total design' (as opposed to a few modern ideas applied to the architecture of a traditional British home), and it was awarded a Grade II listing. Its construction paved the way for a number of modern buildings to be constructed across Britain.
Despite its listed status and without consent, the owner demolished it in 2003 arguing that the Human Rights Act justified his actions.
The Twentieth Century Society called for the owner to be prosecuted, and the owner was subsequently convicted and fined.
(1959 - 2008; Chamberlin, Powell and Bon; Brutalist)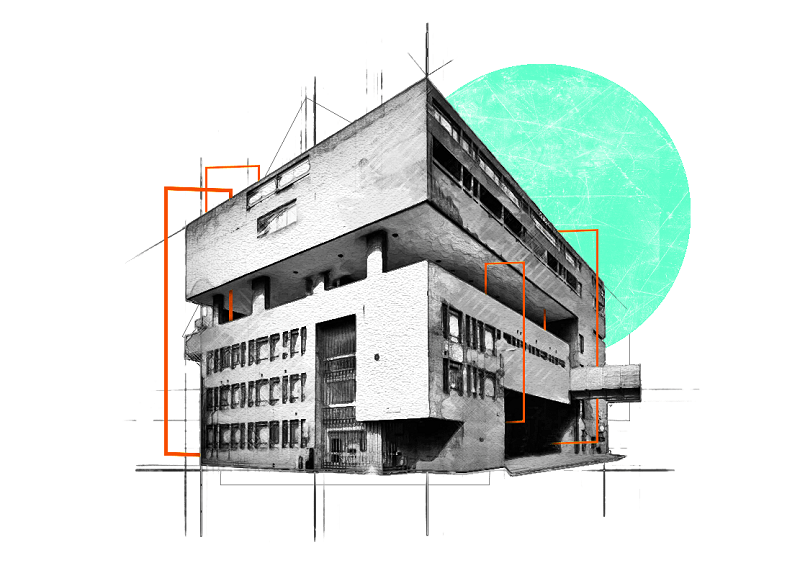 Built as part of the City of London's regeneration plan after the Blitz, Milton Court was the first section of the Barbican to be completed in 1959.
A tribute to Le Corbusier's Shodhan House, it was used to house public services including a fire station and coroner's court, and was connected to the rest of the complex by two adjacent bridges.
There was a wave of support for Milton Court to be awarded listed status alongside the rest of the Barbican complex, however, the decision to demolish it based on 'stylistic inconsistencies' was made.
The City of London lost this part of its post-Blitz history in 2008, when this building's demolition was completed.
[edit] Dunlop Rubber Factory, Brynmawr
(1951 - 2001; Architects' Co-Partnership; Modernist)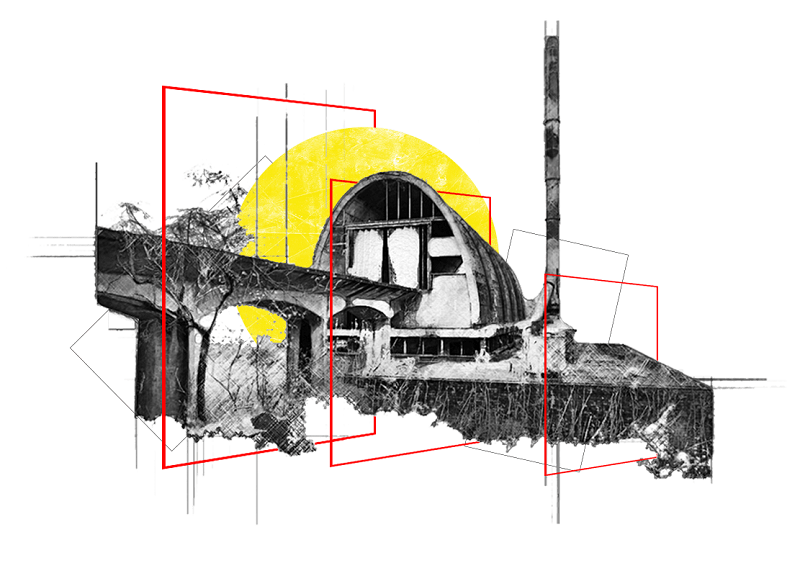 Designed and completed in 1951, it was funded with government money to replace the jobs lost thanks to the closure of local coal mines.
Despite being hailed as a masterpiece, the factory itself was never a commercial success, and was sold to Dunlop just one year after its completion.
The factory was run by Dunlop for 30 years, before it closing in 1982. In 1986, it became the first post-war building in Britain to be listed.
Its listed status and strong opposition from the Welsh Heritage Agency, the Twentieth Century Society and other organisations weren't enough to save it from getting demolished in 2001. Today, only the pump and boiler houses remain.
[edit]
Gilbey's Gin HQ, Harlow
(1963 - 1993; Peter Falconer and Associates; Brutalist)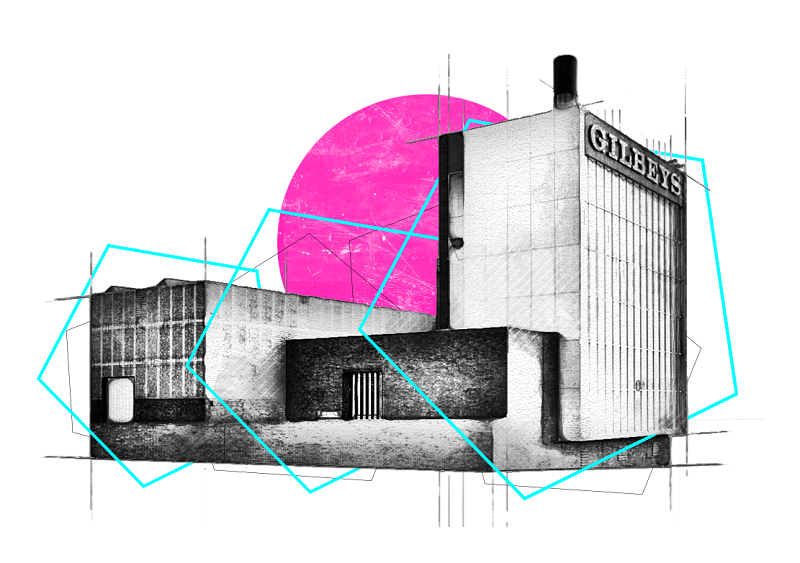 Designed by Peter Falconer & Associates, this building was completed in 1963, when the company moved its operation from London to Harlow, Essex.
Traditionally, a factory would have been built in a peripheral industrial zone of the city. However the local council gave permission for it to be built on a prominent hillside site, provided that its design would be worthy of such a location.
Despite achieving listed status in 1992, the complex was nevertheless demolished in 1993, just one year after becoming listed. A supermarket was built on the site. The Twentieth Century Society called for a public inquiry, but their request was rejected.
[edit] Royal Mail Mechanised Letter Office, Hemel Hempstead
(1985 - 2012; Aldington, Craig and Collinge; High-Tech)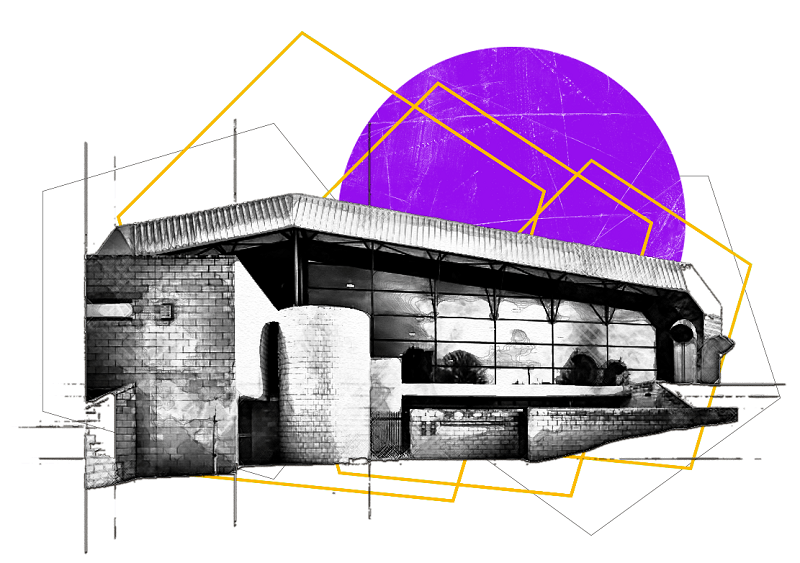 To help Royal Mail cope with the rising volume of mail and the introduction of postcodes in the early 80s, Aldington, Craig and Collinge built this facility between 1984 and 1985.
The building was seen as an ode to high-tech architecture. On the first day of full operation, an employee said that the building looked like a cathedral, which was taken as a major compliment by the architect.
The Post Office chose to sell the site to a housing association, which, despite protests, elected to demolish the facility in 2012. The site is now occupied by housing.
[edit] Why is this happening in the UK?
Catherine Croft, Director of the Twentieth Century Society, sums up the issue well:
"As a society we tend to under-value the architectural accomplishments of the preceding generation, but in time the most loathed and deeply unfashionable buildings can end up both loved and listed. It's hard to remember just how reviled Victorian Gothic once was, now that St. Pancras, which was only saved by the efforts of John Betjeman and the Victorian Society, is a treasured masterpiece and a glamorous hotel.
"Good C20th architecture is losing out to more easily understood building periods such as Victorian and Georgian when it comes to the increasing pressures for redevelopment. But these buildings are a valuable legacy which add to the richness of the fabric of our architectural heritage and the best examples should be safeguarded for future generations. Sadly this is just not happening. These buildings formed the background to our everyday lives and their absence will impoverish us all."
---
This article was originally published by GoCompare here.
IHBC NewsBlog
IHBC's HESPR Pick this week: Transform church into community centre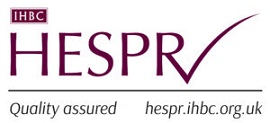 The IHBC Director's top pick this week: an opportunity to transform a church into a community centre of environmental awareness, valued £555k, closing 25/11.
---
Construction urged to do more for butterflies and bees, via SNH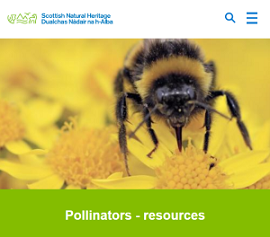 SNH has published new guidance on how best to fit pollinators into urban design and construction with a series of easy steps to suit all project budgets and sizes.
---
Applications now open for the Sustainability Scholarship for 2020: Closing 29/11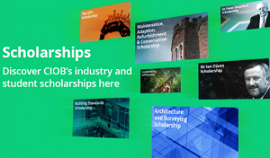 Applications are invited for the Sustainability Scholarship 2020, with successful applicants to receive £3000, support and mentoring from experts, and closing 29 November.
---
Government asked to save plans for Queensbury tunnel cycle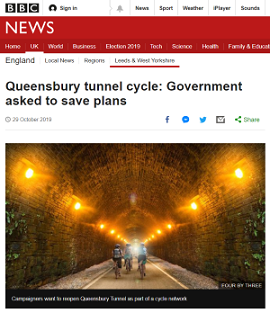 It was hoped the 1.4 mile (2.3km) Victorian Queensbury Tunnel could be used by cyclists travelling between Bradford and Halifax, but plans have been threatened.
---
Case Study in Durham Cathedral: Project Managment and Building Services Challenges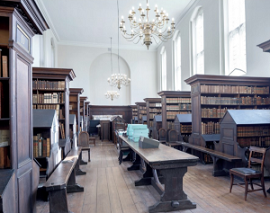 Completing works that widened public access to the hidden architectural spaces and collections of Durham Cathedral showcases exceptional project management.
---
Autumn clamp down on dust by HSE – site visits planned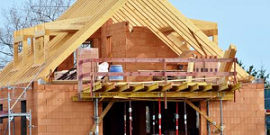 This month HSE is carrying out its latest construction inspection initiative with a focus in particular on measures in place to protect workers from occupational lung disease caused by asbestos, silica, wood and other dusts when carrying out common construction tasks.
---
Public property hubs to be delivered in Birmingham and Peterborough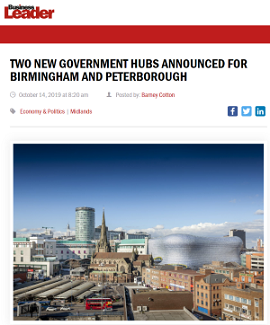 Peterborough and Birmingham are the latest places to benefit from the Government Hubs programme to regenerate city centre sites.
---
Banksy graffiti taken off Grade II listed Yorkshire bridge facing dismantling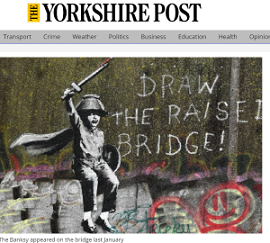 Graffiti by Banksy has been taken off a bridge in Hull as the Grade II (GII) listed Scott Street bridge itself faces dismantling.
---
The Liverpool Grade II 'jewel' that lies empty, derelict and vandalised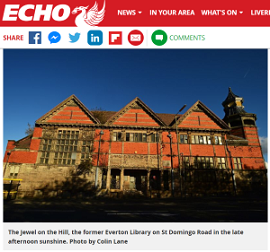 Liverpool landmark the Everton Library, a Grade II (GII) listed building that has been the focus of calls to restore it to its former glory continues to lie leaking, vandalised and derelict, when £5m could renovate the building, reports The Liverpool Echo.
---
Flintshire: Shotton steelworks' John Summers building to be restored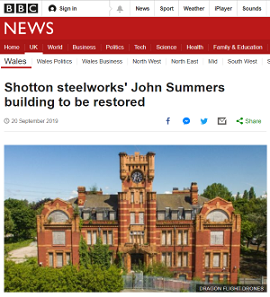 A landmark on a list of the UK's most endangered buildings, Shotton steelworks' Grade II-listed general office and clock tower, is to be brought back to life in Flintshire.
---