Demolishing Modernism: Britain's lost post-war gems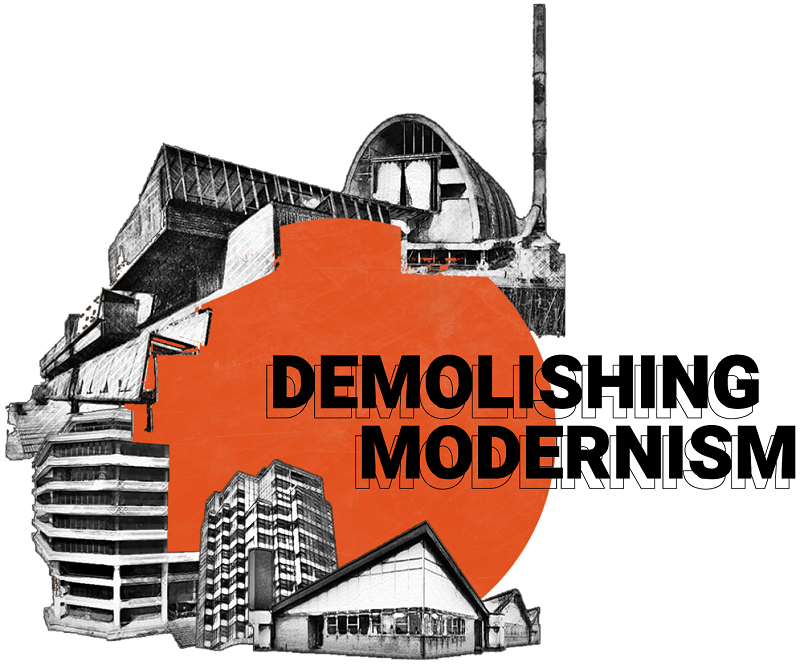 Both revered and reviled, modernist architecture divides opinion in the UK.
Despite being recognised as an important architectural movement, many examples have been demolished. GoCompare have created an illustrated tribute to the modernist buildings that have been recently lost.
[edit]
The Tricorn Centre, Portsmouth
(1966 - 2004; Owen Luder and Rodney Gordon; Brutalist)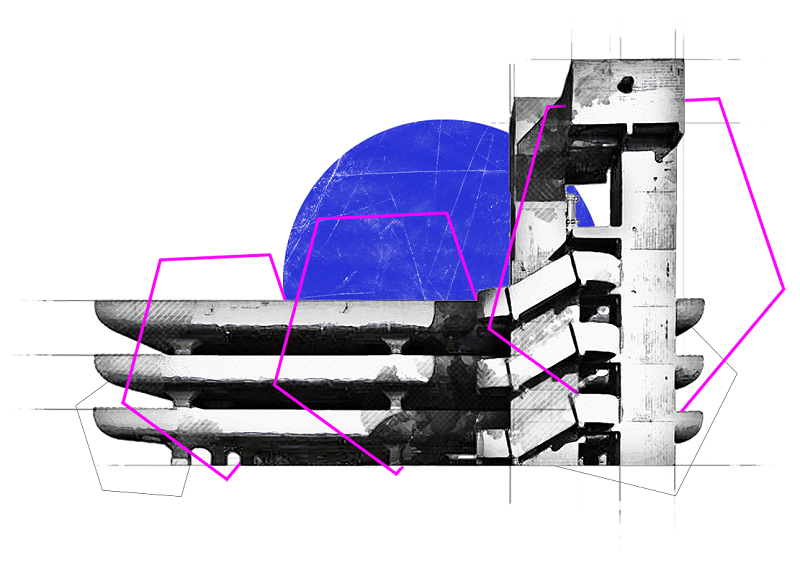 The Tricorn Centre was designed by Owen Luder and Rodney Gordon and was officially opened in 1966. When viewed from the air, the construction site looked like a tricorn hat, hence the building's name.
The Tricorn was built as part of Portsmouth's revitalisation efforts. It was deliberately designed without embellishment, intending to offer a 'blank canvas' which businesses would fill with colours from their signage and displays.
The centre was voted the 3rd ugliest building in the UK in the 80s, the most hated building by BBC Radio 4 listeners in 2001, and the Prince of Wales described it as "a mildewed lump of elephant droppings". Although numerous attempts were made to get the building listed and protected, it was demolished in 2004.
(1970 - 2010; John Bancroft; Brutalist)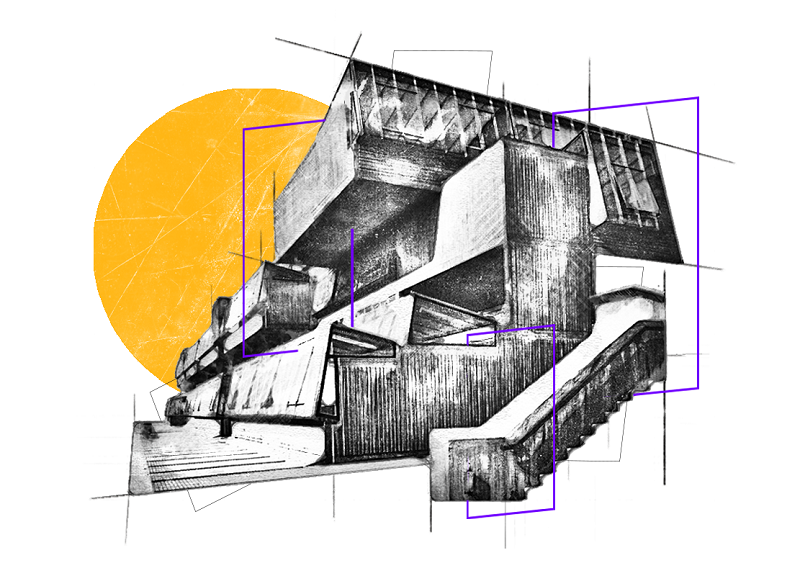 Described as 'an ancient monument of the future', by Architects' Journal, this was definitely no ordinary school.
Built between 1967-1970, it was constructed of unadorned concrete and glass. The school won awards for its architectural quality in 1966 and 1972.
Sadly, the stylistic elements which made it famous (concrete and floor to ceiling glass) made it extremely hot during summer, and very cold in winter. This combined with deterioration of the fabric of the building led to plans for its demolition.
Despite fierce opposition from the Twentieth Century Society and prominent architects and critics, the decision to demolish it was made and executed by mid-2010.
(1974 - 2016; John Madin; Brutalist)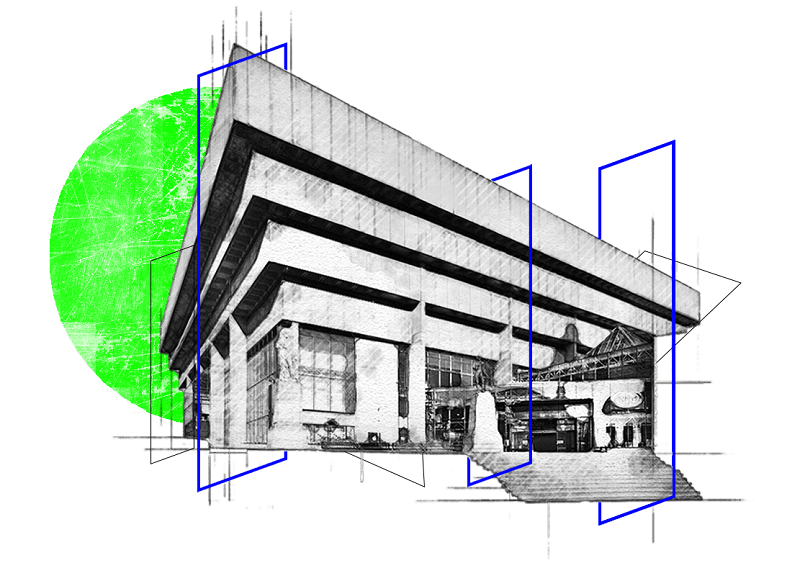 Designed by John Madin and finished in 1974, this was Birmingham's main public library for almost 40 years, and the largest municipal library in Europe when built.
The library was part of a wider regeneration scheme for Birmingham's Inner Ring Road area, with the aim of creating a new civic centre.
Originally the building was designed to endure hard wear with minimal maintenance costs, however, financial constraints brought about many changes to the initial designs, and also led to the use of lower-quality materials.
Despite having been called a symbol of social progressivism, attempts to gain listed status failed twice, and it was demolished in 2016.
(1967 - 2010; Owen Luder Partnership; Brutalist)
This multi-storey car park and shopping complex was designed by Rodney Gordon while he was working for the Owen Luder Partnership, and opened its doors in 1967.
By the time of its opening, interest in the Brutalist movement had started to fade but the building was still seen as an impressive example of the style. Parts of the complex - notably the rooftop restaurant that never managed to find a tenant - were featured in the film 'Get Carter' starring Michael Caine.
The unpopularity of the uncompromising design and lack of proper maintenance led to the demolition of the building, in 2010.
[edit] Derwent Tower, Dunston
(1972 - 2012; Owen Luder Partnership; Brutalist)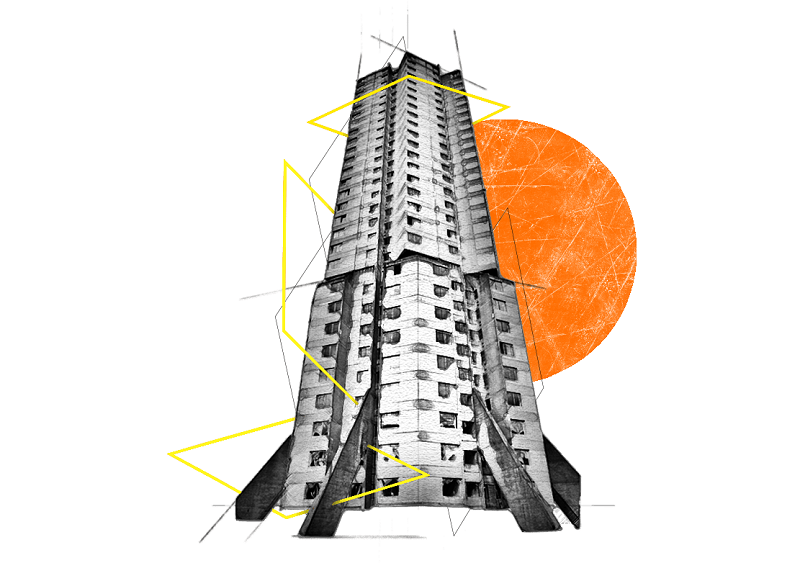 Building this 29-storey apartment building in Dunston, Tyne and Wear, was very challenging, mainly due to adverse ground conditions.
In order to create solid foundations for the structure, Owen Luder Partnership turned to techniques used in harbours. The tower's foundations were so deep that were later turned into an underground garage area for residents. Flying buttresses reaching up to the fifth floor were also used as an additional support to the foundations.
Lack of maintenance and neglect led to the tower's decline, making it unpopular among locals and keeping it from acquiring a listed status. Its demolition was completed in 2012.
[edit] Greenside, Virginia Water, Surrey
(1937 - 2003; Connell, Ward and Lucas; Modernist)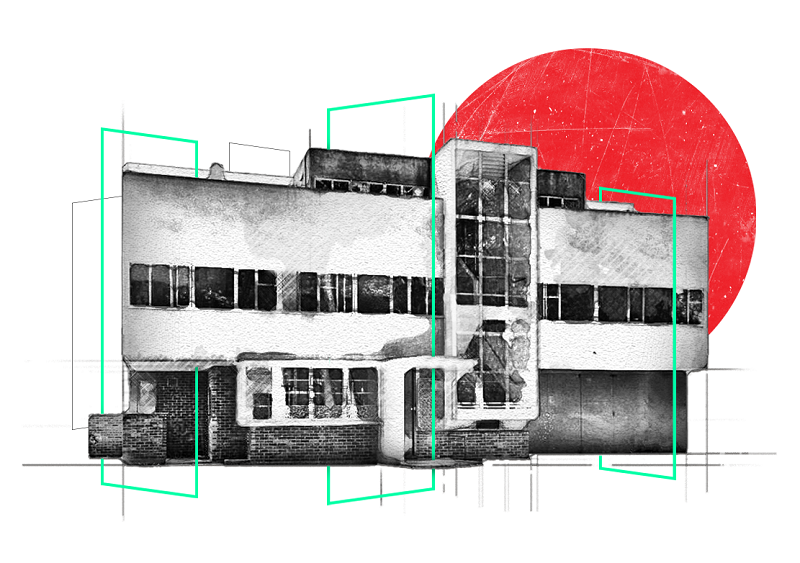 Built in 1937 by pioneers in modern design in the UK, Connell, Ward & Lucas, Greenside in Virginia Water, was heavily influenced by Le Corbusier.
The building was praised for its 'total design' (as opposed to a few modern ideas applied to the architecture of a traditional British home), and it was awarded a Grade II listing. Its construction paved the way for a number of modern buildings to be constructed across Britain.
Despite its listed status and without consent, the owner demolished it in 2003 arguing that the Human Rights Act justified his actions.
The Twentieth Century Society called for the owner to be prosecuted, and the owner was subsequently convicted and fined.
(1959 - 2008; Chamberlin, Powell and Bon; Brutalist)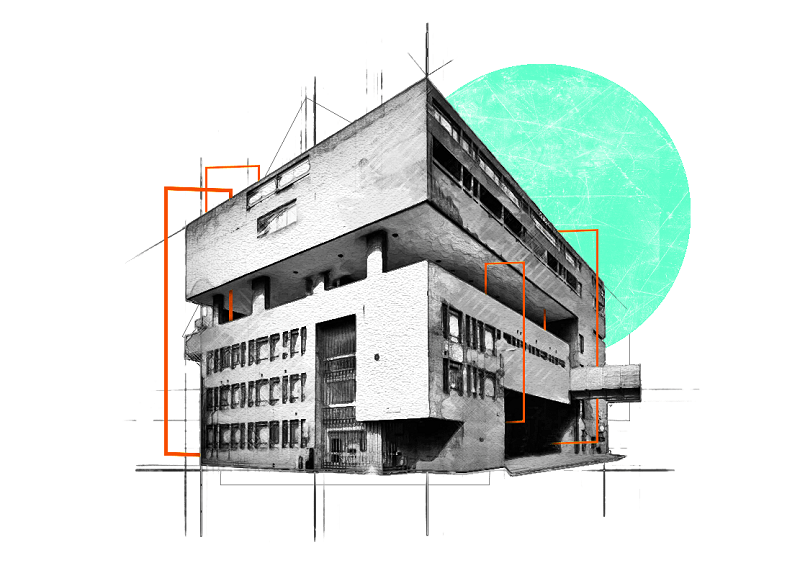 Built as part of the City of London's regeneration plan after the Blitz, Milton Court was the first section of the Barbican to be completed in 1959.
A tribute to Le Corbusier's Shodhan House, it was used to house public services including a fire station and coroner's court, and was connected to the rest of the complex by two adjacent bridges.
There was a wave of support for Milton Court to be awarded listed status alongside the rest of the Barbican complex, however, the decision to demolish it based on 'stylistic inconsistencies' was made.
The City of London lost this part of its post-Blitz history in 2008, when this building's demolition was completed.
[edit] Dunlop Rubber Factory, Brynmawr
(1951 - 2001; Architects' Co-Partnership; Modernist)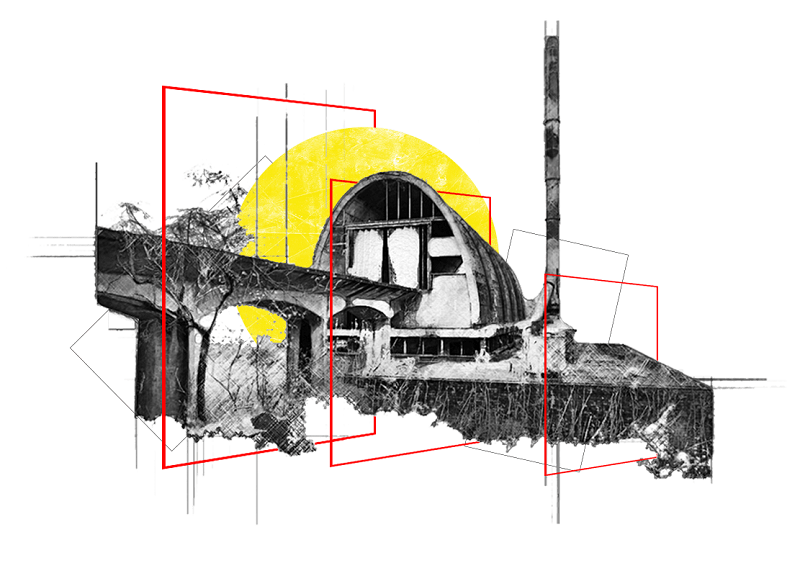 Designed and completed in 1951, it was funded with government money to replace the jobs lost thanks to the closure of local coal mines.
Despite being hailed as a masterpiece, the factory itself was never a commercial success, and was sold to Dunlop just one year after its completion.
The factory was run by Dunlop for 30 years, before it closing in 1982. In 1986, it became the first post-war building in Britain to be listed.
Its listed status and strong opposition from the Welsh Heritage Agency, the Twentieth Century Society and other organisations weren't enough to save it from getting demolished in 2001. Today, only the pump and boiler houses remain.
[edit]
Gilbey's Gin HQ, Harlow
(1963 - 1993; Peter Falconer and Associates; Brutalist)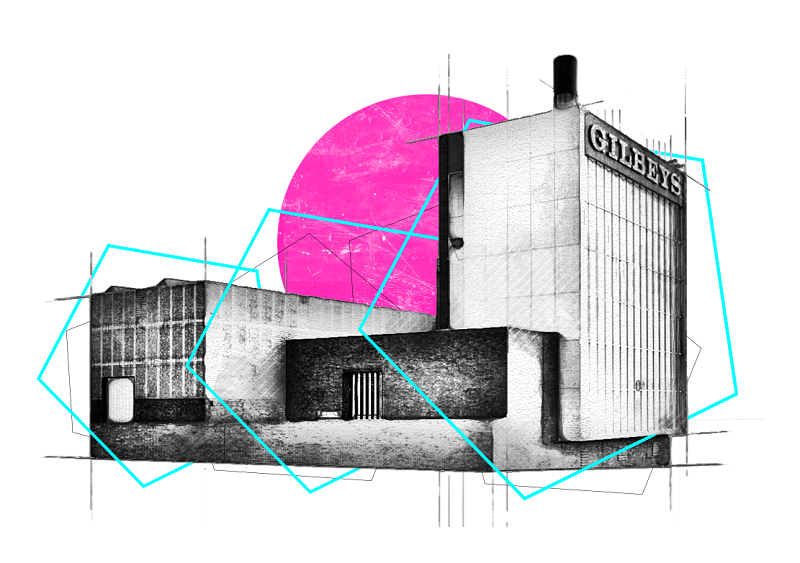 Designed by Peter Falconer & Associates, this building was completed in 1963, when the company moved its operation from London to Harlow, Essex.
Traditionally, a factory would have been built in a peripheral industrial zone of the city. However the local council gave permission for it to be built on a prominent hillside site, provided that its design would be worthy of such a location.
Despite achieving listed status in 1992, the complex was nevertheless demolished in 1993, just one year after becoming listed. A supermarket was built on the site. The Twentieth Century Society called for a public inquiry, but their request was rejected.
[edit] Royal Mail Mechanised Letter Office, Hemel Hempstead
(1985 - 2012; Aldington, Craig and Collinge; High-Tech)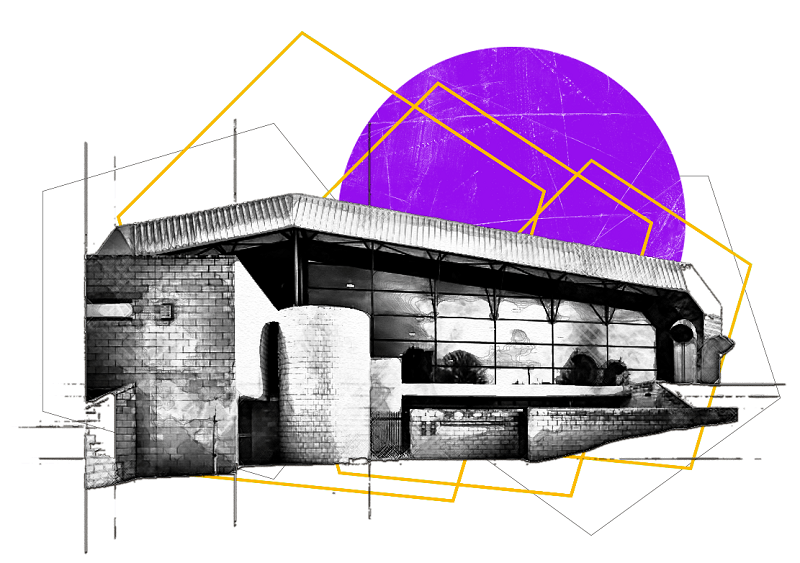 To help Royal Mail cope with the rising volume of mail and the introduction of postcodes in the early 80s, Aldington, Craig and Collinge built this facility between 1984 and 1985.
The building was seen as an ode to high-tech architecture. On the first day of full operation, an employee said that the building looked like a cathedral, which was taken as a major compliment by the architect.
The Post Office chose to sell the site to a housing association, which, despite protests, elected to demolish the facility in 2012. The site is now occupied by housing.
[edit] Why is this happening in the UK?
Catherine Croft, Director of the Twentieth Century Society, sums up the issue well:
"As a society we tend to under-value the architectural accomplishments of the preceding generation, but in time the most loathed and deeply unfashionable buildings can end up both loved and listed. It's hard to remember just how reviled Victorian Gothic once was, now that St. Pancras, which was only saved by the efforts of John Betjeman and the Victorian Society, is a treasured masterpiece and a glamorous hotel.
"Good C20th architecture is losing out to more easily understood building periods such as Victorian and Georgian when it comes to the increasing pressures for redevelopment. But these buildings are a valuable legacy which add to the richness of the fabric of our architectural heritage and the best examples should be safeguarded for future generations. Sadly this is just not happening. These buildings formed the background to our everyday lives and their absence will impoverish us all."
---
This article was originally published by GoCompare here.
IHBC NewsBlog
IHBC Virtual School 19 June: Heritage Reflections & Speculations from a Pandemic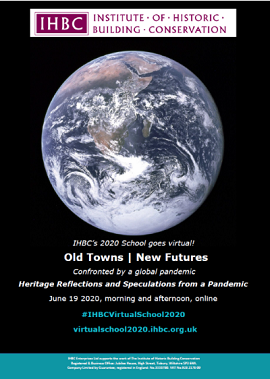 How the current pandemic will shape historic urban areas and their surrounding communities across the globe is impossible to tell. Join us to reflect on the implications for our current approaches to caring for valued places, and even speculate on future strategies and responses.
---
How to Enjoy Heritage from Home, from the Heritage Fund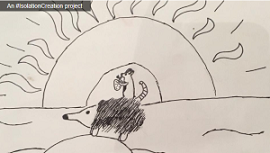 The Heritage Fund has put together a list of heritage-inspired activities to be done from home.
---
Listed Property Owners Club's Spring Checklist for Buildings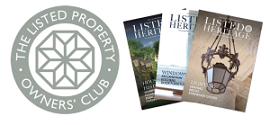 Spring is a good time to stand back and consider any building repairs that are required over the next 12 months, notes the LPOC, and regular inspection and maintenance is the key to keeping homes in good repair, as per its accessible step-by-step guidance.
---
Firefighters tackle blaze at converted Grade II listed former mill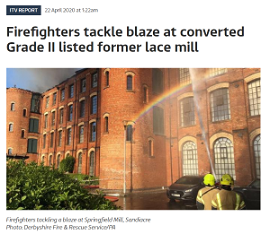 Derbyshire Fire and Rescue Service said "rapid and effective firefighting" had saved three quarters of the mill – which is now apartments.
---
Thieves take advantage of lockdown to steal lead from church roof in Halsham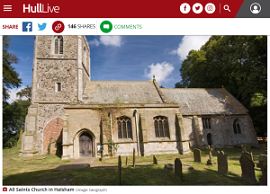 Police have appealed for witnesses after thieves stole lead from the roof of All Saints Church in Halsham near Hedon during the coronavirus lockdown.
---
IHBC's CPD Circular provides info on digital CPD opportunities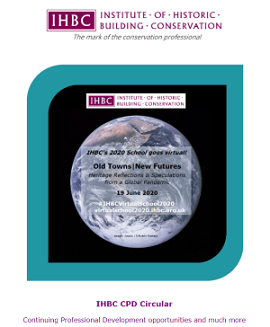 The regular newsletter showcases the IHBC's own Continuing Professional Development (CPD) content as well as online opportunities from 'IHBC Recognised CPD Providers' and other conservation related training and events.
---
Frank Lloyd Wright houses offer virtual tours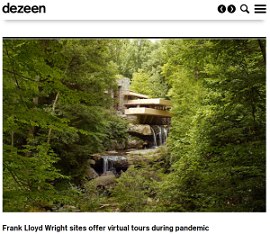 To make sure the public still has access to twelve of those famous works, #WrightVirtualVisits has been launched, which offers virtual tours of 12 iconic houses.
---
CIC's Coronavirus Digest review and survey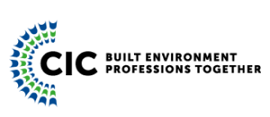 The Construction Industry Council's (CIC's) 'CIC Coronavirus Digest – Issue 8' surveys the latest government advice with updates from the construction industry.
---
COVID-19: Advice and Updates collated from the Heritage Sector
Organisations with conservation links have been collating resources on COVID-19 impacts, including Built Environment Forum Scotland (BEFS), Historic Environment Forum, The Heritage Alliance (THA), and Historic England, on cleaning surfaces.
---
Councils considering 'executive powers' as measures to avoid planning gridlock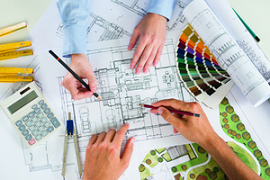 Councils are reported to be considering taking up rarely-used executive powers to keep the planning and development system moving during the coronavirus pandemic.
---
Historic England provides updated flood recovery advice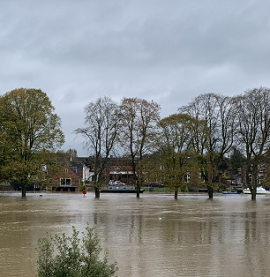 Historic England's 'After a Flood' provides timely advice on how to dry walls properly and avoid further damage to the building fabric.
---
Conservation of Timber Buildings: an example of evolving conservation techniques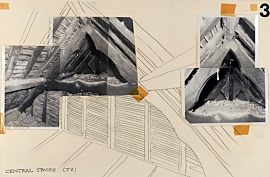 Context Issue 162 offers a peek into an archive of timber conservation history through the records of the practice of FWB and Mary Charles Chartered Architects.
---
Call for VAT rates for Refurbishment to be Reduced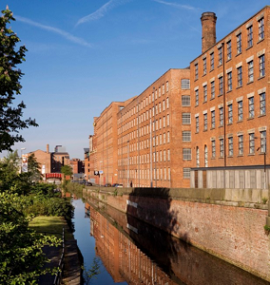 To meet the government's target of being carbon neutral by 2050, we must recycle, reuse and responsibly adapt our existing historic buildings, according to this year's Heritage Counts report, so Historic England and partners are calling for a reduction in VAT rates to incentivise this more sustainable option.
---