Second world war heritage at sea
Experience learned from the centenary of the first world war can shine new light on public understanding of the diverse heritage of the second world war that lies beneath the waves.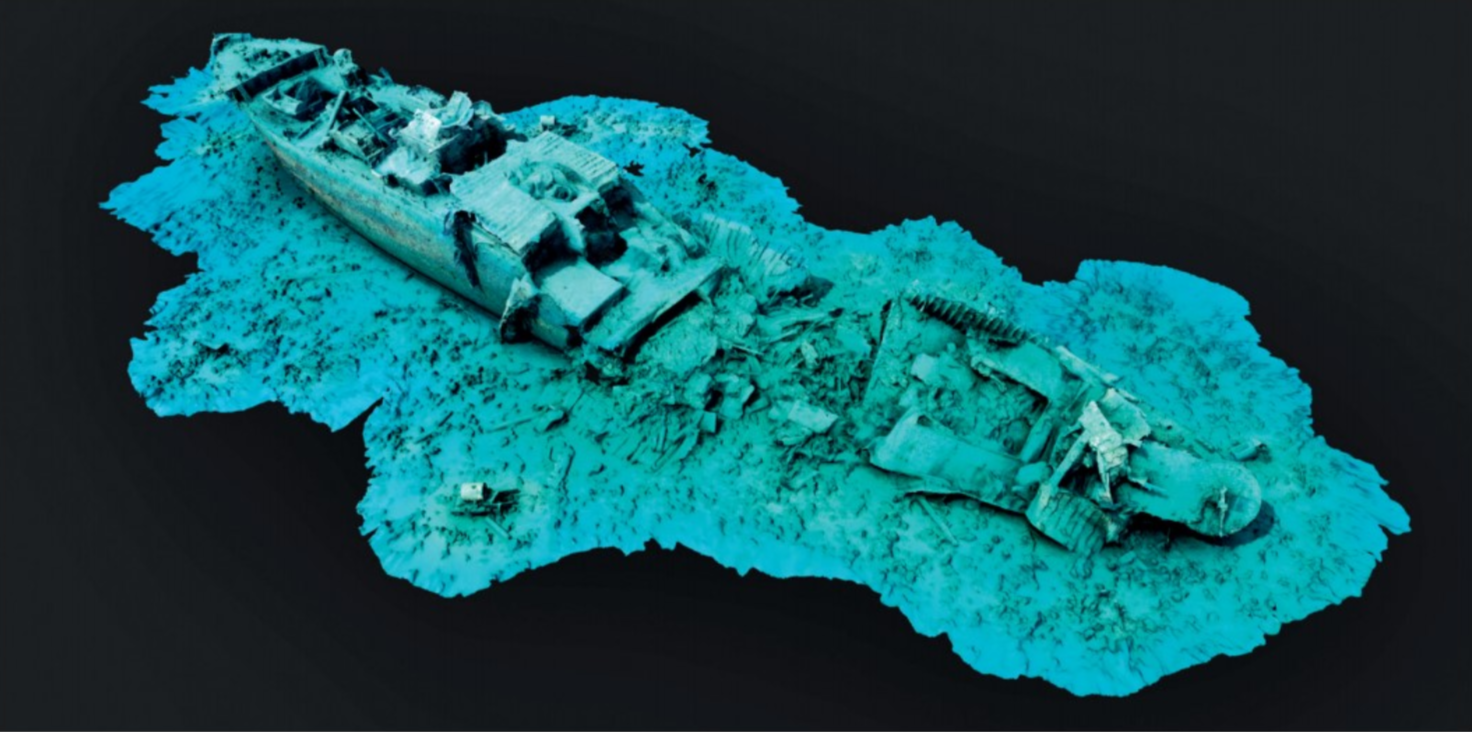 The SS Thistlegorm was carrying vehicles, ammunition and locomotives when bombed by German aircraft in 1941 near Ras Muhammad in the Red Sea. The wreck has been captured through high-resolution photogrammetry to facilitate site management and dive tourism (Image: Thistlegorm Project).
The second world war was fought on the waves as well as on land and in the air, but dealing with the heritage that slipped beneath those waves can be daunting. Fortunately the options for addressing second world war sites underwater are improving, helped by experience from the centenary of the first world war.
In UK waters there are three main types of second world war heritage found under the sea: the wrecks of vessels; air crash sites; and a diverse range of infrastructure. This infrastructure encompasses booms and blockages intended to protect ports, anti-invasion defences, and the multiple components of Mulberry Harbours designed to support the Normandy Landings after D-Day, for example. Under this heading we might also include the huge amount of ordnance that found its way underwater during the war: mines, torpedoes and shells that were deployed but did not explode, and all sorts of material that was dumped as surplus to requirements after the war. The hazardous heritage of the second world war continues to cause problems in the marine environment: not everything that we have inherited is welcome.
Second world war air crash sites have become a key theme over the last couple of decades. Bits of aircraft, sometimes substantial, have been turning up in commercial fishing gear for a long time, but archaeological interest started to grow only in the mid-1990s, when crash sites were encountered during investigations accompanying marine development, such as the installation of outfalls or proposals for marine-aggregate dredging. The fast-increasing resolution of underwater survey methods made it easier to 'see' the relatively ephemeral remains of aircraft. This was coupled with an appreciation that some aircraft, despite being mass-produced, were very rare. The capacity in at least some cases to identify the specific aircraft has also made it possible to uncover compelling individual stories of aerial warfare.
Key phases of the second world war – including the Battle of Britain and the strategic bomber offensive against Germany – resulted in many aircraft of different Allied nationalities crashing into the sea; but many other forms of flying, especially training, also caused aircrews to come to grief offshore. Of course, many of the aircraft that found their way to the seabed were German, lost in the course of attacks and reconnaissance over the UK.
UK waters are home to hundreds of wrecks sunk during the second world war. Enemy aircraft targeted ships with bombs and mines while fast torpedo boats – Schnellboote (S-boats, often referred to as E-boats) – were especially deadly in the southern North Sea and English Channel. Although U-boats had a near catastrophic effect on merchant shipping, their impact was generally further offshore, beyond the range of patrolling aircraft. Losses of major warships in home waters were quite rare: most of the second world war wrecks around the UK are cargo vessels or the smaller warships and requisitioned fishing vessels that sought to protect them. Wrecks of German vessels in UK waters are also rare and are predominantly U-boats. Although several S-boats were lost on operations, their ephemeral remains have yet to be found.
The maritime dimension of the second world war was spread around the globe. As well as the Battle of the Atlantic and the Arctic Convoys, vessels from the UK were heavily engaged in the war at sea in the Mediterranean and far east: much of the UK's wartime maritime heritage is to be found in distant waters, in some cases facing a particular threat from industrial-scale metal theft. However, there are still strong links between these distant wrecks and the UK, in terms of their crews; their home ports; and where they were built. The UK's naval and merchant fleets at the time of the second world war were extraordinary in size and capability, reflecting directly the capacity of its maritime sectors: shipbuilding, engineering, ports, shipping and seafaring, none of which might be regarded expressly as 'second world war heritage', despite their absolute centrality to the war effort.
Of course, there is much to see of the maritime heritage of the second world war above the waves, whether in the form of built heritage on the coast or vessels in preservation, ranging from HMS Belfast to the rather smaller, sleek-lined craft of Coastal Forces. Some Mulberry Harbour units lie half-in and half-out of the water at various locations, their scale – up close – testament to the massive industrial and organisational undertaking of the invasion of Normandy. Further examples are the sea forts of the Thames and East Coast: striking structures often with equally striking post-war histories. But so much is invisible, hidden to the observer at the coast or at sea, and capable of being visited directly only by divers.
Fortunately, several simultaneous revolutions are occurring in our capacity to discover, explore and visualise heritage beneath the waves: our 'blue planet' now has a much more engaging historical dimension. Three strands are intertwined. First, we have much higher resolution geophysical equipment that uses sound rather than light to look into the depths, combined with precise surveying. This means that more sites are being discovered and detailed 3D-images can be quickly generated.
Second, digital photography – using video and stills cameras – is much more accessible and capable than used to be the case with film underwater. This results in eye-catching imagery, and digital processing – through photogrammetry – is also allowing 'virtual' models of underwater heritage to be explored from dry land.
Third, the digitisation of archives and collections means that it is very much easier to find and combine all sorts of other sources – documentary, photographic, artefactual and artistic – enriching the meaning and experience of physical remains lying underwater. A particular The feature of the first world war centenary was the capabilities that were developed to engage the public directly in investigation and interpretation, bringing to bear their own connections of family, community or locality together with privately held sources such as diaries and correspondence.
The consequence of these revolutions is that people's appreciation of underwater heritage from the second world war can be greatly enhanced, whether it is experienced at the coast on a mobile phone, in a museum, or in an armchair.
The opening-up of second world war heritage at sea through these technologies must also, however, be accompanied by an opening-up of the range of narratives through which we try to make sense of the conflict. As experience of the first world war centenary has shown, a few major established narratives tend to come to the fore, reinforcing rather than challenging what people already believe. The second world war is already known to many people through a few particular – and sometimes misleading – prisms. The increasing accessibility of underwater heritage from the second world war makes it 'new', so it would be unfortunate to use it only in re-telling 'old' stories. Again, maritime examples of the first world war centenary have shown how this can be done; our task now is to shine new light on public understanding of the second world war through its heritage beneath the waves.
---
This article originally appeared in IHBC's Context 160 (Page 30), published by The Institute of Historic Building Conservation in July 2019. It was written by Antony Firth, the director of Fjordr, a consultancy specialising in heritage associated with inland, coastal and marine waters.
--Institute of Historic Building Conservation
IHBC NewsBlog
IHBC at COP26 - Conserving our Places Conserves our Planet 1-12 Nov 2021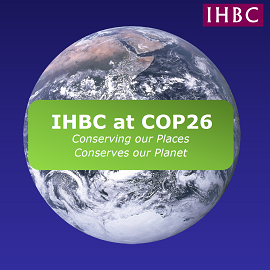 The IHBC seeks to raise awareness and understanding of how building conservation philosophy and practice contributes towards meeting the challenge of climate change.
---
IHBC's latest CONTEXT explores 'Conservation Leadership by the People'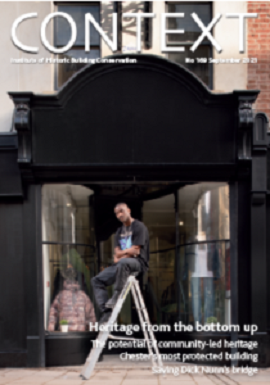 From Amenity Societies and Wentworth Woodhouse to Kurt Schwitters, Scotland's Towns, Chester and more...
---
Edinburgh's Royal High School to become '£55M national centre for music'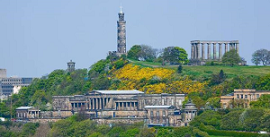 The former Royal High School building in Edinburgh is to be transformed into a £55 million national centre for music after the City of Edinburgh Council agreed to the lease of the historic property.
---
IHBC, CIfA, IEMA launch Principles of Cultural Heritage Impact Assessment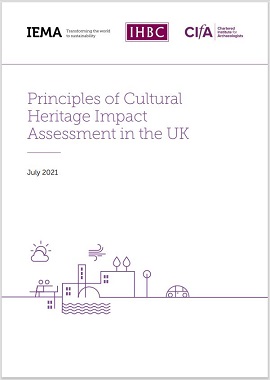 The joint-institute document aims to help maintain cultural heritage by providing a consistent framework across different sectors & geographies
---
Enter Now to Win: IHBC's GASA Awards 2021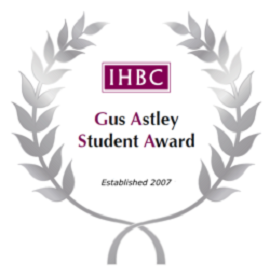 IHBC's Gus Astley Student Awards 2021: Win £500 and a place on IHBC's 2022 Aberdeen School with your built environment/heritage coursework, closes 31/07!
---
Former Harris meat factory mansion in Calne, Wilts, to be restored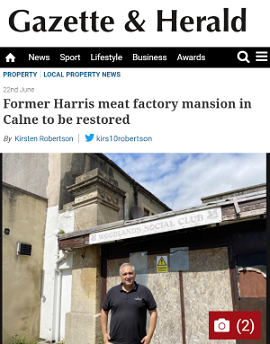 The last remaining buildings on the site of the Harris meat factory family's historic mansion are being restored to their former glory and converted into new homes.
---
CICV Forum introduces professional indemnity insurance guide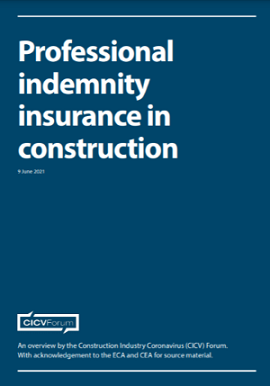 The Construction Industry Coronavirus Forum (CICV Forum) has unveiled a new guide to the crucial and increasingly complex issue of professional indemnity insurance (PII).
---
The World Heritage Committee(WHC): Liverpool should lose its World Heritage status.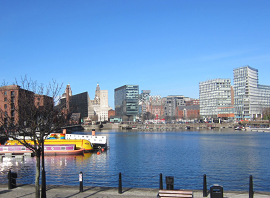 ICOMOS has advised that the new football stadium proposal, if implemented, would have a completely unacceptable major adverse impact its authenticity and integrity.
---
Scotland's CSIC: New plans to transform public spaces into sustainable office hubs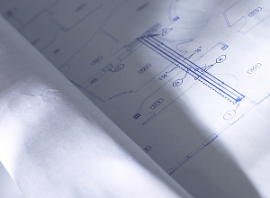 Responding to the changing working patterns of a post-Covid Scotland, the Construction Scotland Innovation Centre (CSIC) has revealed new plans to help retrofit public spaces into out-of-town alternatives to city centre offices.
---
IHBC's latest Context explores 'Applying Digital Technology'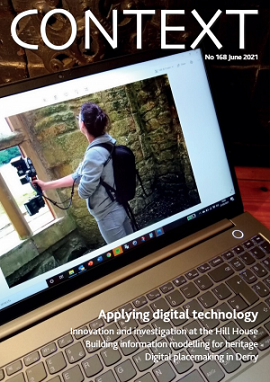 The free-to-access online issue mixes the topical and practical to explore how the sector can best adapt to digital innovation.