Mr Barry's War
Mr Barry's War, by Caroline Shenton, Oxford University Press, 2016, 288 pages, 42 black and white illustrations, 13 colour plates.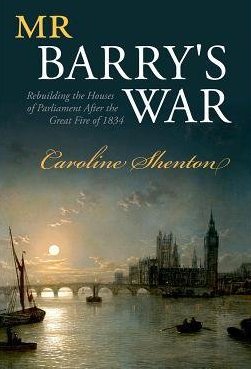 This is the account of Charles Barry's monumental struggle with byzantine bureaucracy and highly-opinionated MPs and peers to achieve in stone and wood the building for which he won that famous architectural competition after the destruction by fire of the medieval Palace of Westminster in 1834.
It is a story that has been related previously, notably in Sir Barnett Cocks' Mid-Victorian Masterpiece (1977). Caroline Shenton's re-telling is in quite a different style, which may be said to equate with a literary version of a drama-documentary or biopic. The relationship between Barry and Augustus Pugin, his art architect, is treated extensively and sympathetically, and the interactions of the government department (the Office of Woods and Forests, here for some reason truncated to Office of Woods), the hapless architects, and the often contradictory committees of the two separate Houses, are well rehearsed.
Any major building or project to be paid for out of the public purse may attract controversy, and of course that applies in trumps to a building to be occupied by those very guardians of public money themselves. It was seen in our own time in the building of the Scottish parliament. Caroline Shenton deals very thoroughly with this sometimes forgotten aspect of building the Palace of Westminster.
Heroes and villains are as much part of this narrative as any detective story. The interposition of the self-styled heating and ventilation expert, Dr David Boswell Reid, is dealt with as the terrible irritation and waste of money it was. The relief of Barry in a letter when Reid was dismissed, quoted by Shenton, becomes as palpable to the reader as it did to Sir Charles: 'it will add at least 10 years to my life'. It did not. As the author relates, Barry died of a stroke in 1860, only seven years later.
A major strength of a work of such depth of research as this should be its illustrations. Unfortunately, that is not the case here. Many of the black and white engravings, architectural drawings and facsimiles are printed in the text block, many in too small a format, and are made unclear or in some cases spoiled, by bleed-through of the text below on the unsuitable paper. There is a central art section on coated paper for the colour illustrations, but here again the author has been let down by her designer: the format of most of the plates is simply too small, and the wide margins waste a great deal of the pages.
In all, this is a very worthwhile addition to the bookshelves of aficionados of Victorian design and architecture, and those fascinated by the Palace, which so swiftly became a symbol not only of parliamentary democracy, but of Britain itself. It is also a cautionary tale for any practitioner who may have to work for public institutions.
---
This article originally appeared in IHBC's Context 149, published in May 2017. It was written by Chris Pond, who worked for 35 years at Parliament, and is now an independent historical and architectural writer.
--Institute of Historic Building Conservation
IHBC NewsBlog
Happy Christmas - gift offers for IHBC members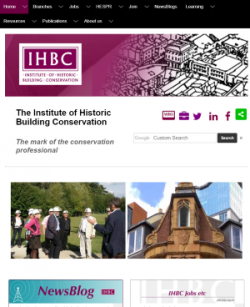 IHBC members can make the best of the season even better and take advantage of some of our member offers - from Pevsners and planning law to standards and freebies.
---
IHBC 2018 School welcomes keynotes Bill Drummond and Jukka Jokilehto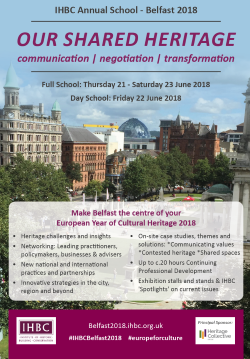 Exploring 'OUR SHARED HERITAGE' in Belfast, June 21-23 2018 features Scottish artist and art provocateur, Bill and Finnish conservation architect and adviser Jukka.
---
Another IHBC application support day sorted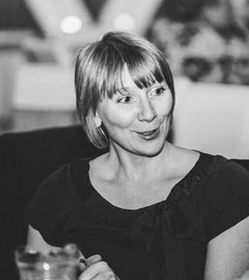 Yorkshire Branch MATE session update from Kate Kendall, IHBC's Learning Education, Training and Standards (LETS) Officer.
---
IHBC Branch survey follow up a monthly Branch and Events NewsBlog to be launched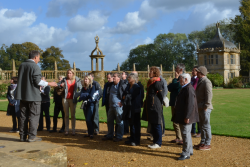 Let our Support Officer, Carla Pianese, know what your Branch is planning and spread the word!
---
IHBC welcomes Heritage Counts 2017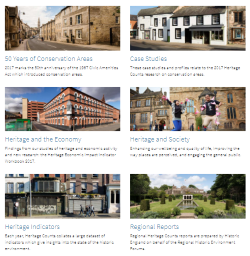 The IHBC has welcomes the launch of Historic England's (HE) Heritage Counts for 2017, which his year focuses on '50 years of conservation areas'.
---
IHBC welcomes new Heritage Council for England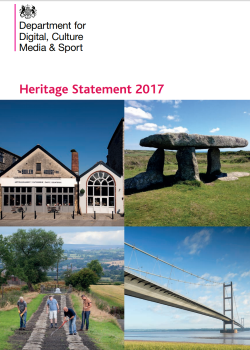 New HAZs, local community commemorations, interim protection review and much more in Minister John Glen's Heritage Statement on Heritage Day.
---
IHBC HESPR top weekly pick from circa £2M of costed work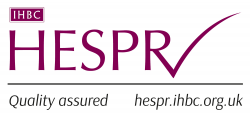 IHBC Director's current top pick for NewsBlog readers features Kings Lynn Urban Archaeological Database (UAD) for Heritage Action Zone (HAZ) £70-75,000, closing 11/01.
---
IHBC on heritage from the doorstep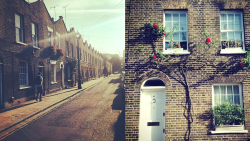 Proposals rejected by Committee for Roupell Street development, a Georgian residential street in the heart of London's Waterloo which was facing a threat to its heritage.
---
IHBC on heritage from the doorstep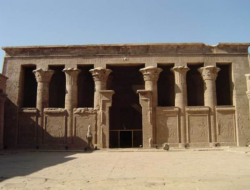 Telegraph owners accused of 'washing hands' of historic GI listed Leeds mill as new deal saves building.
---
Scotland - Planning Bill published on planning and inclusive growth
The Bill is intended to strengthen and simplify the planning system while supporting 'inclusive growth' and is expected to receive Royal Assent in Autumn 2018.
---
International Placement Scheme Call - Research Fellowships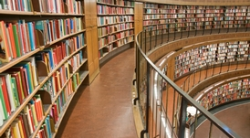 'IPS Fellowship' is aimed at doctoral students, early career researchers and doctoral-level research assistants, closing 25/01.
---
BBC on 6500 people buying crumbling castle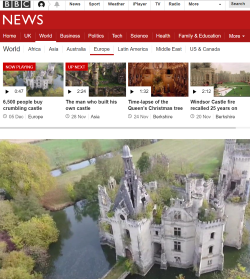 Thousands of internet users have joined forces to save Mothe-Chandeniers chateau in France, reports the BBC.