Repairing the Hamilton Monument
The repair of a vandalised funerary memorial in St Nicholas Kirkyard, Aberdeen's principal burial ground, throws light on forgotten academic and political economist, Robert Hamilton.
The 'Grecian' monument sits in a prominent position in St Nicholas Kirkyard, not far from Aberdeen's principal thoroughfare. Who is the man who commanded such public recognition and what lessons can be learned from the repair of the monument?
Aberdeen has no shortage of famous historical sons and daughters, either raised in or adopted by the city. The 18th-century architectural goliath and internationally renowned James Gibbs, best known for his designs for the church of St Martin's in the Field in London and the Radcliffe Camera in Oxford was Aberdeen born, bred and educated. His design for the West Kirk of St Nicholas, Aberdeen, is one of only a few known implemented works in Scotland designed by Gibbs.
Other famous historical sons include Meredith Brown, born in Glasgow and brought up in Aberdeen, who became recognised as a social reformer interested in the plight of working-class women and founder of the Shaftesbury Institute, London. Local man Alexander Cruden's singlehanded exploits to index and provide commentary on the King James version of the Bible, first published in 1737, still graces the shelf of many a theologian as Cruden's Concordance. Lord Byron was resident in the city in the late 18th century and educated at Aberdeen Grammar School.
Robert Hamilton, though, seems to have fallen entirely from public consciousness, except that he is remembered by the largest and most prominent funerary memorial in St Nicholas Kirkyard, Aberdeen's principal burial ground. Born in Edinburgh in 1743, Hamilton had a voracious appetite for learning. After studying under Matthew Stewart, professor of mathematics at Edinburgh University, his initial attempt to seek a position as chair of mathematics at Marischal College at the age of 23 was thwarted, although his academic brightness is reported to have shone at interview.
After a period in banking and a decade as rector of Perth Academy, he returned to Aberdeen in 1779 to become professor of natural philosophy (physics) at Marischal College (part of what is now the University of Aberdeen). Hamilton maintained his Edinburgh connections and is credited as a founder member of the Royal Society of Edinburgh (1783). During his time at Marischal College he also taught mathematics, later officially taking over that subject area in 1817 until his death in 1829.
Outside of academia Hamilton concerned himself with public well-being. He was an original member of the Anti-slavery Society in Aberdeen and worked to improve the living conditions for Aberdonians. His pamphlet 'Pauperism, called forth by the state of the poor in Aberdeen' considered how their situation could be alleviated.
It was Hamilton's economics that brought him to national prominence. His 1790 treatise 'Peace and War' on the economic futility of war paved the way for his 1813 'Inquiry Concerning the Rise and Progress, the Redemption and Present State of the National Debt of Great Britain' [1] and his posthumously published 1830 'The Progress of Society' [2].
Economists argue about the extent of his influence, but Hamilton's statistical and economic dismantling of the governmental fiscal approach in his Inquiry, especially the workability of a sinking fund derived from revenues, intended to pay off national debt, combined with extensive correspondence with members of Parliament, drove a political momentum that led to a rethink of government economic policy by the 1820s.[3]
The Hamilton Monument is a fitting architectural tribute. The 1833 granite-hewn neoclassical monument was erected, after competition, to designs by the prominent city architect John Smith over his architectural rival, Archibald Simpson. Smith and Simpson are ubiquitous with public commissions in the core of Aberdeen during its period of improvement and expansion in the first half of the 19th century.
Smith's design exudes poise, composure and scholarly reference to antiquity that typifies much of the neoclassical in Aberdeen. Unencumbered by the practicalities of enclosure and services, funerary monuments can often be architectural exemplars. In this case an almost perfect symmetrical execution of a Doric temple was achieved, sitting only a few metres from 'Smith's Screen', an Ionic colonnade Smith designed as a formal entrance to St Nicholas Kirkyard from Union Street a few years earlier.
The toppling of the funerary urn from the monument by vandals in 2010 was almost symbolic of Hamilton's fall from public consciousness. Forced off its copper mounting pin, the 600kg carved stone plunged four metres, lodging between two adjacent grave markers. The impact sheared off the urn's handles and finial. The main body of the urn survived.
The monument was needing some tender loving conservation care. Stones dislodged by vegetation and mortar-hungry joints needed attention, but there were no safety concerns enough to provoke early intervention. Nonetheless, as a significant work of architecture, sitting in a prominent position in the city in a vandalised state, the Aberdeen City Heritage Trust thought it right to pursue its conservation.
It was quickly established that, unlike for other funerary monuments in the kirkyard, no endowment or other financial provision had been established for its upkeep. While responsibility for the monument rested theoretically with the Hamilton family, there was little confidence that a family donor would be identified through what would be extensive and potentially costly genealogical research. Public notices were posted with no response.
Aberdeen's Guildry and Mortifications Fund (administered by Aberdeen City Council), provided some funds. The remainder came from Aberdeen City Heritage Trust, supported by a substantial grant from Historic Environment Scotland.
David Chouman, a local conservation-accredited architect, and local masonry contractors Harper and Allan were contracted by the trust to undertake the repairs. Specialist masonry conservation was executed by Karolina Allan of KK Art and Conservation.
From the outset, the trust adopted a minimal intervention approach. This was the most sensitive, philosophically sound and cost-effective method. Removal of vegetation, resetting of stones and repointing recaptured the monument's clean, classical lines and robust form.
Reinstating the urn proved more involved. Its handles and finial, lost in the fall, were remodelled in clay, a process informed by fragmentary remains where handles joined the body of the urn, and photographic evidence. Handles were then recreated in matching local granite by Fyfe Glenrock and fixed back in place.
The urn was remounted on a more secure, threaded, stainless-steel dowel. The east-facing marble memorial plaque was removed and taken to the studio for gentle cleaning and repainting of the lettering. Reinstatement of iron perimeter bars completed the project.
The monument was washed by hand with non-ferrous bristle brushes and water to reduce surface soiling, but not to remove the monument's aged and weathered appearance. The surviving patina lends a respectful appearance befitting the 180-year-old structure.
Local architects, planners and conservation professionals visited work in progress. A small-scale project managed to throw up a number of issues for discussion, among which was the gentle approach to stone cleaning taken by the trust, which contrasts with the typically more aggressive cleaning regimes often employed.
In the spirit of critical enquiry which Robert Hamilton epitomises, there is a need to pause and reflect on whether repeated cleaning of Aberdeen's granite heritage is the right approach. Should granite buildings not be allowed to age gracefully like their sedimentary counterparts across the UK? Do we understand the long-term implications of repeated cleaning of granite using different methods over the past century?
Robert Hamilton may have fallen from public consciousness, but his memory can live on with restored dignity in the Hamilton Monument.
References
[1] Hamilton, Robert (1816) An Inquiry Concerning the Rise and Progress, The Redemption, Present State and Management of the National Debt of Great Britain, M Carey, London.
[3] O'Brien, Patrick Karl (2006) 'Mercantilist Institutions for the Pursuit of Power with Profit: the management of Britain's national debt, 1756–1815', Working Paper 95/06, Department of Economic History, London School of Economics, October.
---
This article originally appeared as 'Monumental fall from public consciousness' in IHBC's Context 164 (Page 32), published by The Institute of Historic Building Conservation in March 2020. It was written by Douglas Campbell, who manages Aberdeen City Heritage Trust, which is supported by Historic Environment Scotland and Aberdeen City Council.
--Institute of Historic Building Conservation
IHBC NewsBlog
Ireland's Our Rural Future: support for LA purchase of vacant and derelict buildings for community use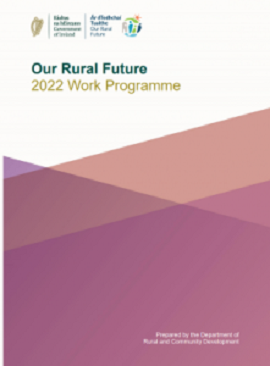 Ireland's Minister for Rural and Community Development, Heather Humphreys, announced a new funding stream to support Local Authorities (LAs) to purchase vacant buildings that could be converted and developed for community use.
---
BBC: Eleven Historic English pubs recognised for their interiors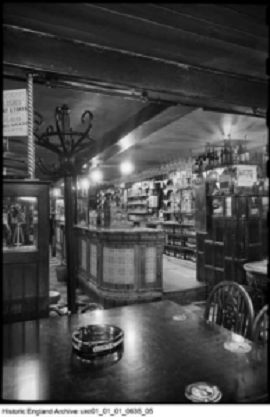 Eleven pubs across England have been recognised for their historic or unusual interiors, as they have been listed, upgraded or relisted.
---
HEF's Heritage Sector Resilience Plan launched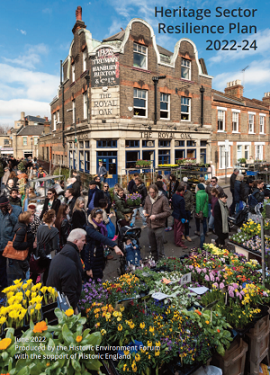 The Heritage Sector Resilience Plan, developed by the Historic Environment Forum (HEF) with the support of Historic England, has been launched.
---
Common Commitment to all Ireland's heritage – North South Agreement on Vernacular Heritage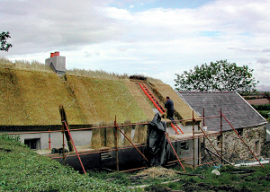 An 'All-Island' commitment to Ireland's vernacular heritage has been established with the signing of the North South Agreement on Vernacular Heritage, supporting traditional buildings etc.
---
Bristol Harbourside landmark Canons House gets GII listing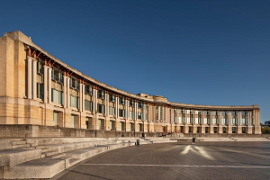 Canons House, a landmark building on Bristol Harbourside, has been awarded Grade II (GII) listed status having been built as a regional headquarters for Lloyds Bank between 1988 and 1991 (Arup)
---
BRE/BEIS project to modernise home energy rating scheme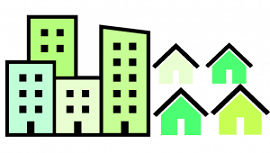 The Building Research Establishment (BRE) has announced a new project with the Department for Business, Energy and Industrial Strategy (BEIS) to improve and modernise the home energy rating scheme used to measure the energy and environmental performance of UK homes.
---
Interdisciplinary IHBC accreditation recognised by CSCS for PQP Cards

Sector lead the Construction Skills Certification Scheme (CSCS) has recognised the IHBC's professional accreditation and support (CPD etc.) in awarding its PQP (Professionally Qualified Person) cards.
---
Unearthing the history of Gloucester's 'the Fleece' Hotel starts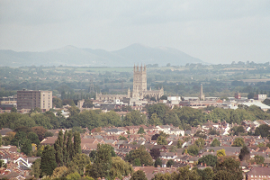 Work to repair a fire-hit medieval hotel in Gloucester is underway as crews have started work to strip back some of the modern trappings and reveal the historic framework.
---
European Heritage Heads Forum statement on Ukraine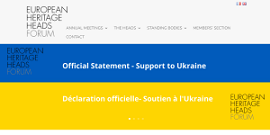 The Secretariat to the European Heritage Heads Forum has has coordinated its declaration of solidarity and support for Ukraine's cultural heritage institutions.
---
Welcome to #IHBC25 – 25 years since we turned professional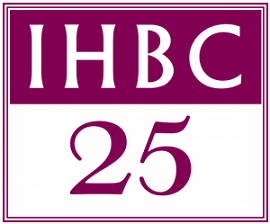 2022 will see the IHBC mark a quarter of a century since our incorporation as a professional body supporting and accrediting built and historic environment conservation specialists. We're kick-starting it by inviting your ideas on how to mark this special year!