Lincoln Memorial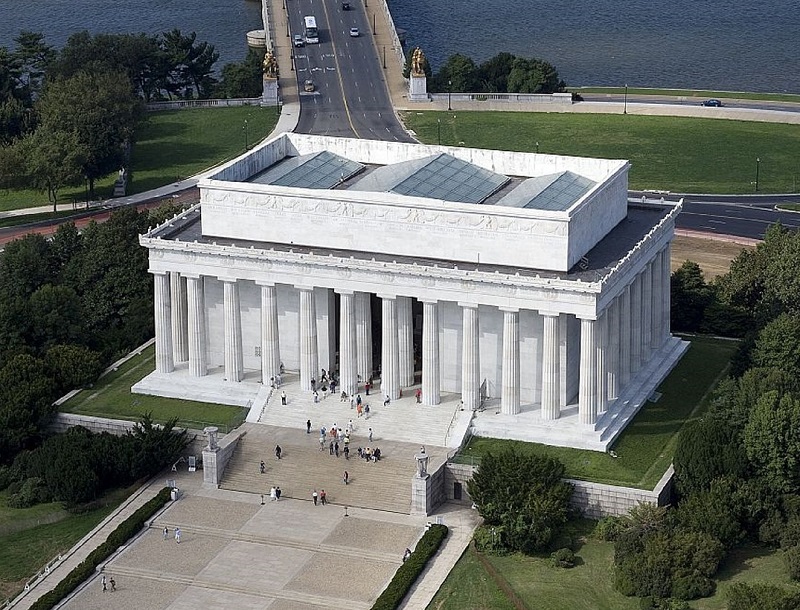 [edit]
Introduction
The Lincoln Memorial is a monument honouring Abraham Lincoln, the 16th President of the United States who was assassinated in 1865. It is located at the western end of the National Mall in Washington D.C. The centrepiece of the memorial is a large marble sculpture of a seated Lincoln looking down the Mall towards the Washington Monument directly opposite. Carved on the internal walls are two famous speeches by Lincoln – The Gettysburg Address and his Second Inaugural Address.
Dedicated in 1922, it is one of several monuments honouring American presidents across the city. The memorial was designed by the architect Henry Bacon, and the designer of the statue was Daniel Chester French.
Shortly after Lincoln's death, Congress proposed the idea of erecting a monument to commrated a commission to oversee it. However, various disputes delayed the project until 1914 when construction finally began.
Since it was completed it has become an iconic symbol of America, featuring on the reverse side of the $5 bill. Because of Lincoln's abolition of the slave trade, the memorial became a popular place of protest during the Civil Rights Movement, and was the site of Martin Luther King's 1963 'I Have a Dream' speech.
Open 24 hours a day, it is also a popular tourist attraction, with approximately 6 million people visiting each year. It is administered by the National Park Service, and has been listed on the National Register of Historic Places since 1966.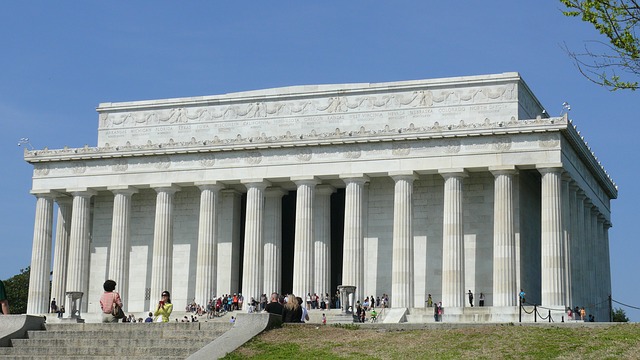 The building takes the form of a Greek Doric temple, and Bacon specifically based its design on the Parthenon. There were many opposition voices who regarded this as being too grand a design for a man of Lincoln's refined character. The architect John Russell Pope presented alternative ideas which were no less elaborate, including a traditional Mayan temple, an Egyptian pyramid, and a Mesopotamian ziggurat.
In the end, however, Bacon argued that it was a structure from the birthplace of democracy that was well suited to a man who defended democracy so eminently.
There was also concern about the site that had been chosen on reclaimed land in West Potomac Park. It was thought to be too swamp-like and ill-suited for easy access. Eventually however, Congressional approval was granted, along with a $300,000 budget and construction began in February 1914.
Built using Yule marble from Colorado, the structure measures 57.8 x 36.1 m (189.7 x 118.5 ft), and is 30 m (99 ft) tall. Thirty-six fluted Doric columns surround the exterior in a peristyle. The number of columns is symbolic, each representing one of the Union states at the time of Lincoln's death.
The columns are made up of 12 drums including the capital, and measure 13 m (44 ft) in height, with a base diameter of 2.3 m (7.5 ft). As is typical of Ancient Greek architecture, the columns are inclined slightly to compensate for distortions of perspective which would otherwise give an impression of bulging at the top.
Anchoring the memorial is a large concrete foundation, extending 13-20 m (44-66 ft) deep to support the weight of the marble structure. The foundation is enclosed by a rectangular granite retaining wall 4.3 m tall.
Above the colonnade there is a frieze on which are carved the 36 states, separated by bas-reliefs of double-wreath medallions. The cornice is a carved scroll decorated with projecting lions' heads and palmetto cresting.
[edit] Sculpture
The Lincoln sculpture was carved by the Piccirilli brothers of New York. The original design was 3 m (10 ft) tall, but this was increased to 5.8 m (19 ft) when the scale of the building provoked concerns that it would be overwhelmed.
There are a number of rumours about the sculpture, one of the most persistent of which is that Lincoln's hands are positioned in sign language for his initials 'A' and 'L'.
[edit]
External references
IHBC NewsBlog
COVID-19: Advice and Updates collated from the Heritage Sector
Organisations with conservation links have been collating resources on COVID-19 impacts, including Built Environment Forum Scotland (BEFS), Historic Environment Forum, The Heritage Alliance (THA), and Historic England, on cleaning surfaces.
---
Councils considering 'executive powers' as measures to avoid planning gridlock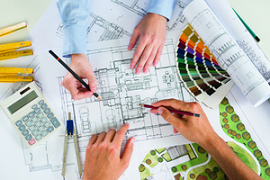 Councils are reported to be considering taking up rarely-used executive powers to keep the planning and development system moving during the coronavirus pandemic.
---
Historic England provides updated flood recovery advice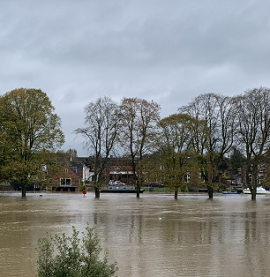 Historic England's 'After a Flood' provides timely advice on how to dry walls properly and avoid further damage to the building fabric.
---
Conservation of Timber Buildings: an example of evolving conservation techniques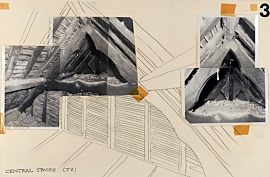 Context Issue 162 offers a peek into an archive of timber conservation history through the records of the practice of FWB and Mary Charles Chartered Architects.
---
Call for VAT rates for Refurbishment to be Reduced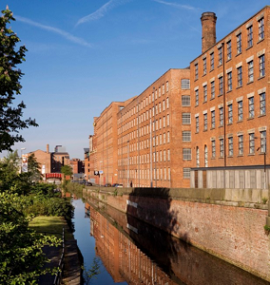 To meet the government's target of being carbon neutral by 2050, we must recycle, reuse and responsibly adapt our existing historic buildings, according to this year's Heritage Counts report, so Historic England and partners are calling for a reduction in VAT rates to incentivise this more sustainable option.
---
Grade II Edwardian swimming baths in Birmingham restored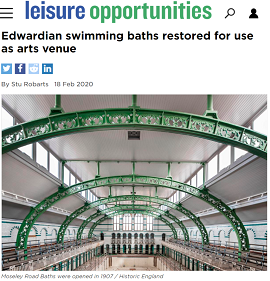 Donald Insall Associates, with the help of Historic England, has completed restoration work of Moseley Road Baths, being converted for use as an arts and culture venue.
---
IHBC Marsh Award Nominations – Closing Date 30 March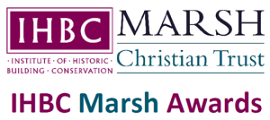 Celebrate your local 'retired members' and 'successful learners' with £500 cash prizes and 2020 Brighton School places!
---
Biodiversity Net Gain through UK Construction Projects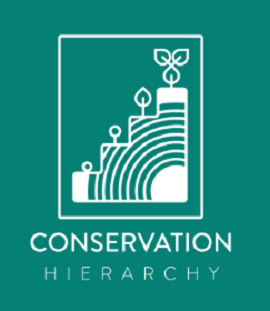 The Conservation Hierarchy is a new framework developed by the University of Oxford to help construction projects achieve Biodiversity Net Gain.
---
How Project Managers for Town Centre Developments can Balance Risk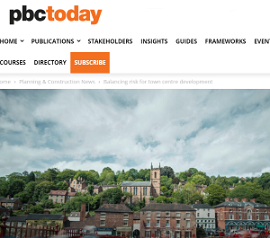 Jacqueline Hughes, senior risk analyst at Equib, in pbctoday discusses how project managers for town centre developments can get their risk management strategies right.
---
Red Tape is Strangling our High Streets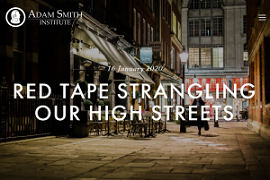 A new paper from the Adam Smith Institute argues that the problem with the High Street has been totally misunderstood, saying that we need to reform restrictive planning rules and reject a policy of managed decline to reinvigorate our town centres.
---
Calculating the full cost of energy used by buildings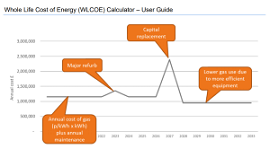 The Whole Life Cost of Energy (WLCoE) calculator – issued by government in BETA form – is intended to help building owners and operators to understand the full financial cost of the energy their buildings use, and welcomes feedback
---
England's heritage worth £31Bn: New Historic England report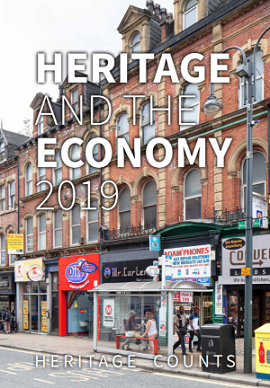 New research published by Historic England (HE) shows the value of heritage to England's economy as it contributes to economic prosperity and growth through jobs in the heritage and construction sectors and from tourism.
---