Ziggurat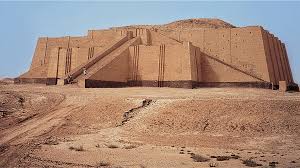 A ziggurat is a massive pyramid-like structure that was commonly found in ancient Mesopotamia and western Iran. They had the form of terraced steps of successively receding storeys or levels, usually ranging from two to seven high. They were constructed from mud-bricks with a square or rectangular base and sloping walls.
The ancient Sumerians, Babylonians, Elamites, Assyrians, and others built ziggurats for religious purposes, and often included the ziggurat as part of a larger temple complex of other buildings. The oldest known ziggurat is the Sialk ziggurat in Kashan, Iran, which dates back to the early-3rd millennium BCE.
The earliest ziggurats were built as oval, rectangular or square platforms, with stacked squares of diminishing size, and a flat top. What distinguished them from a step pyramid was that stairs would allow people to climb from level to level.
The core of the ziggurat would be made up of sun-baked bricks, while the exterior would have been faced with fired bricks. These were often glazed in different colours according to what is believed to have been astrological significance, and were sometimes engraved with the names of kings.
Herodotus wrote that at the top of each ziggurat was a shrine which could have been where rituals were carried out. Although, on a practical level, the height of the ziggurat would allow the priests to escape floodwaters that regularly inundated the lowlands.
One of the best-preserved ziggurats is Chogha Zanbil in western Iran. Other notable examples include:
Great Ziggurat of Ur, Iraq.
Ziggurat of Aqar Quf, near Baghdad, Iraq.
Sailk, near Kashan, Iran.
Etemenanki, Babylon (now destroyed).
In post-modern architecture, ziggurats have influenced buildings such as the SIS Building in London, and Norfolk and Suffolk Terrace at the University of East Anglia.
IHBC NewsBlog
'Money is not the barrier' - bursary places (mainly for the Day School) are still available for the IHBC's 2018 School in Belfast on 21-23 June, themed on 'Our Shared'.
---
IHBC Jobs etc skills update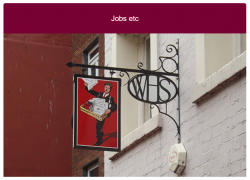 To help understand skills and career profiles in the sector, the IHBC now offers regular reviews of recent opportunities featured on our 'IHBC Jobs etc.'
---
IHBC HESPR top pick from c£250K costed work this week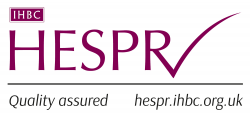 Community-engaged Design Guide developer sought for Welwyn Garden City scheme etc., closing 29/05, £50,000.
---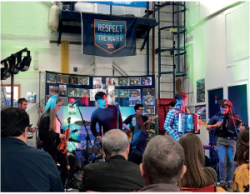 Context 'Isle of Man' issue: 'Understanding the island' – planning review and protection by Catriona Mackie.
---
Built Environment Forum Scotland updates on HES Policy Statement workshop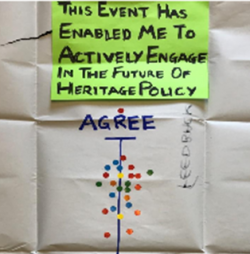 In March BEFS held a lively workshop with stakeholders from across the sector and you can now read about the outcomes of the intensive workshop and the report online.
---
World Heritage UK welcomes change of mood on Liverpool World Heritage Site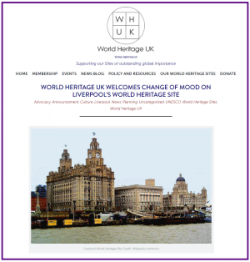 In response to UNESCO's concerns, Liverpool City Council and Peel Holdings have taken 3 positive initiatives to minimise the risk of Liverpool losing World Heritage Status.
---
Understanding planning jargon briefing by SPICe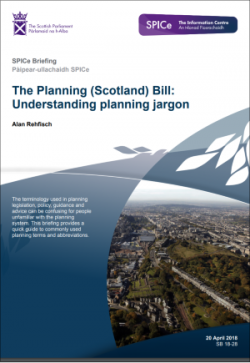 The Scottish Parliament Information Centre provides short definitions of commonly used planning terms and abbreviations, characterised as jargon.