Ziggurat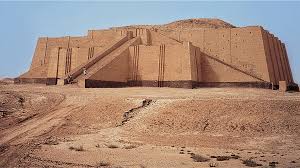 A ziggurat is a massive pyramid-like structure that was commonly found in ancient Mesopotamia and western Iran. They had the form of terraced steps of successively receding storeys or levels, usually ranging from two to seven high. They were constructed from mud-bricks with a square or rectangular base and sloping walls.
The ancient Sumerians, Babylonians, Elamites, Assyrians, and others built ziggurats for religious purposes, and often included the ziggurat as part of a larger temple complex of other buildings. The oldest known ziggurat is the Sialk ziggurat in Kashan, Iran, which dates back to the early-3rd millennium BCE.
The earliest ziggurats were built as oval, rectangular or square platforms, with stacked squares of diminishing size, and a flat top. What distinguished them from a step pyramid was that stairs would allow people to climb from level to level.
The core of the ziggurat would be made up of sun-baked bricks, while the exterior would have been faced with fired bricks. These were often glazed in different colours according to what is believed to have been astrological significance, and were sometimes engraved with the names of kings.
Herodotus wrote that at the top of each ziggurat was a shrine which could have been where rituals were carried out. Although, on a practical level, the height of the ziggurat would allow the priests to escape floodwaters that regularly inundated the lowlands.
One of the best-preserved ziggurats is Chogha Zanbil in western Iran. Other notable examples include:
Great Ziggurat of Ur, Iraq.
Ziggurat of Aqar Quf, near Baghdad, Iraq.
Sailk, near Kashan, Iran.
Etemenanki, Babylon (now destroyed).
In post-modern architecture, ziggurats have influenced buildings such as the SIS Building in London, and Norfolk and Suffolk Terrace at the University of East Anglia.
[edit]
Find out more
Norfolk Terrace and Suffolk Terrace - 'the Ziggurats'.
IHBC NewsBlog
Looking Ahead to IHBC's Brighton 2020 School – 'Old towns : New futures'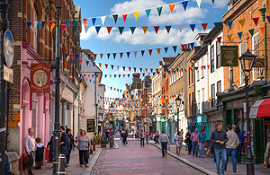 The Office for National Statistics (ONS) and Ordnance Survey (OS) have collaborated to identify high streets in Great Britain with new data survey analysis & interactive maps.
---
Dramatic pictures show structure lifted onto roof of Nottingham's 'most secret' building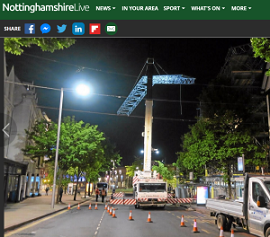 Dramatic pictures show the moment a huge temporary framework was added to one of Nottingham's most beautiful historic buildings, Bromley House.
---
Victorian Society kick starts 'Top 10 Most Endangered Buildings Campaign'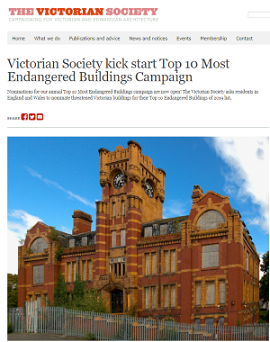 Nominations are now open, as the Victorian Society asks residents in England and Wales to nominate threatened Victorian buildings for their Top 10 Endangered Buildings of 2019.
---
'Building a safer future' – consultation on reform of the building safety regulatory system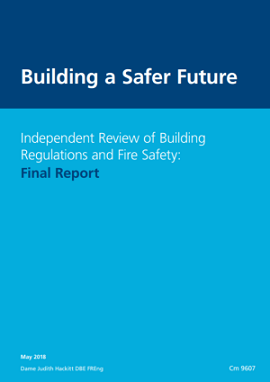 England's Ministry of Housing Communities and Local Government (MHCLG) seeks views on proposals for a radically new building and fire safety system.
---
Plastic road built on new housing development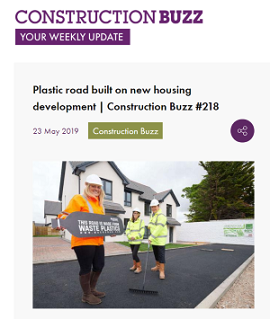 Springfield Properties has become the UK's first house builder to use waste plastic to build a road on a housing development.
---
Historic building that exported lace around the world restored to its former glory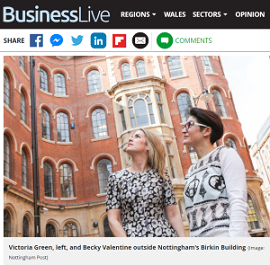 One of Nottingham's most cherished Victorian buildings, The Birkin Building designed by Thomas Chamber Hine in 1855 in Nottingham's Lace Market, has been restored.
---
Ramboll report finds clients underestimate economic value of sustainability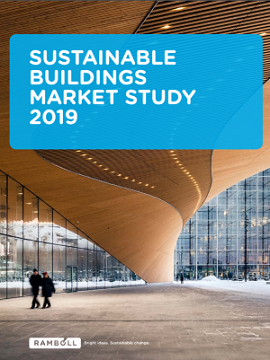 A recent Ramboll study indicates that rental yield and property values are underrated, as developers and investors underestimate the value of producing sustainable buildings.
---
England's 'HODs' celebrates 25th anniversary, from 13 to 22 September 2019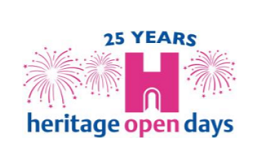 This year, England's Heritage Open Days (HODs) is celebrating its 25th anniversary with a raft of new initiatives and partners, focusing on this year's theme of 'People Power'.
---
---
---