Ziggurat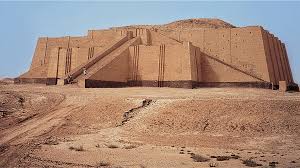 A ziggurat is a massive pyramid-like structure that was commonly found in ancient Mesopotamia and western Iran. They had the form of terraced steps of successively receding storeys or levels, usually ranging from two to seven high. They were constructed from mud-bricks with a square or rectangular base and sloping walls.
The ancient Sumerians, Babylonians, Elamites, Assyrians, and others built ziggurats for religious purposes, and often included the ziggurat as part of a larger temple complex of other buildings. The oldest known ziggurat is the Sialk ziggurat in Kashan, Iran, which dates back to the early-3rd millennium BCE.
The earliest ziggurats were built as oval, rectangular or square platforms, with stacked squares of diminishing size, and a flat top. What distinguished them from a step pyramid was that stairs would allow people to climb from level to level.
The core of the ziggurat would be made up of sun-baked bricks, while the exterior would have been faced with fired bricks. These were often glazed in different colours according to what is believed to have been astrological significance, and were sometimes engraved with the names of kings.
Herodotus wrote that at the top of each ziggurat was a shrine which could have been where rituals were carried out. Although, on a practical level, the height of the ziggurat would allow the priests to escape floodwaters that regularly inundated the lowlands.
One of the best-preserved ziggurats is Chogha Zanbil in western Iran. Other notable examples include:
Great Ziggurat of Ur, Iraq.
Ziggurat of Aqar Quf, near Baghdad, Iraq.
Sailk, near Kashan, Iran.
Etemenanki, Babylon (now destroyed).
In post-modern architecture, ziggurats have influenced buildings such as the SIS Building in London, and Norfolk and Suffolk Terrace at the University of East Anglia.
[edit]
Find out more
IHBC NewsBlog
Canal River Trust secures funding to create waterway roles for young people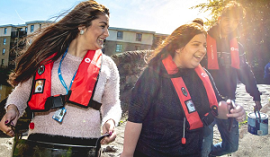 The support will create dozens of opportunities in heritage repair and construction and waterways management, funded by the Department for Work and Pensions.
---
2021 Building Conservation Directory published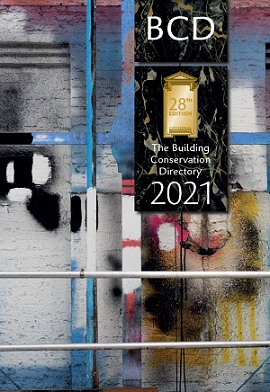 The 2021 edition of the Building Conservation Directory, also available online, has been published. Find skilled trades specialising in work to historic and traditional buildings.
---
BT dials up 'Adopt a Kiosk' scheme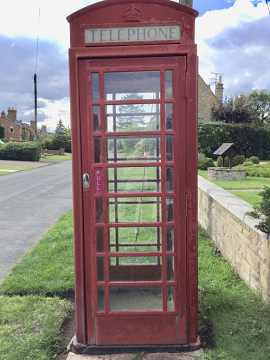 BT has revealed that almost 4,000 of its iconic red phone boxes across the UK are available for local communities to adopt for just £1.
---
Watch IHBC's webinar on 'Retrofit of Traditional Buildings'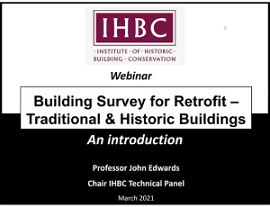 On 26 March the IHBC, led by Prof. John Edwards, hosted a free one-hour CPD webinar 'Introduction to Building Survey for Retrofit' for sector professionals.
---
Has the world left Europe behind?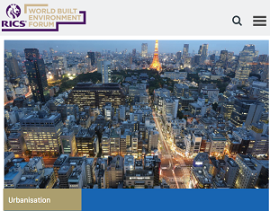 Greg Clark, writing an opinion piece for RICS, explores how good governance in cities pays dividends.
---
AHF on 'Transforming Places through Heritage'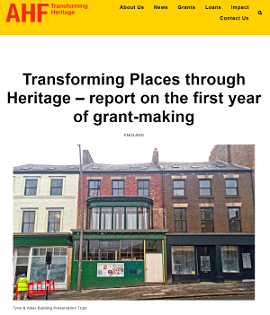 The Architectural Heritage Fund has issued a report on the first year of its 'Transforming Places Through Heritage' grants programme, funded by DCMS.
---
'Star Cities', Marvels of Renaissance Engineering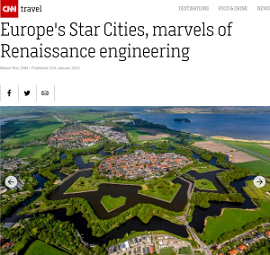 Europe's star cities are scattered all over Europe but their perfect geometrical beauty can only be fully admired when seen from above.
---
COTAC Releases Insight 1 series – The Need to Appreciate the Built Heritage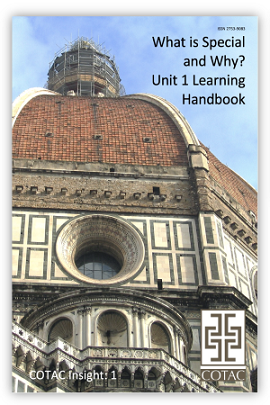 The freely available Insight 1 series targets a wide range of cohorts who wish to gain an appreciation of practical heritage conservation.
---
Palace of Westminster 'deteriorating faster than it can be fixed'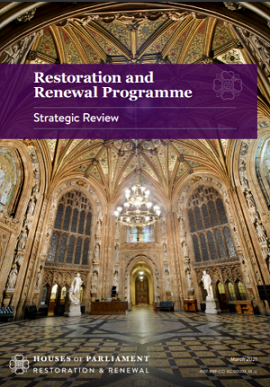 The restoration and renewal of the Palace of Westminster is of 'paramount importance' according to the recent strategic review.
---
Find Webinars and other Events pertaining to Heritage Conservation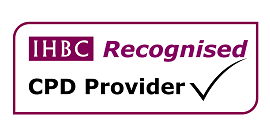 The IHBC's monthly CPD Circular showcases upcoming Events, Awards, Placements, Bursaries & Scholarships, Calls for Papers and more from across the UK and beyond.