Practical Building Conservation: Earth, Brick and Terracotta
This article originally appeared as 'Down to earth' in IHBC's Context 152, published in November 2017. It was written by Simon Malam, an accredited conservation architect at Donald Insall Associates.
---
Practical Building Conservation: Earth, Brick and Terracotta, Historic England, Ashgate, 2015, 1,020 pages, profusely illustrated.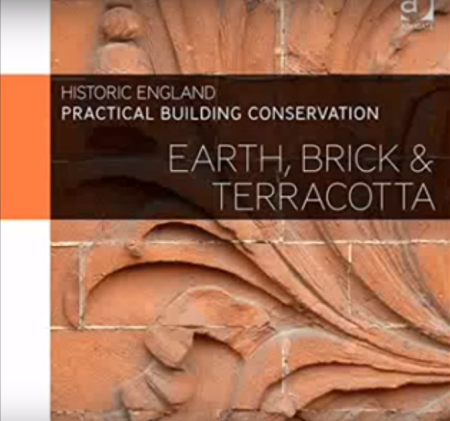 The Practical Building Conservation series, first authored by John and Nicola Ashurst 28 years ago, had become a key reference for many practitioners. Originally of five volumes, the series has recently been expanded to 10 volumes by a team at Historic England, with the assistance of expert contributors.
More than simply a revised edition, the volume on earth, brick and terracotta has been comprehensively rewritten. Totalling 1,020 pages, it is written by Alison Henry, Iain McCaig, Clara Willett, Sophie Godfraind and John Stewart.
Each of the three materials is introduced with a review of how it has been used in England through history. In this respect the volume is much more than a technical handbook. Regional variations are explained in great detail – for example, there are pages on the different characteristics of cob buildings across the country – followed by comprehensive sections assessing and diagnosing defects, and repair and maintenance.
Although wordy, the information is easily accessible; the section on daub, for example, describes its preparation, including the merits of hay and straw, and the different lengths to which each should be chopped. The method given for temporary support of a leaning cob wall is an example of the practical advice found throughout.
The coverage of brickwork stabilisation techniques, in preference to dismantling and rebuilding, is one of many valuable technical sections. Terracotta and faience are served equally well, and anyone reading this chapter in full would finish with a very good appreciation of this often misunderstood material.
Of note is a special chapter on tiles which, although it does not feature in the title of the book, is substantial in itself and similar in coverage to those on the other three materials.
The text is well-illustrated throughout, with cogent, annotated drawings and a very broad range of photographs, many showing defects and repairs in action and having real educational value. The chapter on each of the materials ends with a selection of case studies showing how the theory is put into practice, and the lessons learnt.
Its encyclopaedic nature makes the volume a one-stop reference for most matters relating to clay-based building materials, and it is essentially four books in one, which goes a long way to justifying its price. Thankfully it is particularly well set out, with coloured dividers aiding its use as a reference text. Helpfully, there is a colour-coded key system for referencing other relevant volumes in the series, although this volume serves perfectly well in isolation.
As the name suggests, the book does indeed provide practical advice on building conservation, and is aimed primarily at those who work on or look after historic buildings. It will also be of interest to owners or those in education looking to acquire a detailed understanding of the subject. While the focus is on buildings in England, the characteristics of the materials and the approach for their conservation are relevant across the UK and beyond. Although most likely to be used as a reference text for dipping into when presented with a particular defect, Earth, Brick and Terracotta is also an absorbing read.
---
This article originally appeared as 'Down to earth' in IHBC's Context 152, published in November 2017. It was written by Simon Malam, an accredited conservation architect at Donald Insall Associates.
--Institute of Historic Building Conservation
Find out more
IHBC NewsBlog
IHBC offers sympathies to Paris on Notre Dame fire, as scale of damage under review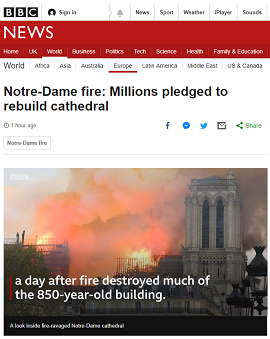 With the assessment of the scale of the fire damage to Notre Dame and its causes still ongoing, the IHBC offers its sympathies to the people of France, Europe and to the world.
---
Planning approval for restoration of historic border bridge, writes The Berwick Advertiser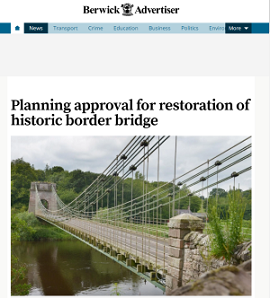 Plans to 'take apart and rebuild' a historic bridge linking England and Scotland have been approved by Northumberland County Council and its Scottish counterpart.
---
New House of Commons Library Note on VAT and Churches: from reforms to grants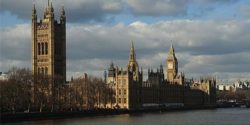 The House of Commons Library has issued a new Briefing Note that examines how construction work for churches is treated for VAT in the UK.
---
Norwich Anglia Square: Government calls in tower block plan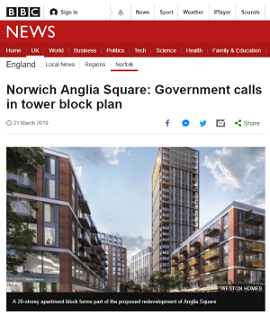 An inquiry will decide on a £250m redevelopment of a shopping complex, including 1,250 new homes, after plans were called in by the government.
---
Dudley council to undertake Unite's pioneering construction charter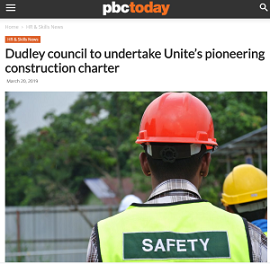 Dudley Council signing up to Unite's construction charter, a pioneering agreement to ensure that working conditions and building standards on construction projects under the control of the council meet the highest standards.
---
Historic England's new guidance on piling reported to engineers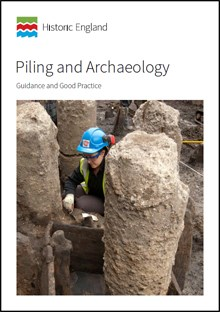 Ground Engineering News has updated readers on Historic England's (HE) publication of its guidance on piling.
---
Big Ben's iconic clock face restored to original blue colour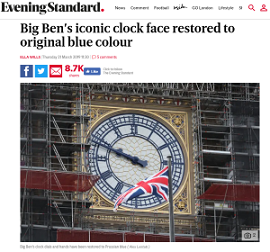 Big Ben's famous clock face has been unveiled in its new blue colour following more than a year of restoration.
---
Heads of Planning Scotland (HOPS): 'Planning Bill Could Break the System'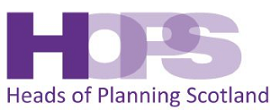 Heads of Planning Scotland (HOPS), who represent officials running planning authorities across the country, has warned that the scale of new responsibilities to be introduced in the Planning Bill could break the back of an already under-resourced system.
---
Historic England launches new heritage apprenticeships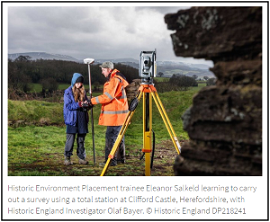 Historic England (HE) has launched new apprenticeships intended to meet the demand for skilled professionals around the country.
---
IHBC Tech Panel lead Prof John Edwards explores with CIOB how 'Conservation is driving quality in construction'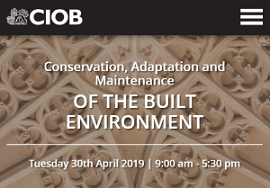 IHBC Tech Panel lead Prof John Edwards has made the case to members of the CIOB that Conservation is driving quality in construction.
---
Prince Charles: Future of built heritage could be endangered by traditional skills shortage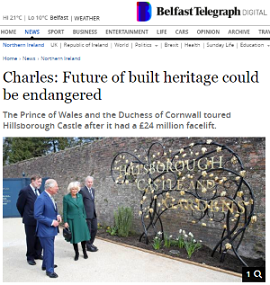 The Prince of Wales stated that the future of Britain's built heritage could be endangered by the threat to traditional building craft skills, so a programme within the Prince's Foundation was aimed at supporting them.
---
The Iron Bridge reopens to the public following £3.6 Million Project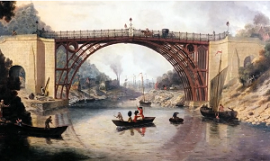 English Heritage's £3.6 million conservation project to repair and restore the Iron Bridge in Shropshire has been completed and it is now open to the public.
---