Practical Building Conservation: Earth, Brick and Terracotta
This article originally appeared as 'Down to earth' in IHBC's Context 152, published in November 2017. It was written by Simon Malam, an accredited conservation architect at Donald Insall Associates.
---
Practical Building Conservation: Earth, Brick and Terracotta, Historic England, Ashgate, 2015, 1,020 pages, profusely illustrated.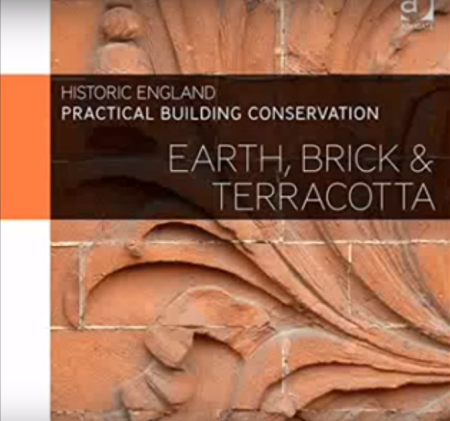 The Practical Building Conservation series, first authored by John and Nicola Ashurst 28 years ago, had become a key reference for many practitioners. Originally of five volumes, the series has recently been expanded to 10 volumes by a team at Historic England, with the assistance of expert contributors.
More than simply a revised edition, the volume on earth, brick and terracotta has been comprehensively rewritten. Totalling 1,020 pages, it is written by Alison Henry, Iain McCaig, Clara Willett, Sophie Godfraind and John Stewart.
Each of the three materials is introduced with a review of how it has been used in England through history. In this respect the volume is much more than a technical handbook. Regional variations are explained in great detail – for example, there are pages on the different characteristics of cob buildings across the country – followed by comprehensive sections assessing and diagnosing defects, and repair and maintenance.
Although wordy, the information is easily accessible; the section on daub, for example, describes its preparation, including the merits of hay and straw, and the different lengths to which each should be chopped. The method given for temporary support of a leaning cob wall is an example of the practical advice found throughout.
The coverage of brickwork stabilisation techniques, in preference to dismantling and rebuilding, is one of many valuable technical sections. Terracotta and faience are served equally well, and anyone reading this chapter in full would finish with a very good appreciation of this often misunderstood material.
Of note is a special chapter on tiles which, although it does not feature in the title of the book, is substantial in itself and similar in coverage to those on the other three materials.
The text is well-illustrated throughout, with cogent, annotated drawings and a very broad range of photographs, many showing defects and repairs in action and having real educational value. The chapter on each of the materials ends with a selection of case studies showing how the theory is put into practice, and the lessons learnt.
Its encyclopaedic nature makes the volume a one-stop reference for most matters relating to clay-based building materials, and it is essentially four books in one, which goes a long way to justifying its price. Thankfully it is particularly well set out, with coloured dividers aiding its use as a reference text. Helpfully, there is a colour-coded key system for referencing other relevant volumes in the series, although this volume serves perfectly well in isolation.
As the name suggests, the book does indeed provide practical advice on building conservation, and is aimed primarily at those who work on or look after historic buildings. It will also be of interest to owners or those in education looking to acquire a detailed understanding of the subject. While the focus is on buildings in England, the characteristics of the materials and the approach for their conservation are relevant across the UK and beyond. Although most likely to be used as a reference text for dipping into when presented with a particular defect, Earth, Brick and Terracotta is also an absorbing read.
---
This article originally appeared as 'Down to earth' in IHBC's Context 152, published in November 2017. It was written by Simon Malam, an accredited conservation architect at Donald Insall Associates.
--Institute of Historic Building Conservation
Find out more
IHBC NewsBlog
Canal River Trust secures funding to create waterway roles for young people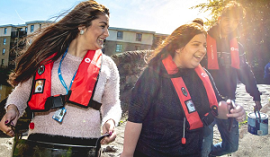 The support will create dozens of opportunities in heritage repair and construction and waterways management, funded by the Department for Work and Pensions.
---
2021 Building Conservation Directory published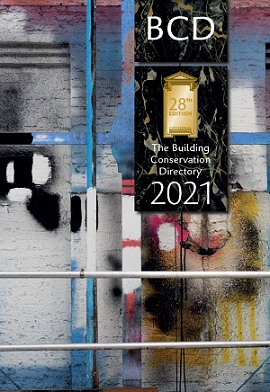 The 2021 edition of the Building Conservation Directory, also available online, has been published. Find skilled trades specialising in work to historic and traditional buildings.
---
BT dials up 'Adopt a Kiosk' scheme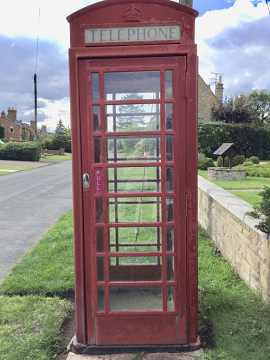 BT has revealed that almost 4,000 of its iconic red phone boxes across the UK are available for local communities to adopt for just £1.
---
Watch IHBC's webinar on 'Retrofit of Traditional Buildings'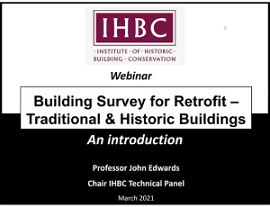 On 26 March the IHBC, led by Prof. John Edwards, hosted a free one-hour CPD webinar 'Introduction to Building Survey for Retrofit' for sector professionals.
---
Has the world left Europe behind?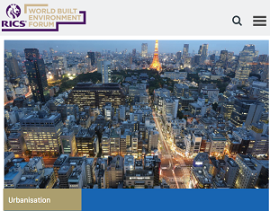 Greg Clark, writing an opinion piece for RICS, explores how good governance in cities pays dividends.
---
AHF on 'Transforming Places through Heritage'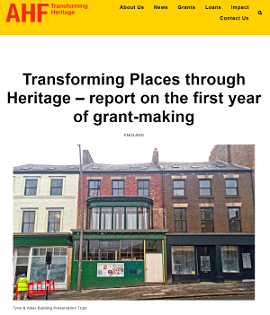 The Architectural Heritage Fund has issued a report on the first year of its 'Transforming Places Through Heritage' grants programme, funded by DCMS.
---
'Star Cities', Marvels of Renaissance Engineering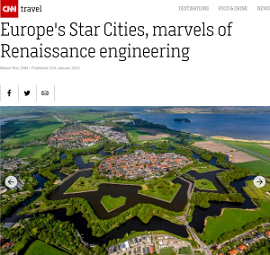 Europe's star cities are scattered all over Europe but their perfect geometrical beauty can only be fully admired when seen from above.
---
COTAC Releases Insight 1 series – The Need to Appreciate the Built Heritage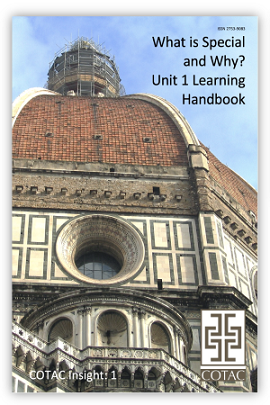 The freely available Insight 1 series targets a wide range of cohorts who wish to gain an appreciation of practical heritage conservation.
---
Palace of Westminster 'deteriorating faster than it can be fixed'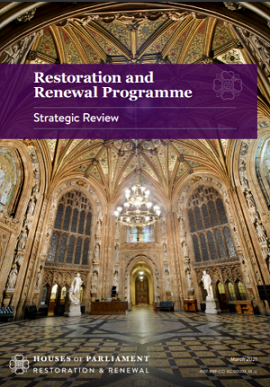 The restoration and renewal of the Palace of Westminster is of 'paramount importance' according to the recent strategic review.
---
Find Webinars and other Events pertaining to Heritage Conservation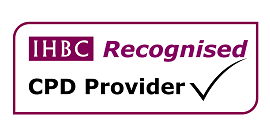 The IHBC's monthly CPD Circular showcases upcoming Events, Awards, Placements, Bursaries & Scholarships, Calls for Papers and more from across the UK and beyond.