Practical Building Conservation: Earth, Brick and Terracotta
This article originally appeared as 'Down to earth' in IHBC's Context 152, published in November 2017. It was written by Simon Malam, an accredited conservation architect at Donald Insall Associates.
---
Practical Building Conservation: Earth, Brick and Terracotta, Historic England, Ashgate, 2015, 1,020 pages, profusely illustrated.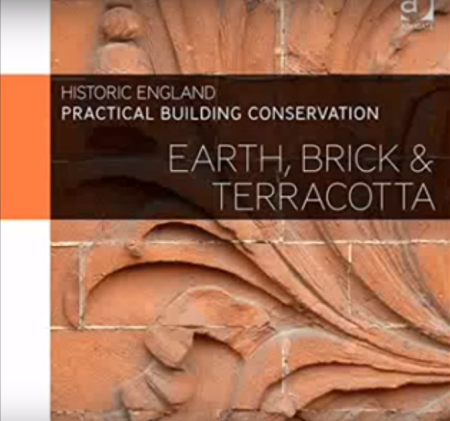 The Practical Building Conservation series, first authored by John and Nicola Ashurst 28 years ago, had become a key reference for many practitioners. Originally of five volumes, the series has recently been expanded to 10 volumes by a team at Historic England, with the assistance of expert contributors.
More than simply a revised edition, the volume on earth, brick and terracotta has been comprehensively rewritten. Totalling 1,020 pages, it is written by Alison Henry, Iain McCaig, Clara Willett, Sophie Godfraind and John Stewart.
Each of the three materials is introduced with a review of how it has been used in England through history. In this respect the volume is much more than a technical handbook. Regional variations are explained in great detail – for example, there are pages on the different characteristics of cob buildings across the country – followed by comprehensive sections assessing and diagnosing defects, and repair and maintenance.
Although wordy, the information is easily accessible; the section on daub, for example, describes its preparation, including the merits of hay and straw, and the different lengths to which each should be chopped. The method given for temporary support of a leaning cob wall is an example of the practical advice found throughout.
The coverage of brickwork stabilisation techniques, in preference to dismantling and rebuilding, is one of many valuable technical sections. Terracotta and faience are served equally well, and anyone reading this chapter in full would finish with a very good appreciation of this often misunderstood material.
Of note is a special chapter on tiles which, although it does not feature in the title of the book, is substantial in itself and similar in coverage to those on the other three materials.
The text is well-illustrated throughout, with cogent, annotated drawings and a very broad range of photographs, many showing defects and repairs in action and having real educational value. The chapter on each of the materials ends with a selection of case studies showing how the theory is put into practice, and the lessons learnt.
Its encyclopaedic nature makes the volume a one-stop reference for most matters relating to clay-based building materials, and it is essentially four books in one, which goes a long way to justifying its price. Thankfully it is particularly well set out, with coloured dividers aiding its use as a reference text. Helpfully, there is a colour-coded key system for referencing other relevant volumes in the series, although this volume serves perfectly well in isolation.
As the name suggests, the book does indeed provide practical advice on building conservation, and is aimed primarily at those who work on or look after historic buildings. It will also be of interest to owners or those in education looking to acquire a detailed understanding of the subject. While the focus is on buildings in England, the characteristics of the materials and the approach for their conservation are relevant across the UK and beyond. Although most likely to be used as a reference text for dipping into when presented with a particular defect, Earth, Brick and Terracotta is also an absorbing read.
---
This article originally appeared as 'Down to earth' in IHBC's Context 152, published in November 2017. It was written by Simon Malam, an accredited conservation architect at Donald Insall Associates.
--Institute of Historic Building Conservation
IHBC NewsBlog
IHBC London Branch Conference 4 Oct 2018 – save the date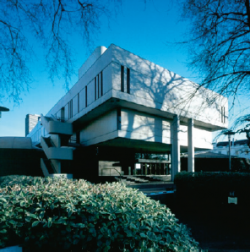 'Creative Conservation: Partnerships and Public Value'. London Branch's celebrated annual conference takes place in the Royal College of Physicians, Regents Park.
---
IHBC free MATE sessions - supporting accreditation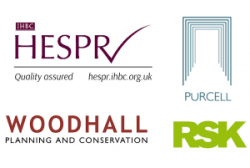 HESPR members' staff from Woodhall Conservation, Purcell and RSK take part in Membership Application Training Event sessions on the accreditation process.
---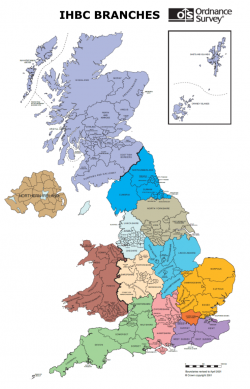 IHBC Branch & partner CPD & more, across the UK - our new NewsBlog resource lets you browse the wide range of CPD events on the IHBC Calendar and pass them on.
---
IHBC spotlights EPCs Call for Evidence – responses by 19 Oct 2018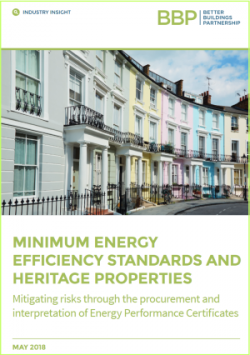 Responses needed to 'Call for Evidence on Energy Performance Certificates', while comments and copies of responses may be sent to [email protected]
---
IHBC CPD boost and checkup from DBW


Critical learning from DBW on 'Rights to light' using references such as the RICS Rights of light: Practical guidance for chartered surveyors in England and Wales.
---
IHBC Heritage from the doorstep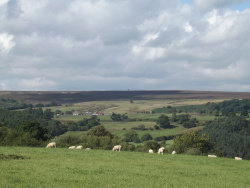 Cash boost helps preserve historic North York Moors monuments, reports The Darlington and Stockton Times.
---
IHBC CPD - Context article on lime and stone and reopening historic quarries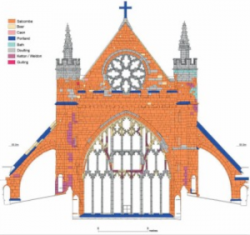 Even within environmentally sensitive areas planning permission is possible, as Emily Harper and Sue Penaluna explain in their article on the repair of Exeter Cathedral.
---
IHBC HESPR top pick from £250M+ costed work this week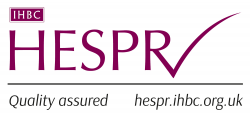 East Herts seeks regeneration developer for Bishop's Stortford site; closing 28/08,
contract values ranging from: £25M- £200M.
---
RTPI proposal for post-Brexit environmental watchdog fundamentally flawed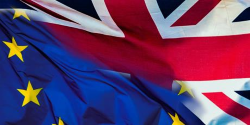 The Government's proposal for a post-Brexit environmental watchdog that only has jurisdiction for England is deeply flawed, says the RTPI.
---
World Heritage UK report out - Commercial Best Practice in World Heritage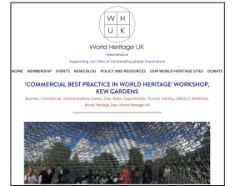 The report, following a meeting in March 2018, details the discussions and future actions and includes an appendix on visitor numbers and characteristics.
---
Planning Portal and Federation of Master Builders sign partnership agreement


The Memorandum of Understanding signals their intent to work more closely together for the benefit of their joint customers and members.
---
Scottish Planning Bill changes marks a point of no return for Scotland's heritage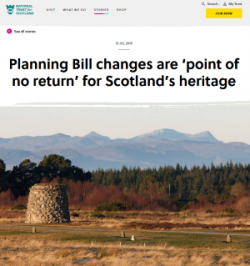 The National Trust for Scotland has called on the Scottish Government to save Scotland's heritage by overhauling the planning system.