Traditional Homes of the South Downs National Park: an introduction
Traditional Homes of the South Downs National Park: an introduction, Annabelle Hughes, Sussex Archaeological Society, Lewes, 2017, 86 pages, 68 colour illustrations, 7 black & white illustrations.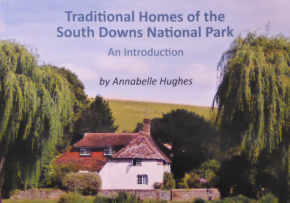 ---
Traditional Homes of the South Downs National Park is a small book, but it punches well above its weight. The author, Annabelle Hughes, is well known in Sussex and Surrey for her research into vernacular structures with the Wealden Buildings Study Group. The breadth of her observation over the years shines through the pages of her book. Although intended as an introduction for the intelligent layman, the conservation professional will certainly find many nuggets that will surprise, entertain and inform.
Her subject is the vernacular house between the 13th century and the early-Georgian period within that stretch of Hampshire and Sussex now covered by the South Downs National Park. Although only a few miles deep, the park describes a cross-section of a geologically complex band of England. Chalk is only half the story; the malmstone, ironstone, clays and greensands of the Weald complete the picture. This complicated geology contributes to a rich pattern of frequently localised building materials above ground. It is only really flint from the chalk that forms a unifier along a mostly narrow band, east to west.
The other great unifier is the preponderance of timber-framing. Hughes is strong in identifying the variations in tradition, technique and chronology, often quite strident, evident between Hampshire and Sussex. She is particularly thought-provoking when discussing locations such as Harting, West Sussex, where these framing traditions meet.
Such analysis is only to be expected in a study of this kind. However, the author goes on to guide her reader through documentary sources and, with them, the fundamental building blocks of the agrarian societies which created the buildings. She describes the importance of the manor and its distinction with the demesne, touches on relationships between the parish and early minster parishes and, exploring an urban context, outlines the borough, the burgage and the significance of the burgess. This analysis of human hierarchies, status and social structure is essential if we are to fully understand the built legacy of the medieval past, but it is easily overlooked in the dedicated study of buildings. The author excels in her skill in combining these two sides of the same coin, and arguably breaks new ground by doing so in a format so compact and concise.
The book assumes next to no prior knowledge of the subject on the part of its audience; it even provides a list of kings and queens from Edward the Confessor to Victoria. However, it does demand a fairly high level of interest and general intelligence. It is to be hoped that the gentle reader will take the time and effort to engage with an authoritative, if intense, text and not simply be diverted by the illustrations, many of which are almost too attractive.
Perhaps the only disappointment is a clear decision to stay within a tight interpretation of the chronological bounds of vernacular architecture and the local sourcing of material. Hughes does not attempt to take us very far into the 18th century, even though canals had a very limited influence in the south and the arrival of the railway was the real harbinger of change. Given the varied, enchanting and ingenious ways the Georgians found to lend a polite veneer to inherited ancient structures in southern towns like Lewes, this may be seen as a missed opportunity.
However, this reservation is a quibble. Traditional Homes of the South Downs National Park is, in truth, rather more than an introduction and might be read with profit by most people with an interest in the built legacy of the medieval and early post medieval world, not only in the south of England but further afield.
---
This article originally appeared in IHBC's Context 150, published in July 2017. It was written by Michael Scammell, a conservation officer for the South Downs National Park Authority.
--Institute of Historic Building Conservation
IHBC NewsBlog
Ireland's Our Rural Future: support for LA purchase of vacant and derelict buildings for community use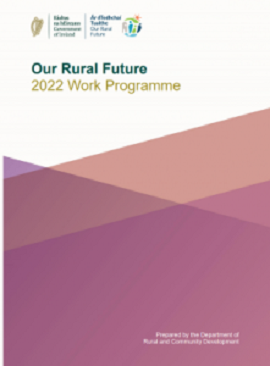 Ireland's Minister for Rural and Community Development, Heather Humphreys, announced a new funding stream to support Local Authorities (LAs) to purchase vacant buildings that could be converted and developed for community use.
---
BBC: Eleven Historic English pubs recognised for their interiors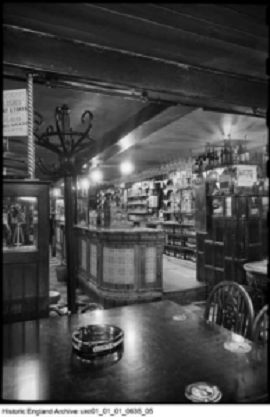 Eleven pubs across England have been recognised for their historic or unusual interiors, as they have been listed, upgraded or relisted.
---
HEF's Heritage Sector Resilience Plan launched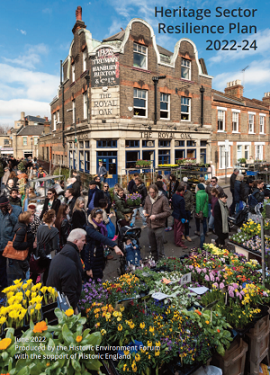 The Heritage Sector Resilience Plan, developed by the Historic Environment Forum (HEF) with the support of Historic England, has been launched.
---
Common Commitment to all Ireland's heritage – North South Agreement on Vernacular Heritage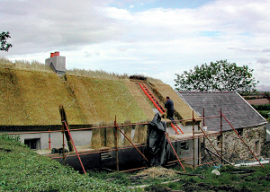 An 'All-Island' commitment to Ireland's vernacular heritage has been established with the signing of the North South Agreement on Vernacular Heritage, supporting traditional buildings etc.
---
Bristol Harbourside landmark Canons House gets GII listing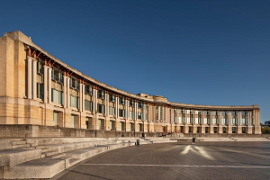 Canons House, a landmark building on Bristol Harbourside, has been awarded Grade II (GII) listed status having been built as a regional headquarters for Lloyds Bank between 1988 and 1991 (Arup)
---
BRE/BEIS project to modernise home energy rating scheme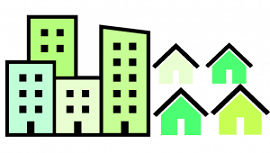 The Building Research Establishment (BRE) has announced a new project with the Department for Business, Energy and Industrial Strategy (BEIS) to improve and modernise the home energy rating scheme used to measure the energy and environmental performance of UK homes.
---
Interdisciplinary IHBC accreditation recognised by CSCS for PQP Cards

Sector lead the Construction Skills Certification Scheme (CSCS) has recognised the IHBC's professional accreditation and support (CPD etc.) in awarding its PQP (Professionally Qualified Person) cards.
---
Unearthing the history of Gloucester's 'the Fleece' Hotel starts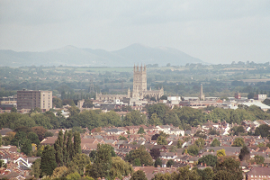 Work to repair a fire-hit medieval hotel in Gloucester is underway as crews have started work to strip back some of the modern trappings and reveal the historic framework.
---
European Heritage Heads Forum statement on Ukraine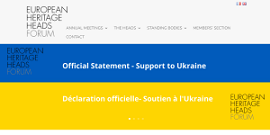 The Secretariat to the European Heritage Heads Forum has has coordinated its declaration of solidarity and support for Ukraine's cultural heritage institutions.
---
Welcome to #IHBC25 – 25 years since we turned professional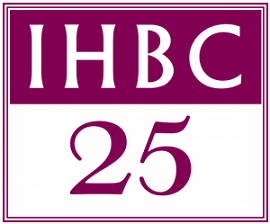 2022 will see the IHBC mark a quarter of a century since our incorporation as a professional body supporting and accrediting built and historic environment conservation specialists. We're kick-starting it by inviting your ideas on how to mark this special year!