Traditional construction materials on the Isle of Man
This article originally appeared as 'A pattern of building' in IHBC's Context 153, published in March 2018. It was written by Patricia Tutt, an architect, lecturer and photographer, who prepares conservation and registered building reports for the Isle of Man Government. She has written a PhD on the vernacular architecture of the island and a substantial book on the island's architecture.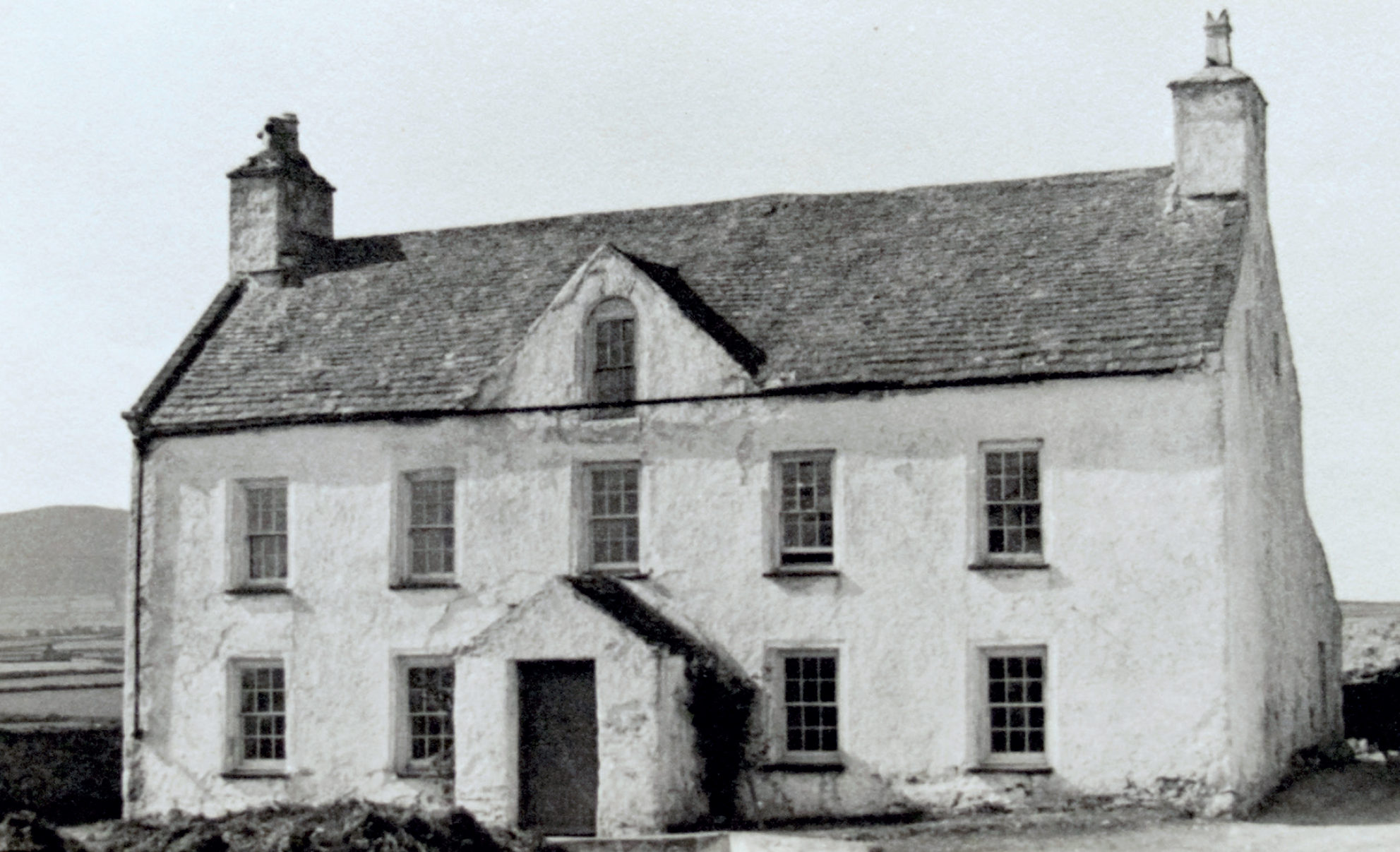 Ballachrink, Malew, is an archetypal large Manx farmhouse. The central gablet is possibly a later addition. Note the stacks on both gables, dairy extension to the rear, Manx slate roof, small parapet on gable verges and lime rendering, and the absence of dormers or attic lights. Could be late-17th century. Manx National Heritage photo MNH PG 5647/452, re-photographed by the author.
The modern estates of mostly characterless bungalows or houses are a striking contrast to what was built with the Isle of Man's naturally occurring materials and distinctive building techniques.
---
Historically, the building materials naturally occurring over much of the Isle of Man provided an abundance of stone, and a paucity of timber. This imposed severe restraints on the development of a vernacular architecture, and the rise of more sophisticated building skills and techniques.
For such a small island (45km x 16km), the Isle of Man has a complex and fascinating geology.[1] The predominant stone used for building was the Manx 'slate', a mudstone [2] which was difficult to work for general walling and difficult to cleave for roofing purposes. This led to a common use of mass rubble walling, often un-coursed and, of necessity, of considerable depth to accommodate large stones in a way that enable two vertical faces to be achieved. In the Isle of Man, the old builders' rule of thumb was two foot (600mm), but wall thickness can vary from 450mm to in excess of 600mm, depending on local variations in the stone. When barns were built alongside farmhouses, longhouse style, they were invariably abutments and not bedded in.
To some degree, the increasing sophistication in handling this stone can be traced in agricultural walling techniques. Maxwell (1996) notes how Scottish dyking can provide a truer record of developing skills, as these walls tend to remain unchanged apart from periodic maintenance or eventual abandonment. The traditional and widespread 'Manx hedge' is a substantial sod bank with a rubble core, sur-planted with gorse, but some Manx stone field and many roadside boundary walls show the influence of dykers from Galloway and elsewhere, brought in by government to work on roadside walls, with the incorporation of through-stones to give strength, sloped bedding to encourage drainage, and projecting, sloping and loose bedding of copings to deter sheep from scrambling over them. Other details, such as the widespread and exuberant addition of quartz and other decorative stones as cappings, and the insertion of slits for sheep to pass through or recesses for bee boles, may have been introduced by incoming Cornish and other miners or agriculturalists.
For much of the time under the Lords of Mann, farm-holders were only permitted to build using stone drawn from the land they held. As a consequence, each quarterland [3] on stony ground has its own small quarry. This restriction led to a marked local identity given by stone shape and colour, distinguished by the extent of oxides that are present, with Ballaugh stone having the reddest staining. Post-Revestment [4] this local character was retained until the advent of the railways and better roads, when land-based transportation of building stone became realistic. Until this time, the only stone to travel significant distance was imported for carving monuments, decorative details or the use of lintols in prestigious buildings.
In addition to the mudstones, there is limestone (in the south, around Castletown), granite (localised volcanic plugs), round beach and river stones (Kirk Michael and northern plain) and a small incursion of Devonian red sandstone (Peel). Erratics were also a source of building stone.
The limestone, used both 'in the rough' and dressed, has proved very robust, well able to withstand the severe coastal exposure. Lamplugh (1903) praised its durability, as evinced by Castle Rushen, while describing the colour as 'somewhat dingy'. The use of this limestone for building work was quite localised, being rarely found outside Castletown, Derbyhaven, Ballasalla and Ballabeg, but it was shipped to Port St Mary for buildings close to the harbour. It was used both for prestigious buildings (Castle Rushen) and modest cottages and farm buildings, with Ballabeg having the best surviving group of limestone cottages. The quarries are no longer worked for limestone, but Billown still produces lime, and the decorative PoyllVaish 'marble' (a black limestone traditionally used for fireplace surrounds) is once again in limited production.
Red Devonian sandstone is restricted to the headlands north of Peel. Anecdotally,[5] there were three quarries, one producing a hard stone, difficult to work, and the other two producing soft, easily-worked stone. Masons preferred to work the latter, which erodes quite rapidly on exposure to the salt-laden humid atmosphere, especially when laid contra-bed. It is not unusual in Peel to see buildings with imported brick and terracotta street facades and sandstone rear and side walls.
On the northern plain, which is a raised beach, stone was imported from other parts of the island, or rough clamp-fired local brick was used, drawing on sand robbed from the beach. In parts of the south there is distinctive use of large squared granite and quartz stones, especially as quoins. The walls of earthen dwellings, barns and cowhouses varied according to the nature of the ground that the materials were drawn from. Good clay was used where it was available, and elsewhere sods and turves were cut and placed upside down in short lifts. The excision of the sods impoverished the soil for some considerable distance around the new structure, reducing its capacity to nurture the occupants and livestock. Surfaces of these walls were smoothed with a wash of wet clay and dung.
The traditional thatched roof was lashed in place by ropes tied down to projecting stones or other materials (bricks, metal spikes, animal bones) set into the wall below the eaves and on the gable – a distinctive Manx detail. There was rarely a wall-plate.
Slate hanging is a comparatively rare sight in the Isle of Man today, with Bridge House in Castletown being the best-known example, and possibly one of the earliest. Its use dates from the importation of slate in the 19th century. It was an accepted Manx solution to the problem of waterproofing exposed gables in soft stone and brick. Archive photographs show it in common use in Castletown and Ramsey, but many examples have been lost.
Sand continues to be extracted in the west at Peel and gravel from the north. Historically, they were taken from the shore wherever they occurred in usable quantities, with deleterious consequences for render, plaster and mortar, and for land stability along the shore.
Alongside the export of lead and other minerals from the Manx mines, mainly in the 19th century, ships returned carrying brick, terracotta and other materials from Ruabon and elsewhere in North Wales. These were widely used as quoins and dressings to form a smooth surface against which to set window and door frames in buildings in Manx stone, as noted by Lamplugh (1903). He also described bricks being produced in several locations and disused brickworks in areas where there is no stone.
Following the early destruction of native woodland and prior to the planting of managed woodland, most structural timber was imported or recycled. Dendrochronology has so far been unsuccessful, due to uncertainty as to the origin of the timber and the absence of sufficient Manx specimens of oak and other suitable species on which to establish a viable database.[6] There are many archive references to the use of large sections of timber salvaged from the Curragh. All describe what seems to have been a catastrophic windblast, with all the trees lying in the same north-west direction, not unlike the severe damage caused to several of the island's plantations in 2008. These highly-prized timbers in the peat and bog were mostly oak, blackened from their impregnation and smooth grained, but fir, birch, hazel and other species were found.
Timber was recycled, whether salvaged from a shipwreck or an abandoned house. During refurbishment of houses and cottages, it is common to come across roof timbers and other timber components that show evidence of having been previously used elsewhere.
The overall impression of the Manx rural built environment today is of isolated whitewashed squat two-storey, stone-built farmhouses with heavy stacks on both gables, alongside un-rendered mudstone farm buildings. In the towns, Victorian terraces predominate, mostly rendered, but there are a small number in imported polychrome brickwork. Many were built as hotels and boarding houses. Twentieth-century housing estates are mostly of characterless bungalows or houses on free-form layouts that pay no attention to aspect or orientation, a pattern from anywheresville that continues today, when most building materials are imported, all bearing a significant surcharge covering shipping costs.
Footnotes:
[1] See http://www.manxgeology. com (accessed 12.1.18), also Lamplugh, 1903; Pickett, 2001; Robinson and McCarroll, eds, 1990, and others, culminating in 2006 in Volume 1 of the New History (The Evolution of the Natural Landscape, of A New History of the Isle of Man, Chiverell and Thomas.
[2] Not a true slate, as it is insufficiently compressed. These stones are generally known as the Manx and Dalby groups of mudstones.
[3] A traditional land division. Most significant farms held a quarterland; origin obscure.
[4] Revestment – the Crown purchase of the Isle of Man from the Duke of Atholl in 1765.
[5] Personal conversation with former builder, 1993.
[6] Personal discussions with Stephen Moore, former conservation officer, and archaeologist Peter Davey, former director of the Centre of Manx Studies.
References:
---
This article originally appeared as 'A pattern of building' in IHBC's Context 153, published in March 2018. It was written by Patricia Tutt, an architect, lecturer and photographer, who prepares conservation and registered building reports for the Isle of Man Government. She has written a PhD on the vernacular architecture of the island and a substantial book on the island's architecture.
--Institute of Historic Building Conservation
Find out more
IHBC NewsBlog
Your FIRST FREE IHBC Xmas gift to colleagues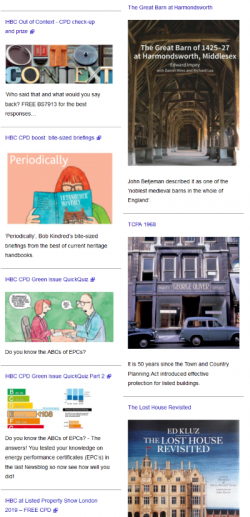 Tell them about IHBC's Conservation Wiki – Our free digital digest for the development and construction sector.
---


CPD check-up and prize: 'Who said that?' – And what would you say back? FREE BS7913 for the best responses…
---
IHBC Chair at 2018 Heritage Day: A personal take and update

IHBC's Chair James Caird attended the 2018 Heritage Day, led by England's heritage link body, The Heritage Alliance (THA), and offers readers an update on his day.
---
IHBC raises objections in high-level Historic Environment Advisor Apprenticeship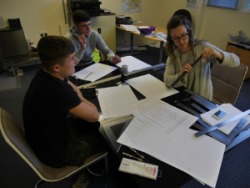 IHBC has lodged its concerns and objections to current proposals submitted by Historic England's 'Trailblazer' Group to the Institute for Apprenticeships (IfA) for approval.
---
Latest IHBC Council+ corners the tables to see how best to deliver member services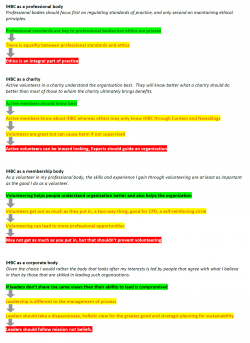 IHBC has concluded the 7th Council+ meeting, the institute's UK-wide forum for volunteers' national oversight and development, which took place in London.
---
DesigningBuildings Wiki features IHBC Context celebrating 50 years of the TCPA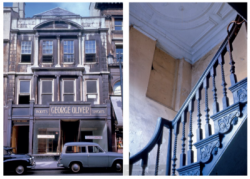 Tucked away in Part V of the Town and Country Planning Ace was a revolution in heritage conservation that Timothy Cantell has explored in IHBC's Context.
---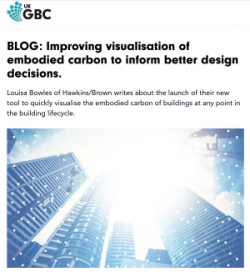 UK Green Building Council has reported on the launch of Hawkins/Brown's new tool to quickly visualise the embodied carbon of buildings at any point in the building lifecycle.
---
AHF - new partnership Heritage Impact Fund to be launched in early 2019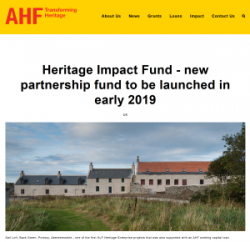 The Architectural Heritage Fund has announced the fund as part of its ongoing work to increase the levels of social investment supporting the heritage sector.
---
BRE and USGBC announce new partnership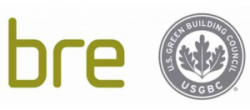 Two built environment organisations have announced the first building quality and performance partnership of its kind partnering to raise global sustainability standards.
---
Civic Voice: Guidance tool for communities to identify local heritage assets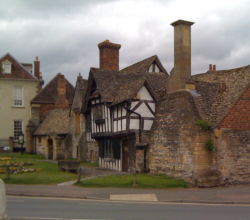 A resource developed as part of Civic Voice's Big Conservation Conversation and their 'Local Heritage List' campaign.
---
Landmark - online archive of History Albums now accessible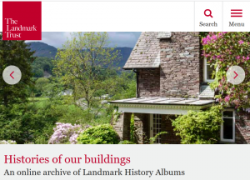 Landmark's History Albums is now available online making the detailed research undertaken on each Landmark digitally available to all.
---
Joint Committee on draft Parliamentary Buildings (Restoration and Renewal) Bill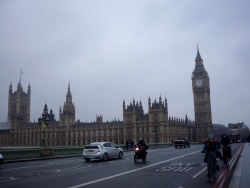 Call for evidence, closing 18 January, inviting views on whether the governance structures for the Restoration and Renewal (R&R) Programme are appropriate.
---
Updates on programme on planning reform in England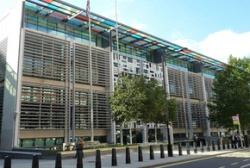 The latest version of the Planning Directorate Newsletter brings readers up to date with the England's programme of planning reform.
---
Specialist contractors call for government regulation of the construction industry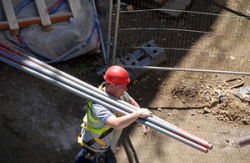 The chairman of the Specialist Engineering Contractors' (SEC) Group wants to government to set up a statutory authority to regulate construction industry practice.
---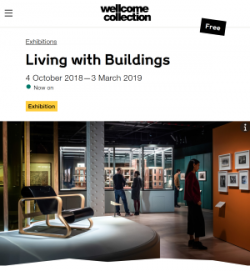 Wellcome's Living with Buildings exhibition on until to 3 March in London examines the positive and negative influence buildings have on our physical and mental health.
---
The economic value of culture - a benefit transfer study on museums in England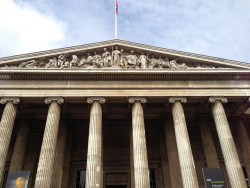 New research has been published to help understand the visitor and non-visitor value of cultural engagement at 4 cultural institutions in England – is this transferrable?
---
England - Open Doors pilot scheme closing 31 Dec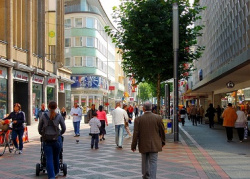 Government in England's pilot scheme to match landlords struggling to find tenants for their empty properties with community groups looking for space.
---
RTPI to investigate strategic infrastructure planning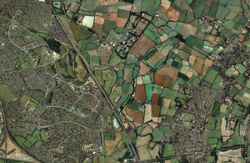 New research commissioned from University of the West of England in partnership with PBA (part of Stantec), on how strategic infrastructure planning is carried out.
---
Scottish Lochside House named House of the Year 2018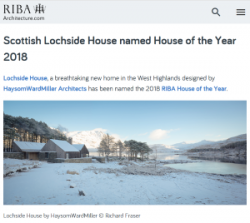 Lochside House, a breathtaking new home in the West Highlands designed by HaysomWardMiller Architects has been named the 2018 RIBA House of the Year.