Limestone for building
[edit]
Introduction
Limestone is a sedimentary rock that was laid at the bottom of shallow lakes and seas and compacted over four geological eras: Cretaceous, Jurassic, Permian and Carboniferous, spanning 70 – 345 million years.
[edit]
Formation
Sedimentary means that the particles which make up limestone were transported and deposited as sediment, mainly by water but also by wind. Chemically, limestone comprises different forms of calcium carbonate (CaCO3).
Limestone often includes the skeletal remains of marine organisms such as corals and molluscs which are the primary source of calcite, although other sources do occur. The presence of these marine organisms and other fossil inclusions can form an attractive feature when the stone is polished or honed.
[edit]
Varieties
Forming over such an extended geological timescale has resulted in different types of limestone, each with characteristic properties, including; chalk, ragstone, clunch, oolitic and liassic limestones as well as dolomitic and carboniferous varieties.
Due to the presence of a variety of minerals, limestone presents numerous colours, ranging from grey Portland stone, to creamy Bath stone, the brown limestone of Dorset and the dark grey Purbeck stone, also from Dorset. Purbeck can be polished to give a faux marble effect and so came to be known as 'Purbeck marble', popular in the 19th century for high quality architectural interior decoration and thin columns.
Limestone can be categorised as 'soft' or 'hard'. As a building material, it is both abundant and versatile and has been used globally, but in particular in Europe and the US. Global landmarks include the pyramids of Egypt, numerous Gothic cathedrals in Europe, particularly France, and Italian city walls and castles. St Paul's Cathedral in London, designed by Sir Christopher Wren is built from Portland stone.
During the 19th and early 20th centuries, limestone, particularly Portland stone, became popular in the UK for building banks, civic buildings and educational establishments, many of which were in the classical style. More recently, a notable use of a creamy-coloured limestone from France was Foster + Partners' Great Court in the British Museum, London.
Limestone is relatively easy to cut and carve (some limestone varieties are easier to work than others but it is 'softer' than some sandstones) and its uses in construction are wide ranging, including:
IHBC NewsBlog
Ireland's Our Rural Future: support for LA purchase of vacant and derelict buildings for community use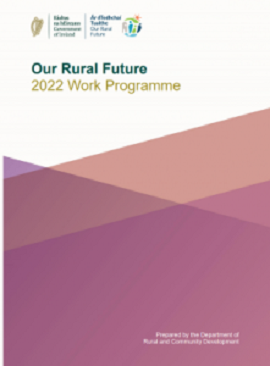 Ireland's Minister for Rural and Community Development, Heather Humphreys, announced a new funding stream to support Local Authorities (LAs) to purchase vacant buildings that could be converted and developed for community use.
---
BBC: Eleven Historic English pubs recognised for their interiors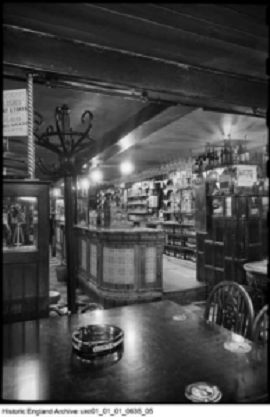 Eleven pubs across England have been recognised for their historic or unusual interiors, as they have been listed, upgraded or relisted.
---
HEF's Heritage Sector Resilience Plan launched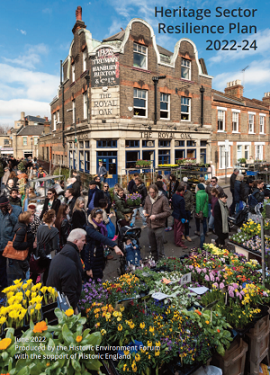 The Heritage Sector Resilience Plan, developed by the Historic Environment Forum (HEF) with the support of Historic England, has been launched.
---
Common Commitment to all Ireland's heritage – North South Agreement on Vernacular Heritage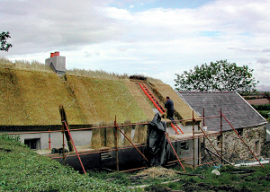 An 'All-Island' commitment to Ireland's vernacular heritage has been established with the signing of the North South Agreement on Vernacular Heritage, supporting traditional buildings etc.
---
Bristol Harbourside landmark Canons House gets GII listing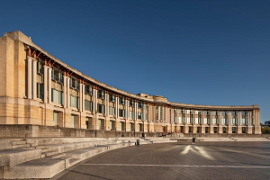 Canons House, a landmark building on Bristol Harbourside, has been awarded Grade II (GII) listed status having been built as a regional headquarters for Lloyds Bank between 1988 and 1991 (Arup)
---
BRE/BEIS project to modernise home energy rating scheme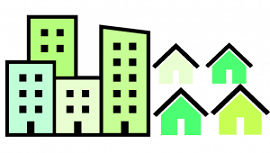 The Building Research Establishment (BRE) has announced a new project with the Department for Business, Energy and Industrial Strategy (BEIS) to improve and modernise the home energy rating scheme used to measure the energy and environmental performance of UK homes.
---
Interdisciplinary IHBC accreditation recognised by CSCS for PQP Cards

Sector lead the Construction Skills Certification Scheme (CSCS) has recognised the IHBC's professional accreditation and support (CPD etc.) in awarding its PQP (Professionally Qualified Person) cards.
---
Unearthing the history of Gloucester's 'the Fleece' Hotel starts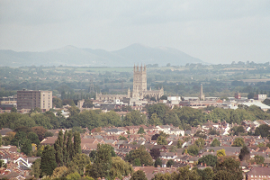 Work to repair a fire-hit medieval hotel in Gloucester is underway as crews have started work to strip back some of the modern trappings and reveal the historic framework.
---
European Heritage Heads Forum statement on Ukraine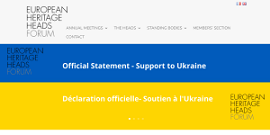 The Secretariat to the European Heritage Heads Forum has has coordinated its declaration of solidarity and support for Ukraine's cultural heritage institutions.
---
Welcome to #IHBC25 – 25 years since we turned professional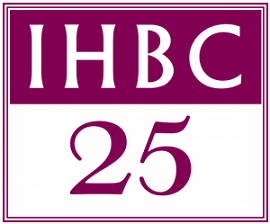 2022 will see the IHBC mark a quarter of a century since our incorporation as a professional body supporting and accrediting built and historic environment conservation specialists. We're kick-starting it by inviting your ideas on how to mark this special year!