Finding stone to conserve historic buildings
Historic England's Strategic Stone Study's county-by-county, nationwide survey identifies building stones used, and maps their sources and representative buildings and structures.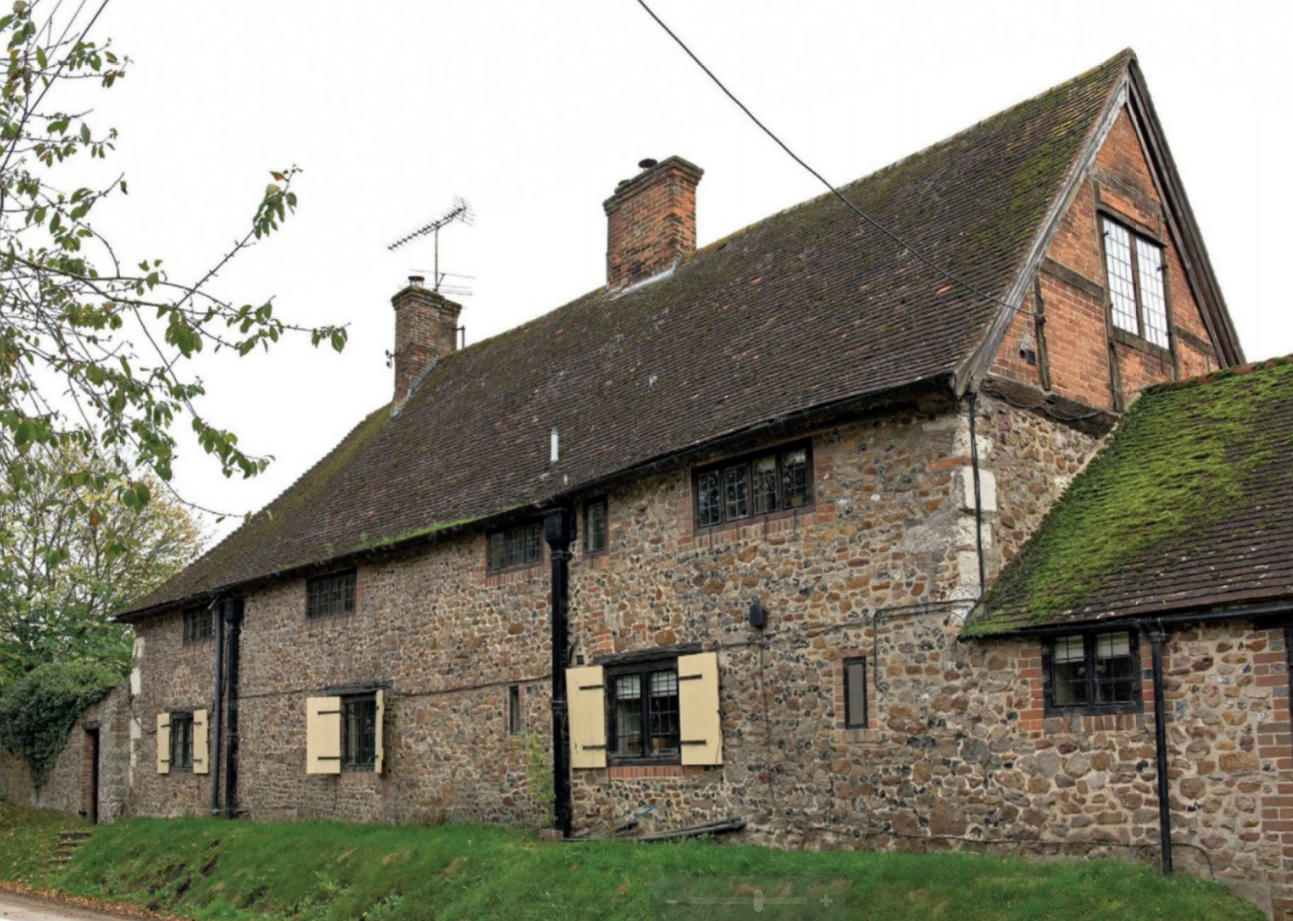 The Old Manor House, Upper Lambourn, Berkshire. Here sarsen stone sourced nearby is the dominant stone. Each county atlas produced from the Strategic Stone Study is highly illustrated with images of representative stone structures. Berkshire is the latest county to have been completed. (Photo: Geckoella, © Historic England).
Sourcing the right stone to conserve historic buildings can be extremely challenging. Lack of an appropriate supply is not only a matter of aesthetics but also of technical compatibility, because any new replacement stone should match the original in its mineral composition and physical properties, in particular its porosity and permeability. An inappropriate new stone can accelerate the decay of the older adjacent stone and is likely to weather differentially. In addition, many new buildings and extensions, particularly those in conservation areas, will have to be constructed using materials matching those of the buildings around them.
The rich diversity of England's geology means that thousands of different stones have been used over the centuries for building. But until now accurate information on the original quarries, and the number and distribution of buildings constructed from these stones, has been elusive.
The Symonds Report, Planning for the Supply of Natural Building and Roofing Stone in England and Wales (2004) identified the problems of sourcing appropriate stone to repair historic buildings. It recommended that a national database of building and roofing stones be established, and that mineral planning authorities should identify and protect 'heritage quarries'. In response to this, the Department of Communities and Local Government produced guidance for mineral planning authorities and others by publishing Minerals Policy Statement 1. Annex 3 on Natural Building and Roofing Stone, recommended that: 'English Heritage and the industry are encouraged to make mineral planning authorities aware of important sources of building and roofing stone that they consider should be safeguarded from other forms of development.'
The 2012 National Planning Policy Framework also encourages identification and safeguarding of natural stone resources. Paragraph 143 states that local planning authorities should 'identify and include policies for extraction of mineral resource of local and national importance in their area' and 'define minerals safeguarding areas and adopt appropriate policies in order that known locations of specific minerals resources of local and national importance are not needlessly sterilised by non-mineral development, whilst not creating a presumption that resources defined will be worked'.
The Strategic Stone Study (SSS) aims to address these issues by undertaking a county-by-county, nationwide survey to identify the building stones used, and map their sources (active, dormant and historic quarries within England) and representative buildings and structures, and collating them in one online resource.
Historic England is funding the work and has commissioned the British Geological Survey and local geological and historic buildings experts who have completed 39 of the 48 English counties (using the pre-1974 boundaries). So far 3,928 building stones, 12,491 building-stone quarries, and 17,658 indicative stone structures (including 1,254 predominantly stone villages) have been identified.
Initially the survey began with a commission from Historic England for the British Geological Survey to expand its database of quarries, mines and other mineral workings in the UK (BRITPITS) to accommodate data on building stone resources and the stone-built heritage of England creating the English Building Stone Pits (EBSPits) database. The SSS augments this information by supplementing it with expert knowledge and fieldwork to populate three data sets: building stones, their sources, and representative buildings and structures.
The data sets from the SSS are uploaded to the EBSPits database, where they can be individually viewed and downloaded, county by county. Each entry of the data sets includes substantial details. For example, each building stone entry within the building stones data sets includes geological and petrographic descriptions, identifying features, weathering characteristics and common uses of the stone, known or likely sources, and representative buildings. The source's data set includes each quarry location, the stones quarried from it and its status (active/ inactive/ceased). Each representative building and structure entry in the buildings data set lists the building stones used to construct it and citations for further reference.
The data sets are interlinked within the EBSPits database so that this information can be interrogated through the interactive Geographical Information System (GIS) web portal. Within this, the quarries and buildings are plotted on a map with geographical and geological layers (which can be modified to adjust transparency to make either more visible). Here website visitors can run a query to search the locality of a building or quarry location to identify nearby sources or representative buildings, respectively (the search can be extended in radii measured in kilometres). A specific location and underlying geology can be explored.
This interactive search allows the user to get a clearer indication of the distribution and relationship between stone-built structures and their former or currently worked building-stone quarries. Each county also has an 'atlas' or gazetteer which summarises and richly illustrates the use of the building stones (organised by geological chronology) within an historic context. Enquiry reports, the data sets and atlases (in printable pdf format) can all be saved and freely downloaded.
The information from the SSS should help mineral planning authorities identify quarries of importance to the built heritage, whether disused or active, which they consider should be safeguarded from needless sterilisation by non-mineral development. Counties (such as West Sussex, Somerset and Derbyshire) are already using information from the SSS to guide their local minerals plans. Local authorities are encouraged to recognise existing and potential quarry sites, and to include suitable policies within their development plans so that the needs of building conservation can be considered equally alongside other competing uses or designations. This information could also provide valuable support for a planning application or appeal.
The EBSPits database will offer long-term assistance not only to mineral planning authorities aiming to safeguard important sources, but also to new and historic building professionals seeking information for specific building projects. Indeed, it is of use to anyone wishing to find out about building stones, their sources and use.
The National Heritage List for England (NHLE) is now online, making its 400,000 entries easily accessible. As part of Enriching the List, information from the SSS about the types of building stone used in designated buildings and structures has been returned to be integrated in the NHLE entry, not only enhancing the individual entry, but defining the original stone for matching purposes for any additional or replacement stone.
The SSS is not intended to override or replace considered professional advice from experts in the stone conservation field, when undertaking a particular conservation or new-build project. No building stone should be selected for use in a conservation or new-build project based on data provided by EBSPits database alone.
The EBSPits is the only freely available, single source of information which comprehensively lists the stones used for historic buildings in England. The sheer scale of the task means that it has taken over a decade to complete, but the SSS is on track to be finished in 2020. Although the EBSPits database GIS functions reasonably well, technology has progressed since the project began in 2007, so the system needs to be updated. Options are being assessed and an improved up-to-date system will be implemented once the SSS is completed and as funding is available.
We welcome any comments on the SSS, and the EBSPits database and GIS. In particular, we would be interested to hear from local authorities which may have information about stone buildings which would enhance the buildings database, which would make it easier for mineral planning authorities to determine the importance of a particular stone. If you would like to get in touch or would like to be kept informed of SSS progress, please contact Clara Willett ([email protected]).
---
This article originally appeared as 'Finding stone' in IHBC's Context 154, published in May 2018. It was written by Clara Willett, a senior architectural conservator in the building conservation and research team at Historic England, and Chris Wood, head of the building conservation and research team at Historic England.
--Institute of Historic Building Conservation
IHBC NewsBlog
IHBC FREE CPD Boost - Easy Access Webinar from Historic England and the IHBC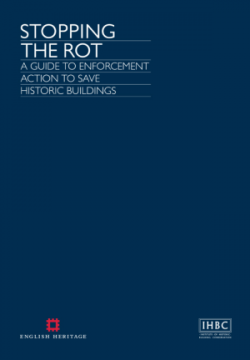 'Enhancing conservation areas & townscapes with S.215s', 13 December - numbers limited so book now!
---
IHBC Out of Context - CPD check-up and prize


'Who said that and what would you say back? FREE BS7913 for the best responses…
---
IHBC CPD boost: bite-sized briefings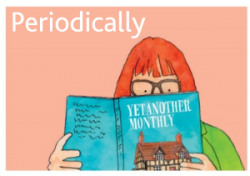 'Periodically', Bob Kindred's bite-sized briefings from the best of current heritage handbooks.
---
IHBC CPD Green Issue QuickQuiz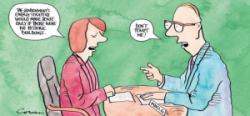 Do you know the ABCs of EPCs?
---
IHBC CPD Green Issue QuickQuiz Part 2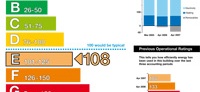 Do you know the ABCs of EPCs? - The answers! You tested your knowledge on energy performance certificates (EPC's) in the last Newsblog so now see how well you did!
---
IHBC at Listed Property Show London 2019 – FREE CPD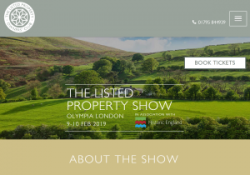 4 hours free CPD via IHBC and partners + lots more at the show in association with Historic England, on 9-10 February 2019 at London's Olympia.
---
IHBC launches new Toolbox Guidance Note for small traders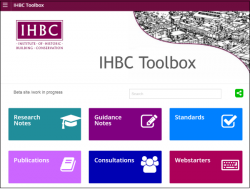 IHBC's latest Guidance Note in our Toolbox aims to provide sole practitioners and small traders with advice on taking on new work, offering 'Ten Red Flags' to watch out for.
---
Scotland - Historic Environment Audit (SHEA) 2018 is now out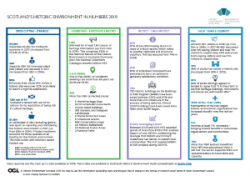 HES lead officer, Karen Robertson, has offered her personal blog looking at the trends and findings.
---
Slate Landscape of North-West Wales - preferred UNESCO World Heritage Site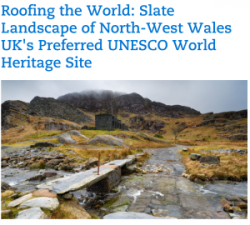 The Slate Landscape of North-West Wales will be the UK's next preferred nomination for UNESCO World Heritage Site status, Heritage Minister Michael Ellis announced recently.
---
Draft Parliamentary Buildings (Restoration and Renewal) Bill for Palace of Westminster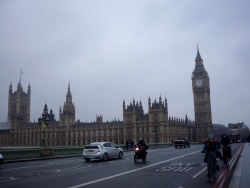 The draft Bill has been presented to allow 'interested parties the opportunity to consider the approach taken to the governance of the Restoration and Renewal Programme'.
---
APPG for Healthy Homes & Buildings White Paper published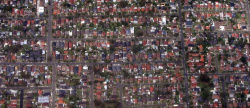 The White Paper highlights 'the need for a holistic approach to building design and renovation'.
---
Register English Community Assets on CAsE and you could win £100 gift voucher
The Architectural Heritage Fund (AHF) asks if you own or manage a community asset that you register it on the new Community Assets Exchange - you could win £100 gift voucher.
---
North of Tyne gets £600m devolution deal
Northern Powerhouse minister Jake Berry has confirmed a £600 million devolution deal for the North of Tyne. It is expected to generate £1.1 billion for the local economy.
---
Fifteen projects reach final of Heritage Angel Awards Wales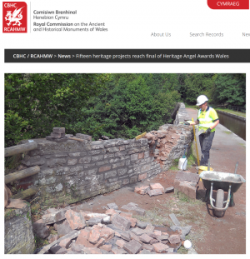 Fifteen outstanding examples of heritage achievement have been selected for a Heritage Angel Award by a panel of judges headed by Baroness Kay Andrews.
---
Entries open for 2019 John Betjeman award: Closing 26 Feb 2019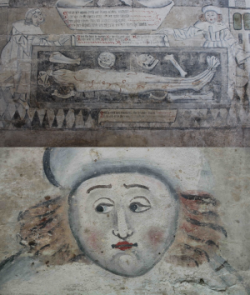 SPAB invites nominations for the award celebrating excellence in the repair to specific elements of places of worship of all denominations and faiths in England and Wales.
---
Civic Voice: Guidance tool for communities to identify local heritage assets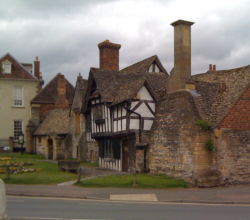 A resource developed as part of Civic Voice's Big Conservation Conversation and their 'Local Heritage List' campaign.
---
The economic value of culture - a benefit transfer study on museums in England
New research has been published to help understand the visitor and non-visitor value of cultural engagement at 4 cultural institutions in England – is this transferrable?
---
Former housing minister Nick Raynsford issues warning on planning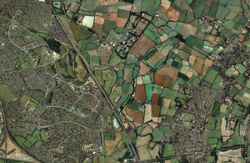 He writes that it has been reduced to a 'chaotic patchwork' of responsibilities which is not compatible with promoting the health, wellbeing and civil rights of communities.
---
DCMS revises - Principles of Selection for Listed Buildings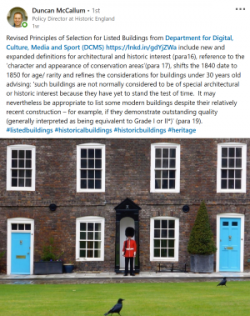 The Department for Digital, Culture, Media and Sport (DCMS) has issued its revised 'Principles of Selection for Listed Buildings' with new dates, definitions and more.
---
Specialist contractors call for government regulation of the construction industry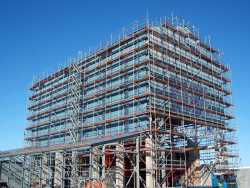 The chairman of the Specialist Engineering Contractors' (SEC) Group wants to government to set up a statutory authority to regulate construction industry practice.
---
Brexit skills shortages - survey

Add your company's take to the largest-ever poll on Brexit skills shortages.
---
Slow progress on encouraging female apprentices to construction industry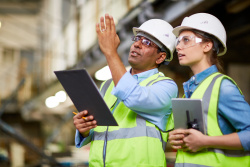 With 88% male in 2016/17 industry initiatives to encourage young women to join the construction industry do not appear to be making much headway.
---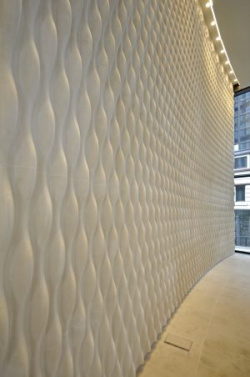 Water-jet cutting of stone changes the industry, but only so far!
---
Nuclear archive wins Andrew Doolan Best Building in Scotland Award for 2018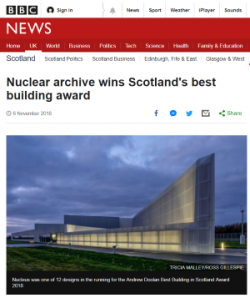 A national archive for the civil nuclear industry by Reiach & Hall Architects has won a top Scottish architecture prize: the Andrew Doolan Best Building in Scotland Award for 2018.