Penarth Alabaster
This article originally appeared as 'Rarest and most beautiful', in IHBC's Context 152, published in November 2017. It was written by Peter de Figueiredo, heritage consultant.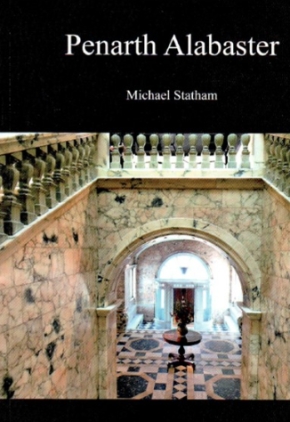 Penarth Alabaster, by Michael Statham, Welsh Stone Forum, 2017, 49 pages, 90 colour illustrations, paperback.
---
Alabaster is one of the least known, but most beautiful of the natural stones that have been mined in Britain. A mineral composition of gypsum, light-coloured, translucent and soft, alabaster was commonly used in the medieval period for religious carvings, such as altars, tombs and effigies. Works were exported to Europe, and examples of fine work, especially from the alabaster workshops at Nottingham in the 14th and 15th centuries, are found today across France, as well as in Spain and the Netherlands. Such religious artefacts would have been plentiful too in England and Wales, but most were destroyed in the Reformation.
Alabaster has been found and quarried in a number of locations across the UK, as summarised in Michael Statham's useful publication, but his specific objective is to draw attention to, and foster appreciation of Penarth alabaster, which he describes as the 'rarest and most beautiful' variant, and to ensure that surviving examples are not lost. Deposits of the material can be seen in the sea cliffs between Penarth Head and the southern end of Cardiff Bay Barrage, where the land is gradually being eroded. The alabaster varies greatly in appearance, with the uppermost layer being an attractive pink; there are frequent veins of red and greenish grey, with the lower strata in some areas being pure white.
Penarth alabaster is known to have been extracted at least since the 17th century. It was shipped from Cardiff during the 18th and 19th centuries, and with the development of the South Wales coal industry bringing prosperity after 1850, there was an increasing demand for alabaster as a decorative material there. Statham recounts the extensive use of Penarth alabaster by leading Victorian architects such as John Pritchard, John Pollard Seddon, John Dando Sedding and William Burges, and a number of Cardiff architects. At the church of St Margaret of Antioch in Roath, Cardiff, designed by Pritchard, and built in 1869-70 at the expense of the third Marquess of Bute, alabaster was employed extensively; not just for the ecclesiastical furnishings, but also to create banded polychromy in the walls of the nave and chancel.
In 1872–73 Burges incorporated several types of alabaster into his rebuilding of Cardiff Castle for the Marquess, including the Penarth variety, both for an archway in the clock tower and in the summer smoking room above. At that time the Penarth alabaster deposits were owned by Robert Windsor- Clive, 1st Earl of Plymouth, who also used the material in extravagant projects of his own. These included his country house at Hewell Grange, Worcestershire, designed by Bodley and Garner, and his town house at 54 Mount Street, London, by Fairfax Blomfield, both of which feature entrance halls lined in Penarth alabaster, although the former property is now an open prison. A simpler example of the material is the charming altar of sea-washed alabaster boulders in the church of St David, Caldey Island.
At a mere 49 pages this is a modest book, yet it has a serious purpose. Alabaster is often mistaken for marble and is therefore assumed to have been imported. By researching the extraction and use of Penarth alabaster, and by identifying 57 locations where it can still be seen, Michael Statham has cast light on this rarest of building materials. It is hoped that his work will help protect this legacy for the future.
---
This article originally appeared as 'Rarest and most beautiful', in IHBC's Context 152, published in November 2017. It was written by Peter de Figueiredo, heritage consultant.
--Institute of Historic Building Conservation
Find out more
IHBC NewsBlog
IHBC's HESPR pick: Heritage Impact Assessments sought for Northampton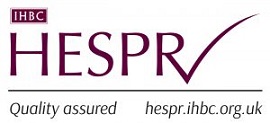 The HESPR top pick for this week features a call for three Heritage Impact Assessments in Northampton, closing 16/09.
---
England's Heritage Open Days celebrates 25 years!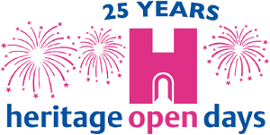 England's Heritage Open Days celebrates it's 25th year with 25 new places opening their doors. Take advantage of a huge range of regular and one-off opportunities!
---
The incredible list of London Underground stations that never opened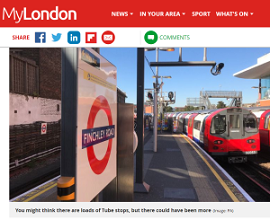 You may think there are quite a few London Underground stations, and you'd be right as there are 270 stations in total on the network, yet there could have been many many more yet there are so many that never saw the light of day.
---
Famous Bowie Bandstand in Bromley wins listed status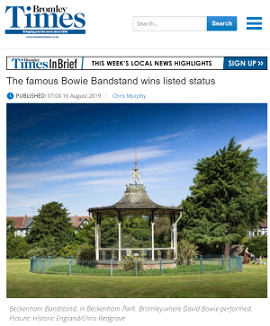 Known to almost everyone as the Bowie Bandstand, The Bromley Times applauds its recent listing as 'it should be protected forever'.
---
Out of Context and from 'Building Services': Lighting standards, World Heritage, and Bath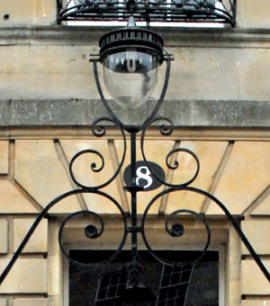 The city of Bath is well known for its stunning architecture and beautiful stone, but few might consider the everyday details like lighting.
---
Company fined £20,000 for unauthorised work on listed building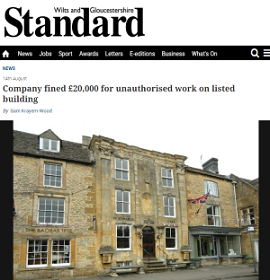 A property company has been ordered to pay £25,000 following unauthorised work on a listed building following a prosecution by Cotswold District Council.
---
New guidance on land sensitivity assessment from Natural England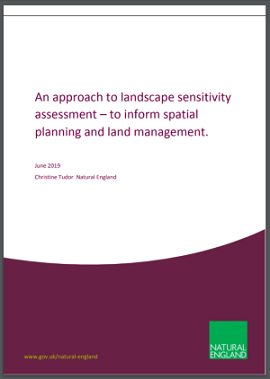 New guidance from Natural England has been published on how to create a landscape sensitivity assessment to inform decisions on the planning and management of land use change which influence spatial planning.
---
Construction workers given Moodbeam devices to wear for mental health monitoring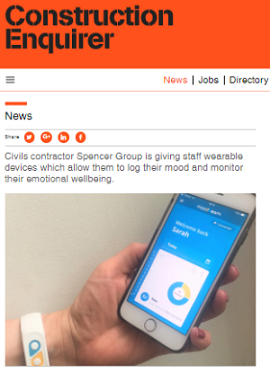 Civil contractor Spencer Group is giving staff wearable devices that allow them to log their mood and monitor their emotional wellbeing.
---
The system for recognising EU qualified architects in the UK if there is no Brexit deal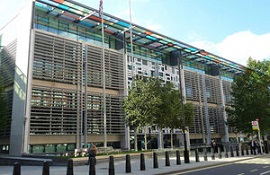 The (MRPQ) will no longer apply if there's a no-deal Brexit, and the UK government will maintain a system of recognition for architects with an approved qualification from an European Economic Area (EEA) state or Switzerland.
---
---
---