Penarth Alabaster
This article originally appeared as 'Rarest and most beautiful', in IHBC's Context 152, published in November 2017. It was written by Peter de Figueiredo, heritage consultant.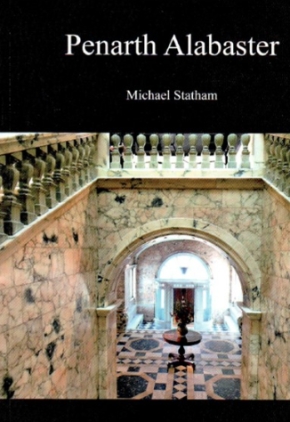 Penarth Alabaster, by Michael Statham, Welsh Stone Forum, 2017, 49 pages, 90 colour illustrations, paperback.
---
Alabaster is one of the least known, but most beautiful of the natural stones that have been mined in Britain. A mineral composition of gypsum, light-coloured, translucent and soft, alabaster was commonly used in the medieval period for religious carvings, such as altars, tombs and effigies. Works were exported to Europe, and examples of fine work, especially from the alabaster workshops at Nottingham in the 14th and 15th centuries, are found today across France, as well as in Spain and the Netherlands. Such religious artefacts would have been plentiful too in England and Wales, but most were destroyed in the Reformation.
Alabaster has been found and quarried in a number of locations across the UK, as summarised in Michael Statham's useful publication, but his specific objective is to draw attention to, and foster appreciation of Penarth alabaster, which he describes as the 'rarest and most beautiful' variant, and to ensure that surviving examples are not lost. Deposits of the material can be seen in the sea cliffs between Penarth Head and the southern end of Cardiff Bay Barrage, where the land is gradually being eroded. The alabaster varies greatly in appearance, with the uppermost layer being an attractive pink; there are frequent veins of red and greenish grey, with the lower strata in some areas being pure white.
Penarth alabaster is known to have been extracted at least since the 17th century. It was shipped from Cardiff during the 18th and 19th centuries, and with the development of the South Wales coal industry bringing prosperity after 1850, there was an increasing demand for alabaster as a decorative material there. Statham recounts the extensive use of Penarth alabaster by leading Victorian architects such as John Pritchard, John Pollard Seddon, John Dando Sedding and William Burges, and a number of Cardiff architects. At the church of St Margaret of Antioch in Roath, Cardiff, designed by Pritchard, and built in 1869-70 at the expense of the third Marquess of Bute, alabaster was employed extensively; not just for the ecclesiastical furnishings, but also to create banded polychromy in the walls of the nave and chancel.
In 1872–73 Burges incorporated several types of alabaster into his rebuilding of Cardiff Castle for the Marquess, including the Penarth variety, both for an archway in the clock tower and in the summer smoking room above. At that time the Penarth alabaster deposits were owned by Robert Windsor- Clive, 1st Earl of Plymouth, who also used the material in extravagant projects of his own. These included his country house at Hewell Grange, Worcestershire, designed by Bodley and Garner, and his town house at 54 Mount Street, London, by Fairfax Blomfield, both of which feature entrance halls lined in Penarth alabaster, although the former property is now an open prison. A simpler example of the material is the charming altar of sea-washed alabaster boulders in the church of St David, Caldey Island.
At a mere 49 pages this is a modest book, yet it has a serious purpose. Alabaster is often mistaken for marble and is therefore assumed to have been imported. By researching the extraction and use of Penarth alabaster, and by identifying 57 locations where it can still be seen, Michael Statham has cast light on this rarest of building materials. It is hoped that his work will help protect this legacy for the future.
---
This article originally appeared as 'Rarest and most beautiful', in IHBC's Context 152, published in November 2017. It was written by Peter de Figueiredo, heritage consultant.
--Institute of Historic Building Conservation
Find out more
IHBC NewsBlog
IHBC's 2019 Nottingham Annual School a Great Success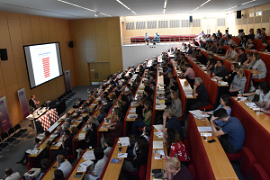 One of the IHBC's most populous Schools, the 2019 Nottingham School will be remembered for its combination authoritative speakers, urban experiences and accessible learning, including the IHBC's Spotlights.
---
England's new High Streets Task Force will help revitalise high streets and town centres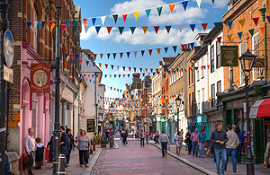 A new High Streets Task Force, to support local leaders as they revitalise England's high streets and town centres, has been launched.
---
UK petition to Zero-rate VAT on deep retrofit/eco-refurbishment building works now open

A UK parliamentary petition to Zero-rate VAT on deep retrofit/eco-refurbishment building works on all homes, has been launched, with a deadline of 8 January 2020.
---
IHBC's new Guidance Notes launched at Nottingham's 2019 School Spotlights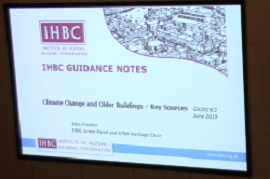 The IHBC has launched two new Guidance Notes, on Retrofitting of Traditional Buildings and Climate Change and Older Buildings – Key Sources.
---
NLA awards 2019 include Pitzhanger Manor and Gallery for Conservation & Retrofit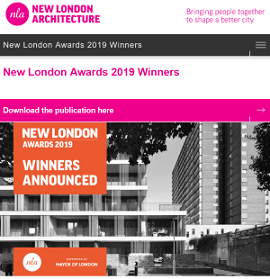 The Conservation & Retrofit award of the New London Awards (NLA) 2019 has been won by Pitzhanger Manor and Gallery, W5, by Jestico + Whiles and Julian Harrap Architects.
---
Historic building that exported lace around the world restored to its former glory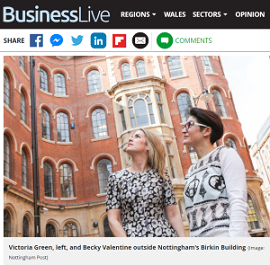 One of Nottingham's most cherished Victorian buildings, The Birkin Building designed by Thomas Chamber Hine in 1855 in Nottingham's Lace Market, has been restored.
---
Ramboll report finds clients underestimate economic value of sustainability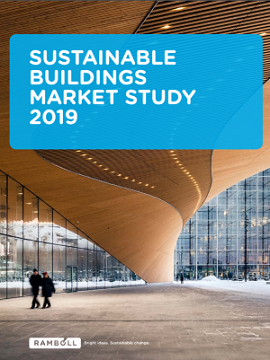 A recent Ramboll study indicates that rental yield and property values are underrated, as developers and investors underestimate the value of producing sustainable buildings.
---
England's 'HODs' celebrates 25th anniversary, from 13 to 22 September 2019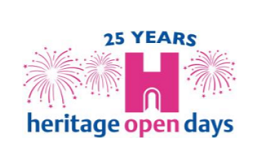 This year, England's Heritage Open Days (HODs) is celebrating its 25th anniversary with a raft of new initiatives and partners, focusing on this year's theme of 'People Power'.
---
---
---