Armitage Rigby
While Baillie Scott is the architect best known for his association with the Isle of Man, Armitage Rigby (1864 –1910) deserves to be celebrated for his wide range of buildings in a short career.
The Isle of Man was never blessed with an indigenous population of architects. Instead, architects were brought to the island by their patrons: George Steuart to design the Castle Mona for the Duke of Athol and John Pinch Junior to design The Nunnery for the Goldie-Taubman family. Occasionally an architect from Liverpool or elsewhere would sojourn to the island on speculation and take out an advertisement in the local newspapers to advise that they could be contacted at this lodging house or that, and were prepared to take on commissions for surveys of land or design of buildings.
The construction of the Loch Promenade at Douglas, the capital, in 1875 saw architects gravitating to this up-and-coming seaside resort to design hotels, dancehalls, theatres and, indeed, terraced houses for the spreading urban mass, and also at the northern town of Ramsey. One architect came towards the end of the 1880s not to set up practice but to retire from architecture at the age of only 24.
Armitage Rigby was born in 1864, the year before Baillie Scott. His parents were John and Sarah Rigby of Altringham, Cheshire. His father was co-founder of the cotton manufacturing business of Armitage and Rigby of Ancoats, Manchester and Warrington. At the age of 17, he became articled to J Medland Taylor, an architect in Manchester. He attended construction classes at Manchester Technical School and at the end of his five years articles he spent two weeks in New York 'studying local methods of construction'. He continued as an assistant to Taylor for another year before spending eight weeks study touring Germany, Holland and Belgium.
Returning to England, he worked for a year in the London office of Milne and Hall. Joseph Hall had been educated at King William's College in the Isle of Man and was articled to Medland Taylor a year before Rigby. In 1887, Rigby returned to Altringham to work as a drawing-office manager for his cousin Faulkner Armitage, who had a well-established architectural practice there. Faulkner Armitage was the principal of Barry Parker who, after serving his articles with him, joined up with Raymond Unwin.
When Rigby applied for membership of the RIBA in 1905, he stated that he had been obliged to give up practice in 1889 due to ill-health. He had gone to the Isle of Man and was farming at Annacur, on the outskirts of Douglas, at some time during 1888. He was on the committee of the Manx Agricultural Society from January 1889. In 1890, he produced a report for Deemster (High Court Judge) Drinkwater on ways of improving sanitary arrangements and ventilation in Douglas Court House, but nothing more architectural than that. In December 1890, he purchased a 116-acre farm a few miles south of Douglas. The vendor, Mrs Leece, a widow, moved to West Kensington, London, and it was there Rigby married her daughter Edith in January 1891.
The young couple returned to the Isle of Man and Rigby threw himself into what was described as 'improved farming'. He integrated into the local society, more so than any other architect coming to the island. He gave talks on various topics to men's groups, became a licenced reader at his parish church, and vice-president of the local football club, and in 1908 he was elected a Member of the House of Keys (the Manx Parliament) for North Douglas.
His return to architecture came in 1896. A local brewery, Woolf 's, held an architectural competition for the erection of a new public house and hotel on a cleared site overlooking the busy quayside in Douglas. In an idle moment, Rigby entered the competition. All buildings in the capital were built from local slate stone, rendered externally. Buildings of that date would have sash windows, string courses, drip moulds and cornices at eaves level. Rigby's plan was for a half-timbered building with casement windows and a Rosemary tiled roof, but it appealed to the judges and he won the premium. The hotel was built and named after its predecessor, 'The British'. Asked to describe the architectural style of the building, Rigby replied 'New Antique'.
Suddenly he was in demand. The Athol Hotel on the seafront, built only 20 years beforehand, wanted an internal makeover. His scheme was one of hardwood panelling, stained glass screens and the incorporation of the crest of the Duke of Athol in woodcarving, acid-etched glass and stained glass. The only connection with the Duke was the name of the hotel, but Rigby showed his interest in antiquity by using the crest for decoration.
Subsequent commissions were for the design of a warehouse, a ticket office for the Douglas Head Electric Tram, shops and houses, but his big break came in 1898 when a local newspaper asked him to design a printing works for them, incorporating letting commercial space. He produced his plans and, on the approval of the client, immediately deposited them for building bye-law approval. As it happened, the meeting of Douglas Corporation was that evening and the plans were approved. The newspaper made great play on this same day service and repeated the information in its Examiner Annual for several years, giving him a further boost. The large corner-plot building, next to the town hall, was built in rusticated local granite blocks on the ground floor, with two storeys finished in roughcast and an upper floor incorporating red terracotta copings. This was quite different to all the other commercial buildings of the time.
Rigby's domestic housing, in a group at Little Switzerland on the outskirts of the town, was sat cheek by jowl with houses designed by Baillie Scott. Both used half-timbering with roughcast set between the timbers, and red clay tiled roofs featured throughout. On some of Rigby's houses, he used sliding sash windows and on others casement, the same as Scott. His pair of cottage-style houses were, however, quite different to anything else.
He joined the Isle of Man Natural History and Antiquarian Society, and often measured and drew plans of ancient sites. The lieutenant governor of the Isle of Man commissioned Rigby to restore Castle Rushen in the centre of Castletown. For a number of years it had been used as a prison, debtors' prison and a lunatic asylum. There had been many alterations and Rigby had the brief to return it to its medieval form. To do this, he spent several months touring castles in Wales and elsewhere.
To safeguard his practice in the meantime, he took on a partner, Frank L Heslop, who initially worked out of the Port Erin office but in Rigby's absence transferred to Douglas. Their work included an estate of arts-and-crafts houses at Port Erin in the south of the island and the largest single-house commission on the island, complete with model farm, on the outskirts of Castletown. At the property next door to that he designed a large, half-timbered stable block and extended the castellated mansion with limestone salvaged from Castle Rushen. For the lieutenant governor he also designed two large shelters for the ancient collection of Norse and Celtic crosses at two of the parish churches. At Kirk Michael it took the form of a lych gate with seating from which to watch the Gordon Bennett Motor Trials.
At Onchan, on the outskirts of Douglas, Rigby designed two shops with integral living accommodation, both in an arts-and-crafts style. He also designed a public house and buildings for a holiday camp constructed out of timber frames and sheeted with corrugated iron, which lasted right up to the closure of the camp in 1972.
Of all the architects on the island, Rigby was undoubtedly the one that came a close second to Baillie Scott. In a number of speculative houses for one builder, he designed the plan and the elevations but, unlike Scott who insisted on designing everything right down to the hinges and door handles, Rigby did not always work on the interior. Thus, in one house at Little Switzerland, in the hall of hardwood panelling stand two polished Aberdeen granite columns, originally intended to support the portico of a Victorian guest house on Douglas Promenade.
Rigby's death came prematurely. His involvement in society included being a senior lieutenant in the Isle of Man Volunteers. In August 1910 they were at camp in the island where he suffered with an abscess of the jaw. This resulted in blood poisoning from which he died on 31 August, aged 46. Rigby's work is well executed and appreciated, yet not one of his buildings has been registered (the Isle of Man equivalent to listing). The island's first conservation officer advised that when she had registered the Baillie Scott buildings, she would turn to those designed by Rigby. She never got that far before resigning and her successor never took on that task. Since the end of December 2017 the post of conservation officer no longer exists on the Isle of Man, so Rigby's buildings go unprotected.
---
This article originally appeared as 'Armitage Rigby, the overlooked architect' in IHBC's Context 153, published in March 2018. It was written by Peter Kelly, the founding chairman of the Isle of Man Victorian Society from 1976 who still plays a major role in its operation.
--Institute of Historic Building Conservation
Find out more
IHBC NewsBlog
Ireland's Our Rural Future: support for LA purchase of vacant and derelict buildings for community use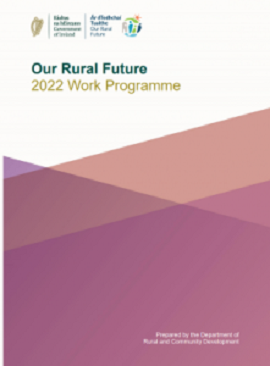 Ireland's Minister for Rural and Community Development, Heather Humphreys, announced a new funding stream to support Local Authorities (LAs) to purchase vacant buildings that could be converted and developed for community use.
---
BBC: Eleven Historic English pubs recognised for their interiors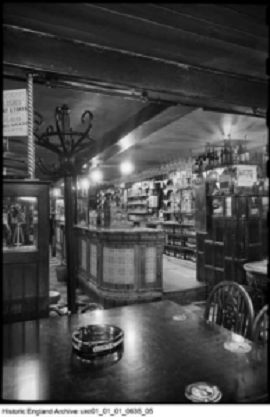 Eleven pubs across England have been recognised for their historic or unusual interiors, as they have been listed, upgraded or relisted.
---
HEF's Heritage Sector Resilience Plan launched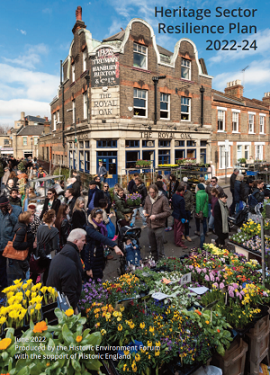 The Heritage Sector Resilience Plan, developed by the Historic Environment Forum (HEF) with the support of Historic England, has been launched.
---
Common Commitment to all Ireland's heritage – North South Agreement on Vernacular Heritage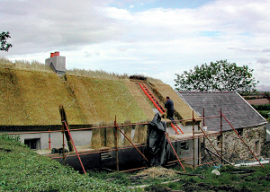 An 'All-Island' commitment to Ireland's vernacular heritage has been established with the signing of the North South Agreement on Vernacular Heritage, supporting traditional buildings etc.
---
Bristol Harbourside landmark Canons House gets GII listing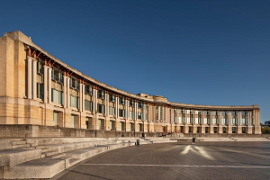 Canons House, a landmark building on Bristol Harbourside, has been awarded Grade II (GII) listed status having been built as a regional headquarters for Lloyds Bank between 1988 and 1991 (Arup)
---
BRE/BEIS project to modernise home energy rating scheme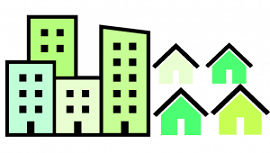 The Building Research Establishment (BRE) has announced a new project with the Department for Business, Energy and Industrial Strategy (BEIS) to improve and modernise the home energy rating scheme used to measure the energy and environmental performance of UK homes.
---
Interdisciplinary IHBC accreditation recognised by CSCS for PQP Cards

Sector lead the Construction Skills Certification Scheme (CSCS) has recognised the IHBC's professional accreditation and support (CPD etc.) in awarding its PQP (Professionally Qualified Person) cards.
---
Unearthing the history of Gloucester's 'the Fleece' Hotel starts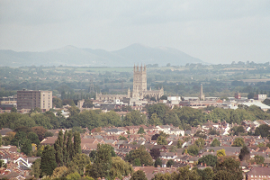 Work to repair a fire-hit medieval hotel in Gloucester is underway as crews have started work to strip back some of the modern trappings and reveal the historic framework.
---
European Heritage Heads Forum statement on Ukraine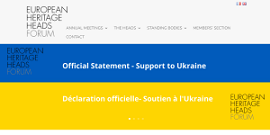 The Secretariat to the European Heritage Heads Forum has has coordinated its declaration of solidarity and support for Ukraine's cultural heritage institutions.
---
Welcome to #IHBC25 – 25 years since we turned professional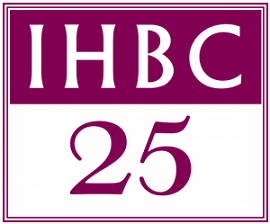 2022 will see the IHBC mark a quarter of a century since our incorporation as a professional body supporting and accrediting built and historic environment conservation specialists. We're kick-starting it by inviting your ideas on how to mark this special year!