Inglenook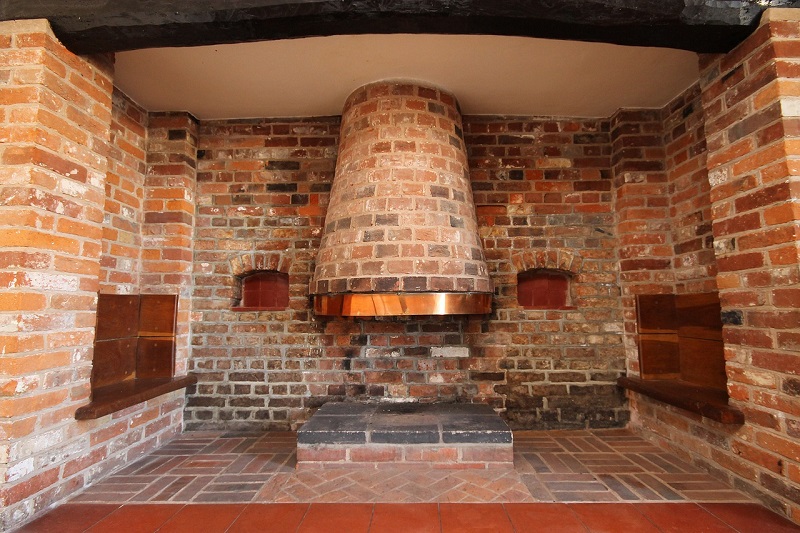 This modern fireplace has an inglenook on either side incorporating seating.
From the medieval period onwards, the fireplace took pride of place in houses and farmhouses and was typically a large-scale affair. An inglenook (derr. Gaelic 'aingael' – fire or light, and Old English 'ingle' – fireplace) was a recessed hearth area (or chimney corner) adjoining a fireplace.
Bigger fireplaces would have recesses large enough for storing food (particularly to keep salt dry, as well as cooking implements, etc) and/or they could house seating. The natural warmth of the spot became a favoured place to cook and to sit and gather; it was therefore a precursor to the modern kitchen.
When kitchens eventually became separate rooms, inglenooks began to be incorporated into living spaces as cosy, warm places to sit.
In addition to their appearance in traditional building, inglenooks enjoyed a brief renaissance during the Arts and Crafts movement but declined following the introduction of central heating.
IHBC NewsBlog
IHBC's 2019 Nottingham Annual School a Great Success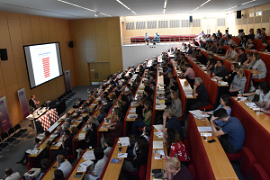 One of the IHBC's most populous Schools, the 2019 Nottingham School will be remembered for its combination authoritative speakers, urban experiences and accessible learning, including the IHBC's Spotlights.
---
England's new High Streets Task Force will help revitalise high streets and town centres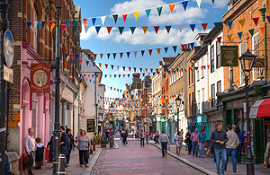 A new High Streets Task Force, to support local leaders as they revitalise England's high streets and town centres, has been launched.
---
UK petition to Zero-rate VAT on deep retrofit/eco-refurbishment building works now open

A UK parliamentary petition to Zero-rate VAT on deep retrofit/eco-refurbishment building works on all homes, has been launched, with a deadline of 8 January 2020.
---
IHBC's new Guidance Notes launched at Nottingham's 2019 School Spotlights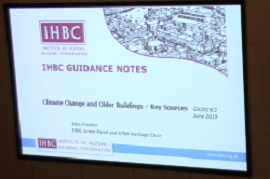 The IHBC has launched two new Guidance Notes, on Retrofitting of Traditional Buildings and Climate Change and Older Buildings – Key Sources.
---
NLA awards 2019 include Pitzhanger Manor and Gallery for Conservation & Retrofit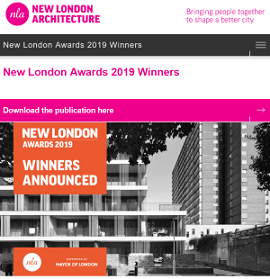 The Conservation & Retrofit award of the New London Awards (NLA) 2019 has been won by Pitzhanger Manor and Gallery, W5, by Jestico + Whiles and Julian Harrap Architects.
---
AHF £15M fund – 'Transforming Places Through Heritage'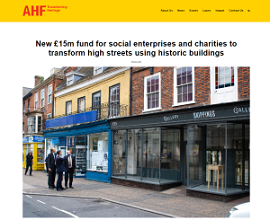 The Architectural Heritage Fund (AHF) has announced the opening of the 'Transforming Places Through Heritage' fund, focussed on reinvigorating England's high streets.
---
How wartime photographers dodged Nazi bombing to record historic buildings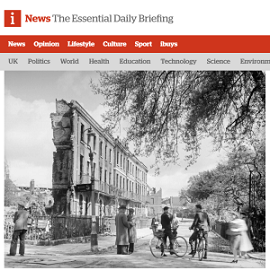 A race against devastation - a new exhibition chronicles the wartime work of the National Buildings Record – set up to capture a disappearing landscape.
---
---
---