Caithness Broch Project
A voluntary, grass-roots organisation aims to help revive the economic prospects of Caithness by constructing a full-scale replica of that mysterious, ancient Scottish building type, the broch.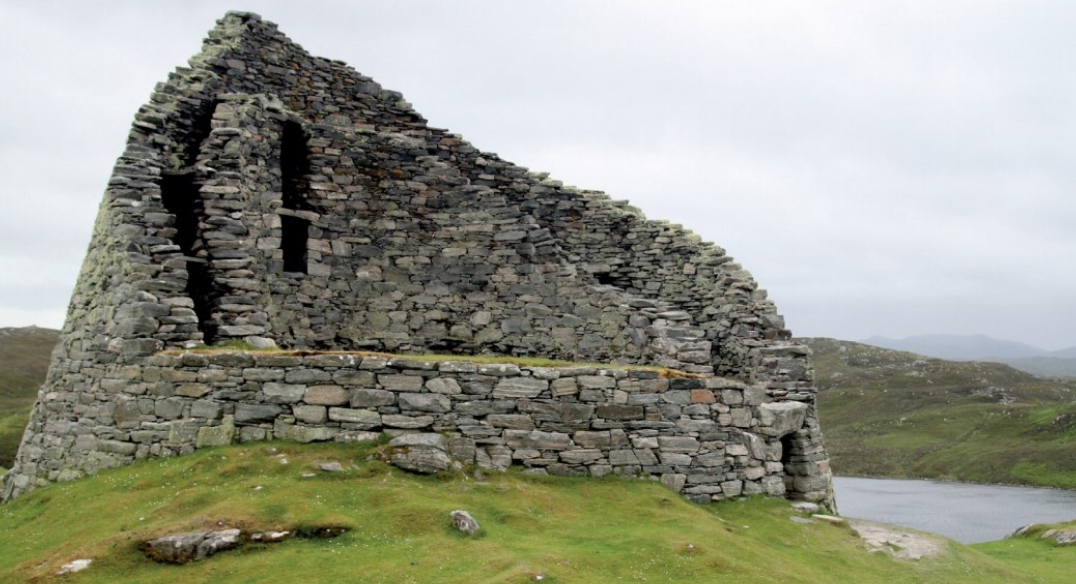 Carloway broch, on the west coast of the Isle of Lewis, is one of the best preserved (Photo: Nessy-Pic Wikimedia).
For many years the romantic landscape and rich culture of Scotland have attracted tourists in their droves. Now, fuelled by initiatives such as the North Coast 500, and TV series and films such as 'Outlander', Scotland is seeing phenomenal growth in the tourism sector.
However, Caithness, the northernmost county of Scotland, continues to slip under the radar for many tourists. Caithness has had no starring role in the 'Outlander' series, for example, and for tourists who yearn for iconic mountains, it will come as something of a surprise – it is the 'Lowlands beyond the Highlands'. But what Caithness lacks in iconic peaks or Jacobite romance it makes up for with some of the most extraordinary archaeological, historical and prehistorical sites in all of Britain.
Thousands of monuments are scattered across the Caithness landscape – from neolithic cairns to the abandoned remains of clearance-era crofts. However, it is one particular structure that sets Caithness apart from the rest of Scotland, and indeed the world: the broch. These evocative iron-age monuments have been described as the pinnacle of prehistoric drystone building and engineering [1], and it is easy to see why. These impressive structures reached over 40 feet in height, almost 'cooling tower' in appearance, and were built out of drystone – no bonding agents such as lime and mortar were used.
Brochs were double-walled, and between the walls of the broch ran a staircase: it is posited that brochs were essentially multi-floored constructions, given the presence of the staircase, but also thanks to the 'scarcement ledge' which appears in the remains of many brochs. The broch-builders also incorporated other architectural components into the brochs. Corbelled cells and voids, gaps in stonework, run through the inner wall – a feature that has provoked some debate. Were voids used to strengthen the load-bearing qualities of brochs, or were they a part of a form of central heating?
Brochs often pose more questions than answers. It is the ambition of Caithness Broch Project (CBP), a small, grass-roots archaeological charity seeking to promote Caithness as a heritage tourism destination, to attempt to unravel some of the mysteries of the broch – by constructing a full-scale replica.
For such a large and ambitious project, it may come as a surprise to hear that CBP is very much a voluntary, grass-roots group. Its founders, Iain Maclean and Kenneth McElroy, do not fit the typical mould associated with major archaeological projects: they are not archaeologists. Maclean is a self-employed builder, and McElroy co-founded the project while working in a call centre. They do not even have a university degree between them. However, both are driven by a strong sense of community and a keen interest in the archaeology of Caithness. In 2013, the pair set up the broch project as a means of promoting the area as a heritage tourism destination, and to encourage some form of economic sustainability and security.
Since then, the team has completed a number of projects aimed to increase awareness, understanding and appreciation of the archaeology of Caithness. At the crux of these events is the theme of accessibility – opening up archaeology to as many people as possible, as much as possible. If the endgame is to open up Caithness as a world-class tourism destination, surely it would be prudent to ensure that the local community is engaged and excited about its own archaeological heritage?
To achieve this, CBP managed to organise a wide range of archaeology-related projects between 2016 and 2018. Its first project was the installation of three 'standing-stone' interpretation panels at three broch sites across Caithness, with an accompanying broch-trail leaflet. Around 12,000 leaflets have been printed. In the same year a four-day archaeological survey was organised with Scotland's Coastal Archaeology at Risk Project (SCHARP). This involved more than 60 participants in a coastal walkover between the brochs of Skirza and Nybster, during which a carving by local antiquarian John Nicolson was discovered.
By 2017 Caithness Broch Project had managed to organise even more substantial projects. A 'Home of the Broch' exhibition was launched in the local museum Caithness Horizons, the centrepiece of which was a 10,000-piece Lego broch, built by professional historical Lego-building duo Dan Harris and James Pegrum of 'Brick to the Past'. More than 4,000 visitors came to the exhibition and 800 local schoolchildren participated in hands-on heritage activities, and built their own brochs in the computer game Minecraft. In the same year a Caithness Broch Festival was organised, with over 600 participants. School outreach and archaeological excavations took place at two brochs. One possible broch, Thusater, threw up a fascinating number of finds, including stone tools, a pig's tooth (indication of a high-status site) and even a hearth.
In addition to these projects, CBP was awarded £180,000 towards the consolidation and conservation of arguably one of Caithness' best brochs, Ousdale Burn Broch.
All of this has been organised on an entirely voluntary basis. Many hours have been ploughed into ensuring that Caithness and Caithnessians are able to experience an enjoyable archaeological experience. In addition to the many talks provided by CBP, between 6,000 and 8,000 people have benefited from interaction with the project.
With regards to the ultimate aim of the project (to build a replica broch), steady progress has been made. In 2018 a broch symposium was held, featuring archaeologists from across the UK contributing to the initial designs made by the team. Several sites have been offered on which the broch could be constructed. Tenders have been submitted for the design brief.
Accessibility and engagement is central to the projects and programmes, making archaeology interesting and approachable for everyone, from schoolchildren to teenagers and adults, from everywhere in Caithness. The promotional aspect of CBP has been particularly successful, especially on social media, where it has developed a dedicated following, thanks to humorous posts and broch memes. The promotions of the broch project are quite often irreverent, but always informative.
The social media blitz has in many ways aided the broch project, and may account for the level of support afforded from the local community. CBP operates a membership scheme with over 400 members, most of whom live in Caithness or have some connection to the area. The social media pages of CBP are abuzz with messages of support for their aims and ambitions.
Does this constitute a difference in the way heritage is viewed in Caithness? It may boil down to the local communities' own perception of how the county is treated and viewed by the outside world. Caithness is not only on the periphery of Scotland, but of the Highlands too. Since 1996, Caithness has been part of the Highland Council area. This may have led to some of homogenisation, and a lack of care and attention afforded to Caithness. That is a common complaint among locals.
It is not only a governmental issue. There are several glaring examples of Caithness being left out of tourist promotion: a cursory glance of Visit Scotland, Historic Environment Scotland or the National Trust for Scotland reveals that Caithness is given far less attention than other regions – often none at all. Even John Thurso, the chairman of Visit Scotland, remarks that 'a particular bête noire of the Scottish tourist industry is to draw a line at Inverness'. The broch project may offer a way of highlighting the importance of Caithness, at least in an archaeological and historic sense. What better way to state your distinctiveness than to construct a 2,000-year-old, 40-foot high, prehistoric tower?
It would be prudent to observe, however, that the construction of a replica broch will also serve a serious and more practical role. Caithness suffers from isolation and economic dislocation and a number of serious social issues. Compounding this is the closure of Dounreay, the local nuclear power plant, within the next 20 years. Dounreay employs around one in five people in the county, so the downturn from this could spell catastrophe for Caithness. The building of the broch, and the associated promotional activities of the Caithness Broch Project, seek to offset the effects of Dounreay's closure: promoting pride in place, while aiming towards a more economically sustainable Caithness. It would appear seemly that Dounreay, cutting-edge technology in its time, could be replaced by the zenith of engineering achieved 2,000 years ago. In both cases Caithness was at the forefront.
Caithness is going through a transitional period, but the construction of a 21st-century broch could provide an inspiring and iconic bulwark against further degradation. It is an extraordinary physical embodiment of identity and a powerful statement to the world: welcome to Caithness, the Home of the Broch.
[1] Geddes, George (2009) http://intarch.ac.uk/journal/issue19/4/3.3.3.html
---
This article originally appeared as 'Celebrating these pinnacles of prehistoric building' in IHBC's Context 158 (Page 22), published in March 2019. It was written by Kenneth McElroy, a director of Caithness Broch Project, studying archaeology at Glasgow University.
--Institute of Historic Building Conservation
IHBC NewsBlog
Part of historic Old Courthouse in Cockermouth collapses into river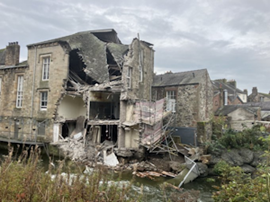 A section has fallen away and landed in the River Cocker below, including the back walls over three floors, sections of flooring and parts of the roof.
---
Scaffolding removed from Salisbury Cathedral after 37 years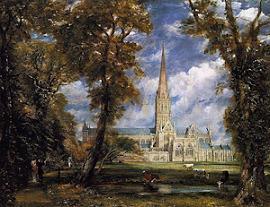 Starting with a survey in 1986, the 'topping out' ceremony took place 7 Sep 2023.
---
Demolition of Kirkcaldy's Category B former Kitty's nightclub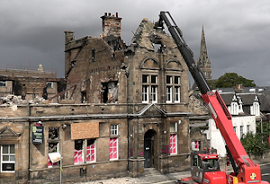 Following a fire, engineers confirmed that the building faced complete demolition.
---
Irreplaceable Welsh castle saved from collapse thanks to £2.2m grant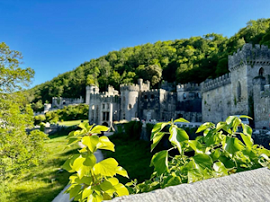 Wales' Gwrych Castle has a funding lifeline from the National Heritage Memorial Fund (NHMF) as part of its Covid-19 Response Fund
---
New interactive models of the 'Dinosaurs' sculptures in Crystal Palace Park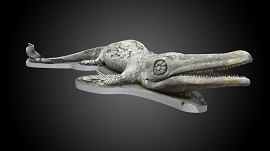 Interactive 3D models have been created of the 29 surviving 'dinosaurs' in Palace Park, South London.
---
How was it built – the Iconic Forth Bridge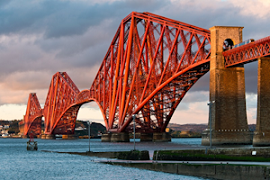 The Forth Bridge is one of the engineering wonders of the world. From the Engine Shed HES, find out more about how this incredible structure was built and what the conservation challenges are today.
---
Stirling's Christie Clock Tower demolition 'over safety' sparks Council investigation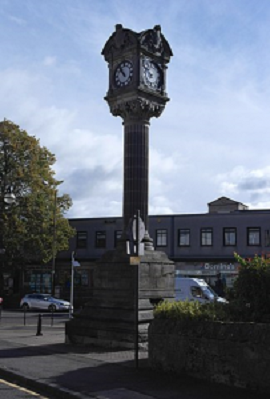 A clock tower which stood in Stirling for 117 years has been controversially and dramatically demolished by the local council over safety fears
---
The Natural Stone Source Book 2023-24 Specifiers Guide published

This guide is designed to be both inspirational and educational, providing the information and creative stimulation needed for successful completion of a natural stone project.
---
Context C176 published - World Heritage Sites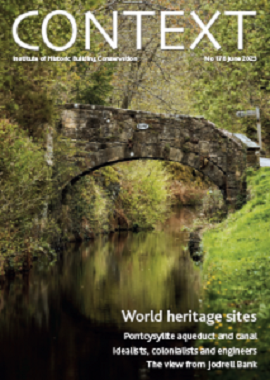 The issue explores the diverse facets of conservation of World Heritage Sites from across our globe.
---
Historic Environment Scotland unveils plans for new Archive House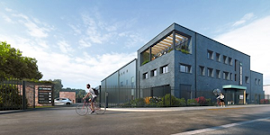 The innovative project will be an exemplar of reuse and retrofit of an existing building.