Orkney gables
A balance must be struck between retaining the character of Orkney's vernacular buildings, and ensuring that they are robust enough to withstand a wetter, windier climate.
Orkney is an island rich in architectural history, for the most part well documented. Architectural guides draw attention to the outstanding neolithic and iron age monuments, the impressive ruined castles, the medieval splendour of St Magnus Cathedral, and the opulence of the Bishop's and Earl's palaces in Kirkwall, but the extensive surviving domestic and vernacular buildings are also widely celebrated and acknowledged.
One distinctive feature of the rural landscape of Orkney is the shallow stepped gables, formed from slabs of local stone, and carefully tooled and graded to form a gable wall. These features are not quite crowsteps, although from certain angles they have the staggered profile suggestive of a slim crowstep. Instead they are chamfered to an angle slightly steeper than the roof pitch, the cut ends forming the finished profile of the gable wall, without any cope stones to protect them. The masonry of these gable walls is immaculately constructed from slim sections of bare, flaggy stone.
The gables sweep up to a triangular peak, surmounted by a single pyramidal stone, or rise to form chimneys, substantial relative to the size of the dwellings, and often supporting only a single pot. Chimneys are detailed with a single or double row of slates or riven flagstone to form a drip detail, an essential protective element where driving rain can quickly result in the chimney and gable becoming saturated.
The gable and skew too represent a critical element in a building's construction, taking the force of both vertical and horizontal weathering. Buildings in the coastal settlements in Orkney tend to face gable end on to the sea, so these walls need to be robust and the detailing weathertight. It is possible that these rural buildings were never harled, but sheltered areas sometimes reveal fragments of thin lime harling, suggesting that the walls may once have been finished more robustly, protecting their cores of clay or lime mortar. Perhaps centuries of scouring wind and rain have simply blasted away the soft lime coating, leaving the bones exposed, and confusing any observer who tries to interpret the construction of these unassuming buildings.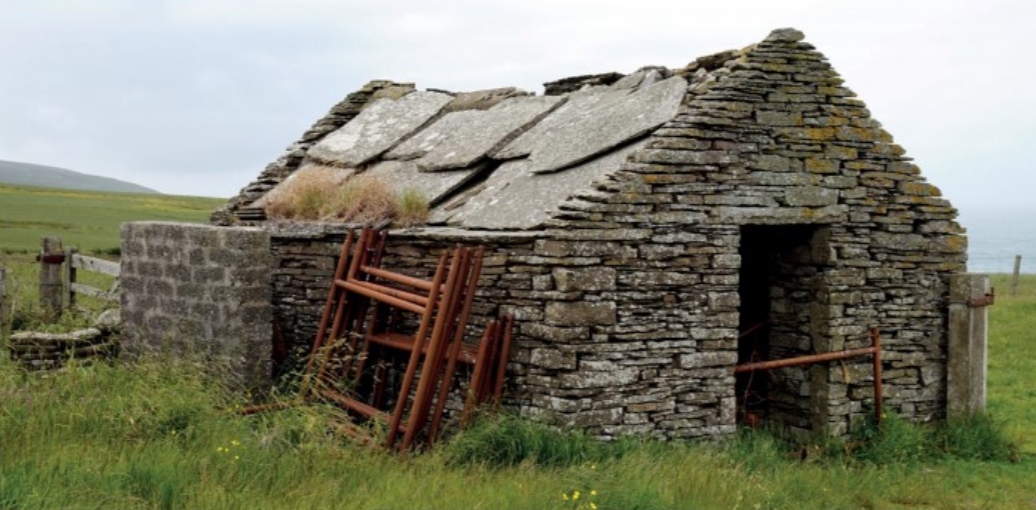 Many of the buildings which survive unaltered show remnants of thin, lime-rich harling but some are so weathered as to appear almost dry-built. Photo by Jessica Hunnisett, senior technical officer at Historic Environment Scotland.
This profile of swept gable and chimney is seen throughout the islands, all too often in roofless form, the strength of the construction method and quality of build highlighted by the stubborn survival of the gable walls despite the dereliction of the roof and interior. Where roofs survive, they are covered with massive stone flags, later slates, or, rarely, remnants of thatch or turf over flagstone. The junction between the roof covering and the skew is usually formed from a mortar skew fillet, which is an effective detail, but often the first area to fail if not well maintained.
Some vernacular details are more sophisticated, such as the example from Orphir, where the kneeler stone is precisely cut to take a coping stone. While these are not as common, both examples reveal the consummate skill of the Orkney stonemasons.
The vernacular details are driven by the nature of the local stone. The flaggy siltstones and sandstones which make up the bulk of the building stone in Orkney are characterised by narrow, parallel bedding planes, making them ideal for flagstones and paving, and the Orkney flagstone is widely celebrated for its local distinctiveness. Attention is frequently drawn to the stone flag roofs, the flagstone field 'fences' and the well-paved streetscapes which owe their character to the local stone. When used for masonry construction, the local stone results in the characteristic slim, horizontal courses and narrow openings. Being relatively hard and impermeable it can be used to form skew stones, either as separate copes, or in a vernacular context as the stepped detail illustrated.
One must leave the busier settlements of Kirkwall and Stromness to get a good idea of the ubiquity of this local detail, although it is common throughout the islands. Although the towns too are full of historic charm, they are more gentrified; the walls rendered with cement or lime, storeys added and the chimneys altered. The more significant historic buildings tend to use the better-quality Eday sandstone, which gives rise to squared crowsteps and carved details. Skews tend to be built more robustly, with the addition of cope stones or, commonly, a roughly cast in situ cement skew cope detail. The build-up of the traditional Orkney skew is still visible, but it is harder to spot, and the fact that it has often been altered hints at the inherent vulnerability of the vernacular detail.
One building in Stromness remains stubbornly ungentrified in its detail, despite a prestigious new use. The Pier Arts Centre, an award-winning art gallery with a valuable collection, is housed partially within an old fishing warehouse. This building was retained in its vernacular form when the building was converted in 1979. When it was redeveloped and extended in 2007, it retained the vernacular style with a partially rebuilt gable end detail echoing the many surviving examples scattered across the rural mainland. This design approach reflects the vision of all those involved, including both the original architect, who recognised and understood the value of the traditional detailing, and the local authority, which has a strong understanding and supportive attitude to vernacular buildings in Orkney.
Interestingly, the original warehouse has been conserved in its 'weathered' form, the bare masonry, which was surely harled and lime washed originally, austerely pointed to give prominence to the local stone. However, this 'stripped back' look has drawbacks, and the building has subsequently suffered from water ingress from wind-driven rain.
Retaining vernacular detailing does not come without challenges, especially where there is a change of use. With conservation comes the necessity of understanding the significance of the detailing, both in its (likely) original form and as a survival after perhaps two centuries of neglect, adaptation, alteration and changing fashions. There is a danger in accepting at face value the buildings as they appear now, especially where technical performance is critical, and there is an equal danger in supposing too much of how the same buildings should be repaired and presented based on the often fragmentary evidence which survives.
Orkney has always been a wet and windy place, but rainfall is increasing here as in so many other areas of Scotland. It is a challenge to retain existing, vulnerable and weathered detailing in the face of longer periods of intense and driving rain. But where alteration would irrevocably change the character of a building, and replacement would result in visible and unacceptable loss of historic fabric, a means to repair and improve traditional detailing must be found. Many of the buildings that survive unaltered show remnants of thin, lime-rich harling, but some are so weathered as to appear almost dry-built, with scant evidence of any protective finish at all. Experience suggests that the scouring winds of the northern isles can make short work of soft lime finishes without regular maintenance. As a consequence the bare stone appearance has become familiar, and often admired.
Attempts to reduce water ingress at the Pier Arts Centre involved additional lead detailing to partially cloak the skew, but this proved ineffective. To further improve the resilience of the gable-end walls, recent work involved rebedding the skew stones in a hydraulic lime mortar, improving the chimney detail to better replicate the local detail, and repointing the gable-end walls with a generously flush-pointed, quicklime-based, hot-mixed mortar, with added crushed shell. This was based on analysis of the surviving local harling, almost certainly mixed using local beach sand. So far, the building is performing well.
It is sad to note that many of the vernacular buildings which survive in Orkney are no longer in use. The process of weathering which reveals the stone construction in all its charm is a result of centuries of gradual decline in use and maintenance. Were more of these buildings to be repaired and brought back into use, which is a strong aspiration for the local communities and heritage bodies, perhaps much less of the stone construction would remain visible. The mortar joints would be pointed, the walls ideally finished with a thin coating of harling and limewash, giving rise to quite a different aesthetic.
This approach is being cautiously considered for the Pier Arts Centre, as a means of making the building more resilient to driving rain. It is a problem that, although the stone gables of Orkney are beautiful to see, they might be better conserved by reinstating or introducing an external lime finish. In the end a balance must be struck between retaining the character and authenticity of the buildings, and ensuring that they are robust enough to withstand a wetter, windier, more demanding climate.
The repair and adaption work to the Pier Arts Centre, completed in December 2017, will be published as an Historic Environment Scotland case study. HES is actively working with the local communities in Orkney to identify vernacular buildings for repair and refurbishment projects.
---
This article originally appeared as 'Orkney gables in a changing climate' in IHBC's Context 158 (Page 31), published in March 2019. It was written by Jessica Hunnisett, senior technical officer at Historic Environment Scotland.
--Institute of Historic Building Conservation
IHBC NewsBlog
COVID-19: Advice and Updates collated from the Heritage Sector
Organisations with conservation links have been collating resources on COVID-19 impacts, including Built Environment Forum Scotland (BEFS), Historic Environment Forum, The Heritage Alliance (THA), and Historic England, on cleaning surfaces.
---
Councils considering 'executive powers' as measures to avoid planning gridlock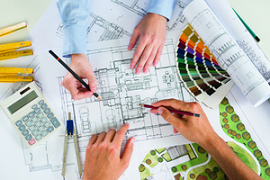 Councils are reported to be considering taking up rarely-used executive powers to keep the planning and development system moving during the coronavirus pandemic.
---
Historic England provides updated flood recovery advice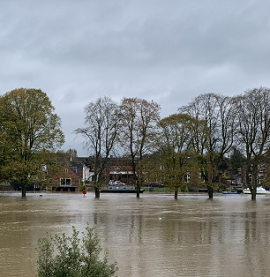 Historic England's 'After a Flood' provides timely advice on how to dry walls properly and avoid further damage to the building fabric.
---
Conservation of Timber Buildings: an example of evolving conservation techniques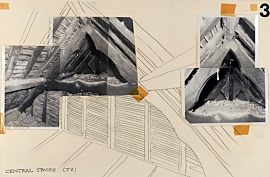 Context Issue 162 offers a peek into an archive of timber conservation history through the records of the practice of FWB and Mary Charles Chartered Architects.
---
Call for VAT rates for Refurbishment to be Reduced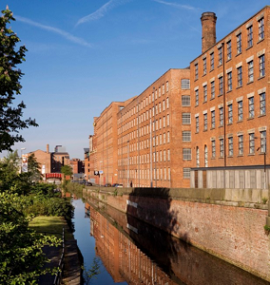 To meet the government's target of being carbon neutral by 2050, we must recycle, reuse and responsibly adapt our existing historic buildings, according to this year's Heritage Counts report, so Historic England and partners are calling for a reduction in VAT rates to incentivise this more sustainable option.
---
Grade II Edwardian swimming baths in Birmingham restored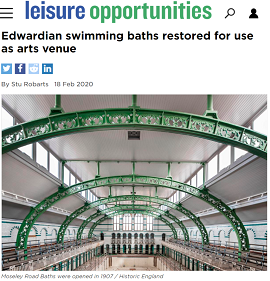 Donald Insall Associates, with the help of Historic England, has completed restoration work of Moseley Road Baths, being converted for use as an arts and culture venue.
---
IHBC Marsh Award Nominations – Closing Date 30 March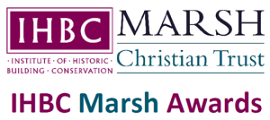 Celebrate your local 'retired members' and 'successful learners' with £500 cash prizes and 2020 Brighton School places!
---
Biodiversity Net Gain through UK Construction Projects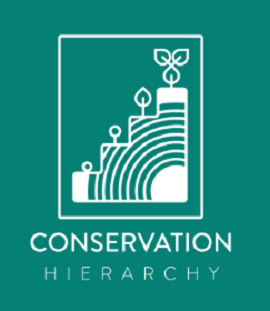 The Conservation Hierarchy is a new framework developed by the University of Oxford to help construction projects achieve Biodiversity Net Gain.
---
How Project Managers for Town Centre Developments can Balance Risk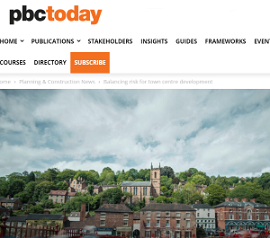 Jacqueline Hughes, senior risk analyst at Equib, in pbctoday discusses how project managers for town centre developments can get their risk management strategies right.
---
Red Tape is Strangling our High Streets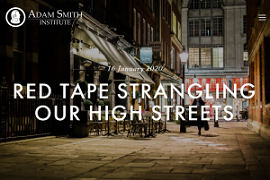 A new paper from the Adam Smith Institute argues that the problem with the High Street has been totally misunderstood, saying that we need to reform restrictive planning rules and reject a policy of managed decline to reinvigorate our town centres.
---
Calculating the full cost of energy used by buildings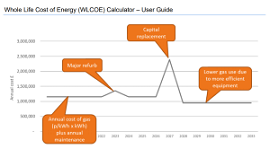 The Whole Life Cost of Energy (WLCoE) calculator – issued by government in BETA form – is intended to help building owners and operators to understand the full financial cost of the energy their buildings use, and welcomes feedback
---
England's heritage worth £31Bn: New Historic England report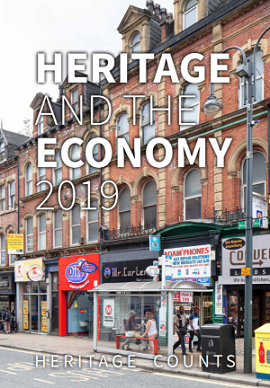 New research published by Historic England (HE) shows the value of heritage to England's economy as it contributes to economic prosperity and growth through jobs in the heritage and construction sectors and from tourism.
---