Corporate social responsibility in construction CSR
Corporate social responsibility (CSR) refers to the belief that companies should have a positive impact on the community and wider society rather than simply generating profit. The overall impact of a company is determined by what it produces, the environmental impact, its recruitment and training processes, its adherence to rights and values, its investment in the community, and so on.
CSR responsibilities are often expressed in terms of four general categories:
Economic.
Legal.
Philanthropic.
The Business Impact Task Force suggests that 'behaving in a socially responsible way is not only the right thing to do but makes good business sense, for both large and small businesses.'
The culture of a company, as perceived by society as well as the company itself is often determined by the principles of CSR that it follows.
There can be considerable damage, in terms of PR as well as financial impacts if a company fails to fulfil obligations in terms of health and safety, the environment, human rights, gender discrimination, and so on. Surveys often show that people believe a company to be a 'good employer' if they have established links with charities, schools or other local community groups. In addition, companies that are open and transparent in their reporting on CSR are generally viewed more positively by their stakeholders.
In general, CSR helps build wider trust and confidence in a company from stakeholders and society.
Construction companies are often challenged to do more in this area, and have in the past made great strides to improve, particularly with regard to health and safety. However, the industry as a whole has a generally poor record on employment and diversity issues, with women and ethnic minorities being consistently under-represented. A 2016 survey found that women make up only 11% of the UK construction workforce, and just 1% of onsite workers.
Construction companies can incorporate CSR in several ways, such as:
IHBC NewsBlog
Drone Surveying a London Landmark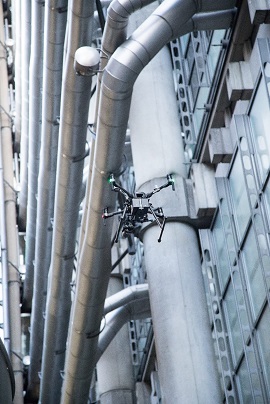 Uninhabited Aerial Vehicles (UAVs) have been used to undertake a survey of the Lloyd's building's external façade in the heart of the City of London.
---
Green Party calls for no VAT on refurbishment in new Parliamentary petition
The petition calls on the government to remove VAT on refurbishment projects and raise VAT on non-Passivhaus new-build construction to 20 per cent. Retrofitting is carbon-efficient but the current VAT regime privileges new build over refurbishment.
---
Conservation Professionals Concerned about Future Planning Policy

Directors of the IHBC and the Victorian Society are among those whose opinions are featured in the RICS in-house publication Modus as it explores heritage impacts in England's planning proposals.
---
Learn all about the Professions in Building Conservation at upcoming Conference

Glasgow City Heritage Trust (GCHT) 3-day online conference aimed at anyone working, or interested in working, within the building and heritage sectors.
---
New use for abandoned oil rigs: Offshore reefs!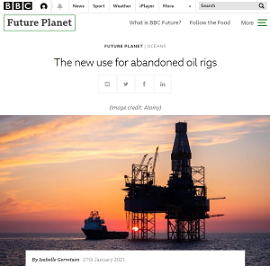 One way in which these old rigs can be remarkably useful is that the subsurface rig can provide the ideal skeleton for coral reefs, allowing the remarkable ecosystems beneath the waves come into their own.
---
Birnbeck Pier, in Weston-super-Mare, to undergo Restoration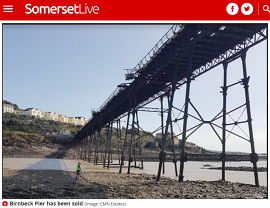 A new company – Birnbeck Holdings Limited – has now been set up by CNM Estates which has purchased Birnbeck Island and the historic pier.
---
Ecclesiastical Heritage Risk Barometer 2020 Published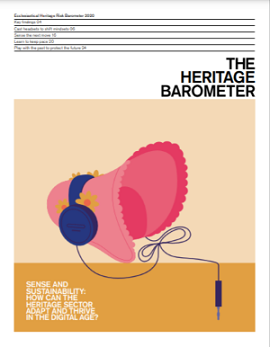 The publication offers research to help answer the question: 'How can the heritage sector adapt and thrive in the digital age'?
---
Victorian Bath House dug up from under a Manchester Car Park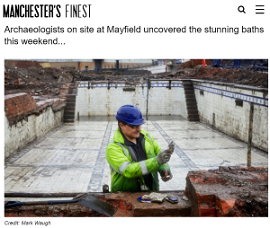 A stunning Victorian Bath House has been uncovered during works on creating the city's first public park in over 100 years.
---
APPG on 'Conservation, Places and People' Opens first Parliamentary Inquiry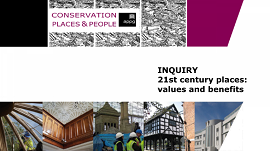 The Inquiry is into '21st Century Places – Values & Benefits'
---
Historic Photographer of the Year 2020 Winners Announced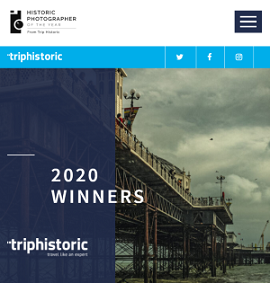 The awards showcase the very best historic places and cultural sites from across the globe.