Corporate social responsibility in construction CSR
Corporate social responsibility (CSR) refers to the belief that companies should have a positive impact on the community and wider society rather than simply generating profit. The overall impact of a company is determined by what it produces, the environmental impact, its recruitment and training processes, its adherence to rights and values, its investment in the community, and so on.
CSR responsibilities are often expressed in terms of four general categories:
Economic.
Legal.
Philanthropic.
The Business Impact Task Force suggests that 'behaving in a socially responsible way is not only the right thing to do but makes good business sense, for both large and small businesses.'
The culture of a company, as perceived by society as well as the company itself is often determined by the principles of CSR that it follows.
There can be considerable damage, in terms of PR as well as financial impacts if a company fails to fulfil obligations in terms of health and safety, the environment, human rights, gender discrimination, and so on. Surveys often show that people believe a company to be a 'good employer' if they have established links with charities, schools or other local community groups. In addition, companies that are open and transparent in their reporting on CSR are generally viewed more positively by their stakeholders.
In general, CSR helps build wider trust and confidence in a company from stakeholders and society.
Construction companies are often challenged to do more in this area, and have in the past made great strides to improve, particularly with regard to health and safety. However, the industry as a whole has a generally poor record on employment and diversity issues, with women and ethnic minorities being consistently under-represented. A 2016 survey found that women make up only 11% of the UK construction workforce, and just 1% of onsite workers.
Construction companies can incorporate CSR in several ways, such as:
IHBC NewsBlog
Part of historic Old Courthouse in Cockermouth collapses into river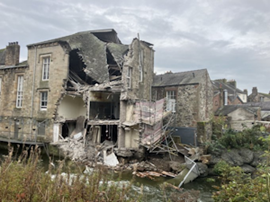 A section has fallen away and landed in the River Cocker below, including the back walls over three floors, sections of flooring and parts of the roof.
---
Scaffolding removed from Salisbury Cathedral after 37 years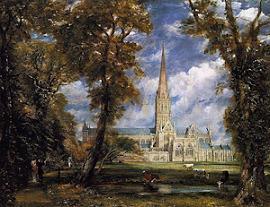 Starting with a survey in 1986, the 'topping out' ceremony took place 7 Sep 2023.
---
Demolition of Kirkcaldy's Category B former Kitty's nightclub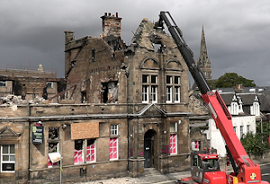 Following a fire, engineers confirmed that the building faced complete demolition.
---
Irreplaceable Welsh castle saved from collapse thanks to £2.2m grant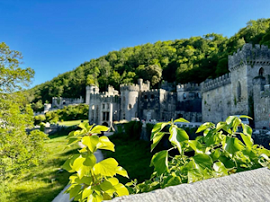 Wales' Gwrych Castle has a funding lifeline from the National Heritage Memorial Fund (NHMF) as part of its Covid-19 Response Fund
---
New interactive models of the 'Dinosaurs' sculptures in Crystal Palace Park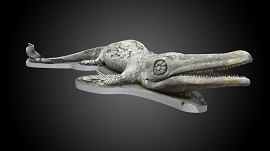 Interactive 3D models have been created of the 29 surviving 'dinosaurs' in Palace Park, South London.
---
How was it built – the Iconic Forth Bridge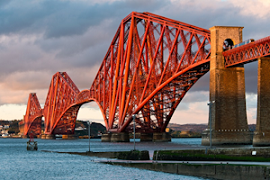 The Forth Bridge is one of the engineering wonders of the world. From the Engine Shed HES, find out more about how this incredible structure was built and what the conservation challenges are today.
---
Stirling's Christie Clock Tower demolition 'over safety' sparks Council investigation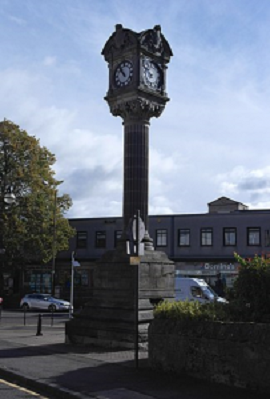 A clock tower which stood in Stirling for 117 years has been controversially and dramatically demolished by the local council over safety fears
---
The Natural Stone Source Book 2023-24 Specifiers Guide published

This guide is designed to be both inspirational and educational, providing the information and creative stimulation needed for successful completion of a natural stone project.
---
Context C176 published - World Heritage Sites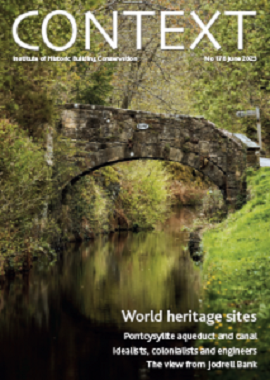 The issue explores the diverse facets of conservation of World Heritage Sites from across our globe.
---
Historic Environment Scotland unveils plans for new Archive House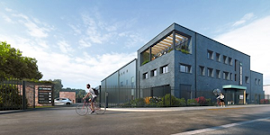 The innovative project will be an exemplar of reuse and retrofit of an existing building.