Visby as a historic urban landscape
A historic urban landscape approach to heritage conservation and urban sustainability has been applied to Visby, a small world heritage town on the island of Gotland, Sweden.
Introduction
The World Heritage Convention has developed from a top-down, exclusive exercise of caring for the most outstanding places of humankind into a complex task of using world heritage sites as platforms for sustainable development [1]. With a growing list of world heritage sites, shaped by a quest for regional and typological diversity, the challenge remains to realise such high-reaching ambitions in practice.
The Anthropocene is widely debated and recognised as an era in which the relationship between man and nature is at the heart of understanding global environmental change. The urgency of the impacts of climate change reinforces holistic thinking concerning cultural and natural resources. In the cross-disciplinary field of world heritage conservation, the gap between addressing cultural and natural heritage has diminished since holistic conservation requires more in-depth landscape understanding. Humans are at the centre of ecosystems, and resilience has become a buzzword in sustainability theory and discourse, suggesting that there are actions that can strengthen the adaptive capacity of ecocultural systems.
Adopted by the United Nations in 2015, the 2030 Development Agenda for Sustainable Development established 17 sustainable development goals and 169 associated targets to 'stimulate action over the next 15 years in areas of critical importance for humanity and the planet' [2]. Goal 11 referred specifically to cities, namely to 'make cities and human settlements inclusive, safe, resilient and sustainable'. Target 11.4 seeks to 'strengthen efforts to protect and safeguard the world's cultural and natural heritage'.
The recommendation on the Historic Urban Landscape was adopted in 2011 by Unesco in order to promote holistic conservation thinking. This was in response to the numerous challenges facing cities in the 21st century: demographic shifts with unprecedented migration and urbanisation; social and spatial fragmentation; economic liberalisation and market exploitation of heritage; and mass tourism. Furthermore, a general deterioration of the urban environment is reflected in excessive building density, standardised and monotonous buildings, loss of public space and amenities and climate-change-related disasters [3]. The recommendation also emerged from a debate on world heritage cities and their need for a less rigid approach to the conservation of 'outstanding universal value', given the dynamic nature of cities.
The historic urban landscape (HUL) approach proposed a holistic view on urban conservation. First, it defined HULs as 'the result of a historic layering of cultural and natural values and attributes, extending beyond the notion of "historic centre" or "ensemble" to include the broader urban context and its geographical setting'. This includes 'the site's topography, geomorphology, hydrology and natural features; its built environment, both historic and contemporary; its infrastructures above and below ground; its open spaces and gardens, its land use patterns and spatial organisation; perceptions and visual relationships; and all other elements of the urban structure.
It also includes 'social and cultural practices and values, economic processes and the intangible dimensions of heritage as related to diversity and identity'. Second, it proposed an operational framework for managing change by 'preserving the quality of the human environment, enhancing the productive and sustainable use of urban spaces while recognising their dynamic character, and promoting social and functional diversity'.
The recommendation opened up new opportunities for proper weighing of heritage values holistically in the planning process. It could also be seen as an aggregate of attributes reflecting an evolved urban heritage concept rather than a paradigm shift. Furthermore, there is ambivalence as to what 'development' and 'managing change' imply. Questions remain as to how heritage professionals are to communicate their perspectives in increasingly complex planning processes determined by rapid development within a globalised context [4]. In a report presented at the UN Conference on Housing and Sustainable Development (Habitat III) in Quito in 2016, Unesco called for a reflection on what it means to manage change in cities using culture as driver for development [5].
Heritage-led development suggests that conservation and development are intertwined instead of in opposition. Development may be 'understood not simply in terms of economic growth, but also as a means to achieve a more satisfactory intellectual, emotional, moral and spiritual existence' (Unesco, 2003, article 3). Although conservation doctrine promoted integrated conservation since the 1970s, semantics in planning practice still often defines conservation as backward and development as progressive. New constructions are equated with development before standing the test of time, while conservation is seen as a hindrance.
The HUL approach promotes heritage-led development that brings added value through holistic people-centred conservation. The 'water mirror' fountain (Le miroir d'eau) at Place de la Bourse in Bordeaux illustrates a good example of how heritage can be used as a resource in urban renewal. Previously used as a car park, the area formed part of a wider strategy to upgrade the urban waterfront. It led to better public use of the waterfront and aesthetic enhancement by accentuating the historic low-rise skyline through creating a mirror effect [6].
Insights from Visby
The Hanseatic Town of Visby was inscribed on the world heritage list in 1995 as a unique northern European medieval walled trading town. Visby is the only town on Gotland, an island located some 100 km off the Swedish mainland in the Baltic Sea. Gotland has a population of 58,000, while greater Visby has nearly 24,300 people. Dating to the Viking Age, the town was formed on a shore with a natural harbour, sheltered by steep limestone cliffs formations. World heritage status derives from its golden age in the 12th and 13th centuries, when Visby played a strategic role in the Hanseatic League as a commercial hub within the Baltic Sea region.
The largely intact town wall with gates, towers, ramparts and trenches extends 3.5 km, testifying that this was once a defensive utility. Other medieval features include Romanesque church ruins, the street layout, and some 200 dwellings and warehouses. Equally important is that Visby has survived as a living town, with some 2,600 people living within the town walls, through continuous adaptation to the medieval form and function, and prevailed under the influence of socio-economic and cultural change. This has resulted in a townscape in which the medieval town has been retained with new distinctive layers added until present. Many of the historical functions still remain reflected in its structure as a county, diocesan, commercial and residential town.
Visby faces similar challenges to other historic towns that are also popular tourism destinations. In particular, the multifunctional character of the town core as a diverse living entity is vulnerable. As in Venice and Dubrovnik, everyday life and services are being marginalised in favour of hotels and tourism-related functions. Strong privatisation has contributed to breaking up the multifunctional structure of the historic core, and office and retail space has diminished. However, sound urban planning and HUL thinking can mitigate the effects of global trends and create a more resilient urban environment. For example, the retention of landmark buildings in public ownership will help assert better control of a multifunctional town core. A recent decision to repurpose the cultural school (kulturskolan) into a creative cluster hub for businesses and artists will help curb the hotelification which is turning Visby into a sleeping beauty in winter. Political will is needed to resist the selling off of public assets in favour of short-term economic gains.
Gentrification is a major challenge which is more difficult to tackle in the context of economic liberalisation. Property prices within the walled town have escalated in recent years to levels matching those in Stockholm. In 2016 a domestic house of 178 square metres sold for nearly €2 million. While the ownership profile of the historic town, except for a small number of publicly-owned buildings, constitutes a mix of permanent residents, summer residents and investors, exact statistics on the proportion of these are lacking. The inner-city residents' association has a membership of some 400 households, suggesting a stable but proportionally small permanent population. With mounting property prices, the latter two groups have grown in importance. If permanent residency continues to diminish, Visby will need to look towards Åland in Finland, where ownership restrictions favour long-term residents.
While investment is good for conservation, the trend of a small number of property investors expanding their property portfolios has exposed the built fabric to new pressures for redevelopment and neglect of minimal-intervention conservation principles. Development rhetoric is taking precedence over conservation, as in the case of the recently granted planning permission to demolish a historic building at one of the main squares (Södertorg) to facilitate a development project.
Whether world heritage status creates positive spin-off effects for attractive historic towns or reinforces over-focus on tourism and real-estate at the cost of living cities is debatable. However, with shifts in focus on sustainable development and community-based approaches, world heritage sites are at least in theory potential platforms for conservation and sound use of cultural and natural resources. The compulsory management plan, requiring the formulation of a long-term vision and conservation-based actions, can be used as a tool to make cities inclusive, safe, resilient and sustainable. Finally, managing change through holistic conservation and heritage-led development will gain from further examples for the development of a more refined understanding of how to realise the historic urban landscape approach in practice.
References
This article originally appeared in IHBC's Context 157 (Page 29), published in November 2018. It was written by Elene Negussie, an urban geographer, and site manager/coordinator for the Hanseatic Town of Visby at Region Gotland, Sweden.
--Institute of Historic Building Conservation
IHBC NewsBlog
IHBC Virtual School 19 June: Heritage Reflections & Speculations from a Pandemic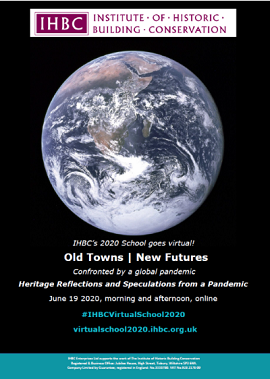 How the current pandemic will shape historic urban areas and their surrounding communities across the globe is impossible to tell. Join us to reflect on the implications for our current approaches to caring for valued places, and even speculate on future strategies and responses.
---
How to Enjoy Heritage from Home, from the Heritage Fund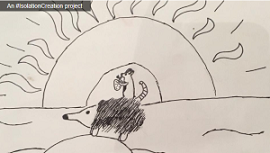 The Heritage Fund has put together a list of heritage-inspired activities to be done from home.
---
Listed Property Owners Club's Spring Checklist for Buildings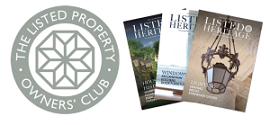 Spring is a good time to stand back and consider any building repairs that are required over the next 12 months, notes the LPOC, and regular inspection and maintenance is the key to keeping homes in good repair, as per its accessible step-by-step guidance.
---
Firefighters tackle blaze at converted Grade II listed former mill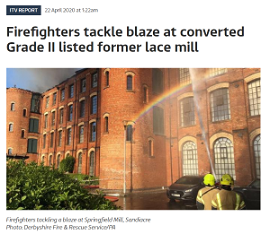 Derbyshire Fire and Rescue Service said "rapid and effective firefighting" had saved three quarters of the mill – which is now apartments.
---
Thieves take advantage of lockdown to steal lead from church roof in Halsham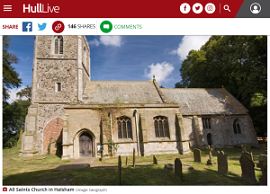 Police have appealed for witnesses after thieves stole lead from the roof of All Saints Church in Halsham near Hedon during the coronavirus lockdown.
---
IHBC's CPD Circular provides info on digital CPD opportunities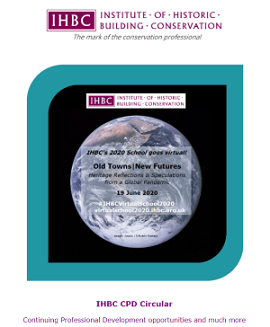 The regular newsletter showcases the IHBC's own Continuing Professional Development (CPD) content as well as online opportunities from 'IHBC Recognised CPD Providers' and other conservation related training and events.
---
Frank Lloyd Wright houses offer virtual tours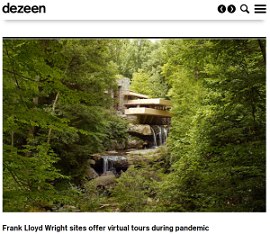 To make sure the public still has access to twelve of those famous works, #WrightVirtualVisits has been launched, which offers virtual tours of 12 iconic houses.
---
CIC's Coronavirus Digest review and survey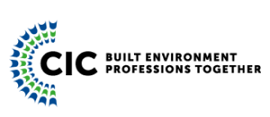 The Construction Industry Council's (CIC's) 'CIC Coronavirus Digest – Issue 8' surveys the latest government advice with updates from the construction industry.
---
COVID-19: Advice and Updates collated from the Heritage Sector
Organisations with conservation links have been collating resources on COVID-19 impacts, including Built Environment Forum Scotland (BEFS), Historic Environment Forum, The Heritage Alliance (THA), and Historic England, on cleaning surfaces.
---
Councils considering 'executive powers' as measures to avoid planning gridlock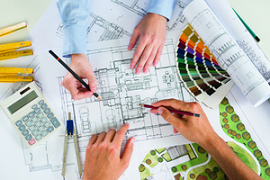 Councils are reported to be considering taking up rarely-used executive powers to keep the planning and development system moving during the coronavirus pandemic.
---
Historic England provides updated flood recovery advice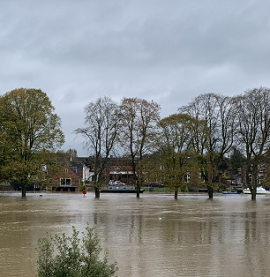 Historic England's 'After a Flood' provides timely advice on how to dry walls properly and avoid further damage to the building fabric.
---
Conservation of Timber Buildings: an example of evolving conservation techniques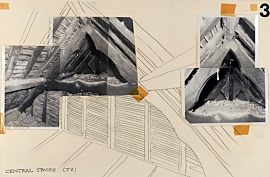 Context Issue 162 offers a peek into an archive of timber conservation history through the records of the practice of FWB and Mary Charles Chartered Architects.
---
Call for VAT rates for Refurbishment to be Reduced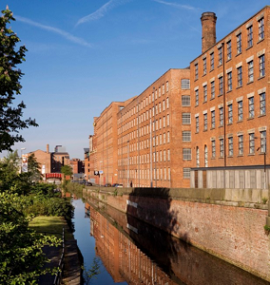 To meet the government's target of being carbon neutral by 2050, we must recycle, reuse and responsibly adapt our existing historic buildings, according to this year's Heritage Counts report, so Historic England and partners are calling for a reduction in VAT rates to incentivise this more sustainable option.
---