The history and conservation of terracotta
The widespread use of terracotta in the 19th and 20th centuries has left an onerous legacy of defects that need to be remedied and architectural features that must be protected.
In the late 19th and early 20th centuries, large ornate terracotta buildings with steel frames became common in the Victorian city centres of Britain and North America. Due to their scale and the problems posed by corrosion on their steel frames, this form of construction tends to overshadow the more common use of the material as solid decorative masonry units, which adorn otherwise ordinary brick buildings in almost every town that had a railway line.
Terracotta literally means baked earth. The term has been used to describe a wide variety of fired clay products from flower pots to floor tiles. Architectural terracotta refers to a form of masonry made from moulded clay which is principally distinguished from brick by its larger size and finer quality. When glazed it is more correctly termed faience, but in practice architectural terracotta is often used as an umbrella term for both glazed and unglazed forms.
As a material, terracotta is extremely durable. Examples have survived from Ancient Greece, and the museum at Olympia displays fragments from temples and administrative buildings constructed on the site in the 6th century BC. Here terracotta was widely used for making both roof coverings and related decorative features, such as the sima ornamentation which ran along the eaves, and even the pediments themselves.
In Britain the earliest significant use of terracotta architecturally was in the early 16th century when terracotta briefly became fashionable. One of the best surviving examples is Layer Marney Towers in Essex (1520–25), which is constructed of brick with carved and moulded brick ornament, with architectural terracotta details such as window frames and mullions, and parapet crestings.
Other examples include a few church fittings and memorials in the east of England, and the sculpted roundels at Hampton Court, which were made for Thomas Wolsey by the Florentine sculptor Giovanni Da Maiano. The fashion was influenced by the architecture of the Italian renaissance, and the most spectacular terracotta work of the period can be found in northern Italy. When Henry VIII broke with Rome, Italian influence in the arts and cultural expression waned rapidly, and terracotta vanished from English architecture almost as quickly as it had risen.
A fashion for terracotta did not arise again until the second half of the 19th century. However, many of the technological achievements that made this possible occurred in the late 18th century, through the development of Coade stone. This was a form of terracotta developed by Eleanor Coade for the reproduction of statuary. Her Artificial Stone Manufactory was established in Lambeth in 1769. By mixing ball clays with around 30 per cent non-shrinking materials (including finely ground grog, glass, flint and sand), she found that it was possible to make relatively large sculptural pieces that remained stable when fired.
Coade stone sculptures proved to be extremely popular with many of the leading architects of the period, including John Nash, Samuel Wyatt and William Wilkins, and designers such as Benjamin West, who used Coade stone for the Nelson Pediment at Greenwich in 1812 (page 31). At Buckingham Palace in 1827 Nash used Coade stone for cornices, capitals, trophies and statues. Coade's success was due to the high quality of the sculptors she employed as well as the unrivalled production quality. After Eleanor Coade's death in 1821 the firm continued under her manager William Crogan until he was declared bankrupt in 1833.
Several other companies around the same period developed techniques of making castings more cheaply by cold casting fine aggregates bound with hydraulic lime and various oils and resins, such as Roman cement. These cast stone ornaments included architectural mouldings and fine sculpture, but none proved as durable as Coade stone.
Taste in the Georgian and Regency periods clearly favoured the appearance of fine marble sculpture, not pot. The first tentative development of true terracotta ornament was made by manufacturers in the mid-19th century who recognised that the local fireclays could provide an alternative to stone for repetitive ornament.
In North Wales the architect Thomas Penson designed two churches with terracotta details. The first was built at Welshpool from 1839–44, and the second, at Llanymynech, was completed in 1845. In Lancashire the idea for 'pot churches', as they came to be known, came from John Fletcher, who had hit fireclay at his colliery near Bolton. He commissioned a local architect Edmund Sharpe to design a church at Lever Bridge in Lancashire, which was built 1842–45, and another was completed a year later at Platt, near Manchester. England, however, was not ready for pot churches, and Sharpe's churches were condemned by The Ecclesiologist for using terracotta in imitation of stone and for their repetitive use of detail.
Twenty years later, public and media reception for the use of terracotta at the Victoria and Albert Museum could not have been more different. Having been appalled by the riotous use of decoration at the Great Exhibition of 1851, a group of intellectuals led by Henry Cole and Richard Redgrave sought to reform standards of design. For the new public buildings of South Kensington they turned to the architecture of the Italian renaissance for inspiration, and to the terracotta of northern Italy in particular. The result was a triumphant success.
Further examples followed fairly rapidly. Alfred Waterhouse used terracotta first in the interior of Manchester Town Hall, c1870, and then for his seminal Natural History Museum, 1873–81. In both buildings an iron frame was used, but the terracotta itself was solid. At the museum the larger blocks were interlocking hollow clay blocks filled with a brick rubble core bound with lime mortar. For smaller, brick-sized blocks, either brick or solid terracotta was used.
Following the fire which swept through Chicago after the earthquake in 1871, metal framed buildings were shown to be dangerous unless insulated and protected by masonry, as heat buckled the frames and the sudden cooling by fire-hoses caused the structural frames to shatter. Terracotta proved to be the ideal cladding material for these buildings as the material resisted the pollution, remaining clean far longer than stone buildings. Being moulded, the facades could include mass-produced ornament more cost effectively than stone, and individual units could be designed to accommodate sections of steel at no extra cost.
Smaller buildings continued to be constructed with solid terracotta and brick masonry, and examples are common in almost every town with late Victorian and Edwardian architecture. Terracotta was used for simple mouldings and string courses, as well as highly elaborate terracotta ornament. Most was mass-produced on a huge scale, but sculptors also supplied one-off mouldings for specific projects, such as the porch designed by the sculptor Joseph Edgar Boehm for his own home in Wetherby Gardens, Kensington.
If the terracotta is well fired and the building is free from steel frames and cramps, terracotta masonry is extremely durable. Like brick, if exterior terracotta becomes saturated it is vulnerable to frost damage, but this is generally associated with a fairly significant failure, such as overflowing gutters.
Visible defects in the material itself are not always a cause for concern. Minor cracks and variations in form and colour are often a product of their manufacture, occurring as the clay shrinks in the drying stage, before it is fired, and do not affect the performance of the material. 'Crazed' glazes, crisscrossed by fine hairlines, are particularly common but are not serious. They usually occur as the terracotta re-absorbs moisture following construction.
Under-firing, on the other hand, is more serious, and is the most common significant manufacturing fault. In the late 19th century, firing temperatures were variable both within the kiln and from one firing to the next. At 1000 degrees to 1250 degrees centigrade the silicate particles of the clay began to sinter or 'vitrify' like glass. A significantly higher degree of vitrification occurred in the finer particles of the surface due to the higher surface area exposed to mineral fluxes in the clay, which reduce the melting point of the silicate particles. This produced a thin, dense layer known as the fireskin, which may be crucial to the durability of some material. The degree of vitrification affects the durability of the terracotta. If underfired, the clay body is softer and more easily eroded. If overfired it may be brittle.
Other manufacturing faults include staining by iron pyrites; weak and poorly bonded glazes; and inadequate packing of the moulds, which sometimes results in surface delamination.
The most common construction defects relate to the fill used for hollow blocks. Terracotta blocks that are roughly the size of a brick are likely to be of solid clay. Larger blocks were supplied hollow, then filled as construction proceeded with mortar and brick rubble or, later on, with a breeze concrete fill that contained salt contaminants. In exposed locations rainwater can enter the blocks and wash soluble material out, leading to lime staining or salt crystallisation problems in the masonry below.
As in all buildings, the focus of conservation, repair and maintenance is on keeping the moisture out of a structure. Skyward-facing joints and surfaces are particularly vulnerable to water penetration, particularly if ferrous cramps have been used. Features such as parapets and walls that are exposed to penetration from more than one direction can be particularly vulnerable. Joints need to be repointed, and projections such as cornices and parapet copings may need flashings to keep out excess moisture.
---
This article originally appeared as 'The taste for terracotta' in Context 143, published by the Institute of Historic Building Conservation (IHBC) in March 2016, it was written by Jonathan Taylor, the editor of the Building Conservation Directory.
--Institute of Historic Building Conservation
IHBC NewsBlog
HEF's Heritage Sector Resilience Plan launched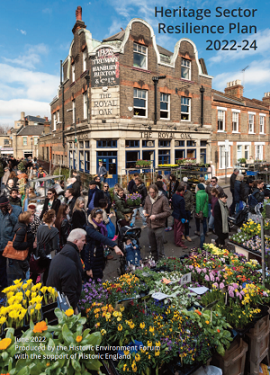 The Heritage Sector Resilience Plan, developed by the Historic Environment Forum (HEF) with the support of Historic England, has been launched.
---
Common Commitment to all Ireland's heritage – North South Agreement on Vernacular Heritage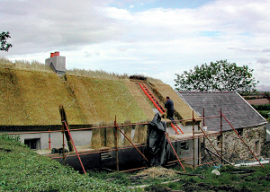 An 'All-Island' commitment to Ireland's vernacular heritage has been established with the signing of the North South Agreement on Vernacular Heritage, supporting traditional buildings etc.
---
Bristol Harbourside landmark Canons House gets GII listing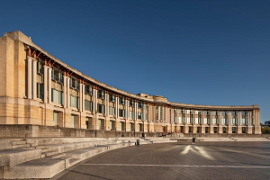 Canons House, a landmark building on Bristol Harbourside, has been awarded Grade II (GII) listed status having been built as a regional headquarters for Lloyds Bank between 1988 and 1991 (Arup)
---
BRE/BEIS project to modernise home energy rating scheme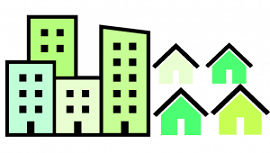 The Building Research Establishment (BRE) has announced a new project with the Department for Business, Energy and Industrial Strategy (BEIS) to improve and modernise the home energy rating scheme used to measure the energy and environmental performance of UK homes.
---
Interdisciplinary IHBC accreditation recognised by CSCS for PQP Cards

Sector lead the Construction Skills Certification Scheme (CSCS) has recognised the IHBC's professional accreditation and support (CPD etc.) in awarding its PQP (Professionally Qualified Person) cards.
---
IHBC Heritage Marketplace provides learning-led virtual engagement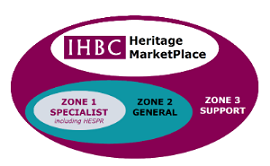 The IHBC's 2022 Aberdeen School Heritage MarketPlace (4.30-7.30PM, 15 June) is designed to extend the scope of a traditional IHBC School exhibition floor.
---
Unearthing the history of Gloucester's 'the Fleece' Hotel starts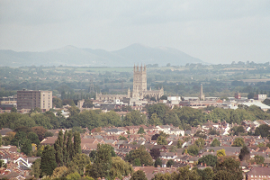 Work to repair a fire-hit medieval hotel in Gloucester is underway as crews have started work to strip back some of the modern trappings and reveal the historic framework.
---
Booking Open for IHBC Annual School: Aberdeen, 16-18 June 2022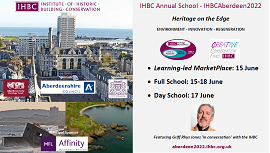 Options for in-person and virtual delegates to explore 'heritage on the edge' across up to 4 days of IHBC engagement & learning.
---
European Heritage Heads Forum statement on Ukraine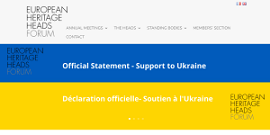 The Secretariat to the European Heritage Heads Forum has has coordinated its declaration of solidarity and support for Ukraine's cultural heritage institutions.
---
Welcome to #IHBC25 – 25 years since we turned professional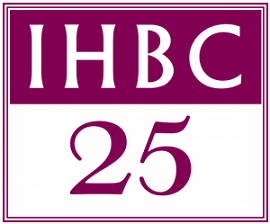 2022 will see the IHBC mark a quarter of a century since our incorporation as a professional body supporting and accrediting built and historic environment conservation specialists. We're kick-starting it by inviting your ideas on how to mark this special year!