Replacing lanterns and overthrows in Great Pulteney Street
Replacing the lanterns and overthrows of the houses in Great Pulteney Street has involved the skills of iron founders, blacksmiths, lead casters, glass blowers, metal spinners and many more.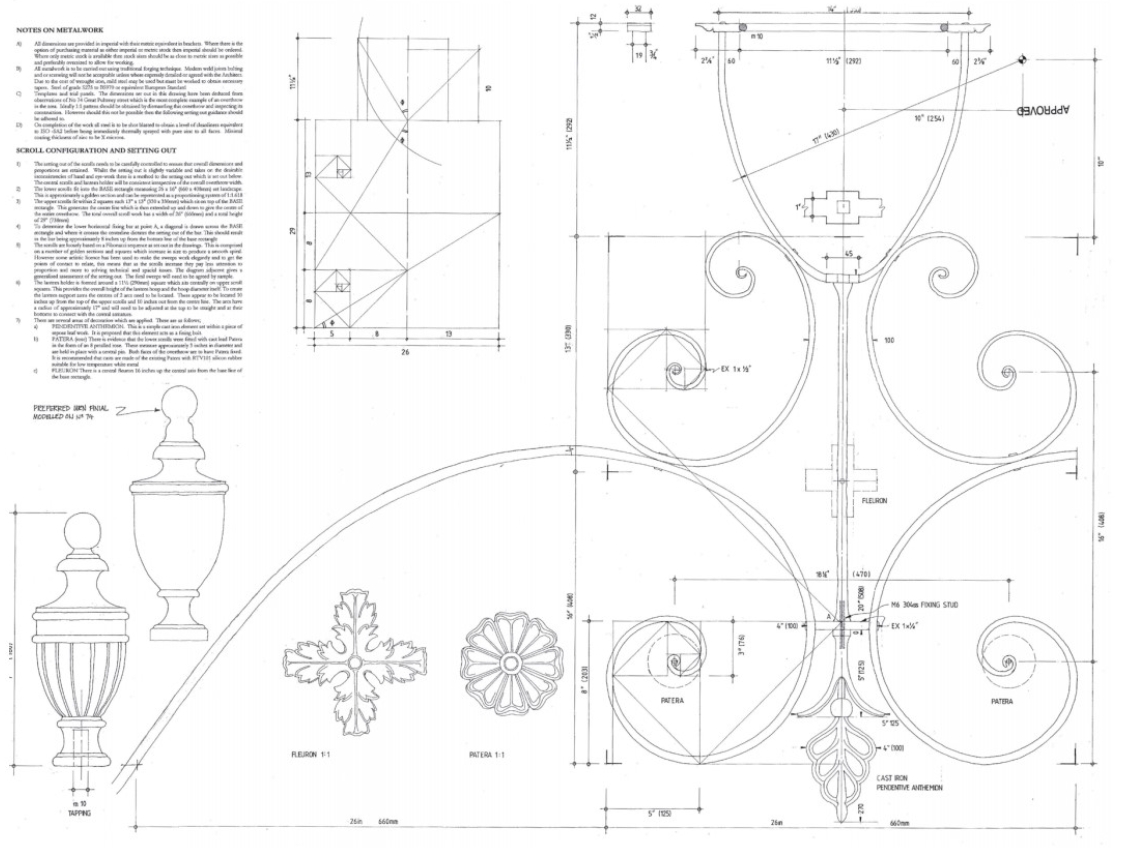 A drawing of the proposal: the overthrow, closely following surviving original details, is set out using the golden section.
Introduction
Great Pulteney Street dominates the eastern approach to the city of Bath. When commenced in 1798 to Thomas Baldwin's design, each house would have been gloriously lit by a lantern in an overthrow to conform to an Act of Parliament that required every household with a rateable value of one penny or more (the poor rate) to hang a light outside their house during specific hours or be liable to a fine [1]. By then Bath's city commissioners had already started standardising requirements for servicing the public realm [2]. Their Act, introduced in 1766, required that 'if any person or persons shall hereafter at their own private expense set up any lamp or lamps… they shall cause them to be made of the same form, and to be affixed and arranged in a line with those set up by the order of the said commissioners.' [3]
It is believed that many of the lanterns were removed to make way for municipal gas light in the late 1870s. Since then the aggregated effects of decay, changes in ownership and technology, and the improvement of municipal lighting, resulted in only a few fragments of the original structures remaining in 2010, and even these were at risk. Concerned by this, the Pulteney Estate Residents' Association (PERA) approached Harrison Brookes Architects with the aim of reintroducing the lanterns and overthrows to the entire estate of 300 houses, and possibly beyond.
Working in collaboration with PERA, Bath Preservation Trust, and the local authority's highways and planning departments, it was agreed that a standardised design would be appropriate, but this had to be based on evidence, using traditional manufacturing techniques and, where possible, locally sourced skills.
Fabric analysis and assessment
On undertaking a detailed inspection of all the properties across the estate it quickly became apparent that the railings, rather than being wrought iron as elsewhere in Bath, comprised cast-iron palings linked by wrought-iron top rails. This is historically significant as the late 1700s marks the transition point between craft and industrial technologies and materials, giving an insight into the changing environment that Baldwin was working in.
While several lantern overthrows existed, only two lanterns, clearly not originals, were in place in the entire estate, and no single overthrow was complete. Most were missing components, and others had been altered. Through detailed observation and frequency analysis of the remaining elements it was possible to piece together the constituent parts of a typical overthrow. Furthermore, by careful examination of the railings it was possible to prove that all the buildings across the estate once had overthrows installed in the same relative location. This was unsurprising given the historic requirements, but it reinforced the idea of a standardised design, and showed that all the lanterns had been of a standard size and shape. However, the entrance paths which the overthrows spanned varied in width from just over 2 metres to more than 3.5 metres. One of the major challenges of the project was working out how this variation could be accommodated in a standardised design.
Archival and historical background research was carried out to determine if there were any record drawings and or images of the street prior to the introduction of municipal gas lighting the 1870s. Little information came to light other than some sketches that gave an impression of the overthrows' general shape and confirmed one of the findings of the fabric analysis, that originally there were lanterns to every doorway. More surprisingly, no usable photographs have been discovered to date that show the lanterns in place. Great Pulteney Street tends to be photographed along its grand axis rather than in elevation, obscuring any details that may have been present at the time.
The only complete original overthrow left in situ was minutely measured and the setting out analysed. After discussions with a blacksmith about how they set out work, it became apparent that their training still teaches the use of the golden section for making scrolls, a very Georgian proportioning system. This perfectly matched the analysis of the existing metalwork and a generic central cradle was designed for mass production. To accommodate the differing widths of entrances, the support arms were designed as a gentle cyma curve which is infinitely scalable.
Each part of the overthrow was scrutinised and measured using imperial dimensions. Simple things such as the tapering of the main support arms from 2 x ¾ inches down to 1 x ½ inches needed to be replicated exactly, as this is what gave the metalwork its elegance and strength. As the lanterns would be heavy, the strength of the support arms needed to be capable of carrying the loads. This in turn governed how the metal was processed. Unlike off-the-shelf steel that has regular sections and uniform properties, traditional blacksmithing techniques of tapering, jumping up, quenching or tempering allow the blacksmith to modify metal's sections and properties to make it a bit stiffer here, or a bit more springy there. Subtle but critical details.
What stood out from the fabric analysis and archival drawings was the circular form of the lantern, with a conical metal cowl and glass bowl. Unlike the more standard square lanterns, these are complex shapes to make. It quickly became apparent that in order to finalise the design, more knowledge was required about the manufacturing processes of the time.
It was fairly obvious that the glass bowl would have been hand blown and designed to mirror the curvature of the cradle that it sat in. The bowls are particularly large, which could have posed a problem as most glassblowing is now predominantly for small items. Fortunately, the Liquid Glass Centre, a business set up for teaching glass blowing, was within a matter of miles of Bath and one of its former owners, Tom Atherton, was able to modify his kilns for blowing glass of the size required. Several trials were carried out before the correct profile and thickness were achieved.
The nature and colour of the glass was deemed vitally important. A special Georgian mix was researched and prepared using ground flint to give the glass a slightly grey rather than a more ferrous green tinge. Seed (small air bubbles), ripples and other imperfections were deemed acceptable as this confirmed the nature of the manufacture. The first batch of 10 lantern bowls was produced in this way before a more commercial firm of scientific instrument glass blowers was approached to mass-produce the bowls to the same design using the same glass mix.
Forming the lantern cowl and ventilator ring was an equally complex process. The shape of the cowl as a curved cone was unusual but appeared consistent in all the archive drawings. On showing these documents to several specialist lantern manufacturers, the consensus was that these were originally spun metal, and that only copper would be malleable enough to create the shape. This is a very ancient method of working metal, dating back to Egyptian times, involving pressing a spinning metal disk onto the pattern using metal levers and rollers. Working with the spinners, realistic shapes were discussed, and a final design evolved.
A lantern is only as good as the quality of the lamp within it, so this needed careful consideration. The colour temperature of the light needed to be such that it mimicked oil or gas lights, and not be too harsh. We were conscious that a big lamp would dominate the lantern and was not acceptable to the highway engineers. After testing several lamps, a micro-fluorescent was chosen for its particularly soft light and its 20,000-hours life.
While this was a group action of over 40 houses, the planning and listed building consent application was partially speculative, and there was only limited funding available to prepare the consents and trial the prototypes. To ensure that the project progressed, a grant was obtained from the Bath World Heritage Site Fund to cover the cost of the tooling for the spinning. All other parties gave their time and expertise for free on the proviso that they would be used as the various suppliers should the work progress. The council also agreed a condition in the consent that the erection of one new overthrow and lantern would result in the consent becoming active for all the buildings in the estate so long as the same patterns, processes and contractors were used where possible, thereby controlling the quality and subtlety of the design.
The public realm, be it pavements, roads, parks or other open spaces makes up a significant proportion of our urban spaces, belonging to everybody, yet the responsibility of very few. These spaces so often form the setting for listed buildings yet are often eroded by ill-considered interventions or simply lack of thought. However, when communities, councils and companies work together there is tremendous potential to do great things. In this instance the skills of wood turners, bronze casters, iron founders, blacksmiths, lead casters, pattern makers, glass blowers, cold polishers, metal spinners, tin smiths and electricians worked collaboratively to create something special.
References:
[1] Wood, John (1765) A Description of Bath
[3] The Commissioners Lampbook, CP/1–5 Guildhall Archive, Bath
This article originally appeared as 'Historic lighting in Bath's public realm' in IHBC's Context 159 (Page 24), published in May 2019. It was written by Rhys Brookes, an accredited conservation architect and a director of Harrison Brookes Architects.
--Institute of Historic Building Conservation
IHBC NewsBlog
Councils considering 'executive powers' as measures to avoid planning gridlock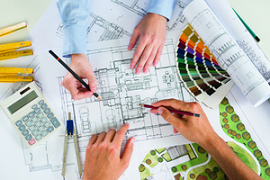 Councils are reported to be considering taking up rarely-used executive powers to keep the planning and development system moving during the coronavirus pandemic.
---
Historic England provides updated flood recovery advice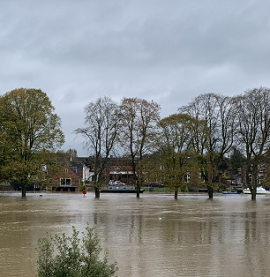 Historic England's 'After a Flood' provides timely advice on how to dry walls properly and avoid further damage to the building fabric.
---
Conservation of Timber Buildings: an example of evolving conservation techniques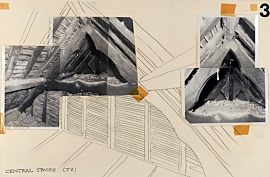 Context Issue 162 offers a peek into an archive of timber conservation history through the records of the practice of FWB and Mary Charles Chartered Architects.
---
Call for VAT rates for Refurbishment to be Reduced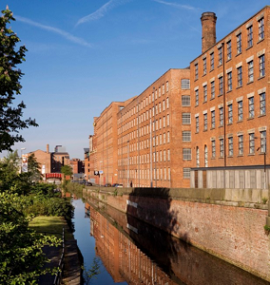 To meet the government's target of being carbon neutral by 2050, we must recycle, reuse and responsibly adapt our existing historic buildings, according to this year's Heritage Counts report, so Historic England and partners are calling for a reduction in VAT rates to incentivise this more sustainable option.
---
Grade II Edwardian swimming baths in Birmingham restored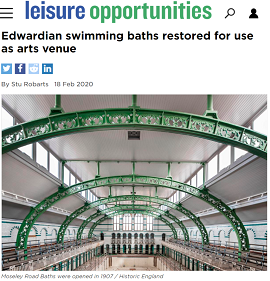 Donald Insall Associates, with the help of Historic England, has completed restoration work of Moseley Road Baths, being converted for use as an arts and culture venue.
---
IHBC Marsh Award Nominations – Closing Date 30 March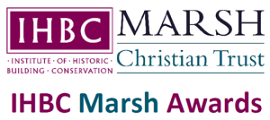 Celebrate your local 'retired members' and 'successful learners' with £500 cash prizes and 2020 Brighton School places!
---
Biodiversity Net Gain through UK Construction Projects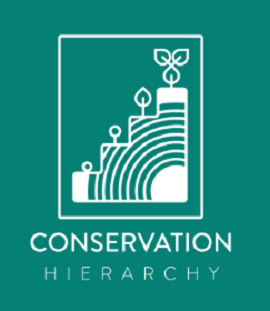 The Conservation Hierarchy is a new framework developed by the University of Oxford to help construction projects achieve Biodiversity Net Gain.
---
How Project Managers for Town Centre Developments can Balance Risk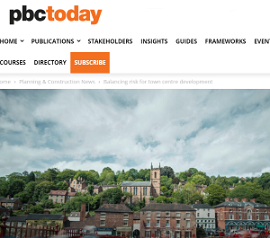 Jacqueline Hughes, senior risk analyst at Equib, in pbctoday discusses how project managers for town centre developments can get their risk management strategies right.
---
Red Tape is Strangling our High Streets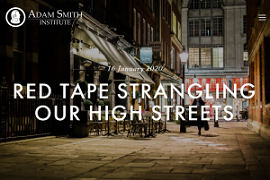 A new paper from the Adam Smith Institute argues that the problem with the High Street has been totally misunderstood, saying that we need to reform restrictive planning rules and reject a policy of managed decline to reinvigorate our town centres.
---
Calculating the full cost of energy used by buildings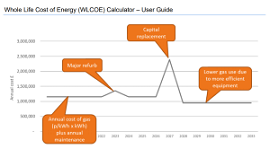 The Whole Life Cost of Energy (WLCoE) calculator – issued by government in BETA form – is intended to help building owners and operators to understand the full financial cost of the energy their buildings use, and welcomes feedback
---
England's heritage worth £31Bn: New Historic England report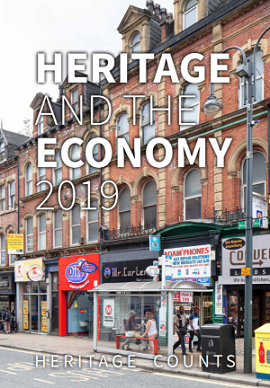 New research published by Historic England (HE) shows the value of heritage to England's economy as it contributes to economic prosperity and growth through jobs in the heritage and construction sectors and from tourism.
---
Part of Roman wall in Chester Collapses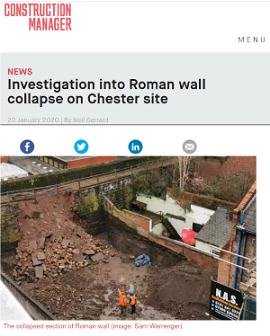 Investigations have begun into what caused part of Chester's Roman city wall to collapse during construction work.
---