Scotland's Town Partnership
Scotland's Town Partnership represents and promotes the diversity of towns and places at a time when town centres are more than ever in need of regeneration.
More than a year of lockdown, homeworking and lack of travelling possibilities has led us to explore our local neighbourhoods, and to appreciate access to green space, the benefits of local shopping and the wellbeing opportunities provided by walking and cycling routes. While across Scotland the resourcefulness of many businesses to tailor their services to the needs of communities in response to government restrictions has ensured their survival, businesses in larger town centres have had a more difficult time.
In recent years town centres have been impacted by many challenges such as increased competition from out-of-town operations, which has contributed to the move of many businesses away from town centres. Covid-19 restrictions have accelerated this trend as businesses move their services online, resulting in empty retail and business units. We have yet to see the full impact of the pandemic on town centres, but the increased number of To Let signs hint at the challenges ahead. There is serious work to be done in reimagining Scotland's town centres. However, this also brings opportunities to harness the potential within our town centres to help build a better future.
A key player in this work is Scotland's Town Partnership (STP, see www.scotlandstowns.org). In addition to representing and promoting the diversity of towns and places, and supporting those organisations and groups that have an interest in them, STP is responsible for Scotland's Improvement Districts (the national centre for improvement districts in Scotland). A goal of STP is to support improvement districts across Scotland to deliver inclusive economic growth by providing national strategic guidance, delivering training and practical support, and building strong national partnerships.
The historic environment has a key part to play in regeneration and recovery. Investment in heritage helps underpin our tourism industry, attracting visitors and stimulating economic activity in towns. Over £3.2 billion is spent in heritage-related tourism. Heritage supports many construction jobs, helps skills development and supports local supply chains. Materials for reuse projects are more likely to be locally sourced than newbuild.
In 2019 Paisley was chosen by STP and the Scottish Government as a pilot study to imagine how a town centre could be redesigned to better meet future need. The Paisley Vision, now published, is a set of ideas which will be used as the start of a conversation about Paisley town centre. The report concluded that town centres could no longer rely on shops, and that Paisley should redefine its offer, making the most of the town's great location, thriving cultural scene, interesting buildings and fascinating history.
We all want to see our towns reactivated and reenergised, with former retail space repurposed for new and creative uses, and a mix of service-sector businesses that can not easily be replicated online. Alongside offices and workspaces, we envisage a significant increase in town-centre living, with encouragement for combined living and working accommodation. We want our culturally significant towns and cities to become more convenient, accessible and vibrant. Living and working in towns with access to cycle routes and public transport can reduce travel needs and lessen reliance on travel by car.
A good example of the kind of initiative under way is Dumfries and Galloway Council's commitment through the local plan to invest £1 million a year in a town centre living fund, with the aim of increasing the availability of affordable residential accommodation through bringing town-centre buildings back into use. The Midsteeple Quarter in Dumfries is an innovative community-led initiative to repurpose empty units in Dumfries High Street, based on the principles of local prosperity and wellbeing.
STP promotes the Town Centre Toolkit developed by Scottish Government (https://towntoolkit.scot). Divided into three themes (attractive, active and accessible), it includes a section called 'Making it happen', which explains how people, businesses and organisations can work together to improve town centres. It includes many good examples of how a well-cared-for historic environment can contribute to the vibrancy of town centres. These range from Govan in the centre of Glasgow, where funding was invested through the Townscape Heritage Initiative (THI) to invest in the area's historic shopfronts, to the repurposing of Linlithgow Burgh Halls, an A-listed building in the centre of Linlithgow, which was restored to provide a range of uses for the community, including a gallery, event space and education room.
Another important aspect of STP is its promotion of funding available for the improvement of town centres. One of these sources is Historic Environment Scotland (HES)'s CARS scheme. Working in partnership with local authorities, the scheme funds repair and regeneration work within conservation areas. Since 2007 almost £50 million has been awarded to 65 areas throughout Scotland, repairing over 1,000 buildings. As well as improvements to the physical repair of town centres, CARS has had a catalytic effect, helping to attract additional funding (an estimated additional £120 million), encouraging others to invest in their buildings, and promoting community capacity building. This has led to additional benefits such as attracting investment, jobs and tourism, and it can develop skills in the repair and conservation of the historic environment itself. The scheme also encourages community outreach projects to create a sense of empowerment and ownership of the initiative.
Following 10 hugely successful years, HES has recently completed a review of the scheme, and consulted on how it can be further developed to support communities to create sustainable and vibrant places, and adapt to the impacts of Covid-19.
There are still challenges facing Scotland's town centres. Unused buildings are rarely maintained or repaired, and their presence leads to town centres becoming less attractive places for locals and visitors to spend time in. Over half of all Scotland's buildings at risk are in urban locations. Turning this around needs partners to continue to emphasise the contribution that the historic environment can make to the regeneration of town centres, the key role that heritage-led regeneration can play in re-energising Scotland's town centres, and the steps to transforming failing town centres into attractive environments that will attract businesses, residents and visitors. More than good policy and good intention are required, however. The challenge is to find practical ways to work in partnership.
There are opportunities to further highlight the potential within our historic towns to contribute to post-Covid recovery. For example, the reuse and retrofit of historic buildings has huge potential to create green jobs and support skills development. This is also seen in the Scottish Government's commitment to support the refit and reuse of existing building stock within its Infrastructure Investment Plan.
Reusing what we already have promotes energy efficiency. Buildings contribute to emissions throughout their whole lives: when we build, maintain, use and demolish them. Maintaining existing buildings is greener than building new and will be crucial for Scotland's net-zero targets. We need to continue to tackle the perception that historic or existing buildings are inflexible, and expensive to reuse and repurpose. Although the process can be more complicated than building anew, existing buildings are often built robustly with high-quality materials, and can prove very adaptable to a series of new uses. The disparity between 20 per cent VAT payable on most reuse and repair schemes, against zero for new build, still works against the reuse of historic buildings. HES has recently signed up to the Retro First campaign by the Architects Journal, which hopes to address this issue.
We have published guidance on reusing and adapting buildings, and have a series of case studies showing how individual buildings have been treated. We need to explore with housing associations where the challenges lie in converting existing properties. There are excellent recent examples of successful conversions like that by Collective Architecture of the Bell Street stables in Glasgow. We want to explore how repurposing more disused buildings can be seen as a viable proposition from the outset.
Addressing the challenges needs time, knowledge, skill and appropriate resourcing of local authorities to include heritage expertise and skilled planning and delivery officers, including enforcement officers. If owners of empty buildings can not be persuaded to improve or sell, the use of legal powers is an option. Communities, local authorities, building preservation trust and government bodies should share experiences of how best to tackle vacant buildings. We look forward to working with STP on this aspect of Scotland's recovery.
---
This article originally appeared as 'Working with Scotland's Town Partnership' in Context 169, published by the Institute of Historic Building Conservation (IHBC) in September 2021. It was written by Steven Robb, deputy head of historic buildings at Historic Environment Scotland, which is a member of Scotland's Town Partnership.
--Institute of Historic Building Conservation
IHBC NewsBlog
Bristol Harbourside landmark Canons House gets GII listing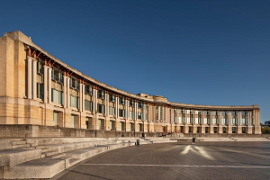 Canons House, a landmark building on Bristol Harbourside, has been awarded Grade II (GII) listed status having been built as a regional headquarters for Lloyds Bank between 1988 and 1991 (Arup)
---
BRE/BEIS project to modernise home energy rating scheme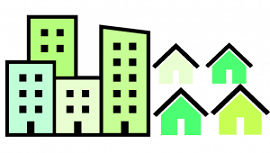 The Building Research Establishment (BRE) has announced a new project with the Department for Business, Energy and Industrial Strategy (BEIS) to improve and modernise the home energy rating scheme used to measure the energy and environmental performance of UK homes.
---
Interdisciplinary IHBC accreditation recognised by CSCS for PQP Cards

Sector lead the Construction Skills Certification Scheme (CSCS) has recognised the IHBC's professional accreditation and support (CPD etc.) in awarding its PQP (Professionally Qualified Person) cards.
---
IHBC Heritage Marketplace provides learning-led virtual engagement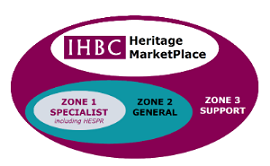 The IHBC's 2022 Aberdeen School Heritage MarketPlace (4.30-7.30PM, 15 June) is designed to extend the scope of a traditional IHBC School exhibition floor.
---
Unearthing the history of Gloucester's 'the Fleece' Hotel starts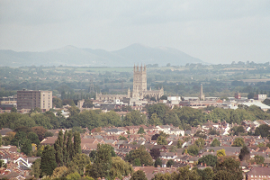 Work to repair a fire-hit medieval hotel in Gloucester is underway as crews have started work to strip back some of the modern trappings and reveal the historic framework.
---
Booking Open for IHBC Annual School: Aberdeen, 16-18 June 2022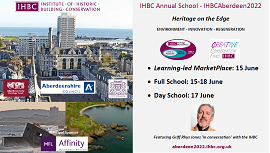 Options for in-person and virtual delegates to explore 'heritage on the edge' across up to 4 days of IHBC engagement & learning.
---
European Heritage Heads Forum statement on Ukraine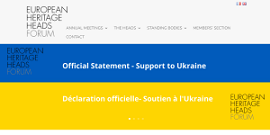 The Secretariat to the European Heritage Heads Forum has has coordinated its declaration of solidarity and support for Ukraine's cultural heritage institutions.
---
Welcome to #IHBC25 – 25 years since we turned professional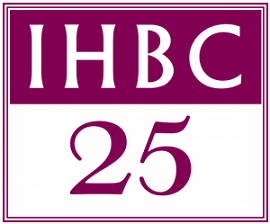 2022 will see the IHBC mark a quarter of a century since our incorporation as a professional body supporting and accrediting built and historic environment conservation specialists. We're kick-starting it by inviting your ideas on how to mark this special year!
---
IHBC launches new Guidance Note on 'Design sources for historic building conservation'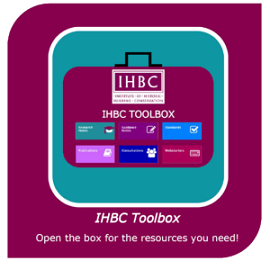 The IHBC's latest Guidance Note adds to the institute's open-access, online practitioner's Toolbox.
---
IHBC at COP26 - Conserving our Places Conserves our Planet - Podcast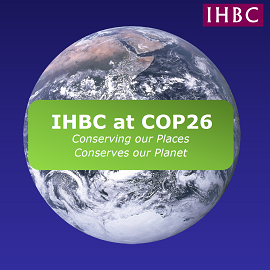 The IHBC seeks to raise awareness and understanding of how building conservation philosophy and practice contributes towards meeting the challenge of climate change.