New neighbours in Hyattsville
Plans to redevelop a site in a historic residential neighbourhood near Washington DC raised questions of how to assess historic value and to enhance the area's character.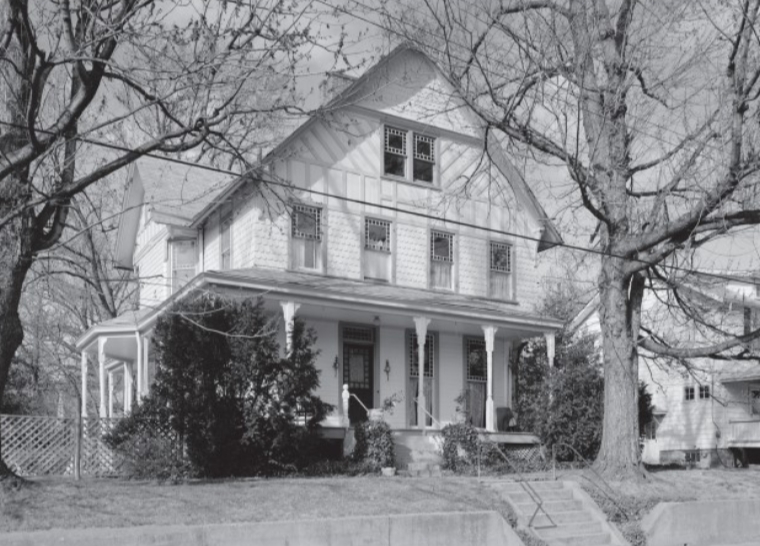 The McEwan House, Hyattsville, photographed by Jack E Boucher (Photo: Library of Congress).
My home is special: historic commissions and surveys and official documents tell me so. They tell me that it was constructed in 1887 from plans taken from a pattern book. It is design number 444 in RW Shoppell's Modern Houses, published in 1886. Clarence McEwan built the house to escape the swampy humidity of Washington, DC, the heart of which sits about three miles from where the house is located in Hyattsville, Maryland. My house is one of 14 noted as 'outstanding'. The listing notes its vast wraparound porches with turned columns, large sash windows with stained glass, and a variety of siding treatments, from lapboard to board-and-batten to fish scale.
Hyattsville as a neighbourhood was listed on the National Register of Historic Places in 1982. It is a classic example of a late-19th and early-20th-century suburban community. First in were executives escaping the district to build large homes on large lots like mine, then the streetcar brought more of the working-class housing stock, and development continued until the second world war. The listing notes the variety of housing eras represented, the character of the neighbourhood, and how all the houses work together to create beautiful, human-scaled streets. Our streets and alleys are consistently filled with kids playing, people walking their dogs, and neighbours chatting from porch to porch. What makes a place feel like home? Beautiful, unique architecture crafted by hand at some point in the past and cared for in the present so that generations can enjoy it all well into the future. That is what makes me love my home and my neighbourhood and feel pride in place.
I was keen to see new plans for the redevelopment of the derelict, long-abandoned Washington Suburban Sanitary Commission (WSSC) building and parking lot at the end of my street, about 100 meters from my front door. This was 2017, and a local developer was proposing to tear down the building and in its place build a combination of single-family detached and attached homes. My neighbours and I packed our local coffee shop to express our views. There were the typical NIMBY objections based on worries about traffic and density. But on the future of the building itself, the audience was split. Some wanted to keep the WSSC building, and some were excited to see it come down. Having walked with my kids past the derelict building and crumbling parking lot 1,000 times to go to our local park, I was very keen to see the building come down.
One of the main reasons for my neighbours wanting to save the building was its historic nature. To get to the validity of this notion, let's trace the history of the property. The land was originally platted to be residential plots, just like the rest of the neighbourhood, in the 1880s. There were actually houses on some of the lots, as seen in early-20th-century maps. So, at a point in history, say in 1910, this site looked like the rest of the neighbourhood: a mix of houses and gardens. WSSC built some small buildings on lots they owned initially and then grew to take over the whole block in the subsequent decades, demolishing existing homes in the process. A three-storey slab building was built in 1930s in what might be considered a utilitarian art-deco style – a somewhat sterile, four-storey concrete building with a carved stone frieze band above the entrance. That original building was out of scale with the rest of the neighbourhood, especially the bungalows across the street. Subsequent additions to the building in the mid-20th century made this even worse: bigger, sterile and with no consideration given to the residential neighbourhood. A sprawling office building next to a large parking lot really does not complement a historic neighbourhood. The property and building were not included in the historic district designation in 1982 – not generally in the summary and not specifically as a contributing property. It had sat vacant since 1991 when the water utility relocated. But, some of my neighbours protested, it was historic.
What makes a building historic or worth being preserved? Its age? Its character? Perhaps it is all of these, plus what is represents to a given community. But if it is not loved, who will fight for it? In the USA, our historic preservation movement began in the early 20th century but really gained momentum in the 1960s. It was triggered by the demolition of New York City's beloved Penn Station, a grand, beaux-arts-style train station that, along with Grand Central Station, was constructed in the early 20th century and represented to the world the great pride of New York City and its citizens.
The outcry was instant and consistent. Two years after the demolition, New York passed its first landmarks preservation act, and the US Congress passed the National Historic Preservation Act. When Grand Central was next threatened with demolition in the 1970s, the movement successfully stopped the wrecking ball (with some help from Jacqueline Kennedy Onassis). The US Supreme Court, siding with the preservationists, validated for the first time in 1978 the agency of historic preservation in the law.
Penn Station was and Grand Central Station is more than a collection of steel, stones and mortar. The buildings transcend, becoming living manifestations of that civic pride of New York City. They were and are universally loved. That is why the demolition of Penn Station was so lamented and why Grand Central was so fought for.
Was the WSSC building in my neighbourhood historic and worth preserving in this vein? Beyond the lack of architectural character and inappropriateness of scale and use, the recent history of the property must be considered. Numerous attempts to redevelop the building were proposed in the subsequent three decades since WSSC had left. All failed, for economic or viability reasons and some, ironically, due to local opposition. Ultimately, no one could figure out how to make an attractive adaptive re-use of the building. Nobody loved it enough to bring it to the market, perhaps because it was clear that the market would not love it. Ultimately, in 2019, the local authority sided with the developer in allowing the project to go forward. A few of my neighbours continued their opposition, but the evidence was clear: there was no historic or preservation imperative, and nearly three decades of opportunity to redevelop had produced nothing tangible. The building was torn down in 2020.
Jumping back to the 2017 public meeting, it was universally agreed that the architecture for the proposed homes was not appropriate for, nor compatible with, our historic neighbourhood. Brick exteriors, multiple gables, massing on steroids and, most important, many of the homes did not have a proper porch. So, over the course of the subsequent weeks, I began educating the developer on what makes our neighbourhood and its architectural character special, and how new development can enhance and complement it. An architecture of its place, not of its time. The dialogue led to my appointment as architect for the project.
As of early 2021, construction will soon commence on single-family detached homes with gabled fronts, large front porches, and massing that complements their historic neighbours. The goal of this collection of homes is for someone to be shocked when told that these houses are vintage 2021, not 1921 like the houses across the street. The houses demolished to make way for the WSSC building can be considered ancestors to these new ones.
What we build will long outlive us – by decades if not centuries, but only if it is beautiful and loveable. The redevelopment of this site is righting a wrong. An unlovable building and site that demolished homes people loved is being demolished to build homes people love. I will welcome my new neighbours in the next couple years to our neighbourhood. I will take pride in how I have played a part in enhancing Hyattsville so that it may be enjoyed for centuries to come.
---
This article originally appeared in Context 167, published by the Institute of Historic Building Conservation (IHBC) in March 2021. It was written by Michael Romero, who spent five years working for the Prince's Foundation in London, and is a licensed architect working in the Washington, DC, region.
--Institute of Historic Building Conservation
IHBC NewsBlog
HEF's Heritage Sector Resilience Plan launched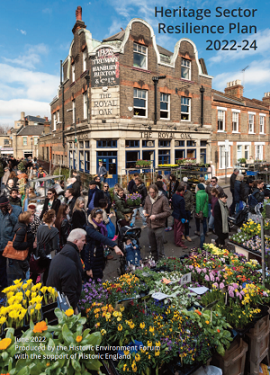 The Heritage Sector Resilience Plan, developed by the Historic Environment Forum (HEF) with the support of Historic England, has been launched.
---
Common Commitment to all Ireland's heritage – North South Agreement on Vernacular Heritage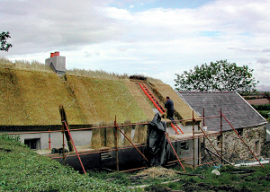 An 'All-Island' commitment to Ireland's vernacular heritage has been established with the signing of the North South Agreement on Vernacular Heritage, supporting traditional buildings etc.
---
Bristol Harbourside landmark Canons House gets GII listing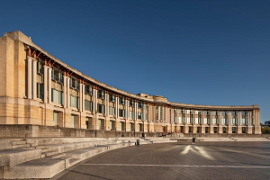 Canons House, a landmark building on Bristol Harbourside, has been awarded Grade II (GII) listed status having been built as a regional headquarters for Lloyds Bank between 1988 and 1991 (Arup)
---
BRE/BEIS project to modernise home energy rating scheme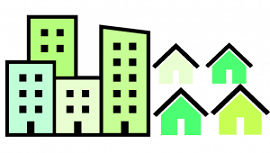 The Building Research Establishment (BRE) has announced a new project with the Department for Business, Energy and Industrial Strategy (BEIS) to improve and modernise the home energy rating scheme used to measure the energy and environmental performance of UK homes.
---
Interdisciplinary IHBC accreditation recognised by CSCS for PQP Cards

Sector lead the Construction Skills Certification Scheme (CSCS) has recognised the IHBC's professional accreditation and support (CPD etc.) in awarding its PQP (Professionally Qualified Person) cards.
---
IHBC Heritage Marketplace provides learning-led virtual engagement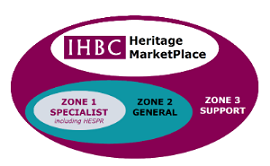 The IHBC's 2022 Aberdeen School Heritage MarketPlace (4.30-7.30PM, 15 June) is designed to extend the scope of a traditional IHBC School exhibition floor.
---
Unearthing the history of Gloucester's 'the Fleece' Hotel starts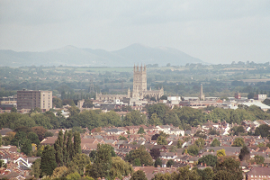 Work to repair a fire-hit medieval hotel in Gloucester is underway as crews have started work to strip back some of the modern trappings and reveal the historic framework.
---
Booking Open for IHBC Annual School: Aberdeen, 16-18 June 2022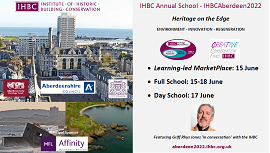 Options for in-person and virtual delegates to explore 'heritage on the edge' across up to 4 days of IHBC engagement & learning.
---
European Heritage Heads Forum statement on Ukraine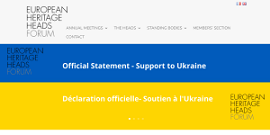 The Secretariat to the European Heritage Heads Forum has has coordinated its declaration of solidarity and support for Ukraine's cultural heritage institutions.
---
Welcome to #IHBC25 – 25 years since we turned professional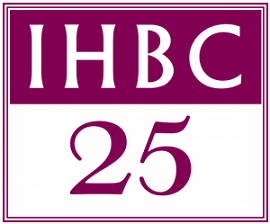 2022 will see the IHBC mark a quarter of a century since our incorporation as a professional body supporting and accrediting built and historic environment conservation specialists. We're kick-starting it by inviting your ideas on how to mark this special year!