Capacity-building grants support management of the historic environment
Characterisation workshops in the west midlands have helped to empower communities, making them better able to appreciate and protect their locally distinctive heritage.
---
Have you ever thought you could plan for the historic environment in an innovative way, but just need some extra capacity or funding to show how your ideas would work? Historic England's Capacity Building Grants provide targeted funding to local planning authorities and other organisations to develop projects that build the ability of professionals and the interested public to conserve and enhance heritage assets. Supported projects have developed understanding of the significance and needs of heritage assets, enabled greater community participation in planning for the historic environment, and developed new methodologies that can be shared as examples of innovative or good practice. The following are two examples of how these grants have been very successfully used.
In 2008 English Heritage (now Historic England) part-funded a conservation officer post for Oxford City Council to develop a process and set of tools to help community groups and others develop awareness of how each element of local character contributed differently to a sense of place through a character assessment. The product generated was the Oxford Character Assessment Toolkit, a set of questionnaires, guidance documents and information resource links formally published in 2011.
The toolkit was developed through a community design process using a volunteer steering group, including a mix of volunteers with extensive experience, some experience and no experience in heritage sector activity. The group worked through mind-mapping to developing a checklist of character features to create a guided survey proforma with questions to inspire consideration of how features contributed to character under five main headings (spaces, buildings, landscape, views and ambience). They street-tested and suggested improvements to the prototype forms, including providing guidance on their use and meanings of terminology. A scoring mechanism (on a scale of -5 to +5) was added to stimulate consideration of the relative positive or negative contribution of each feature observed. The final, detailed assessment forms created a three-stage process of initial reaction, detailed survey and review of findings to provide an assessment from which a formal character statement could be written.
The toolkit's applicability was tested by the council's conservation officers through work with numerous community groups to prepare appraisals for six conservation areas between 2010 and 2015, including two new designations. A clear benefit of using the toolkit was in identifying and dealing with varying perceptions by different stakeholders, including institutional landowners and local residents. This helped avoid or resolve conflict. The toolkit was also used to develop character statements for two large areas of the city outside conservation areas (the two suburbs of East and West Oxford), providing evidence for a programme of local listing, and underpinning local plan policy on design and character.
Since 2013 Historic England has led workshops around the south east region, using the toolkit to train local authority planning staff and members of amenity societies in researching the history of a local area and assessing its character. A range of optional follow-on sessions was developed to explore how councils and communities might contribute to future management of the area's historic environment using the understanding gained. These courses are now available to planning authorities in the south east with follow-up masterclasses for organisations that want support to finesse their projects. A review of the workshops undertaken by a social anthropologist identified that the user-friendliness of the toolkit was a key factor in helping participants in these workshops gain confidence in recording their perception of the historic environment. The workshops and toolkit also helped participants develop a vocabulary that could make their comments more influential when communicating with planning professionals.
The toolkit has since been taken up or promoted by several authorities in the south east and elsewhere in the country, including Dover, Crawley, Luton, Vale of White Horse, Wolverhampton, and Cotswolds District. It received the RTPI's regional award for planning process in 2012. Following training provided jointly with Historic England and Northern Architecture, Durham County Council developed its own toolkit based on Oxford's model, which they have used to help communities to engage in preparing conservation area appraisals. Tunbridge Wells District Council and Haringey Borough Council have both, similarly, developed their own toolkits, based closely on the Oxford model.
A use of the toolkit unpredicted in 2008 has been by communities preparing neighbourhood plans. In Wolverhampton it was successfully used by two communities to develop character statements for neighbourhood plans, one of which was extensive, including 20,000 households and four conservation areas. It has also been used for neighbourhood plans in large urban areas of Oxford. In each case the assessment has identified key landscape or townscape features requiring management through policy and heritage assets to be conserved, and has informed design guidance for new development. The toolkit has now been taken up by several town and parish councils for use in their neighbourhood plans and is promoted for use by further local planning authorities. More detail is at http://www.oxford.gov.uk/info/20193/character_assessment_toolkit
Historic England in the West Midlands has also used capacity-building grants to support management of the historic environment through neighbourhood plans. This has focused largely on rural parishes. The Localism Act of 2011 empowered local people by introducing a community dimension to development planning. It allows for the formulation and adoption of bespoke policies directly focused on the locality.
As the draft Plan for Brailes in the west midlands states: 'Neighbourhood planning gives communities direct power to develop a shared vision for their neighbourhood, and shape the development and growth of their local area. They are able to influence where they want new homes, shops and offices to be built, have their say on what those new buildings should look like and what infrastructure should be provided.'
Almost by definition, neighbourhood planning is concerned with the conservation of the cherished local scene, often in the face of considerable development pressure, usually in the form of new housing. It is the totality of the place that is almost certainly what a neighbourhood plan is actually seeking to protect and enhance.
In this context, perhaps counterintuitive in this 50th anniversary year (of the Civic Amenities Act), a community's efforts are not usually best focused on the village conservation area or on other designated heritage assets, since these are already protected by statute. Rather, it is the wider historic environment of the parish and undesignated heritage assets, including archaeology, that are most at risk from ill-considered development. Addressing this issue requires a holistic view and a whole-historic-environment mind-set. Often, from our experience, this is initially quite an alien concept for local communities to encompass.
The National Planning Policy Framework (NPPF) nevertheless expects neighbourhood plans to ensure that developments, among other things, 'respond to local character and history, and reflect the identity of local surroundings and materials'. This demands a more comprehensive approach to townscape and landscape than simply creating lists of designated assets, as many neighbourhood plans are prone to do. The demands of the NPPF can be addressed using simple historic characterisation techniques.
Looking at the whole place with characterisation tries to pin down those attributes which make up the character of a given area and how each area differs from the next. It considers what contributes positively to the quality of townscape and landscape and the identity of places, what detracts, and what might be conserved or enhanced. It helps define local distinctiveness while providing a robust evidence base for neighbourhood plan policies.
There are very many and varied approaches to historic characterisation, and a mass of published information about it, much of which is very technical. There is evidence to suggest that neighbourhood planning groups are aware of the information, but perceive it as hard for a layman to understand or utilise. It follows that the more sophisticated and technically complex the characterisation approach, the more likely it is that a community group will need to commission professional historic environment expertise. Cost will be relevant; this can act as a disincentive, particularly where it is not readily apparent that the historic environment (however all pervasive) should be treated as a priority when set against a plethora of other community concerns.
Cognisant of all this, one new, much simplified but nevertheless effective approach has been developed by Historic England in the west midlands in partnership with Staffordshire, Worcestershire and Warwickshire County Council historic environment services. This has involved the commissioning to date of 14 one-day, low cost 'characterisation workshops' funded through the west midlands capacity-building budget. The workshops focus on equipping the community with simple techniques to achieve a straightforward characterisation, to provide an adequate evidence base for their neighbourhood plan. Encouragingly, we are seeing an increasing number of submitted neighbourhood plans in the west midlands that have adopted the characterisation approach, providing a strong evidence base and an effective context for strong, protective historic environment policies.
The approach taken in the workshops has since been codified in a joint Historic England and Worcestershire County Council publication Your Place Matters: community planning for the future of rural buildings in their setting, published online at http://www.worcestershire.gov.uk/yourplacematters.
This includes a step-by-step guide to understanding your area, setting out a simple staged approach to evidence gathering. It is designed to allow local communities to undertake characterisation with minimal professional input. A companion publication focuses on Understanding Buildings and their Setting, providing an insight into the wide range of vernacular building types found in Worcestershire and designed to help communities better describe the significance of buildings they may wish to protect, perhaps on a local list.
In conclusion, characterisation workshops in the west midlands have demonstrated that it is possible to empower local communities to properly identify 'in the round', and thus better appreciate and protect their locally distinctive heritage. The hope is that in this way they will become advocates and champions for the local historic environment, both now and in the future.
Capacity-building grants are available to local planning authorities and other organisations participating in management of the historic environment. Applicants are expected to provide some match funding, although Historic England will consider in-kind time as part of this. If you are interested in applying, contact the historic places team in your regional Historic England office.
---
This article originally appeared in IHBC's Context 148, March 2017. It was written by Rob Lloyd-Sweet, historic places advisor for Historic England, South East, and Pete Boland, historic places adviser for Historic England, West Midlands.
--Institute of Historic Building Conservation
Find out more
IHBC NewsBlog
BRE/BEIS project to modernise home energy rating scheme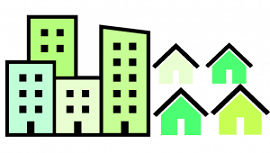 The Building Research Establishment (BRE) has announced a new project with the Department for Business, Energy and Industrial Strategy (BEIS) to improve and modernise the home energy rating scheme used to measure the energy and environmental performance of UK homes.
---
Interdisciplinary IHBC accreditation recognised by CSCS for PQP Cards

Sector lead the Construction Skills Certification Scheme (CSCS) has recognised the IHBC's professional accreditation and support (CPD etc.) in awarding its PQP (Professionally Qualified Person) cards.
---
IHBC Heritage Marketplace provides learning-led virtual engagement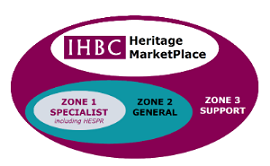 The IHBC's 2022 Aberdeen School Heritage MarketPlace (4.30-7.30PM, 15 June) is designed to extend the scope of a traditional IHBC School exhibition floor.
---
Unearthing the history of Gloucester's 'the Fleece' Hotel starts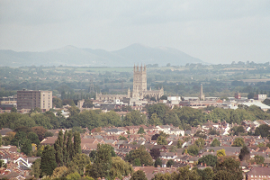 Work to repair a fire-hit medieval hotel in Gloucester is underway as crews have started work to strip back some of the modern trappings and reveal the historic framework.
---
Booking Open for IHBC Annual School: Aberdeen, 16-18 June 2022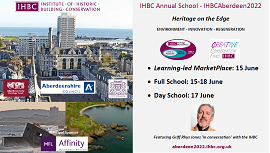 Options for in-person and virtual delegates to explore 'heritage on the edge' across up to 4 days of IHBC engagement & learning.
---
European Heritage Heads Forum statement on Ukraine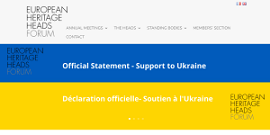 The Secretariat to the European Heritage Heads Forum has has coordinated its declaration of solidarity and support for Ukraine's cultural heritage institutions.
---
Welcome to #IHBC25 – 25 years since we turned professional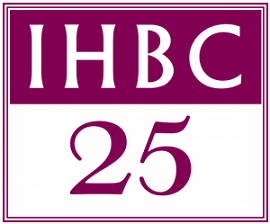 2022 will see the IHBC mark a quarter of a century since our incorporation as a professional body supporting and accrediting built and historic environment conservation specialists. We're kick-starting it by inviting your ideas on how to mark this special year!
---
IHBC launches new Guidance Note on 'Design sources for historic building conservation'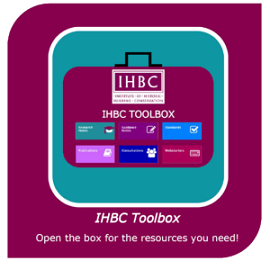 The IHBC's latest Guidance Note adds to the institute's open-access, online practitioner's Toolbox.
---
England's communities empowered to shape design of neighbourhoods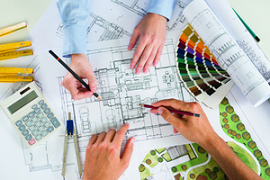 Twenty-five areas in England from Bournemouth to Carlisle have been awarded a share of £3 million to help them set their own standards for design locally. "move from a vicious circle of generic development to a virtuous circle of regenerative development".
---
IHBC at COP26 - Conserving our Places Conserves our Planet - Podcast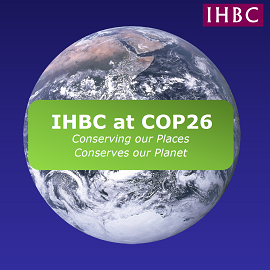 The IHBC seeks to raise awareness and understanding of how building conservation philosophy and practice contributes towards meeting the challenge of climate change.