Heritage, Conservation and Communities
This article originally appeared as 'From expert to facilitator' in IHBC's Context 151, published in September 2017. It was written by Bridget Turnbull, director at Gillinggate Heritage and recent past education secretary of the IHBC.
---
Heritage, Conservation and Communities; Engagement, participation and capacity building. Edited by Gill Chitty, Routledge, 2017, 304 pages, 56 black and white illustrations.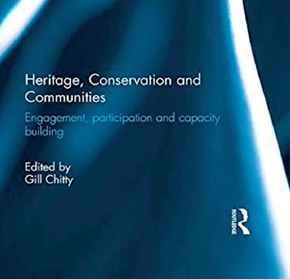 Forming part of Routledge's heritage, culture and identity series, this volume focuses on engaging communities in heritage conservation. It draws from the 2014 conference on the subject and collaborations at the University of York, where Gill Chitty is director of the conservation studies programme. In addition to the editorial contextual introduction, the book comprises 18 contributions from a wide range of heritage practitioners in the UK and across the world, covering approaches to community engagement as well as individual case studies.
Despite several decades of local community involvement in heritage conservation, UK practice has been slow to evolve. Unlike the established community focus in archaeology, much conservation work has centred on what contributions heritage can make to society and the economy rather than on locally-led active participation. It is not only the reduction in public resources for heritage conservation, but also the gathering momentum of participative direct involvement of communities in place-shaping, that mean we are now entering a new era. These changes are altering the role of the heritage professional from authoritative expert to enabling facilitator.
It is against this changing social backdrop that the diverse contributions in this volume are of interest to the conservation professional. In Part 1 on approaches, some chapters, such as those by Jukka Jokilehto and Nigel Walter, explore this context in more depth. Of interest are the international contributions like Nerupama Modwel's piece on intangible cultural heritage in India. It is fascinating in its own right, and serves as a mirror in which to examine UK attempts to grapple with intangible cultural heritage. Part 2 comprises 10 case studies from Yorkshire to Japan that drill down into the practicalities of engaging conservation in community practice.
Each contribution has its own style, diagrams and layout that often reflect the subject matter. The chapter by Brigham et al on living with history in York uses the format of a conversation. Others, such as that on the Martos project workshop in Spain, employ a report style. The diagrams add to an understanding of the content although their quality, and that of some of the black-and-white images, could have been sharper.
This volume brings together a wide range of theoretical issues and practical examples. It offers us real insights into the shift between established professional conservation value-centred methodologies to more people-centred approaches. No one said it was going to be easy.
---
This article originally appeared as 'From expert to facilitator' in IHBC's Context 151, published in September 2017. It was written by Bridget Turnbull, director at Gillinggate Heritage and recent past education secretary of the IHBC.
--Institute of Historic Building Conservation
Find out more
IHBC NewsBlog
IHBC's first Virtual School a Marked Success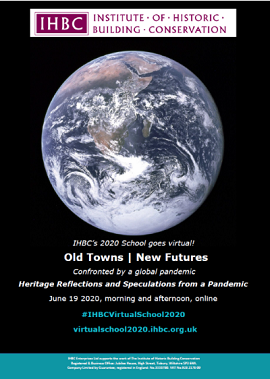 The first 'Virtual School' hosted by the IHBC was launched on 19 June with lead speakers covering pandemic-related topics shaping valued places over two sessions.
---
MPs are Asked for Views on £4bn Parliament Restoration Plan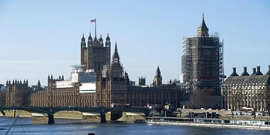 MPs and peers are being asked for their views on the planned restoration and renewal of the Houses of Parliament.
---
Ireland National Heritage Week: 15-23 August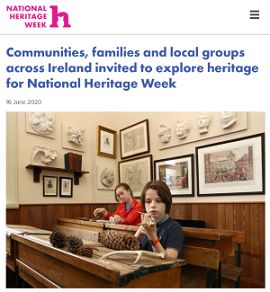 Plans are in place for a modified National Heritage Week for Ireland, which take into account ongoing restrictions on events and gatherings due to COVID-19.
---
Grimsby's historic Ice Factory thrown new survival lifeline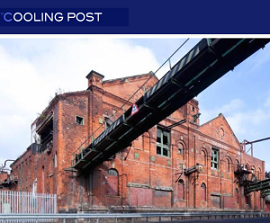 Opened in 1901, and derelict for the last 30 years, the Grimsby Ice Factory is the earliest and largest known surviving ice factory in the world. It still contains an array of historic ice making equipment including four J&E Hall ammonia compressors installed in 1931.
---
Risk Assessments and Contractual Impact from CIAT

A note on contractual obligations under the current COVID-19 pandemic has been issued by The Chartered Institute of Architectural Technologists(CIAT).
---
RTPI calls on government to issue planning guidance to prevent development delays

The Royal Town Planning Institute (RTPI) has called on the government to urgently issue planning guidance to prevent unnecessary delays to development from the pandemic.
---
How to Enjoy Heritage from Home, from the Heritage Fund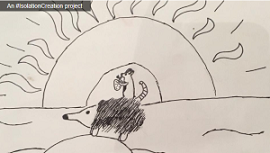 The Heritage Fund has put together a list of heritage-inspired activities to be done from home.
---
Listed Property Owners Club's Spring Checklist for Buildings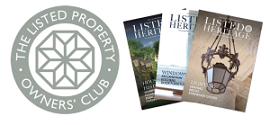 Spring is a good time to stand back and consider any building repairs that are required over the next 12 months, notes the LPOC, and regular inspection and maintenance is the key to keeping homes in good repair, as per its accessible step-by-step guidance.
---
Firefighters tackle blaze at converted Grade II listed former mill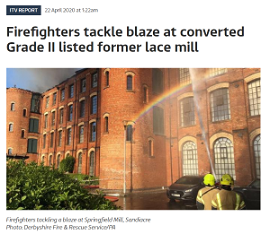 Derbyshire Fire and Rescue Service said "rapid and effective firefighting" had saved three quarters of the mill – which is now apartments.
---
Thieves take advantage of lockdown to steal lead from church roof in Halsham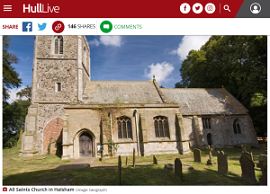 Police have appealed for witnesses after thieves stole lead from the roof of All Saints Church in Halsham near Hedon during the coronavirus lockdown.
---
IHBC's CPD Circular provides info on digital CPD opportunities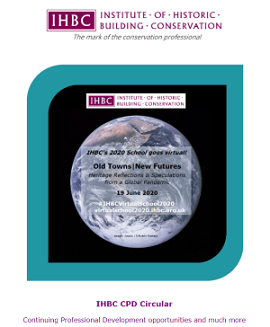 The regular newsletter showcases the IHBC's own Continuing Professional Development (CPD) content as well as online opportunities from 'IHBC Recognised CPD Providers' and other conservation related training and events.
---
Frank Lloyd Wright houses offer virtual tours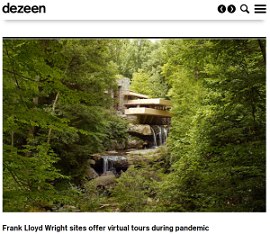 To make sure the public still has access to twelve of those famous works, #WrightVirtualVisits has been launched, which offers virtual tours of 12 iconic houses.
---