Heritage, Conservation and Communities
This article originally appeared as 'From expert to facilitator' in IHBC's Context 151, published in September 2017. It was written by Bridget Turnbull, director at Gillinggate Heritage and recent past education secretary of the IHBC.
---
Heritage, Conservation and Communities; Engagement, participation and capacity building. Edited by Gill Chitty, Routledge, 2017, 304 pages, 56 black and white illustrations.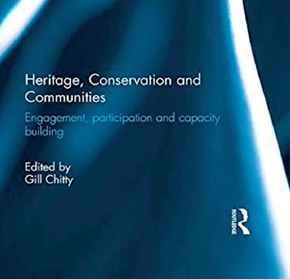 Forming part of Routledge's heritage, culture and identity series, this volume focuses on engaging communities in heritage conservation. It draws from the 2014 conference on the subject and collaborations at the University of York, where Gill Chitty is director of the conservation studies programme. In addition to the editorial contextual introduction, the book comprises 18 contributions from a wide range of heritage practitioners in the UK and across the world, covering approaches to community engagement as well as individual case studies.
Despite several decades of local community involvement in heritage conservation, UK practice has been slow to evolve. Unlike the established community focus in archaeology, much conservation work has centred on what contributions heritage can make to society and the economy rather than on locally-led active participation. It is not only the reduction in public resources for heritage conservation, but also the gathering momentum of participative direct involvement of communities in place-shaping, that mean we are now entering a new era. These changes are altering the role of the heritage professional from authoritative expert to enabling facilitator.
It is against this changing social backdrop that the diverse contributions in this volume are of interest to the conservation professional. In Part 1 on approaches, some chapters, such as those by Jukka Jokilehto and Nigel Walter, explore this context in more depth. Of interest are the international contributions like Nerupama Modwel's piece on intangible cultural heritage in India. It is fascinating in its own right, and serves as a mirror in which to examine UK attempts to grapple with intangible cultural heritage. Part 2 comprises 10 case studies from Yorkshire to Japan that drill down into the practicalities of engaging conservation in community practice.
Each contribution has its own style, diagrams and layout that often reflect the subject matter. The chapter by Brigham et al on living with history in York uses the format of a conversation. Others, such as that on the Martos project workshop in Spain, employ a report style. The diagrams add to an understanding of the content although their quality, and that of some of the black-and-white images, could have been sharper.
This volume brings together a wide range of theoretical issues and practical examples. It offers us real insights into the shift between established professional conservation value-centred methodologies to more people-centred approaches. No one said it was going to be easy.
---
This article originally appeared as 'From expert to facilitator' in IHBC's Context 151, published in September 2017. It was written by Bridget Turnbull, director at Gillinggate Heritage and recent past education secretary of the IHBC.
--Institute of Historic Building Conservation
IHBC NewsBlog
IHBC London Branch Conference 4 Oct 2018 – save the date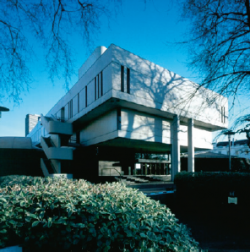 'Creative Conservation: Partnerships and Public Value'. London Branch's celebrated annual conference takes place in the Royal College of Physicians, Regents Park.
---
IHBC free MATE sessions - supporting accreditation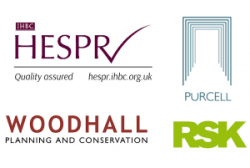 HESPR members' staff from Woodhall Conservation, Purcell and RSK take part in Membership Application Training Event sessions on the accreditation process.
---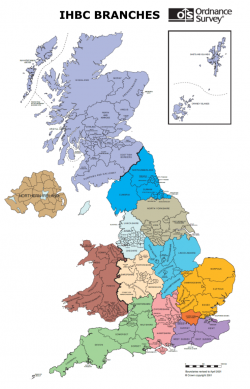 IHBC Branch & partner CPD & more, across the UK - our new NewsBlog resource lets you browse the wide range of CPD events on the IHBC Calendar and pass them on.
---
IHBC spotlights EPCs Call for Evidence – responses by 19 Oct 2018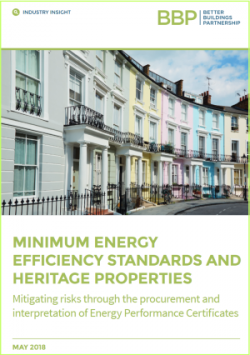 Responses needed to 'Call for Evidence on Energy Performance Certificates', while comments and copies of responses may be sent to [email protected]
---
IHBC CPD boost and checkup from DBW


Critical learning from DBW on 'Rights to light' using references such as the RICS Rights of light: Practical guidance for chartered surveyors in England and Wales.
---
IHBC Heritage from the doorstep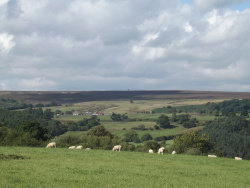 Cash boost helps preserve historic North York Moors monuments, reports The Darlington and Stockton Times.
---
IHBC CPD - Context article on lime and stone and reopening historic quarries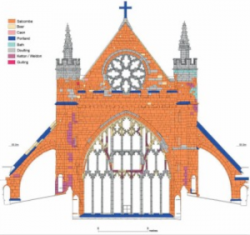 Even within environmentally sensitive areas planning permission is possible, as Emily Harper and Sue Penaluna explain in their article on the repair of Exeter Cathedral.
---
IHBC HESPR top pick from £250M+ costed work this week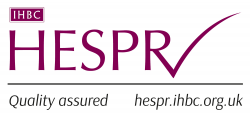 East Herts seeks regeneration developer for Bishop's Stortford site; closing 28/08,
contract values ranging from: £25M- £200M.
---
RTPI proposal for post-Brexit environmental watchdog fundamentally flawed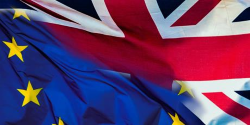 The Government's proposal for a post-Brexit environmental watchdog that only has jurisdiction for England is deeply flawed, says the RTPI.
---
World Heritage UK report out - Commercial Best Practice in World Heritage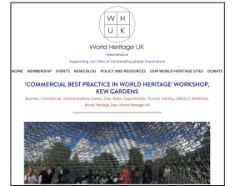 The report, following a meeting in March 2018, details the discussions and future actions and includes an appendix on visitor numbers and characteristics.
---
Planning Portal and Federation of Master Builders sign partnership agreement


The Memorandum of Understanding signals their intent to work more closely together for the benefit of their joint customers and members.
---
Scottish Planning Bill changes marks a point of no return for Scotland's heritage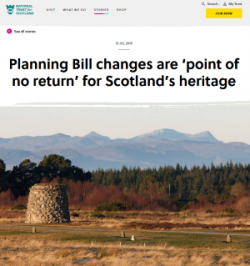 The National Trust for Scotland has called on the Scottish Government to save Scotland's heritage by overhauling the planning system.