Heritage, Conservation and Communities
This article originally appeared as 'From expert to facilitator' in IHBC's Context 151, published in September 2017. It was written by Bridget Turnbull, director at Gillinggate Heritage and recent past education secretary of the IHBC.
---
Heritage, Conservation and Communities; Engagement, participation and capacity building. Edited by Gill Chitty, Routledge, 2017, 304 pages, 56 black and white illustrations.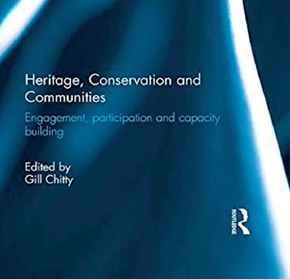 Forming part of Routledge's heritage, culture and identity series, this volume focuses on engaging communities in heritage conservation. It draws from the 2014 conference on the subject and collaborations at the University of York, where Gill Chitty is director of the conservation studies programme. In addition to the editorial contextual introduction, the book comprises 18 contributions from a wide range of heritage practitioners in the UK and across the world, covering approaches to community engagement as well as individual case studies.
Despite several decades of local community involvement in heritage conservation, UK practice has been slow to evolve. Unlike the established community focus in archaeology, much conservation work has centred on what contributions heritage can make to society and the economy rather than on locally-led active participation. It is not only the reduction in public resources for heritage conservation, but also the gathering momentum of participative direct involvement of communities in place-shaping, that mean we are now entering a new era. These changes are altering the role of the heritage professional from authoritative expert to enabling facilitator.
It is against this changing social backdrop that the diverse contributions in this volume are of interest to the conservation professional. In Part 1 on approaches, some chapters, such as those by Jukka Jokilehto and Nigel Walter, explore this context in more depth. Of interest are the international contributions like Nerupama Modwel's piece on intangible cultural heritage in India. It is fascinating in its own right, and serves as a mirror in which to examine UK attempts to grapple with intangible cultural heritage. Part 2 comprises 10 case studies from Yorkshire to Japan that drill down into the practicalities of engaging conservation in community practice.
Each contribution has its own style, diagrams and layout that often reflect the subject matter. The chapter by Brigham et al on living with history in York uses the format of a conversation. Others, such as that on the Martos project workshop in Spain, employ a report style. The diagrams add to an understanding of the content although their quality, and that of some of the black-and-white images, could have been sharper.
This volume brings together a wide range of theoretical issues and practical examples. It offers us real insights into the shift between established professional conservation value-centred methodologies to more people-centred approaches. No one said it was going to be easy.
---
This article originally appeared as 'From expert to facilitator' in IHBC's Context 151, published in September 2017. It was written by Bridget Turnbull, director at Gillinggate Heritage and recent past education secretary of the IHBC.
--Institute of Historic Building Conservation
Find out more
IHBC NewsBlog
IHBC Annual School: Historic Places - People Places: 18 June 2021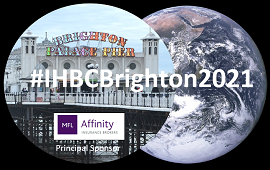 IHBC's 2021 virtual conference examines how we can best change and sustain places for the benefit of people, led by expert practitioners boasting international, national and local profiles and experiences.
---
Remains of 'high-status' Roman villa and bath-house found in Scarborough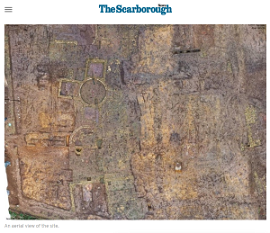 One of the most stunning Roman finds ever unearthed in Britain has been discovered on the site of a new housing development in a village near Scarborough.
---
IHBC's newest Context: Tackling 'Urban Design'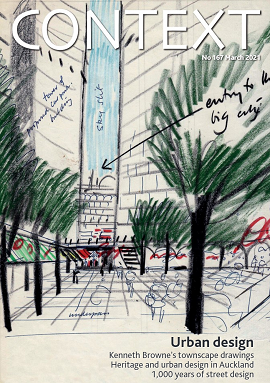 The latest issue (no.167) of the IHBC's membership journal Context is now out, boasting a tight focus on Urban Design, with a distinctly international take.
---
Europa Nostra announce Europe's 7 Most Endangered Heritage sites 2021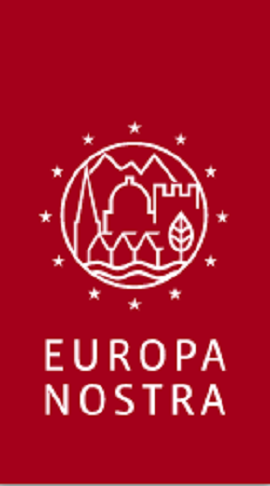 Europa Nostra has announced the list together with its partner, the European Investment Bank Institute.
---
Virtual Bradford will 'clone' the city to create navigable online world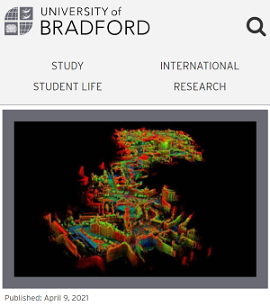 Work is underway on an ambitious project to virtually 'clone' Bradford city centre, as a 'Digital twin' will open the door to a 3D world with virtually endless possibilities.
---
Canal River Trust secures funding to create waterway roles for young people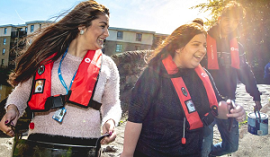 The support will create dozens of opportunities in heritage repair and construction and waterways management, funded by the Department for Work and Pensions.
---
2021 Building Conservation Directory published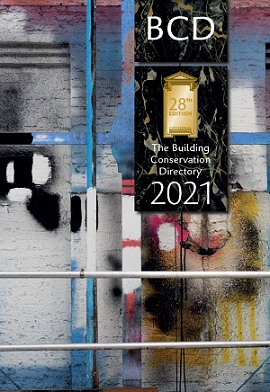 The 2021 edition of the Building Conservation Directory, also available online, has been published. Find skilled trades specialising in work to historic and traditional buildings.
---
BT dials up 'Adopt a Kiosk' scheme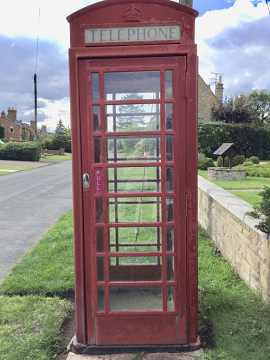 BT has revealed that almost 4,000 of its iconic red phone boxes across the UK are available for local communities to adopt for just £1.
---
Watch IHBC's webinar on 'Retrofit of Traditional Buildings'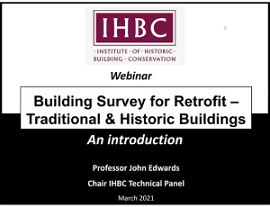 On 26 March the IHBC, led by Prof. John Edwards, hosted a free one-hour CPD webinar 'Introduction to Building Survey for Retrofit' for sector professionals.
---
Has the world left Europe behind?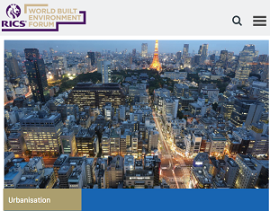 Greg Clark, writing an opinion piece for RICS, explores how good governance in cities pays dividends.