Heritage, Conservation and Communities
This article originally appeared as 'From expert to facilitator' in IHBC's Context 151, published in September 2017. It was written by Bridget Turnbull, director at Gillinggate Heritage and recent past education secretary of the IHBC.
---
Heritage, Conservation and Communities; Engagement, participation and capacity building. Edited by Gill Chitty, Routledge, 2017, 304 pages, 56 black and white illustrations.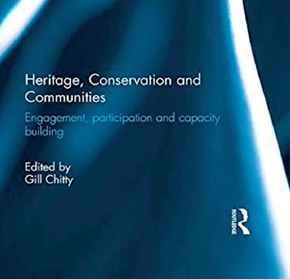 Forming part of Routledge's heritage, culture and identity series, this volume focuses on engaging communities in heritage conservation. It draws from the 2014 conference on the subject and collaborations at the University of York, where Gill Chitty is director of the conservation studies programme. In addition to the editorial contextual introduction, the book comprises 18 contributions from a wide range of heritage practitioners in the UK and across the world, covering approaches to community engagement as well as individual case studies.
Despite several decades of local community involvement in heritage conservation, UK practice has been slow to evolve. Unlike the established community focus in archaeology, much conservation work has centred on what contributions heritage can make to society and the economy rather than on locally-led active participation. It is not only the reduction in public resources for heritage conservation, but also the gathering momentum of participative direct involvement of communities in place-shaping, that mean we are now entering a new era. These changes are altering the role of the heritage professional from authoritative expert to enabling facilitator.
It is against this changing social backdrop that the diverse contributions in this volume are of interest to the conservation professional. In Part 1 on approaches, some chapters, such as those by Jukka Jokilehto and Nigel Walter, explore this context in more depth. Of interest are the international contributions like Nerupama Modwel's piece on intangible cultural heritage in India. It is fascinating in its own right, and serves as a mirror in which to examine UK attempts to grapple with intangible cultural heritage. Part 2 comprises 10 case studies from Yorkshire to Japan that drill down into the practicalities of engaging conservation in community practice.
Each contribution has its own style, diagrams and layout that often reflect the subject matter. The chapter by Brigham et al on living with history in York uses the format of a conversation. Others, such as that on the Martos project workshop in Spain, employ a report style. The diagrams add to an understanding of the content although their quality, and that of some of the black-and-white images, could have been sharper.
This volume brings together a wide range of theoretical issues and practical examples. It offers us real insights into the shift between established professional conservation value-centred methodologies to more people-centred approaches. No one said it was going to be easy.
---
This article originally appeared as 'From expert to facilitator' in IHBC's Context 151, published in September 2017. It was written by Bridget Turnbull, director at Gillinggate Heritage and recent past education secretary of the IHBC.
--Institute of Historic Building Conservation
Find out more
IHBC NewsBlog
IHBC hosts stand at 50th Anniversary conservation area celebration in Cambridge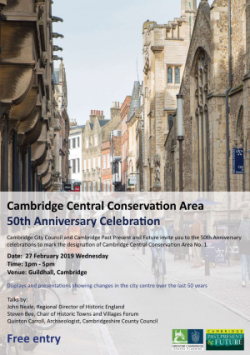 Free CPD and more on 27 February at Cambridge's Guildhall: all welcome though with the evening event by prior booking only…
---
IHBC welcomes top lawyer double-up to the 2019 Annual School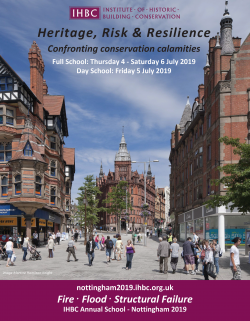 Charles Mynors and Nigel Hewitson: '… on legal issues around conservation calamities'!
---
More speakers announced for IHBC 2019 Day School
'Structures and structural failure' at IHBC's Nottingham School, with Ed Morton (ex Canterbury, York and Westminster to St Paul's) and John Ruddy.
---
IHBC HESPR top pick from £10.2M+ costed work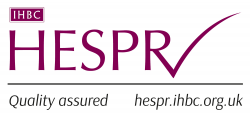 RSPB Scotland, seeks developer of 'micro-adventure with heritage interpretation' ('Wanderings and Windings'), closing 11/03, value £9000.
---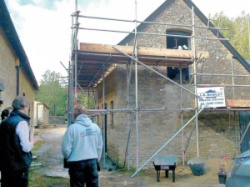 An ethnographic approach to conservation from Tom Yarrow in Context – with an 'energy twist', from the Trobriand Islands to Scotland.
---
Ageing gracefully - restorations which retain historical decay.
---
Survey on the importance of high quality design in building - Civic Voice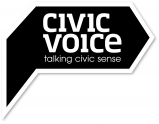 Following the government's launch of the Building Better, Building Beautiful Commission in Dec 2018 Civic Voice has launched a survey to assist in its submission.
---
Funding deal agreed to build homes on London rooftops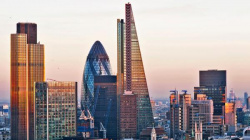 Government backa a project to build rooftop properties in London on the top of existing buildings - part of a £500m project for 11K+ affordable properties across the country…
---
RIBA publishes latest future trends survey results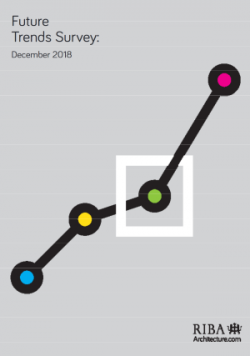 The latest RIBA survey of architects indicates a considerable fall in optimism about their future workload.
---
£38 million T Level Capital Fund launched for England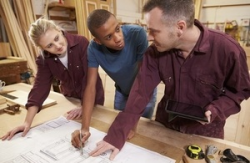 From 2020 young people taking T Levels – the technical equivalent of A levels - will benefit from a £38 million funding boost.
---
MHCLG on Construction Products Regulation in the event of no Brexit deal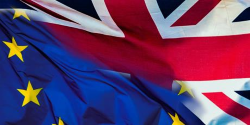 MHCLG has provided guidance with practical information on the legal requirements that would be required in a no deal scenario in relation to construction products.
---
Centre for Cities think tank reveals that British cities bear the brunt of austerity

The Centre for Cities think tank has called for an end to local government austerity as it reveals that Whitehall cuts have hit cities twice as hard as the rest of Britain.