The conservation of historic transport infrastructure
This article originally appeared as 'An ever-changing tapestry of transport' in IHBC's Context 151, published in September 2017. It was written by James Caird, chair at IHBC.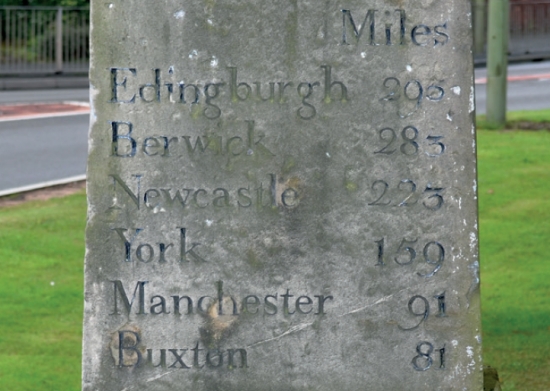 Not far from where I live, at the junction of the A49 and the B4368, there stands an obelisk, about six metres high. It is a very simple structure consisting of only seven stones above the stylobate – a pedestal, a thin, unmoulded projecting base, four tapering stones and a ball finial. On three faces of the pedestal and the lowest of the tapering stones are inscribed the distances to 36 places far and near.
The obelisk's date is uncertain. The distance given to Holyhead is that prior to the completion of Thomas Telford's London-to-Holyhead Road (1811–26). It is listed as late eighteenth century, but the lettering on the column might indicate a mid-eighteenth-century date. The road from there to Bishop's Castle was built by the Bishop's Castle Turnpike Trust (which received its Act of Parliament in 1768) to connect that town to the Ludlow–Shrewsbury Turnpike, and it seems more than probable that it dates from the completion of that work.
In practical terms, I am not sure how often a weary traveller in this outflung part of Shropshire in the 1770s would have needed to know that he still had 295 miles to go before he reached 'Edingburgh'. While local and nearer distances are given, the obelisk is clearly a monument to travel itself and, in particular, the contribution made to its practicability by the Turnpike Trust. It is a statement of the relationship of Bishop's Castle to the wider world: a third of the destinations are ports.
By the early years of the nineteenth century the turnpikes were beginning to generate increased coaching and wagon traffic, and accommodation for travellers was needed. The Craven Arms coaching inn was duly built on the north side of the junction, named after the Earl of Craven who at that time owned the nearby Stokesay Estate. By 1850 the Craven Arms and the obelisk remained isolated structures since the nearest village of Newton had been given a bypass in the eighteenth century by the Ludlow Turnpike Trust. Thus, when Thomas Brassey completed the Shrewsbury to Hereford Railway in 1852, it was perfectly natural that the station for the area took its name from the only nearby building and became Craven Arms station.
Over the next 20 years Craven Arms became the railway junction for Bishop's Castle, Much Wenlock and, importantly, Swansea. All the development one might expect of a railway junction involving three railway companies duly appeared, including several streets of terraced housing for railway workers. The town of Craven Arms was born: a place generated entirely from transport infrastructure.
Manchester was an apposite location for an annual school with a transport infrastructure theme because of its focus as a transportation hub since Roman times. A walking tour of the Castlefield area showed just why. Here there are multiple layers of infrastructure as first roads, then canals and successive railway developments each oversailed its predecessor, giving rise to large numbers of warehouses and goods-transfer arrangements. Some of the features at Castlefield retain their original uses. Some have been modified for alternative transport modes, some to new uses altogether; some have fallen into disuse, some dereliction, and some have been demolished.
Fortunately, a new use has been found for the former Liverpool Road station, the world's oldest surviving station building, as part of the Manchester Museum of Science and Industry, the venue for the School. It looks like a row of Georgian houses since it dates from before stations had developed any looks of their own but with the relative importance required for the passenger entrance emphasised in the architecture. The modest lock-keeper's cottage nearby is, by contrast, a very quaint survivor in so urban a context.
We observed the current major works to construct the latest layer of the infrastructure network, the Ordsall Chord, which will connect Piccadilly and Victoria Stations for the first time. This is controversial in heritage terms because it cuts Liverpool Road station off from the railway network; a heinous crime in some people's view. But I could not help feeling that George Stephenson would have been appalled that a proposal to improve the effectiveness of his railway might be jeopardised by a nostalgic, hypothetical plan to add to the already considerable amounts of operational preserved historic railway. After all, Liverpool Road ceased to be a passenger station within 15 years of its opening, and in Stephenson's lifetime.
The debate on the Ordsall Chord takes us to the core discussion we must have on transport infrastructure. Securing a future for historic buildings in an existing or new use usually requires only imagination and investment. Transport infrastructure is a bit different because transport systems need to evolve more radically to remain useful, speedy, efficient and safe, and this can raise problems for the retention of historic buildings and artefacts.
Finding new uses for buildings on operational land, such as redundant signal boxes, can be tricky. There was not much argument in 2014 when the original, cast-iron Thomas Brassey railway bridge over the River Teme at Saltmoor, near where I live, needed replacement. It was not an exceptional structure and it was too expensive to restore. By contrast, Thomas Telford's brick-arch bridge over the Teme for the Ludlow Turnpike Trust not far away continues to give good service to pretty heavy traffic (heavy for round here, at any rate).
Arches that do continue in use also exist near the venue for a recent meeting of IHBC's Council+ in Birmingham. These comprise the Duddeston Viaduct, some of the arches of which are used today in the conventional railway arch fashion. But, perhaps uniquely, it was never used as a viaduct, having been abandoned before becoming operational during the railway takeover wars of the late 1840s. It may yet find new life as a 'skypark' associated with the wider HS2 proposals for Curzon Street Station. The 1838 station building, the proposed destination of the viaduct, bereft of a status befitting its grand classical style since the opening of New Street station in 1854, will be preserved in the HS2 scheme.
However, by and large, redundant civil engineering components – such as embankments, viaducts, channels and aqueducts – have little economic value and are liable to redevelopment, material retrieval, farmland restoration, silting and erosion such that there is no practical option than to allow them to fall into the realms of contemporary archaeology.
So the conservation of transport infrastructure is a tapestry of continued use, new use, preservation, dismantlement, dereliction, abandonment, removal, historic record, re-imagining and memory punctuated in both townscape and landscape by those parts which manage to retain a present-day value.
In the deep rural area of the Marches, historic transport infrastructure usually tended towards the doomed-to-failure end of the viability scale. A notable example was the Bishop's Castle Railway, which received its Act of Parliament in 1860 despite a petition that said it would never make any money. When was financial viability ever a planning matter?
It was intended to run from Craven Arms to the Cambrian Railway at Montgomery, but poor capitalisation meant it only reached Lydham Heath, not exactly a metropolis, with a two-mile spur to Bishop's Castle. It opened in 1865 with borrowed rolling stock and ran over unsecured land so that, by the end of 1866, the company was bankrupt. It managed to struggle on for another 69 years in the hands of a receiver. Under the terms of the Railways Act 1921 Parliament could not find it in itself to foist the BCR on either the Great Western or the London Midland and Scottish. Fortunately, the railway was well constructed and several of the station houses are still in use.
Another heroic failure was the Leominster Canal. This was first conceived as a canal from Hereford, and when that idea failed, Kington, to the wider waterway network at Stourport-on-Severn. Authorised in 1791, only the part from the long-disappeared coal mines at Mamble to Leominster was built. A collapsed tunnel blocked the onward route to Stourport. On the arrival of the Shrewsbury and Hereford Railway in Leominster in 1853 it was redundant.
The railway bought it in 1858, promptly closed it and sold most of the land, while some straighter bits of its alignment were used three years later for the Tenbury Railway, which itself closed before Beeching could get his hands on it. The aqueduct over the River Teme was blown up in the second world war as a practice exercise for sappers. The vestiges are listed. The other aqueduct over the River Rea now carries a footpath but its condition is very poor, and its long-term future seems doubtful. Some other structures and cottages also survive, and some of the course of the aqueduct can be still traced in the landscape.
The railway from Craven Arms northeast along Wenlock Edge closed in 1951. Some structures remain. The other branch, to Swansea, continues in use. Four single-coach services a day, taking four hours, trundle to-and-fro over and past much historic infrastructure, the replacement of which is scarcely affordable. It is a rare survivor. Like Craven Arms itself: a town founded on transport infrastructure which has had, perforce, to find itself a new use; such is the art of conservation.
Standing by the obelisk with my sat nav in hand I tick the 'avoid motorways' box and type my sister's Edinburgh postcode. 296.4 miles, it says. Near enough, I reply
---
This article originally appeared as 'An ever-changing tapestry of transport' in IHBC's Context 151, published in September 2017. It was written by James Caird, chair at IHBC.
--Institute of Historic Building Conservation
IHBC NewsBlog
Ireland's Our Rural Future: support for LA purchase of vacant and derelict buildings for community use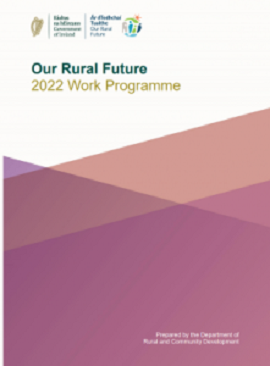 Ireland's Minister for Rural and Community Development, Heather Humphreys, announced a new funding stream to support Local Authorities (LAs) to purchase vacant buildings that could be converted and developed for community use.
---
BBC: Eleven Historic English pubs recognised for their interiors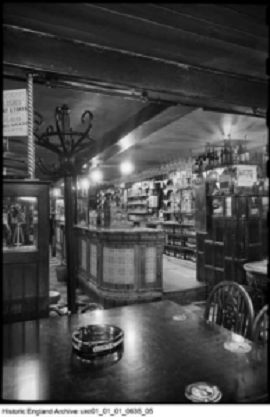 Eleven pubs across England have been recognised for their historic or unusual interiors, as they have been listed, upgraded or relisted.
---
HEF's Heritage Sector Resilience Plan launched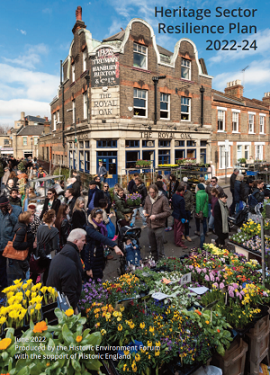 The Heritage Sector Resilience Plan, developed by the Historic Environment Forum (HEF) with the support of Historic England, has been launched.
---
Common Commitment to all Ireland's heritage – North South Agreement on Vernacular Heritage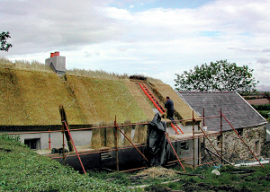 An 'All-Island' commitment to Ireland's vernacular heritage has been established with the signing of the North South Agreement on Vernacular Heritage, supporting traditional buildings etc.
---
Bristol Harbourside landmark Canons House gets GII listing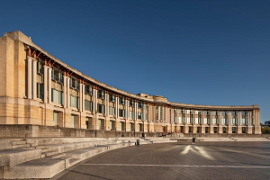 Canons House, a landmark building on Bristol Harbourside, has been awarded Grade II (GII) listed status having been built as a regional headquarters for Lloyds Bank between 1988 and 1991 (Arup)
---
BRE/BEIS project to modernise home energy rating scheme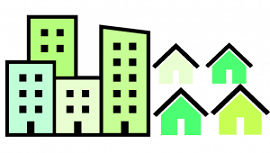 The Building Research Establishment (BRE) has announced a new project with the Department for Business, Energy and Industrial Strategy (BEIS) to improve and modernise the home energy rating scheme used to measure the energy and environmental performance of UK homes.
---
Interdisciplinary IHBC accreditation recognised by CSCS for PQP Cards

Sector lead the Construction Skills Certification Scheme (CSCS) has recognised the IHBC's professional accreditation and support (CPD etc.) in awarding its PQP (Professionally Qualified Person) cards.
---
Unearthing the history of Gloucester's 'the Fleece' Hotel starts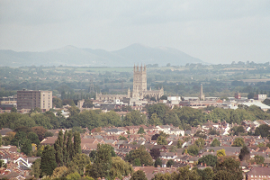 Work to repair a fire-hit medieval hotel in Gloucester is underway as crews have started work to strip back some of the modern trappings and reveal the historic framework.
---
European Heritage Heads Forum statement on Ukraine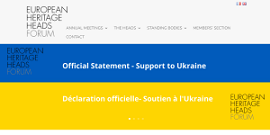 The Secretariat to the European Heritage Heads Forum has has coordinated its declaration of solidarity and support for Ukraine's cultural heritage institutions.
---
Welcome to #IHBC25 – 25 years since we turned professional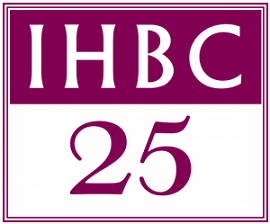 2022 will see the IHBC mark a quarter of a century since our incorporation as a professional body supporting and accrediting built and historic environment conservation specialists. We're kick-starting it by inviting your ideas on how to mark this special year!