Heritage perspectives on infrastructure
Introduction
Since the financial crisis of 2007/8 and the introduction of austerity economics, there has been a growing reliance on public investment in infrastructure to enable economic growth and regeneration. Infrastructure has a broad definition and incorporates major national projects such as HS2 as well as improvements to the local highways network. Increasingly, investment in tech-related infrastructure is also seen as key to creating an economy fit for the 21st century.
Despite major cuts to public spending since 2010, the government has committed to serious investment in projects such as HS2 and the expansion of Heathrow Airport, and has also provided funds through growth deals for more localised initiatives. The recent industrial strategy green paper Building Our Industrial Strategy reinforces the government's position in terms of infrastructure investment.
Another key element of the government's approach to securing economic growth and infrastructure investment is through its commitment to devolution of policy making, spending powers, and the ability to retain and raise business rates. This has led to the development of initiatives such as the Northern Powerhouse, which have identified infrastructure investment as key to addressing regional economic disparities. All of this has implications for the historic environment, both in terms of the need to preserve and enhance heritage assets, and from the perspective of the historic environment acting as a driver of economic growth.
The towns and cities that have most dramatically transformed their economies in recent decades have recognised the potential the historic environment offers in helping to achieve economic renaissance. Historic areas can provide a unique quality of place and historic buildings often prove adaptable to modern needs. They can also provide affordable floor space, which is why SMEs, start-ups and creative industries are often the driving force behind heritage-led regeneration.
Any debate about the need for modern infrastructure should therefore also consider the contribution that the historic environment can make: the potential to help create new high-quality homes; provide infrastructure for the entrepreneurs of the future; and establish the context for world-class 21st-century design.
The Crewe HS2 hub station
One of the government's key infrastructure projects is HS2, which is intended to boost rail capacity, greatly improve connectivity between the north's big cities and the capital and create opportunities for regeneration and growth. Indeed, policy measures proposed in the recent housing white paper will see key transport hubs become the focus for growth and development, particularly for higher density housing-led schemes. The construction of the new high-speed rail network will incorporate a series of hub stations in key locations which will inevitably come under intense pressure from investors and the development industry. Recent government announcements have formalised matters in terms of the proposed route and new hub stations. Phase 2 of the project will deliver a hub station in the south Cheshire town, providing HS2 links to regions such as north Wales and Shropshire.
The location proved controversial and sparked a political tug-of-war between Cheshire East Council and Stoke-on-Trent City Council, with the latter talking about a judicial review of the HS2 decision-making process, while Cheshire East Council sought a more co-operative approach. A change in administration in the Potteries at the 2015 local elections ultimately led to improved co-operation. Following a period of negotiation led by the Cheshire and Warrington Local Enterprise Partnership (LEP) and the Stoke and Staffordshire LEP, the 'Northern Gateway Partnership' was launched. This has since evolved into the 'Constellation Partnership', which brings together the two LEPs and seven local authorities across north Staffordshire and south Cheshire in a joint effort to stimulate growth on the back of the HS2-related investment.
The 'Northern Gateway Development Zone' stretches from Winsford to Stafford. Its heart is formed by the historic railway town of Crewe and the Potteries conurbation, and the Northern Gateway Partnership is currently developing a strategy for economic growth underpinned by the planned HS2 investment and investment in strategic local infrastructure to provide high-quality HS2 links. It is estimated that the strategy will create 120,000 new jobs and deliver 100,000 new homes by 2040.
Shaped by the coming of the railways in the mid-1800s, Crewe became a focus for engineering, dominated by the enormous Crewe Works. As the rail network has changed and less intense forms of engineering have evolved, there have been major shifts in the town's economy. Crewe is still a centre for engineering and rail-related industry, but not on the scale of the past, and the local economy has diversified with growth in warehousing and distribution, which has impacted on the town's rail and industrial heritage.
Crewe Works has shrunk dramatically and much of it has been redeveloped piecemeal so that the original site now includes a supermarket, cinema, bowling alley and four estates of low-cost housing. The remainder of the site is expected to be redeveloped in the coming years, as its current occupant Bombardier looks to move on.
In north Staffordshire, the Potteries' traditional industries have undergone a similar contraction. The city still has a thriving ceramics culture, but mass manufacturing has almost disappeared and the coal and steel industries have vanished.
Both Cheshire East Council and Stoke-on-Trent City Council see HS2 as a potential game-changer for their economies and communities. The Northern Gateway Development Zone strategy aims to capitalise on the proposed investment and ensure that the benefits are shared. This provides potential opportunities and challenges for the historic environment in both locations.
Aside from the dispute over the location of the hub station, there has also been some debate regarding its proposed location within Crewe. Initially, it was proposed to locate the hub station just south of the existing station at Basford. However, this led to a debate about the proposal's possible impact on the regeneration of the town centre. It has since been announced that the hub station will be located alongside the existing station, incorporating underused infrastructure, with the existing station seeing a major revamp. Concerns were raised about the potential loss of historic railway buildings and structures and, following an assessment in summer 2016, Historic England listed a number of the original structures, ensuring that they will help to shape a modern, 21st-century transport hub.
In Stoke-on-Trent, there is likely to be a focus on more localised infrastructure interventions to provide high-quality HS2 links and to open up economic growth opportunities related to the Northern Gateway Development Zone agenda. To ensure that the historic environment plays an important role in key locations across the zone, there will have to be an acknowledgement that statutory designations need not be a barrier to growth and regeneration but can trigger better and more creative development proposals. Acknowledging that historic environment professionals should be key personnel in delivery teams will be equally important.
Middleport Waterfront
The Trent and Mersey Canal corridor through the Potteries suburb of Middleport is home to a number of historic pottery sites. It is one of the richest areas in the Potteries in terms of industrial heritage, being home to the Grade II* Listed Top Bridge Works and Middleport Pottery, and is recognised through conservation area designation and a host of listings.
As the pottery industry went into decline, so did Middleport, leading to the decline not only of a number of historic sites and buildings but also of the local housing market. A townscape heritage initiative has helped to stabilise a number of historic buildings and the Prince's Regeneration Trust has breathed new life into Middleport Pottery. However, the biggest challenge that has faced Middleport is poor access and the fact that the waterfront is hidden from passers-by.
One of the city's major initiatives over the coming years will be the development of the Ceramic Valley Enterprise Zone. A large portion of the enterprise zone is made up of the former Shelton Bar steelworks and, through the City Deal with government, funding has been provided for a new link road connecting the former steelworks with the A500 and the strategic highways network, addressing the access issue. The link road could also be the catalyst for new interest in Middleport Waterfront, opening up projects such as Burslem Port, and creating new opportunities for redundant sites.
Spode China Works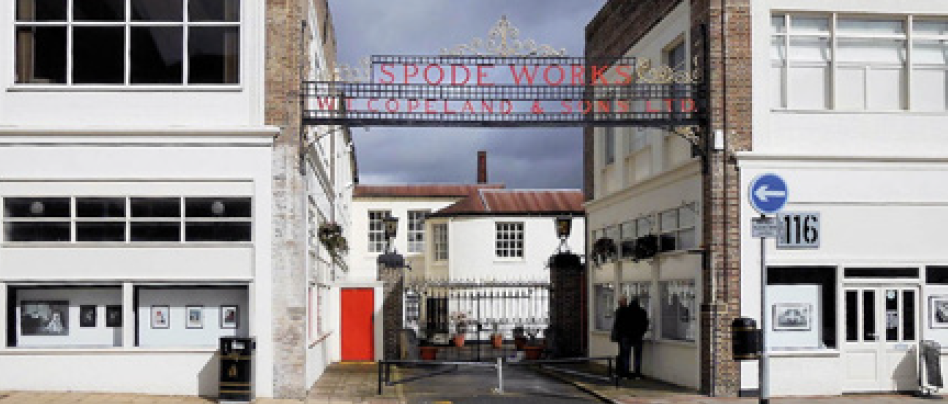 The Spode China Works, Stoke-on-Trent.
Spode China Works is arguably the most important pottery factory left in Stoke-on-Trent. Until Spode ceased production in 2007 it was the only company still working from its original site. After Spode left, a range of proposals to redevelop the site emerged which would have had a major impact on its historic pottery buildings, as well as on the town. Proposals ranged from a large retail-led mixed-use proposal, to a supermarket-led scheme interspersed with student accommodation.
In order to help shape a more appropriate response to the site's unique environment and historic importance, the Church Street conservation area was extended to include its historic core and a number of buildings on the site were listed at Grade II. To give an example of the attitude towards the city's heritage at the time, the former housing market renewal pathfinder RENEW North Staffordshire opposed this approach, arguing that it would limit development potential.
However, after various changes at the local authority, a new master plan for the site is being taken forward. This sees the site's heritage as the key driver, providing studio space for creative industries and a new home for the Spode Museum.
The Spode China Works played a key role in the development of the Potteries, and the site will help to provide the infrastructure for the city's future. Its location close to the city's main railway station will prove critical to its attractiveness and viability.
---
This article originally appeared in IHBC's 2017 Yearbook. It was written by Dave Proudlove, an associate of Urban Vision Enterprise CIC, director of D2H, and a columnist for north Staffordshire and south Cheshire newspaper The Sentinel. He works on major development and regeneration initiatives and on community-led projects across the country.
--Institute of Historic Building Conservation
Find out more
IHBC NewsBlog
IHBC Jobs etc - latest skills review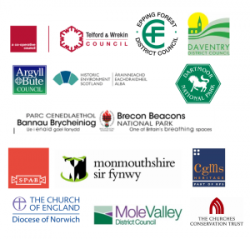 If you have career interests in heritage see IHBC's latest 'Jobs etc.' skills review.
---
Fire at Nottingham Cattle Market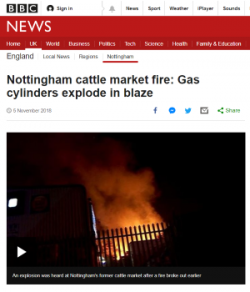 More sad context in the host city for IHBC's 2019 Annual School 'Heritage, Risk & Resilience'.
---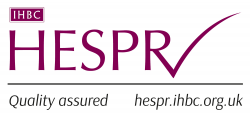 From £55K+ costed work this week: Historic England seeks Surveys and Statements for HAZ-related Bishop Auckland buildings, closing 29/11, £13-15K value.
---
Welsh Government publishes - Priorities for the Historic Environment of Wales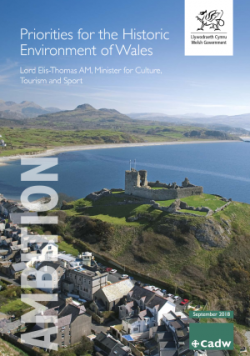 ---
Builders spend 2½ years driving their van new research reveals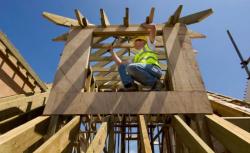 Plus almost one year trying to locate a particular tool...
---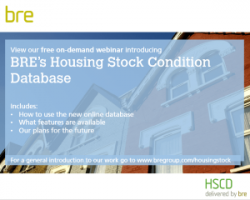 BRE webinar on Housing Stock Condition Database – and suggestions for more also sought!
---

In every issue of Context, we have a round up of a selection of some of the latest publications which are relevant to historic building conservation.
---
IHBC welcomes £55M heritage-specific funding for high streets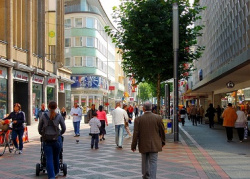 However it highlights how holistic benefits merit more investment as 'healthy high streets mean healthy – and happy – people'!
---
IHBC - Heritage from the House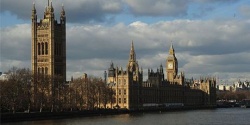 So what do MPs think of 'beauty and the built environment' – As Vaizey asks 'Could a heritage listing be given to some of our great cities and towns, to preserve them?'!
---
HE welcomes £40M in the Budget to work with LPAs on successful HAZ initiatives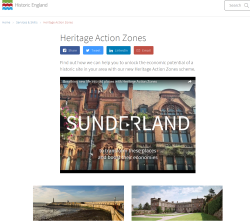 The boost in budget will help work with Local Planning Authorities in the regeneration of historic high streets that are struggling with economic and social pressures.
---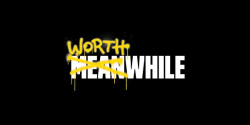 DBW reports on U+i take on empty London properties: 2,700 hectares with permission to build and no construction commenced.
---
Welsh Gov Climate Change consultation – Closes 7 Dec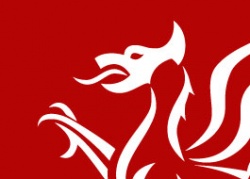 The Historic Environment Group is launching a consultation on their draft Historic Environment & Climate Change: Sector Adaptation Plan.
---
Cadw - Understanding Listing in Wales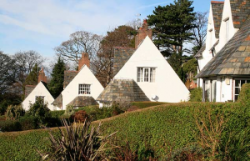 Understanding why and how buildings are listed this provides an introduction for owners, occupiers and agents about what listing means for them.
---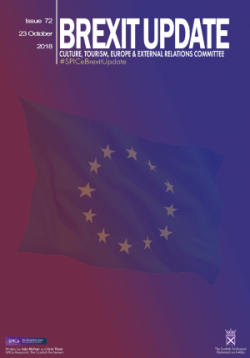 The Scottish Parliament's SPICe update on Brexit, from its Culture, Tourism, Europe and External Relations Committee is now out.
---
Parliamentary HCLG Committee reports on Land Value Capture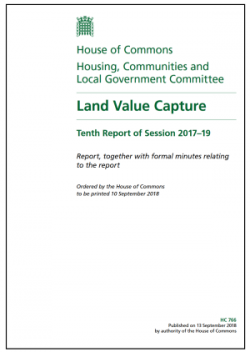 'Reform taxes and charges to claim more' and consider 'Local Infrastructure Tariff'.
---
First picture of the great glass elevator planned at Battersea Power Station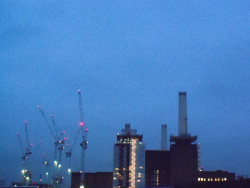 The first images of how the cylindrical lift will look when it launches in 2021 were released by the developers of the £9 billion regeneration scheme.
---
New commission announced to champion beauty in the built environment in England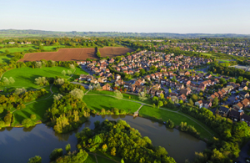 The commission to promote better design and style of homes is to be chaired by conservative philosopher and author Sir Roger Scruton.
---
Public to have say on new National Parks for England - closes 18/12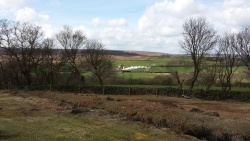 The Government is inviting views on how England's 10 National Parks and 34 Areas of Outstanding Natural Beauty (AONBs) meet the nation's needs.
---
Pathways into Construction - reaching out to under-represented groups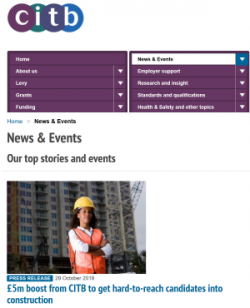 £5M boost from CITB to get hard-to-reach candidates into construction with new Pathways into Construction.
---
Introducing Pugin and his vision of a Gothic England to a younger audience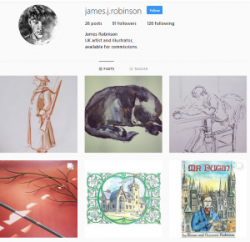 Pugin Society: Illustrator of children's book inspired by Pugin's Gothic vision – 'Bringing Pugin to a younger readership'.