Congestion in historic cities
This article originally appeared as 'Cities choked by cars' in IHBC's Context 151, published in September 2017. It was written by David Rudlin, a director of URBED, honorary professor at Manchester University and chair of the Academy of Urbanism. In 2014 he was the winner of the Wolfson Economics Prize.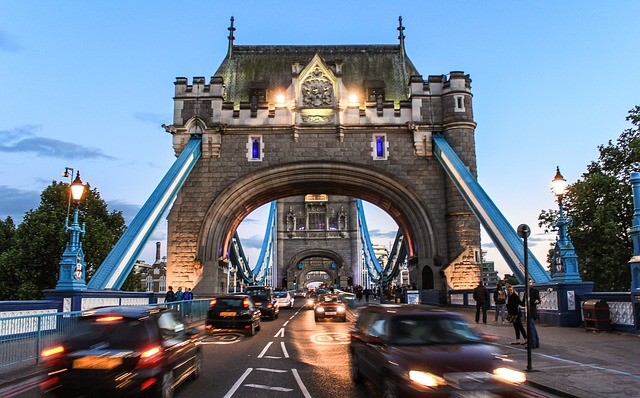 For an area of road on which cars will move 4,400 people an hour, bicycles will move 14,400 people and trams 66,000 people. Congested UK cities need the courage to change.
Let us start, if you can imagine, with a film of a chaotic street in a historic city, clogged with traffic, with pedestrians dodging in and out of the oncoming vehicles beneath a pall of pollution. A typical scene, you might think, in any historic city in the UK and something about which something should be done. Except that the film was of London, the date was somewhere around the start of the 20th century and most of the vehicles in the film were horse drawn. Traffic has always been an issue in cities. The Romans no doubt complained bitterly about chariot congestion in Chester and every successful city throughout history has been chaotic. Traffic is a sign of success. More than that, it is part of the character of any city street.
When I was in Jaipur in India last year I was woken at some unearthly hour to be taken on a dawn walk of the historic Pink City. The idea was to enjoy the city before it got really busy, but this was a mistake. At six in the morning Jaipur is a ghost town, the shops are closed, the streets strewed with prodigious quantities of litter and there is no traffic. An Indian city is nothing without its traffic. It may be riotous, polluting, noisy and dangerous but it is intrinsic to the historic character of India's historic cities.
Tuc-tucs and mopeds may have replaced cycles and mule carts, and the noise and pollution levels may have risen considerably, but it was always thus. The same is true in China and Italy and, yes indeed, even in the UK. This is where we were misled by Gordon Cullen's evocative drawings of Italian towns. Not only are they largely devoid of people, they managed to omit the beaten up Fiat 500s and Vespas that would have been parked in every available space when he was sketching.
Faced with these levels of congestion, cities generally respond in one of three ways: stop growing, build more roads or invest in public transport.
The first tends to be the response of groups like the Campaign for the Protection of Rural England and many heritage groups. They argue that this or that historic city is full, and development should be redirected to more deserving places, ideally in the north. This is not really how urban areas work. When we say that that development should be stopped, we generally mean building no more housing. The result, however, tends to be higher house prices and people forced to live further away from the city. The presence of a green belt can mean that they are pushed quite a long way away and therefore have to commute back across the green belt in their cars, which of course makes the congestion worse.
The second response is to build more roads, to invest in bypasses and relief routes, and to tinker with the existing road system to increase capacity. We know that this generates induced demand, more roads leading to more traffic, but we cannot stop ourselves. Every new development needs a transport assessment and is required to put aside money to increase the capacity of the road network. This highway engineering does more damage to historic cities than any amount of congestion.
The third response is to invest in proper public transport (which does not really include buses) and active transport (particularly cycling). For any given piece of road space, cars will move 4,400 people an hour, while bicycles will move 14,400 people and trams 66,000 people. The solution seems obvious, really, until you suggest that we build a tram or reallocate road space as bike lanes, in which case it is regarded as hopelessly naive and unrealistic. Meanwhile, the centres of historic cities are clogged with congestion made up not just of cars but also of diesel-belching buses operated by an array of private companies, over which the local authority has no control. Death by bus is even more horrible than death by car.
This is embarrassing. We have some of the most beautiful historic cities in Europe, but they are spoilt by the car and the bus, and disfigured by our attempts to deal with the problem. At the Academy of Urbanism we are well placed to compare and contrast the responses of cities across Europe to these problems. We have shortlisted, visited and written-up 72 towns and cities over the last 11 years. Above everything else, the one issue that differentiates the cities outside the UK and Ireland is their approach to transport.
Almost all of the cities that we have shortlisted have tram systems, including places like Freiburg, which are well below the size that we would regard as a minimum to support a tram in the UK. Almost all have a cycling rate above 15 per cent of journeys and some are approaching 60 per cent, whereas only Oxford and Cambridge manage more than 15 per cent in the UK, and most large cities are at around five per cent.
These historic continental cities also manage to grow. On our visits to most of these places we are taken to civilised urban extensions, developed on land which in the UK would be green belt, with medium density eco-housing and with trams gliding down the high street. These extensions allow cities to accommodate their housing growth without adding to congestion and thereby keeping prices affordable. This is what we argued for in our Wolfson Prize-winning essay. Historic UK cities need to have the confidence to expand into a small part of their greenbelt and to use the value generated to invest in transport infrastructure. Continental cities have shown that, when combined with measures to exclude cars from the centre, it is possible to grow while reducing congestion.
I am writing this on my way back from Ljubljana, the capital of Slovenia and one of the shortlisted cities for the Academy of Urbanism Awards this year. It is unusual in not having a tram; it is a small city in a country of only two million people so has limited resources. But 12 years ago the incoming mayor Zoran Jankovi decreed that all cars would be excluded from the historic centre (despite a large majority thinking that this was a terrible idea). The main street Slovenska Cesta, which at the time carried 60,000 vehicles a day, was converted to shared space and reserved for a bus rapid transit system. The city also invested in 26 park-and-ride facilities as well as a City Bike scheme and miles of cycle route. The centre is full of electric vehicle charging points and the municipality has invested in a fleet of electric vehicles.
This has all been achieved at a fraction the cost of a tram system. Yet it is working, the city centre is full of people, car usage has fallen and bike ridership is up. It is a lesson to British cities that what they lack is not resources but the courage to make the change.
---
This article originally appeared as 'Cities choked by cars' in IHBC's Context 151, published in September 2017. It was written by David Rudlin, a director of URBED, honorary professor at Manchester University and chair of the Academy of Urbanism. In 2014 he was the winner of the Wolfson Economics Prize.
--Institute of Historic Building Conservation
Find out more
IHBC NewsBlog
IHBC London Branch Conference launched and open for booking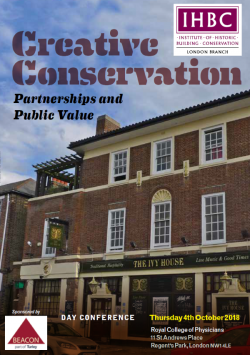 'Creative Conservation: Partnerships and Public Value' - 4 Oct, Royal College of Physicians - leading speakers, unequalled debate - a CPD opportunity not to be missed!
---
IHBC latest Jobs etc skills review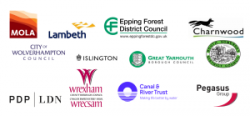 Specialist areas and skills in demand, from design and project management to regulation and more featured in our celebrated – and very cost-effective - IHBC Jobs etc service.
---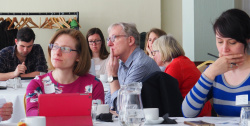 Ideas bear fruit, as early career members 'reverse mentor', generating fresh perspectives on the institute's future plans and structures!
---
IHBC Scotland at Listed Property Show in Edinburgh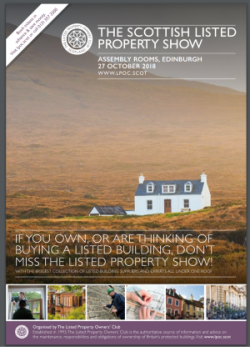 IHBC Scotland will host a CPD session at the Show on 27 October, while an IHBC stand will offer more informal access and conservation advocacy to visitors.
---
IHBC Heritage from the doorstep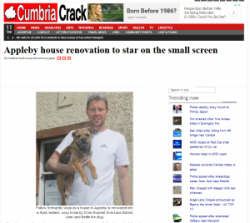 A traditional building in the Appleby Heritage Action Zone (HAZ) is filming its 'work in progress' as part of work grant aided by Historic England as reported by Cumbria Crack!
---
English Heritage celebrates the Cooper Car with a blue plaque.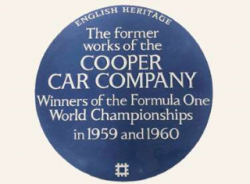 A blue plaque has been placed at the home of the former Cooper Car Company, marking its motoring heritage.
---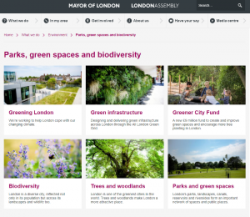 Community Tree Planting Grants and £1.5million woodland fund look to make London the world's first National Park City.
---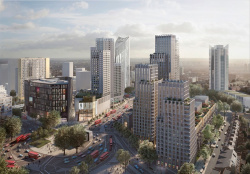 'What if mothers or teenagers designed our cities?' An opinion piece in the invites us to consider what our cities would look like if cities reflected their diverse populations.
---
V&A Dundee opens Saturday 15 Sept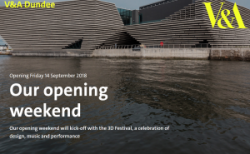 IHBC NewsBlogs reports on some building construction and collection highlights, including spectacular drone footage of work in progress and to completion.
---
IHBC supports LPOC petition on VAT reductions for Listed Buildings
LPOC notes '...it is perverse that repairs should be subject to VAT when new development is not'.
---
Loyd Grossman recently appeared on a BBC radio programme to discuss NIMBYism in heritage and development, the programme is currently available on BBC iPlayer.
---
Call to share land value with communities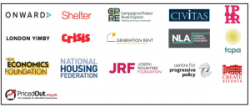 England's SoS for Housing, Communities and Local Government is sent an open letter by leading campaign organisations calling for land value to be shared.
---
Redrock Stockport wins 2018 Carbuncle Cup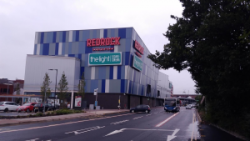 The 2018 winner of the Carbuncle Cup is Redrock Stockport, a £45m leisure complex and car park designed by BDP for the local council.