Conservative surgery in Edinburgh
Throughout the 20th century Edinburgh and its council wavered between 'conservative surgery' and more sweeping solutions to the city's repair and rejuvenation.
Conservative surgery: 'surgery in which as much as possible of a part or structure is retained', often 'an equally effective alternative to radical surgery'. [1]
This medical definition of conservative surgery neatly echoes the theories associated with proto-town planner Sir Patrick Geddes (1854–1932). Transferred to an urban context, it acknowledges two approaches to townscape; its modification and adaptation, or the more drastic method of comprehensive redevelopment.
Geddes pioneered diagnostic survey followed by conservative surgery in Edinburgh's medieval Old Town, largely abandoned by the wealthy for the New Town in the late-18th century. It was also the area where the council advanced several housing renewal programmes.
Geddes believed that cities should be seen as continuously evolving organisms, setting great worth on the continuity of tradition and physical characteristics of a place. Once the essence of a place was understood, he believed, it could be given a new lease of life through good design and by targeting detrimental elements. Returning to the medical analogy, diagnosis, followed by minor surgical procedures, rather than amputations, allowed the rest of the body to flourish.
Geddes arguably struggled with his concepts in print, but in practice his approach was electric. Moving into an unfashionable Old Town tenement in 1886, he enticed his neighbours to remove a ruinous building, clearing space for a garden. His practical hands-on approach was endorsed by the council in its 1893 Old Town Improvement Scheme, where Geddes cleared three cavernous Lawnmarket closes of decayed extensions, creating an accessible open court and breathing space for several reconditioned historic buildings and a sensitively designed new arts-and-crafts tenement. His approach turned out to be cheaper and less socially disturbing than the council's major redevelopment scheme of 1867.
Geddes' notion of 'folk planning' led him to try to emulate the Old Town's celebrated Enlightenment prime, where different social classes lived together. Alongside worker's housing he encouraged pioneering students and fellow academics to stay there, hoping to involve and evolve the whole community in academia-centred cultural renewal.
The first decade of the 20th century witnessed growing concern over the heritage the city had lost, leading to the council adopting an early 'list' of architectural and historic buildings.
Generous Board (later Department) of Health subsidies through the Housing Act 1919 allowed the city engineer to provide over 100 homes within reconditioned tenements. Within established communities and near workplaces, the small flats were very popular. Later acts transferred cost-burdens to the council, harming complicated acquisition and reconstruction schemes, but the greatest obstacle to reuse was the absence of subsidies for existing buildings (only demolition received funds). Proposed urban reconditioning subsidies, available for rural housing, were omitted from the Housing Act 1935 following landlord lobbying.
The Housing Act 1930 moved the emphasis away from general needs to slum clearance housing. Thereafter, in order to secure subsidies for new housing, the council was incited to demolish unfit buildings, of which there were many. After the first world war many private landlords were unable to pay for maintenance following increases in owners' rates and rent-controls. Unsurprisingly, such policies intensified the demolition of historic buildings, leading to disquiet among Edinburgh's influential amenity groups, including the long-established Cockburn Association and Old Edinburgh Club.
In the mid-1920s the new city architect Ebenezer MacRae resumed conservative surgery. Like Geddes, he was keen to enable people to 'better themselves'. He restored historic buildings but, for the reasons above, his housing was mostly new-build. In order to 'harmonise with their surroundings', his designs were 'essentially Scottish in character'. [2] MacRae carefully inserted new stone-faced housing in the Grassmarket (1928) and rebuilt six tenements on the Canongate (1930). His four-storey housing on the historic building line allowed the council to resist later calls for street-widening.
The post-war period saw continuing Geddesian work on the Canongate, with three important council projects involving both careful restoration and new-build, by private architects Robert Hurd and Ian Begg (1953–66). The new infill housing was a lighter, freer interpretation of Scottish character, as were Basil Spence's (1965–9) modernist blocks [3]. As before, open space and gardens replaced congestion.
Despite this, the population of the Old Town continued to fall, with continuing dereliction and new demolition instigated by business improvement zoning. Office blocks were uneasily inserted within the city's topography at St Mary's Street, Grassmarket and George IV Bridge, and another almost replaced the historic Tron Kirk. [4]
The early 1960s saw renewed proposals for comprehensive development areas, many initially proposed in Abercrombie and Plumstead's 1949 Civic Survey and Plan for Edinburgh (reverentially named for Geddes). A significant new town casualty was the 18th-century Greenside and St James Square, largely cleared for a new road system and the St James Centre (1964–9), a massive retail and office megastructure currently being flattened for replacement. Of two major schemes on the southern fringes of the Old Town, one would proceed, the other would be narrowly averted.
Dumbiedykes in St Leonards, an area of decayed 19th-century housing, had been subject to sluggish council acquisition when in 1958 a partial tenement collapse provided the catalyst for drastic action. Together with political shifts, the outcome was the demolition of over 1,000 houses, and proposals for 25-storey point blocks overlooking Holyrood Park (1966). Protests reduced the scale to two 11-storey towers and a series of medium-density blocks, and by 1968 a high-buildings policy had been judiciously established.
The early 1960s saw plans by the council and University of Edinburgh to raze acres of the historic Southside with a megastructural extension of the university's George Square. Precisely not the union of community and academia that Geddes had had in mind, this long-standing ambition for an educational quarter was linked with complicated proposals for an inner ring road, both finally abandoned in 1973. Blighted for a decade, the area hung on long enough to see many of its buildings listed in 1974–7, and for the council to radically change tack by designating a conservation area in 1976. The consequent regeneration of the area was aided by local and central government funding and housing improvement grants.
The city's change in direction was encouraged by mounting concern over the harmful effects of planning blight from community groups and the public, already animated by high-profile building losses in George Square and Princes Street. [5] Opposition had been boosted by amenity groups, by 1970 given consultee status following statutory listing. (Inter)national concern about the decaying set-piece New Town saw an advisory body formed to allocate grants, followed later by similar arrangements for the Old Town. [6]
By 1975, European Architectural Heritage Year, the wider economic situation favoured 'make do and mend' rather than grand projects, but the (small c) conservative nature and desire of Edinburgh folk to protect their city should not be underestimated. By the late 1970s, when the council provided new flats in Blackfriars Street, the market had chiefly passed to housing associations. The Old Town gradually saw new public and private projects, helping repopulate the area from a low of 2,000, and in the residential sections of the New Town repair grants to private owners saw thriving rejuvenation. The Edinburgh Festival's success may have swayed the council, in 1975–80, to convert a listed warehouse as home to the city's art collection, and further cultural uses followed. [7]
Edinburgh was fortunate to have avoided its inner ring road and the worst excesses of comprehensive redevelopment, before the council embraced surgery rather than amputation in the 1970s. The best of 20th-century development has been achieved by working closely with the townscape, plan and topography of the city, often involving a mix of refurbishment and new infill on gap, or redeveloped, sites. While smaller-scale projects have frequently found it easier to reflect the character or, as Geddes would have it, spirit of the city, John Hope's long-term master planning of Holyrood Road shows that larger-scale planning can be adeptly inserted into the city grain.
Ian Begg's 1980s hotel on the Royal Mile was an unexpected return to Scots historicism; prominent and provocative, at least for architects, it assimilates (too) well for most. Elsewhere, confident and exciting new design can add to the vibrancy of the historic city, with the most successful new interventions generally taking some cue from their context, beyond the concession of a sandstone cloak.
More recently, rising commercialism and tourism have resulted in a surge in hotels and serviced-lets, in tandem with a huge rise in students. This has led to fears about the survival of a resident Old Town population, for some a bellwether of the city's spirit. Simultaneously, following a spell of peripheral development, the first New Town has regained its prominence, with several high-profile office schemes and retail expansion.
Geddes knew an overcrowded Old Town with atrocious housing conditions. He would surely have welcomed the departure of chronic poverty and the influx of a more mixed community, especially students, but could even he have foreseen the impact of economic success on the historic city
References:
Further reading:
---
This article originally appeared in IHBC's Context 150, published in July 2017. It was written by Steven Robb, deputy head of casework for Historic Environment Scotland.
--Institute of Historic Building Conservation
IHBC NewsBlog
Part of historic Old Courthouse in Cockermouth collapses into river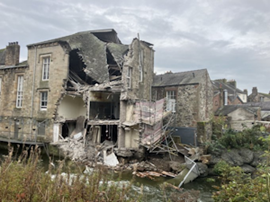 A section has fallen away and landed in the River Cocker below, including the back walls over three floors, sections of flooring and parts of the roof.
---
Scaffolding removed from Salisbury Cathedral after 37 years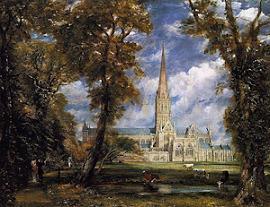 Starting with a survey in 1986, the 'topping out' ceremony took place 7 Sep 2023.
---
Demolition of Kirkcaldy's Category B former Kitty's nightclub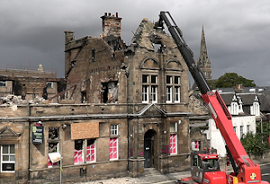 Following a fire, engineers confirmed that the building faced complete demolition.
---
Irreplaceable Welsh castle saved from collapse thanks to £2.2m grant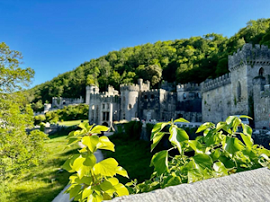 Wales' Gwrych Castle has a funding lifeline from the National Heritage Memorial Fund (NHMF) as part of its Covid-19 Response Fund
---
New interactive models of the 'Dinosaurs' sculptures in Crystal Palace Park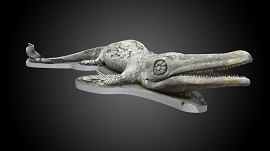 Interactive 3D models have been created of the 29 surviving 'dinosaurs' in Palace Park, South London.
---
How was it built – the Iconic Forth Bridge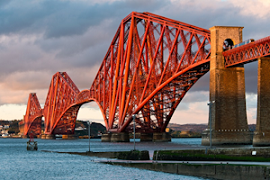 The Forth Bridge is one of the engineering wonders of the world. From the Engine Shed HES, find out more about how this incredible structure was built and what the conservation challenges are today.
---
Stirling's Christie Clock Tower demolition 'over safety' sparks Council investigation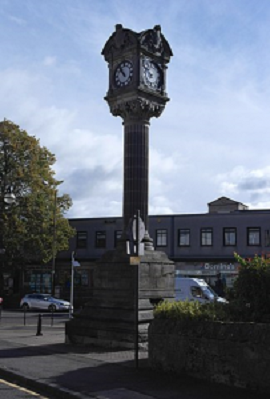 A clock tower which stood in Stirling for 117 years has been controversially and dramatically demolished by the local council over safety fears
---
The Natural Stone Source Book 2023-24 Specifiers Guide published

This guide is designed to be both inspirational and educational, providing the information and creative stimulation needed for successful completion of a natural stone project.
---
Context C176 published - World Heritage Sites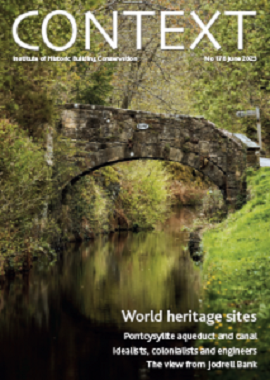 The issue explores the diverse facets of conservation of World Heritage Sites from across our globe.
---
Historic Environment Scotland unveils plans for new Archive House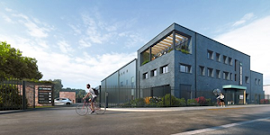 The innovative project will be an exemplar of reuse and retrofit of an existing building.