The New Tenement: residences in the inner city since 1970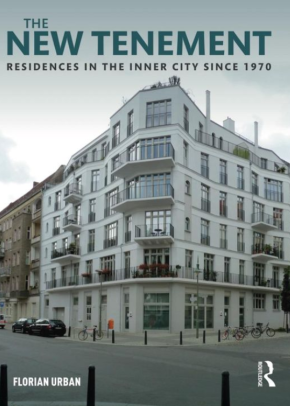 The New Tenement: residences in the inner city since 1970, Florian Urban, Routledge, 2018, 310 pages, fully illustrated, hardback.
---
Florian Urban is professor of architectural history and urban studies at the Mackintosh School of Architecture, Glasgow School of Art. For almost all his adult life he has lived in inner-city tenement flats, 'new or (mostly) old'. Admiring this building type for its flexibility and the successful urbanism that he sees it as supporting, he has written 'The New Tenement' to explain its place in the revival of urban development in inner cities over the past 50 years.
Urban defines 'tenements proper' as 'four-to-seven-storey walk-ups on the block perimeter with ornamented facades, and often with shops and offices on the ground floor – buildings that are typologically similar to historic tenements in Berlin or Copenhagen or to turn-of-the-century mansion blocks in London or Paris'. He extends his survey to include 'other dense urban residences that were built since the 1970s to enliven the city centres: medium-rise blocks with a setback from the street, three-storey terraced townhouses, [and] three-to-four-storey "urban villas".'
This thoughtful and thoroughly researched piece of urban and architectural history focuses mainly on five extensive case studies: Berlin, Copenhagen, Glasgow, Rotterdam and Vienna. Urban is struck by the lack of local variation in the tenements' architectural style. 'The bulk of residential construction, it seems, reflects the global availability of the same design models, ideas, technologies and materials,' he writes. 'The most discernible local specificities in new tenement design resulted not from architects' commitment to a regionalist agenda but from legal provisions.'
This perhaps understates the concern for context that Urban so well describes elsewhere in the book. In Glasgow, for example, this involved reinventing the city's traditional tenements in new forms. Urban does not discuss the question of why, unlike other parts of the UK, there was historically such a strong tradition of tenement-building in Scotland. That is fair enough: in view of how common tenements are outside the UK, it is the relative lack of them in England that needs explanation.
Beyond the buildings themselves, Urban sees the new tenements as part of a movement in urban planning that rejected the functionalist, heritage-destroying, car-oriented approach of the 1950s and 60s in favour of protecting the rights of cyclists and pedestrians; reclaiming streets and squares for communication, leisure and play; and promoting relatively high densities and mixed use.
Often though, Urban recognises, the new tenements have benefited members of the middle classes like himself, rather than the original inhabitants of the inner city. That is not the fault of the building type, he suggests, but a consequence of the political contexts in which the planning decisions were made.
For the urban lexicographer, the book introduces some delightful terms that urbanists have come up with in describing the processes of renewal. They include the Dutch gebundelde decontratie (bundled deconcentration); the Danish byfornyelse (city renewal); the German behutsame Stadterneuerung (careful city renewal); and, from Austria, sanfte Stadterneuerung (gentle city renewal). A 'fruit-salad estate' is a housing development 'comprising buildings of diverse outlines and heights'.
But Urban is surely wrong in defining the German Emmentaler- Fassade (Swiss-cheese facade) as one in which 'repetitive windows in an unadorned plaster facade are lined up like holes in a Swiss cheese' with 'rectangular facade elements and repetitive windows'. The holes in the Emmental in my fridge look as reassuringly random in size and distribution as ever. New Tenements is well illustrated by more than 300 colour photographs and a particularly good selection of plans.
---
This article originally appeared as 'Living in the city' in IHBC's Context 160 (Page 50), published by The Institute of Historic Building Conservation in July 2019. It was written by Rob Cowan, editor of Context.
--Institute of Historic Building Conservation
IHBC NewsBlog
IHBC Virtual School 19 June: Heritage Reflections & Speculations from a Pandemic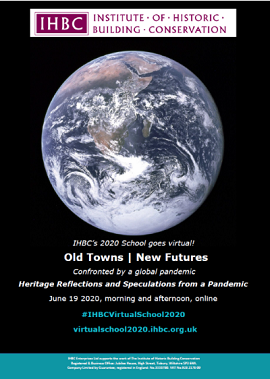 How the current pandemic will shape historic urban areas and their surrounding communities across the globe is impossible to tell. Join us to reflect on the implications for our current approaches to caring for valued places, and even speculate on future strategies and responses.
---
How to Enjoy Heritage from Home, from the Heritage Fund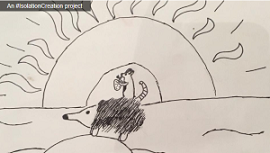 The Heritage Fund has put together a list of heritage-inspired activities to be done from home.
---
Listed Property Owners Club's Spring Checklist for Buildings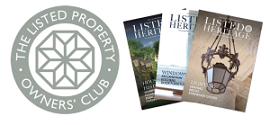 Spring is a good time to stand back and consider any building repairs that are required over the next 12 months, notes the LPOC, and regular inspection and maintenance is the key to keeping homes in good repair, as per its accessible step-by-step guidance.
---
Firefighters tackle blaze at converted Grade II listed former mill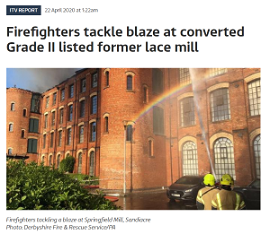 Derbyshire Fire and Rescue Service said "rapid and effective firefighting" had saved three quarters of the mill – which is now apartments.
---
Thieves take advantage of lockdown to steal lead from church roof in Halsham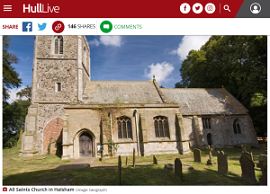 Police have appealed for witnesses after thieves stole lead from the roof of All Saints Church in Halsham near Hedon during the coronavirus lockdown.
---
IHBC's CPD Circular provides info on digital CPD opportunities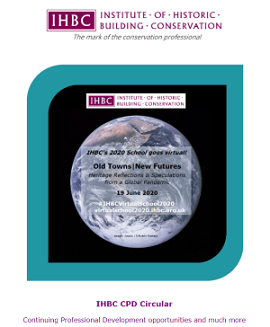 The regular newsletter showcases the IHBC's own Continuing Professional Development (CPD) content as well as online opportunities from 'IHBC Recognised CPD Providers' and other conservation related training and events.
---
Frank Lloyd Wright houses offer virtual tours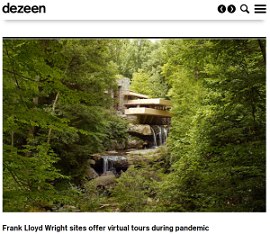 To make sure the public still has access to twelve of those famous works, #WrightVirtualVisits has been launched, which offers virtual tours of 12 iconic houses.
---
CIC's Coronavirus Digest review and survey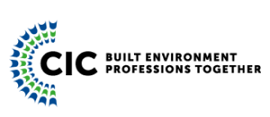 The Construction Industry Council's (CIC's) 'CIC Coronavirus Digest – Issue 8' surveys the latest government advice with updates from the construction industry.
---
COVID-19: Advice and Updates collated from the Heritage Sector
Organisations with conservation links have been collating resources on COVID-19 impacts, including Built Environment Forum Scotland (BEFS), Historic Environment Forum, The Heritage Alliance (THA), and Historic England, on cleaning surfaces.
---
Councils considering 'executive powers' as measures to avoid planning gridlock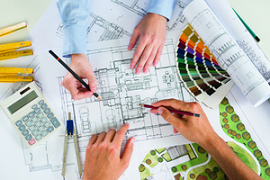 Councils are reported to be considering taking up rarely-used executive powers to keep the planning and development system moving during the coronavirus pandemic.
---
Historic England provides updated flood recovery advice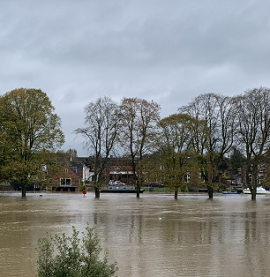 Historic England's 'After a Flood' provides timely advice on how to dry walls properly and avoid further damage to the building fabric.
---
Conservation of Timber Buildings: an example of evolving conservation techniques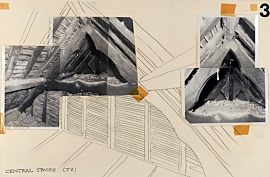 Context Issue 162 offers a peek into an archive of timber conservation history through the records of the practice of FWB and Mary Charles Chartered Architects.
---
Call for VAT rates for Refurbishment to be Reduced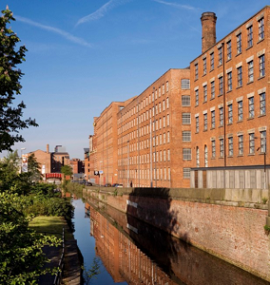 To meet the government's target of being carbon neutral by 2050, we must recycle, reuse and responsibly adapt our existing historic buildings, according to this year's Heritage Counts report, so Historic England and partners are calling for a reduction in VAT rates to incentivise this more sustainable option.
---