Oxford: adapt, change and grow
In looking to its future beyond the pandemic, Oxford is planning not only to conserve and protect, but to create buildings and spaces full of the character of their own time.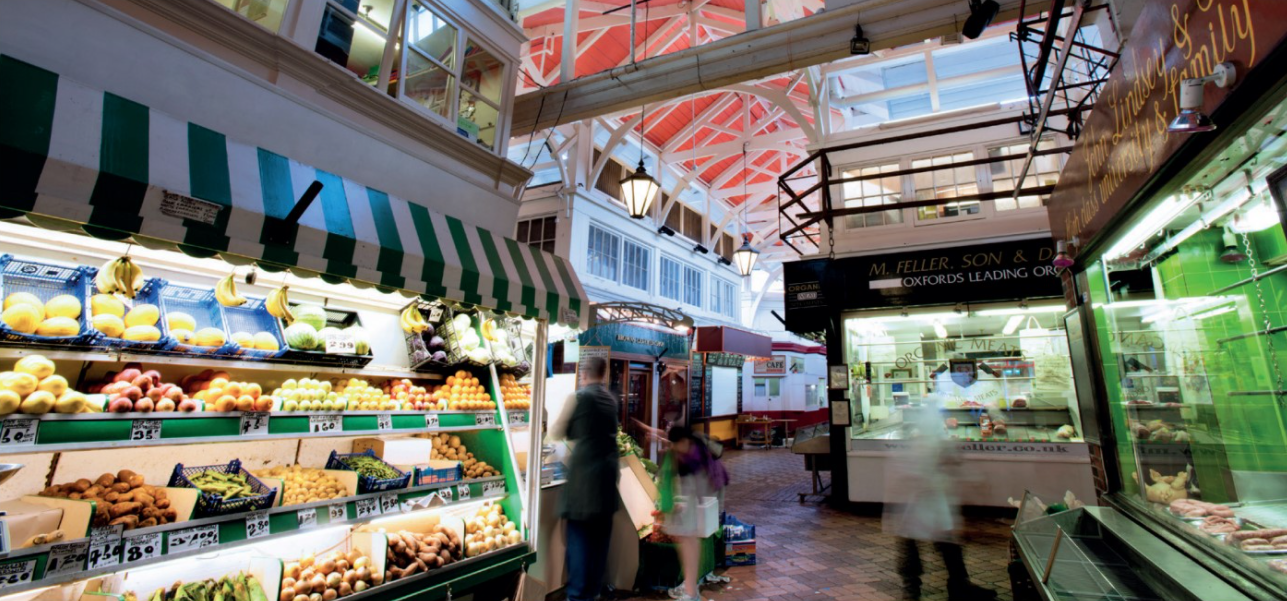 Oxford's Covered Market is the heart of the city centre (Photo: Jorge Royan, Wikimedia).
Oxford's historic buildings are undoubtedly our prime asset. They are the basis from which the city's identity is drawn, invoking both pride and inspiration. They provide the bedrock of our economy, attracting students, tourists and investors. That is why conservation, and the enhancement of our historic environment, is central to how we think about and conceive of the city of Oxford. It is within this context that Oxford must also adapt, embrace change and grow, perhaps more so than any time in the past 50 years.
This imperative is driven by both opportunity and necessity. An opportunity because we sit at the nexus of a global innovation system, driven by our universities, and the world-leading science and technology clusters they have attracted, but held back, in the city-limits at least, by a lack of space. A necessity because Oxford is increasingly an unequal city, where the difference in life expectancy between the richest and poorest areas is now 15 years; where, proportionate to income, Oxford has the most expensive housing stock in the country; and where a lack of housing growth in recent decades has led to a crisis in the availability of social housing. The status quo is not an option.
Our recently adopted local plan sets out an ambitious framework for this change and growth. No stone is left unturned in relation to site allocation, and the target is to deliver around 11,000 new homes by 2036, 50 per cent of which should be affordable. The plan supports significant growth in employment space, and working with our universities and hospitals to support their expansion, renewal and accommodation needs. We continue to work closely with our neighbouring districts to deliver sustainable urban extensions to the city, to further increase supply and access to affordable homes.
To follow this agenda, we have an ambitious and expanding planning service, built around continual improvement, to tackle the perception that change and growth in Oxford's historic context is too difficult. This requires early engagement by scheme promoters and a willingness to work in partnership. Our Oxford Design Review Panel, one of the first, has always been much more than just architecture: conservation, urban design, sustainability and placemaking are all equally important. We still face huge challenges, and alongside the delivery of more affordable homes, our local plan sets out an ambitious response to the climate emergency.
While understanding that conservation does not have to be a barrier to the aims of reducing energy consumption, how we work with our historic buildings to enhance their energy efficiency will continue to be a first-order issue and challenge. We must learn positive lessons from the form and function of our heritage assets when thinking about sustainable design and construction. Our solutions must be place-based, embracing the grain of our history, our urban form, our environment, and our people and communities.
This approach is critical at a site-specific, as well as city level. The recent completion of student accommodation for Wadham College on Iffley Road, by architects Allies and Morrison, shows how early engagement with the planning team, and ultimately great design, can meet the needs of the applicant, while responding to its context within the setting of a conservation area. A run of elegant two-plus-storey gables was achieved after careful analysis to understand the rhythm, scale and massing of surrounding buildings.
Our work with Ruskin College on Walton Street is another example of a building of heritage significance that both surprises and delights, following the insertion of an organic, curvaceous roof. Architect Alison Brooks' scheme creates an exciting juxtaposition of new and old, while working with the grain of the tight, domestic character of Jericho.
At a broader, city-centre scale, we will soon publish a vision and action plan that will directly respond to place-based challenges we face as a result of the Covid-19 pandemic. As part of the initial pandemic recovery phase, we have helped transform many locations with outdoor tables and chairs, and pedestrianising streets, so visitors can safely enjoy our city. With so much more outdoor seating, the city has taken on a totally different feel this summer (2020), as businesses rally in the face of continuing adversity. Longer-term, we need to create more accessible civic and green spaces and make the case for more investment in more of our public realm. At its heart, this is about creating and evolving the city centre to be more people focused. This will require another substantial shift in terms of re-prioritising road space, supporting better public transport and encouraging more people to walk, cycle and dwell.
As such, while the narrow medieval street pattern of the city centre is a huge asset in so many respects, it limits our ability to promote a fast and efficient public transport system, and appropriate walking and cycling provision. This, and too many private vehicles cutting through the city centre, results in congestion and poor air quality, which impacts on the health of our planet and our citizens, constrains our economic growth, and is detrimental to the setting of our historic environment.
We therefore need fewer car movements in the city, and to encourage those we do have to be cleaner. We are working closely with Oxfordshire County Council on two integrated proposals to reduce emissions and reduce traffic congestion. The first is a zero-emission zone, a congestion charge focused on the city centre to encourage cleaner vehicles. This would sit alongside plans called 'Connecting Oxford', aimed at reducing traffic and improving bus services. Here we are proposing to create bus-only access on key streets in the centre and east of the city, and a workplace parking levy to subsidise new bus connectivity. In delivering these plans we are following cities such as Ghent, which has reduced car use and increased levels of walking, cycling and use of public transport.
Our plan is also to make the city centre more relevant and accessible to a wider range of Oxford's communities, as well as those who wish to visit. The Grade II Covered Market, the jewel in the crown of the city centre's attractions, is a key to that. It has suffered disproportionately during the pandemic and, like the city itself, it needs to adapt to thrive. As owner and landlord, the city council has recently appointed architects Gort Scott to help us develop a long-term investment plan. This should see a celebration of the market as the heart of the city centre, and attracting a wider demographic, through improvements to its entrances, individual units and communal space, to support a market that opens later into the evening, and with an even more diverse mix of shops, restaurants and events.
Like many other places, the pandemic has underlined the need for us to create a more resilient city centre. With its reliance on students, visitors and public transport, the centre has been one of the slowest to recover across the UK. Part of our response must be about encouraging more people to live and work in the heart of Oxford, and growing and diversifying our economic base, alongside our existing strengths in the visitor economy and education sectors.
These principles will sit at the core of our future plans for the west end of Oxford, which in effect will expand our city centre considerably over the next 10 years. The redevelopment of Oxford train station, including two new train lines, and the reopening of the Cowley branch line to reconnect the east of the city, are central to this regeneration plan. Working with fellow landowners Network Rail, the University of Oxford, Nuffield and Christ Church and the City of Oxford College, among others, the city council is working to turn the wider area of the city, and its current and former industrial land, into an innovation district of global significance. This should complement the central historic core, in both form and use, and provide the city centre with a much-needed critical mass of development to support its long-term future.
What we do today needs to stand the test of time for the next few hundred years alongside the resilience of the existing historic built environment. As place-makers our approach must be rooted in the city's own unique identity, including its historic buildings. We need to conserve and protect, while ensuring that we do not simply create a pastiche of the past, and miss the opportunities to create a future legacy of excellent buildings and spaces, fit for purpose and full of the character of their own time.
---
This article originally appeared in Context 166, published by the Institute of Historic Building Conservation (IHBC) in November 2020. It was written by Tom Bridgman, executive director (development) at Oxford City Council.
--Institute of Historic Building Conservation
IHBC NewsBlog
Ireland's Our Rural Future: support for LA purchase of vacant and derelict buildings for community use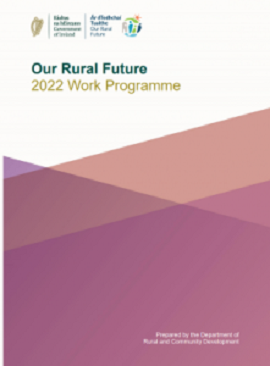 Ireland's Minister for Rural and Community Development, Heather Humphreys, announced a new funding stream to support Local Authorities (LAs) to purchase vacant buildings that could be converted and developed for community use.
---
BBC: Eleven Historic English pubs recognised for their interiors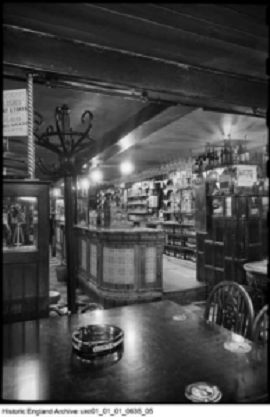 Eleven pubs across England have been recognised for their historic or unusual interiors, as they have been listed, upgraded or relisted.
---
HEF's Heritage Sector Resilience Plan launched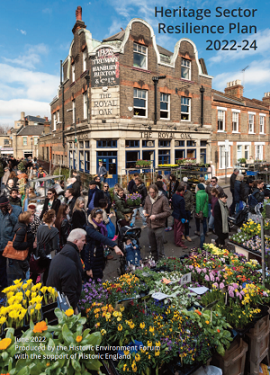 The Heritage Sector Resilience Plan, developed by the Historic Environment Forum (HEF) with the support of Historic England, has been launched.
---
Common Commitment to all Ireland's heritage – North South Agreement on Vernacular Heritage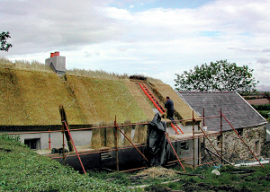 An 'All-Island' commitment to Ireland's vernacular heritage has been established with the signing of the North South Agreement on Vernacular Heritage, supporting traditional buildings etc.
---
Bristol Harbourside landmark Canons House gets GII listing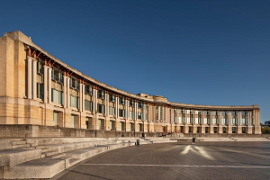 Canons House, a landmark building on Bristol Harbourside, has been awarded Grade II (GII) listed status having been built as a regional headquarters for Lloyds Bank between 1988 and 1991 (Arup)
---
BRE/BEIS project to modernise home energy rating scheme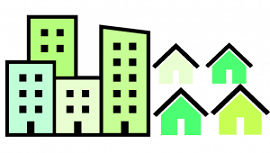 The Building Research Establishment (BRE) has announced a new project with the Department for Business, Energy and Industrial Strategy (BEIS) to improve and modernise the home energy rating scheme used to measure the energy and environmental performance of UK homes.
---
Interdisciplinary IHBC accreditation recognised by CSCS for PQP Cards

Sector lead the Construction Skills Certification Scheme (CSCS) has recognised the IHBC's professional accreditation and support (CPD etc.) in awarding its PQP (Professionally Qualified Person) cards.
---
Unearthing the history of Gloucester's 'the Fleece' Hotel starts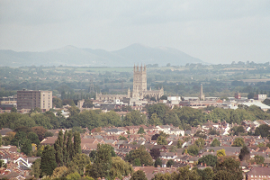 Work to repair a fire-hit medieval hotel in Gloucester is underway as crews have started work to strip back some of the modern trappings and reveal the historic framework.
---
European Heritage Heads Forum statement on Ukraine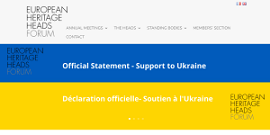 The Secretariat to the European Heritage Heads Forum has has coordinated its declaration of solidarity and support for Ukraine's cultural heritage institutions.
---
Welcome to #IHBC25 – 25 years since we turned professional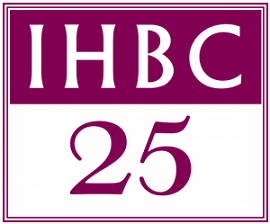 2022 will see the IHBC mark a quarter of a century since our incorporation as a professional body supporting and accrediting built and historic environment conservation specialists. We're kick-starting it by inviting your ideas on how to mark this special year!